As a child or maybe even now, we might have a habit of popping the outer thin layer of puris and seeing that puff of smoke coming out from the centre. Slowly peel away the thin layers to eat it standalone while the rest of the puri gets eaten with a side dish. We all have a way of eating puris and some of us love to eat it with a savoury side dish while some eat puris along with sweet dishes like Srikhand or Aam Ras.
In this edition of our Everyday Meal Plate, we give you a Kerala style puri called Malabar Puri or Ney Pathiri paired along with a new delicacy from our test kitchen - Tamilnadu style Paneer Kurma as always with a side of salad made of grated beets and crushed peanuts. A piece of hot puri torn off and scooped up with a warm and soft paneer along with the flavours of a delicious kurma will definitely make your day.
Malabar Style Ney Pathiri Recipe (Fried Masala Rice Puri) is a dish that is made from pathiri which is a bread that is popular in Kerala. Pathiri is made using rice flour and is then cooked on a griddle. But in this recipe, the pathiri is deep fried in oil thus the name "Ney Pathiri" in which "ney" means "oil". The ground onion and cumin seeds are added to the rice flour dough and then rolled to form puris. The recipe uses rice flour but you can use soaked rice as well and then ground to smooth powder to make the pathiri.
If you like this recipe, here are a few more Puri Recipes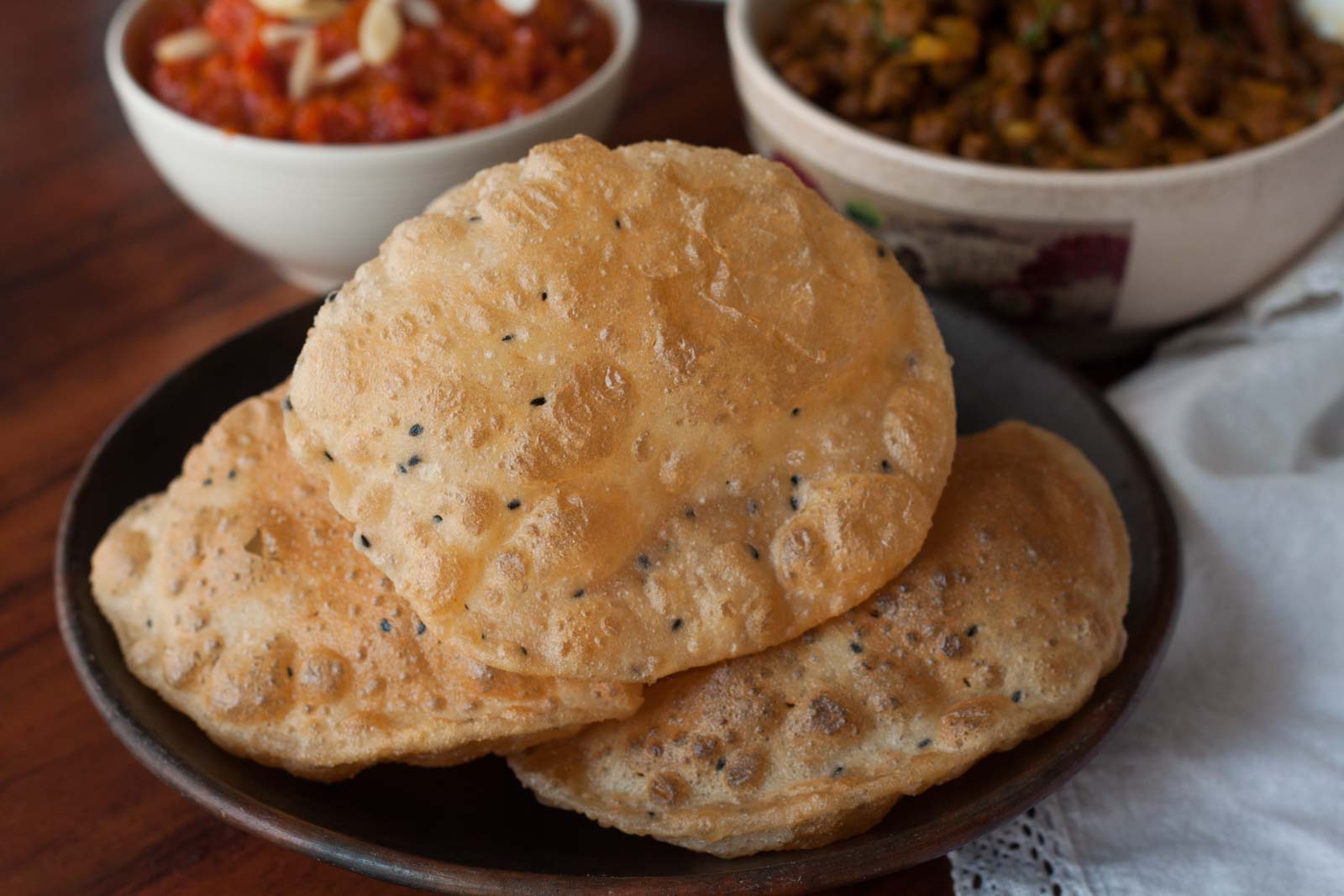 Kurma is usually a gravy dish that contains a lot of vegetables cooked in a tomato, onion and coconut gravy but in our test kitchen we have tried a variation of it by adding soft and spice infused homemade paneer into the gravy. Kurma is usually eaten along with Parotta but we have paired up Paneer Kurma with New Pathiri to make it a truly South Indian meal.
If you like this recipe, here are a few more Paneer Recipes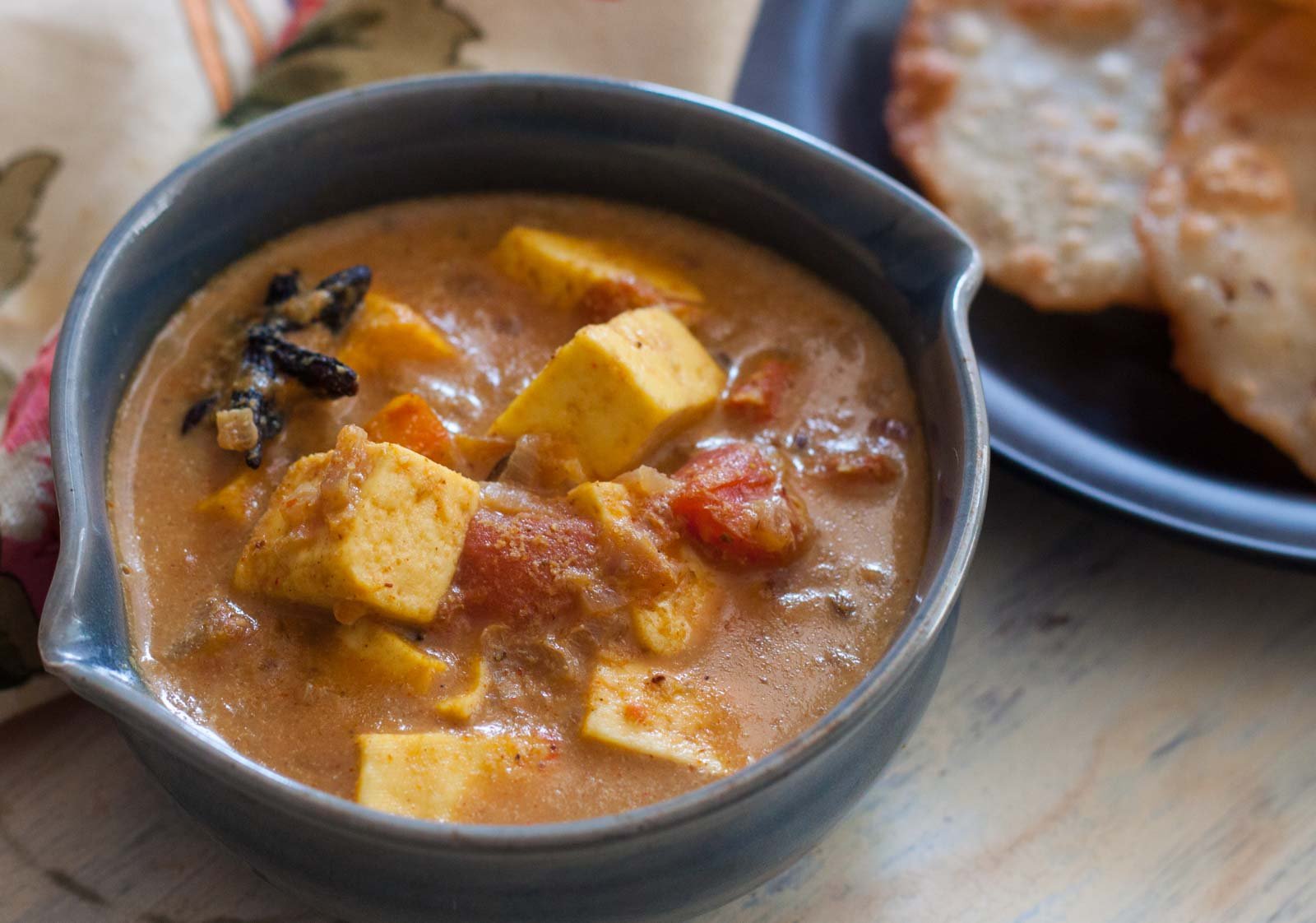 Beetroot, Carrot & Cucumber Salad with Peanuts Recipe is an Indian version of a salad that can go really well with any many course. The salad consist of a lot of nutrients as the vegetables are grated fresh and is not processed much. The nutrients will stay intact and will help you gain the nutrients directly into your body. The tanginess from the lemon juice is well balanced with the sweetness from the beet and carrot. Fresh coriander leaves are added to lift up the salad's flavor. Peanuts also add up a nuttiness that goes along as a nice crunch.