Eating simple and healthy is necessary during our week days as it provides us the necessary nutrition. Therefore, we have created a better way to plan your day with a set menu that has been produced at our in house kitchen.
We have made a Pudalangai Poriyal which is served with a mildly spicy Paruppu Mor Kuzhambu, a very nutritious Keerai Masiyal, Zucchini Thogayal, Boiled Egg & Steamed Rice.
In today's plate we have a complete and satisfying meal right from the south indian style Pudalangai poriyal that is prepared with no onion and no garlic option. It is a very traditional South Indian dish made in most the households. In english it is Known as the Snake Gourd which aids in digestion and manages diabetics.
It is then accompanied with a lentil dumpling (Paruppu Mor Kuzhambu) in a spicy curd based curry. It is innovative way of adding Lentils into your everyday meals. Sometimes having dal by itself becomes too heavy so you can make this light dish that dunk in a light yogurt based curry. This will also provide good amount of protein.
Then a simple stir fry of Red amaranth leaves (Masiyal Keerai) with dal is also had by the side to complete the sides.The leaves are good for bone development and also good for digestive health.
A flavourful zucchini thogayal is prepared with a jiffy and had along with steamed rice and boiled egg. Zucchini is a great vegetable that is helpful in losing weight and protects from any infectious diseases.
Tips For Portion Control: Instead of white rice we can add brown rice as well to keep it diabetic friendly. As brown rice is more nutritious when compared to our normal rice.
Below are the quantities we have used for a complete portion control meal. You can use these suggestions based on your dietary requirements. We have plated 1 katori of white rice and the below calories are calculated for 1 katori.
Total Calories:
Parappu Mor Kuzhambu- 1/2 Katori
Keerai Masiyal - 1/2 katori
Pudalangai Poriyal- 1/2 katori
Zucchini Thogayal - 2 tablespoon
1 egg
Rice - 1 Katori
Read the Guidelines for Healthy Eating Using Portion Control to incorporate healthy eating habits into your everyday lifestyle.
1. Pudalangai Poriyal Recipe (Snake Gourd South Indian Style)
The Pudalangai Poriyal Recipe is a very traditional South Indian Style dish, that is very healthy, nutritious and quick to make. Podalangai also known as Snake Gourd, is a very nutritious vegetable that is used in the diet for many diseases as well as preventing a few diseases.
If you are looking for more Poriyal recipes here are some :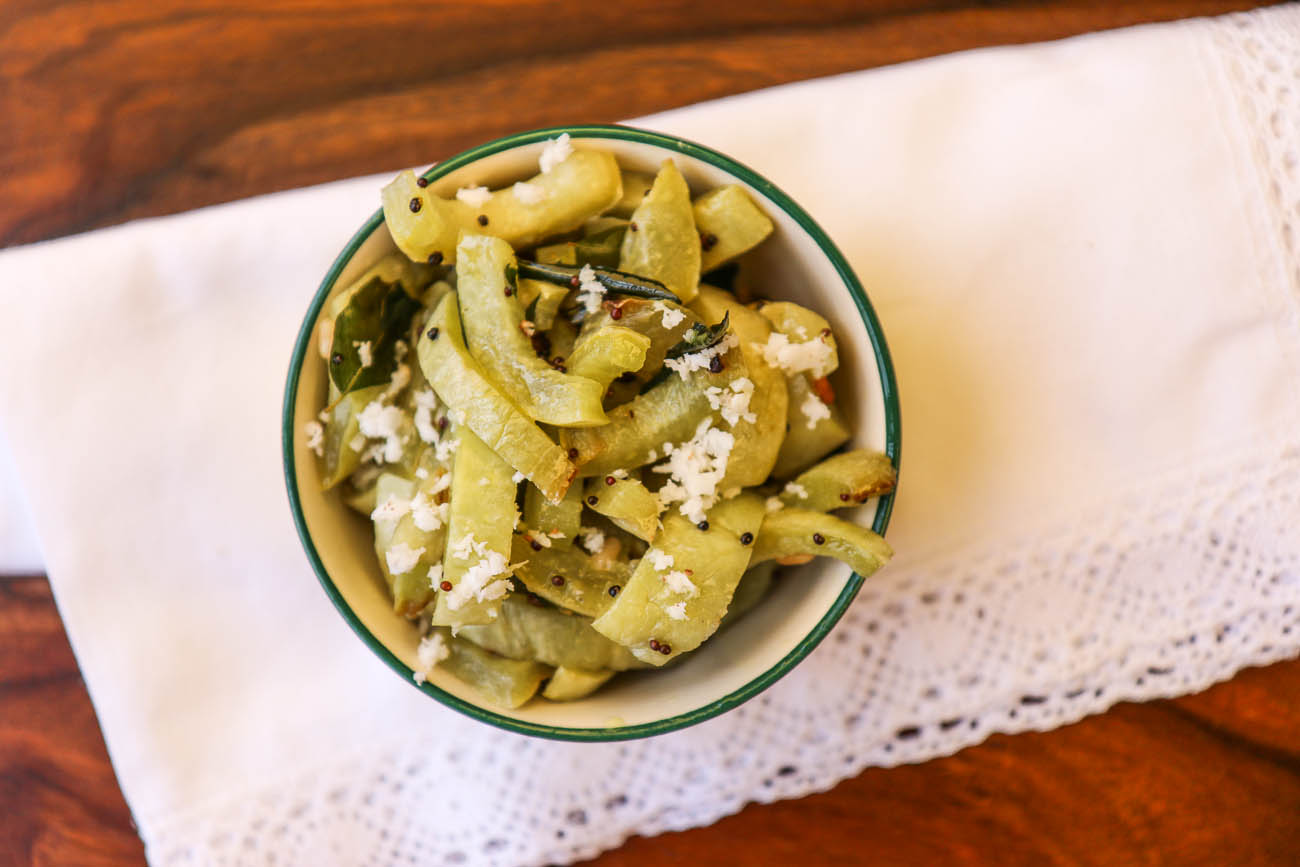 2. Paruppu Urundai Mor Kuzhambu Recipe(Lentil Balls in Yogurt Curry)
A comforting yogurt based curry that you must try for your lunch meal. It consist spicy lentil mixture that is shaped into medium sized balls and then steamed. These steamed lentil balls are then cooked in a simple buttermilk and coconut curry.
If you are looking for more Mor Kuzhambu Recipe here are some :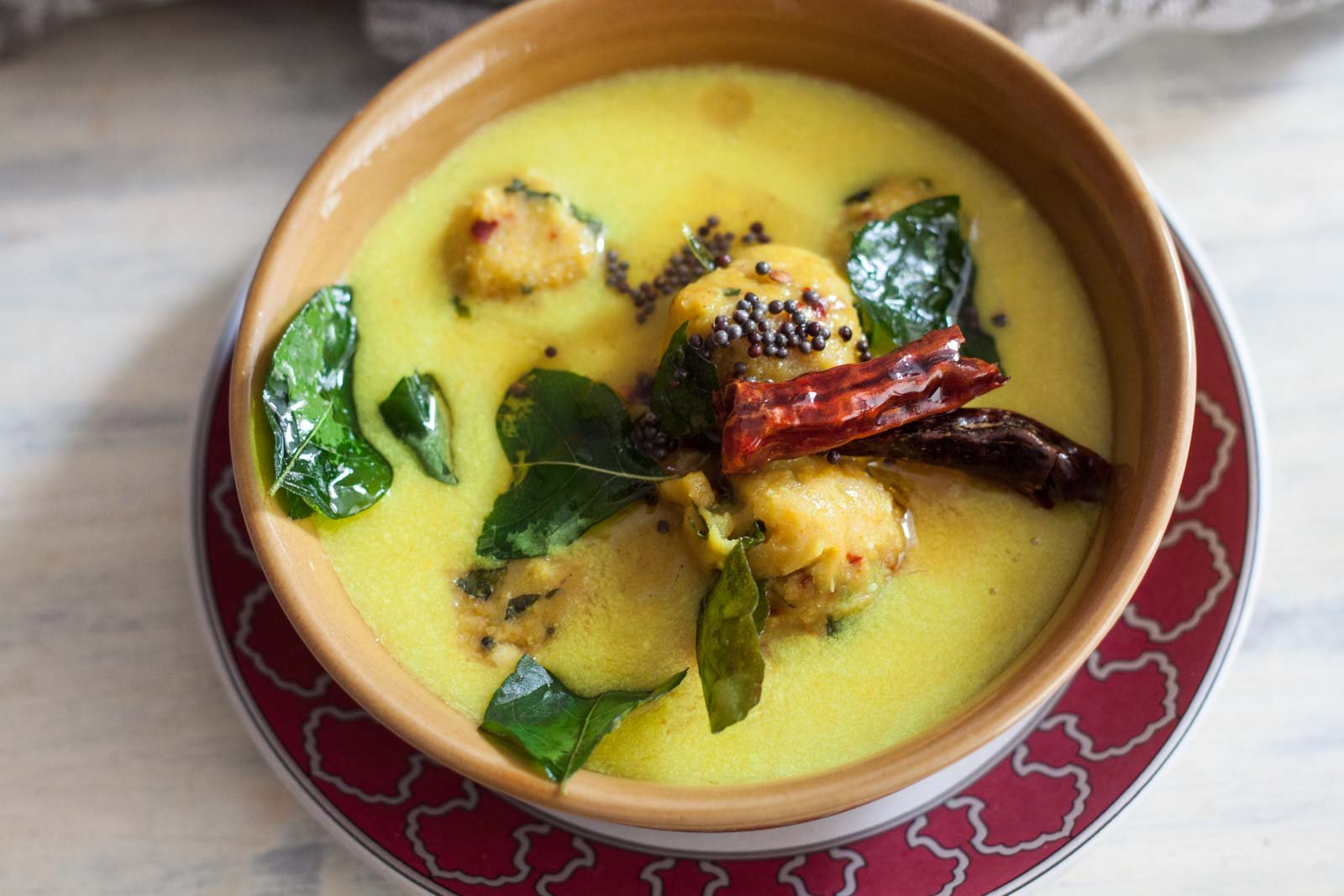 3. Parappu Keerai Masiyal Recipe (Red Amaranth with Toor Dal)
A healthy side dish that you must try it along with your everyday meals. Red amaranth has a close resemblance to spinach leaves and is loaded with nutrients like Vitamin C and Vitamin A. This recipe calls for a simple preparation of the leaves that is simply tossed with toor dal and stir fried.There is not much of cooking required and can be made quickly.
If you are looking for more green leaves recipes here are some :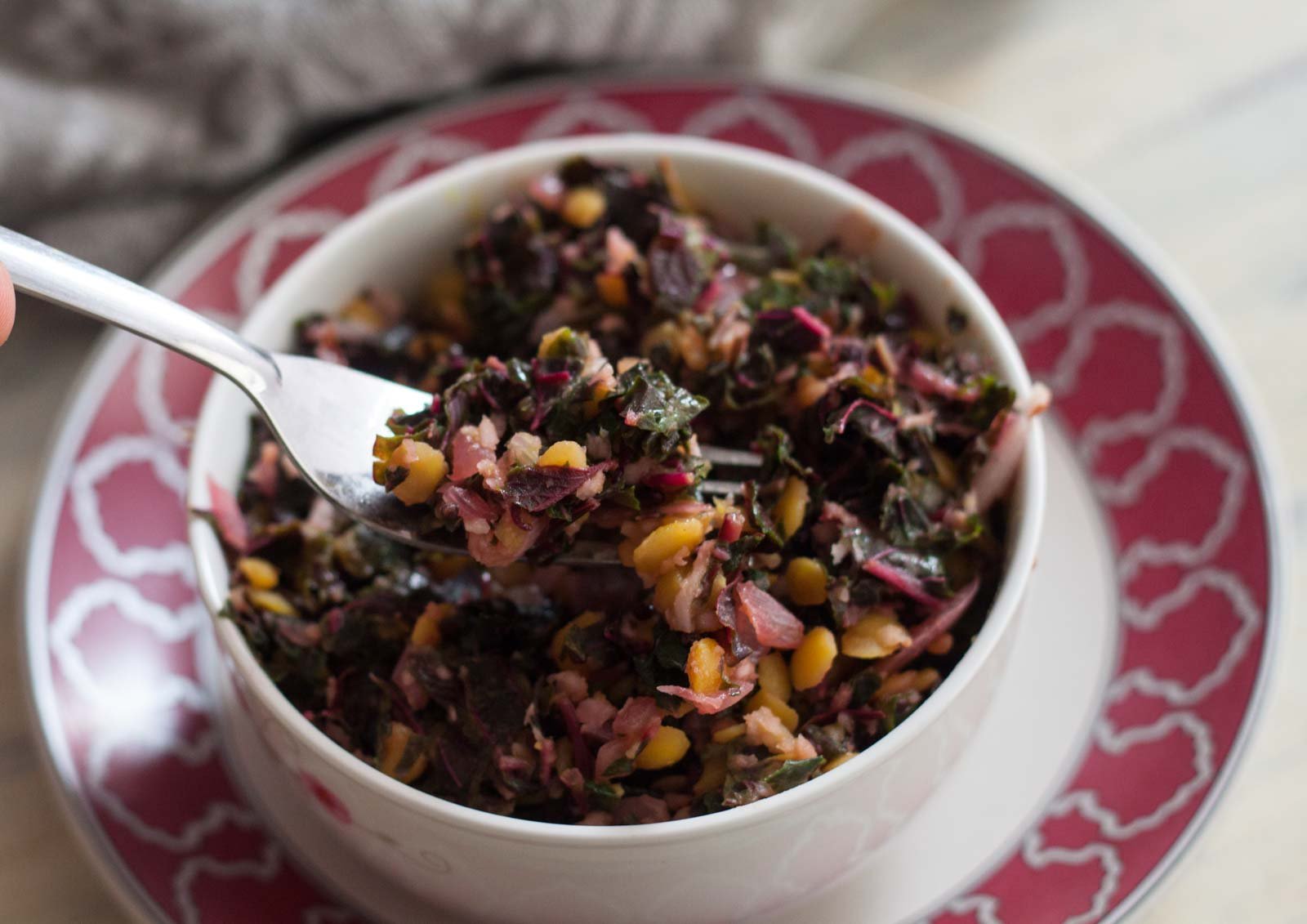 4. Zucchini Thogayal (Tangy and Spicy Zucchini Chutney)
A delicacy in almost every South Indian household. The thogayal recipe is made with roasted ingredients urad dal, red chilies, and curry leaves when ground along with tamarind into a paste along with the zucchini gives a fresh aroma which makes it simply delicious.
If you are looking for more Thogayal Recipes here are some :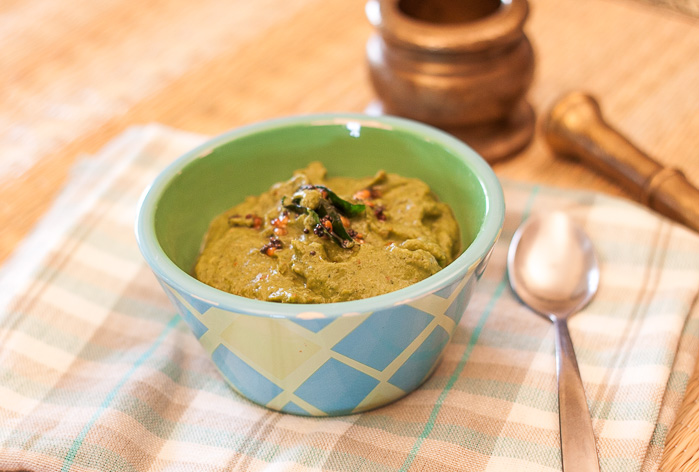 Boiled Eggs Recipe is a simple recipe which can be a protein booster. A boiled egg contains about
6% of recommended Vitamin A,
5% of folate,
10-15% Vitamin B complex and
22% of selenium of the RDA.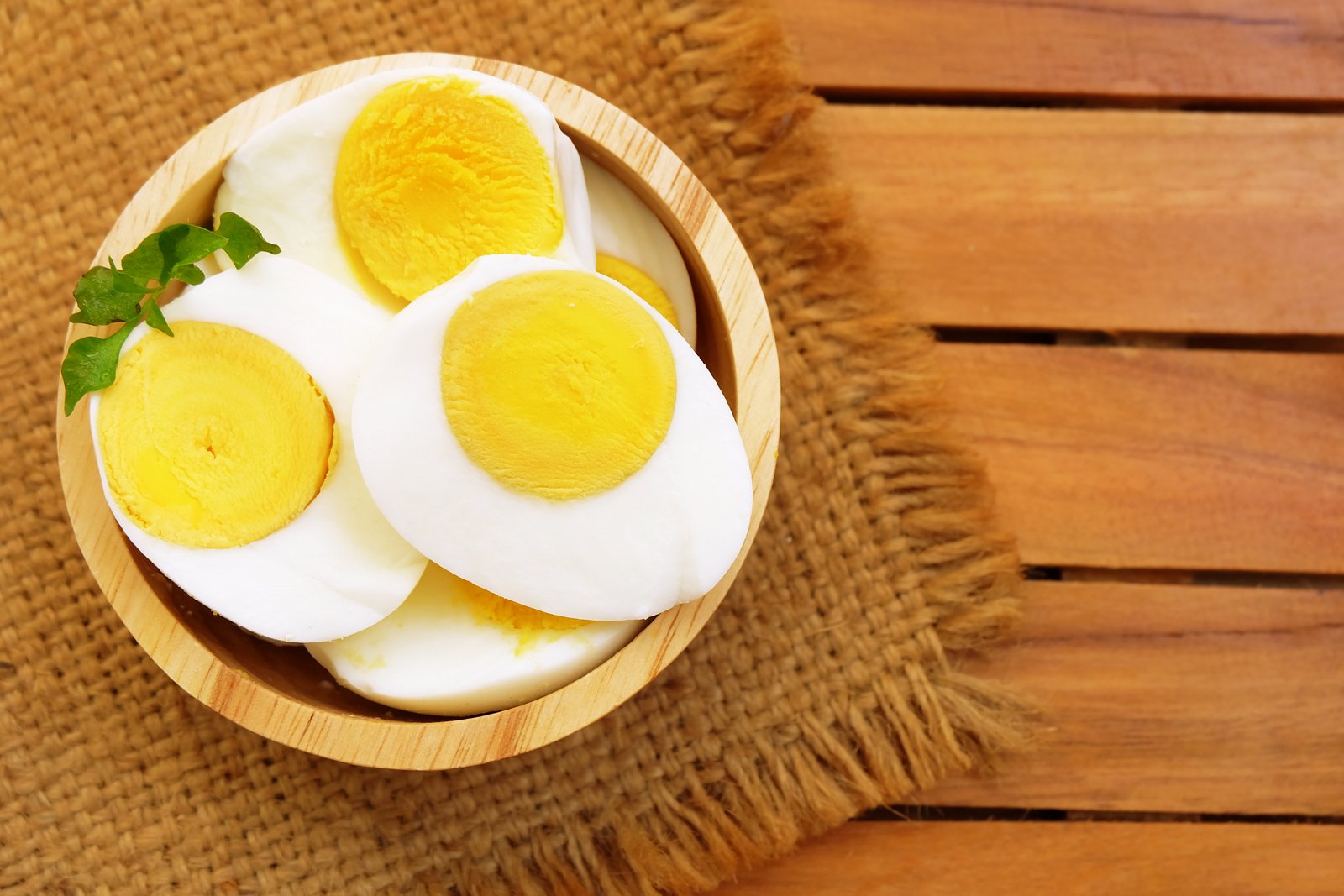 6. Steamed Rice
A plain steamed rice that is made in a pressure cooker is the best and easy technique used to make rice. Most of the south Indians prefer to eat rice for their Lunch as it is quite filling for the day.