Eggless Fresh Cherry Cake Recipe
A Tea cake that is made with fresh pitted and also chopped some cherries, that are mixed with a sponge batter and baked. These are the best party dessert that you can serve along with a chilled cocktail by the side.
In association with Vivatta (ChakkiAtta)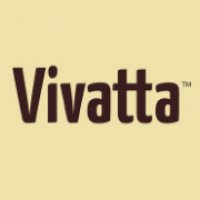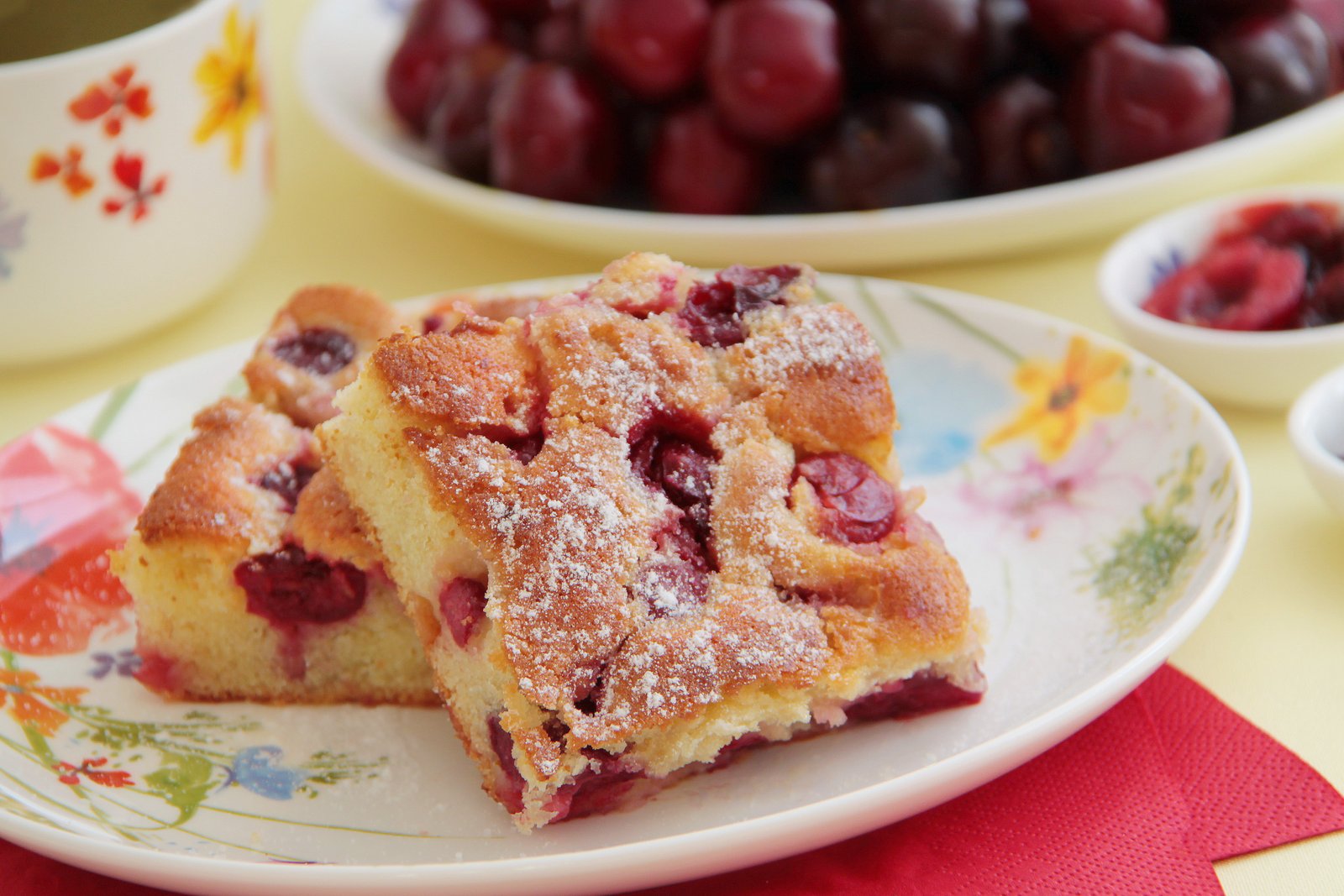 Fresh cherries are in season and Eggless Fresh Cherry Cake Recipe is one thing that came to my mind first when I bought some fresh stock of cherries. This is a recipe that compels me to get to doing this and would love savouring this cherry cake with tea. You can prepare this for tea parties and kids parties as well. This will be a winner even among kids, since its sweetish and has soft and fresh cherries in it.
Serve Eggless Fresh Cherry Cake Recipe along with Masala Chai Recipe and Baked & Crisp Whole Wheat Methi Puri Recipe (Healthy Snack) for tea time.
If you like this recipe, try more recipes like
Note: A very common problem may arises when you make your cake batter adding a heavy fruit like cherry, the fruit tend to sink to the bottom of the pan during baking. To rectify this problem, instead of adding the cherries into cake batter, we have to mix it with flour. Mixing the cherries with flour helps stop them sinking to the bottom of the cake. And also before adding the cherries into flour, keep them on a piece of paper towel to absorb its juices for about 2 minutes after pitting.
Ingredients
2 cup

Vivatta Maida

3/4 cup

Caster Sugar

, (or powdered sugar), plus for dusting
1/2 cup

Milk

, at room temperature
1/4 cup

Butter (Salted)

, melted or vegetable oil as needed
1 teaspoon

Baking powder

1 pinch

Baking soda

1 pinch

Salt

1 teaspoon

Vanilla Extract

1 cup

Fresh Cherries

, pitted and chopped
Flax Meal Egg Replacer
2 tablespoons

Flax seed powder (flax meal)
How to make Eggless Fresh Cherry Cake Recipe
To begin making Eggless Fresh Cherry Cake Recipe, preheat oven to 350 degree F or 180 degree C for about 10 minutes.
To make the Flax Meal Egg Replacer
If your recipe asks for 2 eggs, measure 2 tablespoons of flax meal along with 6 tablespoons of water. Stir well and let the mixture rest for about 15 minutes. This process of resting helps the flax meal mixture develop a gelatinous consistency similar to eggs.
To make the Cake
Also, rinse,dry and pit all the cherries. Divide them into equal number or put them into two bowl in equal proportions.

Cut the first portion in half and keep them aside on a paper towel, these will be placed on the top of the cake.

Cut the remaining half in quarter and keep them aside on a paper towel, this will be folded with cake batter.

In a bowl,add all purpose flour, baking powder and first javed cut cherries, mix them well.

Take another big bowl, add sugar, vegetable oil or melted butter, vanilla essence, beaten flax eggs and milk, and fold them with a spatula. Remember not to mix fast, you can slowly fold in the flour mixture with liquid mixture until you get a smooth batter without lumps .

Make a hole into the flour mixtures, pour the batter into the flour mixture slowly, mix them very well until the dry and wet ingredients are well combined.

Line a 9 inch cake pan with a parchment paper and line the paper with butter.

Pour the cake batter into the cake pan and fill the pans about 2/3 full. After putting mixture in the pan and smoothing the surface, hold the pan with two hands and drop the tin three times to remove air bubbles.

Garnish the top surface of cake with the halved cut cherries. Bake for 40 minutes until a toothpick inserted comes out clean. Baking time varies from oven to oven. Hence keep a keen eye on the baking cake and monitor closely till done.

Remove from oven, let it be cool. Turn the cake onto a plate, dust with caster sugar, slice them and enjoy.

Serve Fresh Cherry Cake Recipe along with Masala Chai Recipe and Baked & Crisp Whole Wheat Methi Puri Recipe (Healthy Snack) for tea time.