Konkani style meal plate is the one that everyone should try once to enjoy the goodness of the Cuisine. Konkan region hails from the southern region of India. It has an influence of Maharashtrian cuisine and Goan cuisine. The cuisine uses a lot of whole spice powders that are ground at home and then added to the dish freshly. This will give the dish the natural flavour from the spice and creates a wonderful taste. We have created a better way to plan your day with a set menu from a particular cuisine . This will help all our food lovers who are seeking the need to eat healthy as well tasty meals everyday. This is very important because what you eat on a day to day basis matters a lot to help you gain nutrition in your body. It is very important to keep a track on what you eat for a daily basis as it will help you gain nutrition and keep you fit.
In today's meal plate we have, Jackfruit seed Rasam, which is an exotic dish prepared from the seeds and traditional too. The seeds are usually thrown away, but in Konkani cuisine the seeds are also used for various other purposes. Then we have the authentic kodel made from drumstick and mangalore cucumber. For the sides we have created dry dish made from bitter gourd and potato that is tossed with homemade ground masala. The meal also consists of a sweet called kadabu which is very essential in the cuisine. The accompaniments are steamed rice with a dollop of ghee on top.
Meal Plate Consists of :
1. Konkani Style Kotte Saaru/Halasina Bijada Saru Recipe (Jackfruit Seed Rasam)
It is one of the famous recipe that is prepared in the region of south canara of Karnataka. The dish uses Jackfruit Seed to create a wonderful rasam that can be had with hot steamed rice.
If you are looking for more Jackfruit recipes here are some: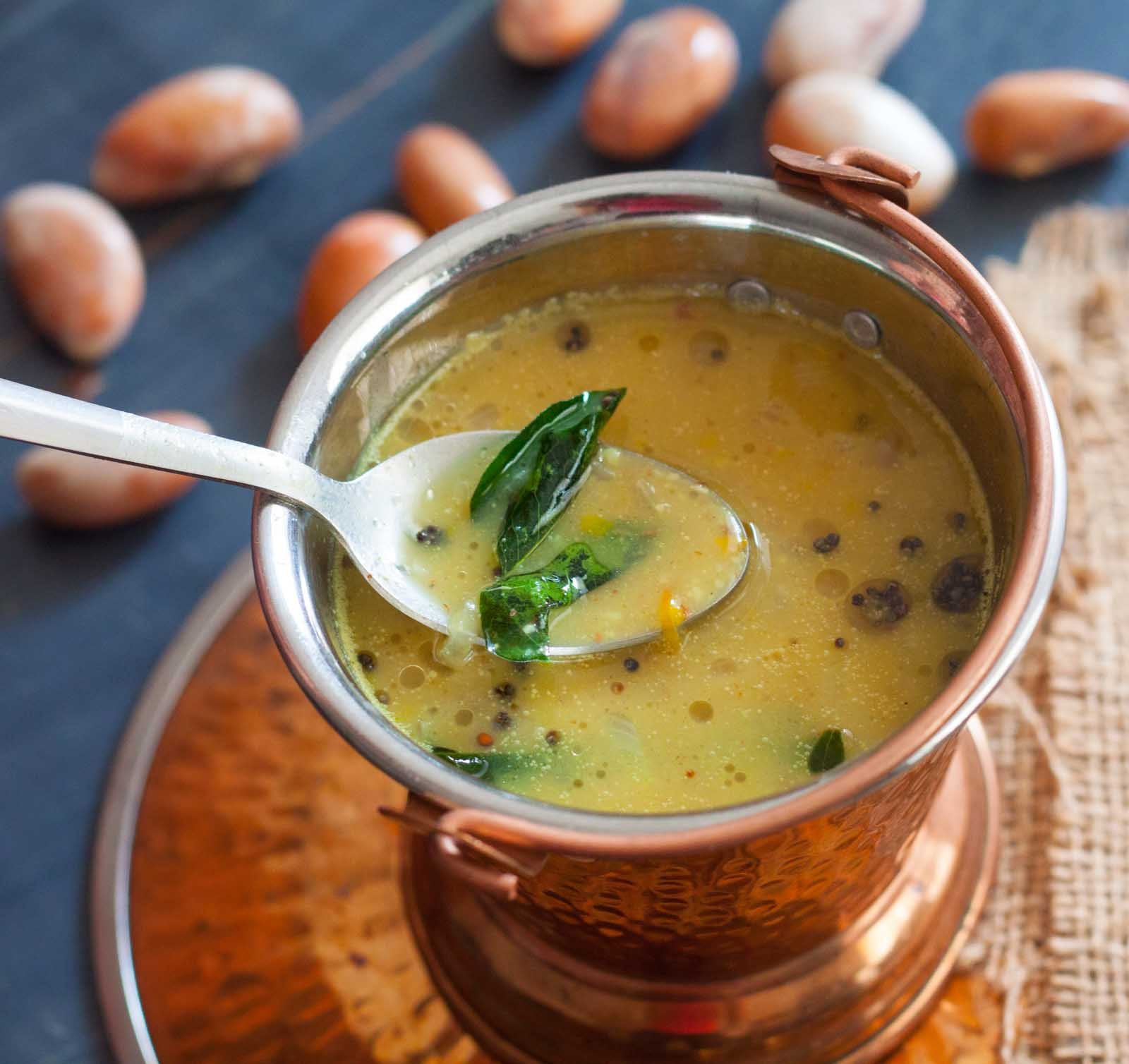 2. Maskasangi Magge Kodel Recipe (Drumstick and Mangalore Cucumber Curry)
A Gravy made from coconut and dry red chilli that is then seasoned with garlic and has vegetables like drumstick and mangalore cucumber.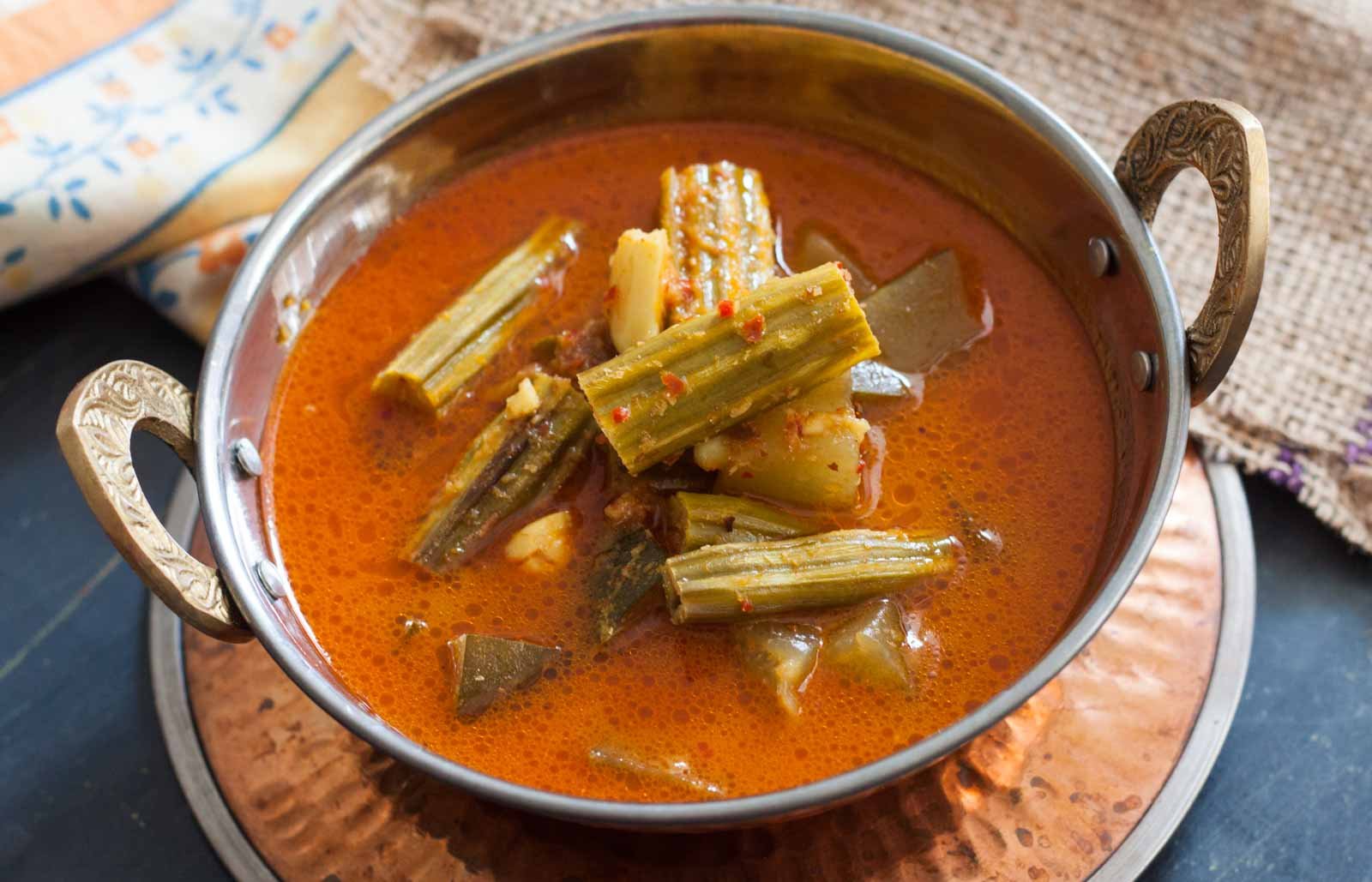 3. Karate Batate Puddi Sagle Recipe (Konkani Style Bitter Gourd And Potato)
A simple and delicious konkani style bitter gourd side dish. Konkani cuisine predominantly uses coconut in its recipes. Bitter gourd is one of the vegetables not preferred by many. However, the freshly prepared spice mix along with grated coconut adds a wonderful flavour to the otherwise boring bitter gourd.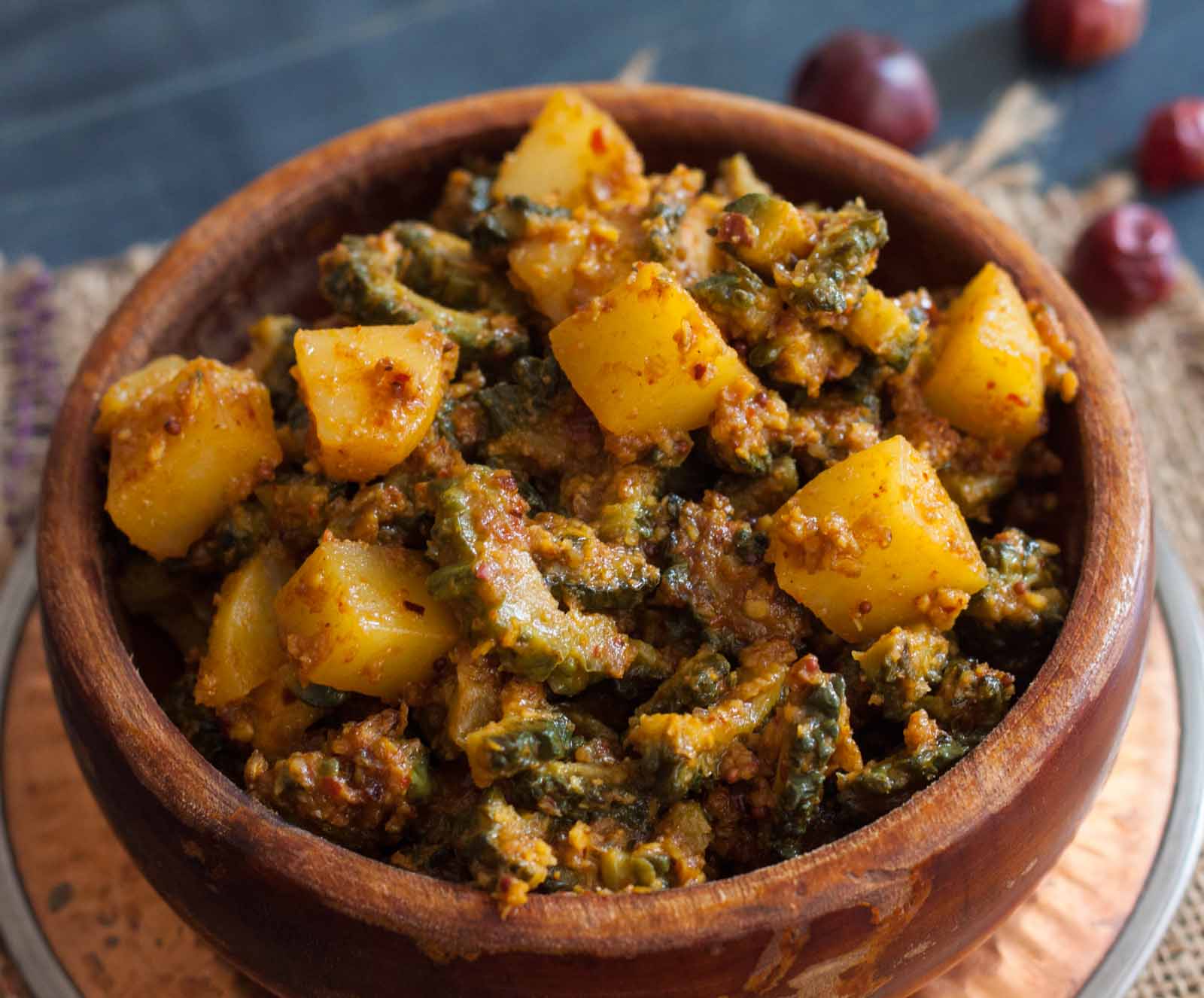 4. Konkani Style Patholi/Kadabu Recipe (Sweet Dumpling Recipe)
It is such a heavenly dish prepared with Rice, coconut and jaggery. The dumplings are favorite among the people in the South Canara region. It is generally prepared by using Turmeric leaves, then the outside rice layer is smeared over the leaves and the stuffing of jaggery and coconut is placed inside and folded. The entire leaf is sealed and steamed.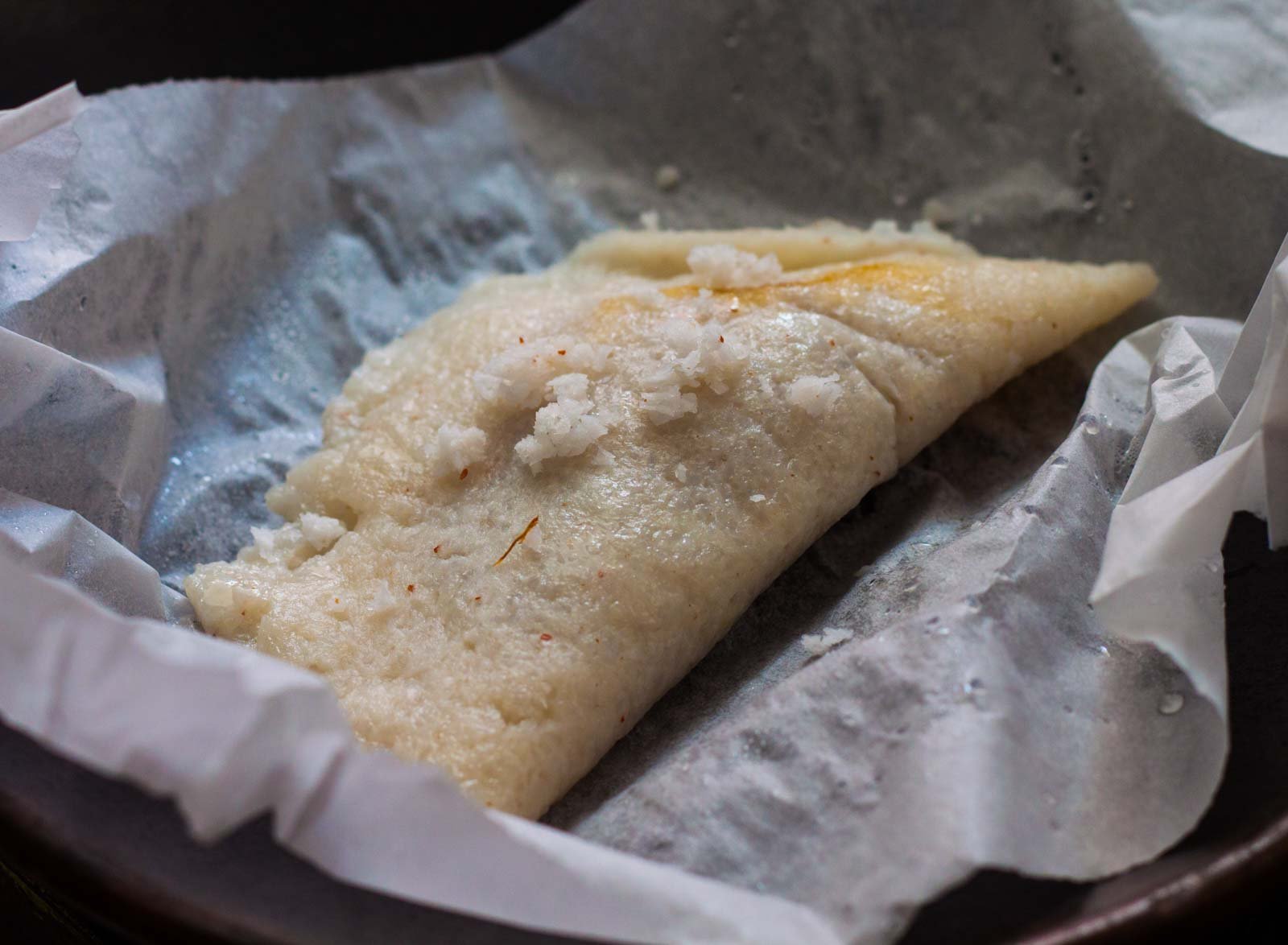 5. Phulka
Phulkas also known as Roti or Chapati in some regions are a whole wheat soft and thin puffed flat bread.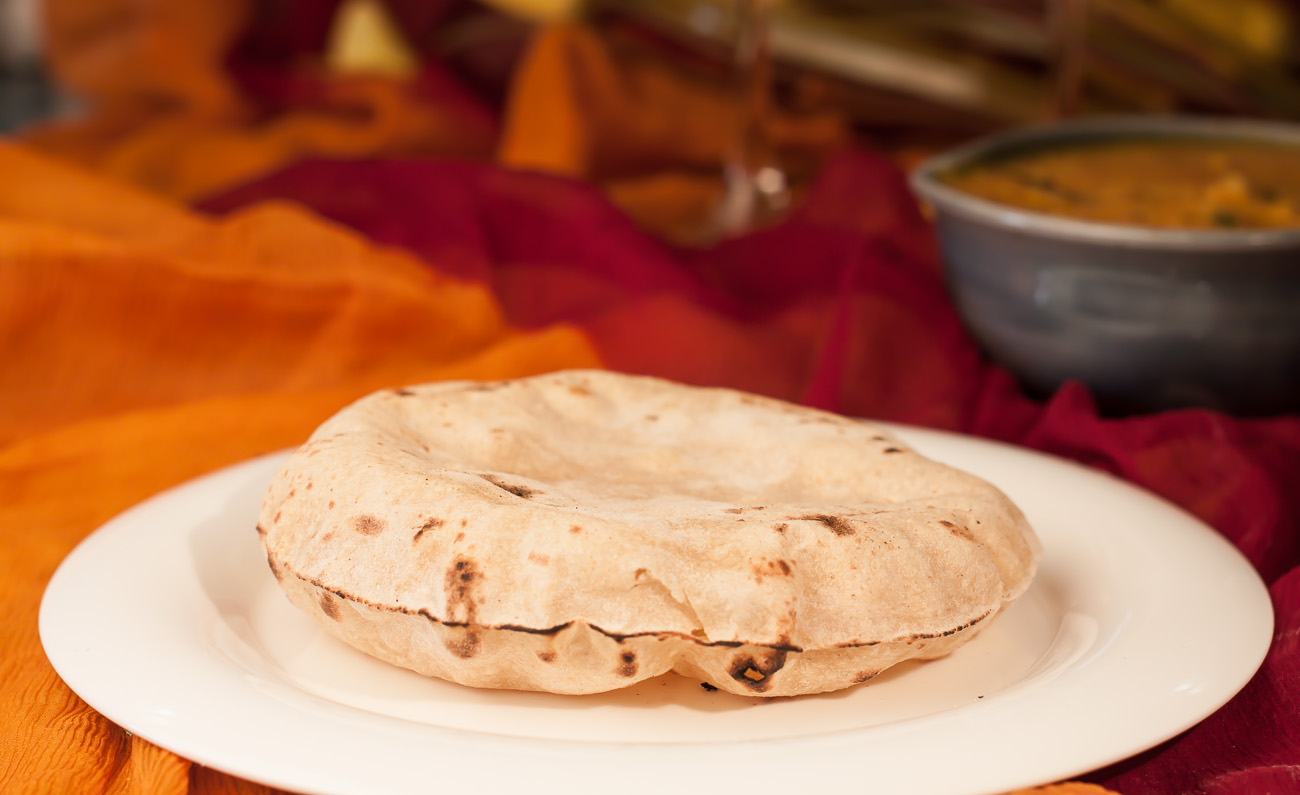 Simple steamed rice which you can serve with your favourite curry.