We are back again with a delicious lunch box plan that is simple and yet delicious. Sometimes packing a roll into our lunch box is a quick option for our kids. But to pack meals that are nutritious for the kids lunch is a huge task so here we have found a solution that can have a well balanced nutritious meal everyday. So do not worry to waste your time on your fussy weekday to plan your lunch boxes. Follow our weekday lunch box ideas and you will definitely see the change.
In today's Lunch box we have packed for you a healthy Broccoli, Paneer and Peanut Sandwich that can be packed with some fresh cut fruits or a smoothie of your choice.
What it has :
Carbohydrates and Fiber from the whole wheat give energy to the children to help them sustain through the day
High Protein from broccoli, Paneer & Peanuts which is very important for growing kids.
1. Broccoli, Paneer & Peanut Sandwich Recipe
A new flavor combination of Broccoli and soft paneer with crunchy peanuts. It is fully loaded with protein as all the three ingredients are a great powerhouse of nutrients especially protein. The stuffing is sautéed with simple flavors by adding some Sichuan sauce to create a delicious mouthwatering sandwich that can be had any time of the day. It is a great way to pack some protein to your everyday lunch box for your kids or even had as a healthy breakfast.
If you are looking for more Sandwich recipes here are some :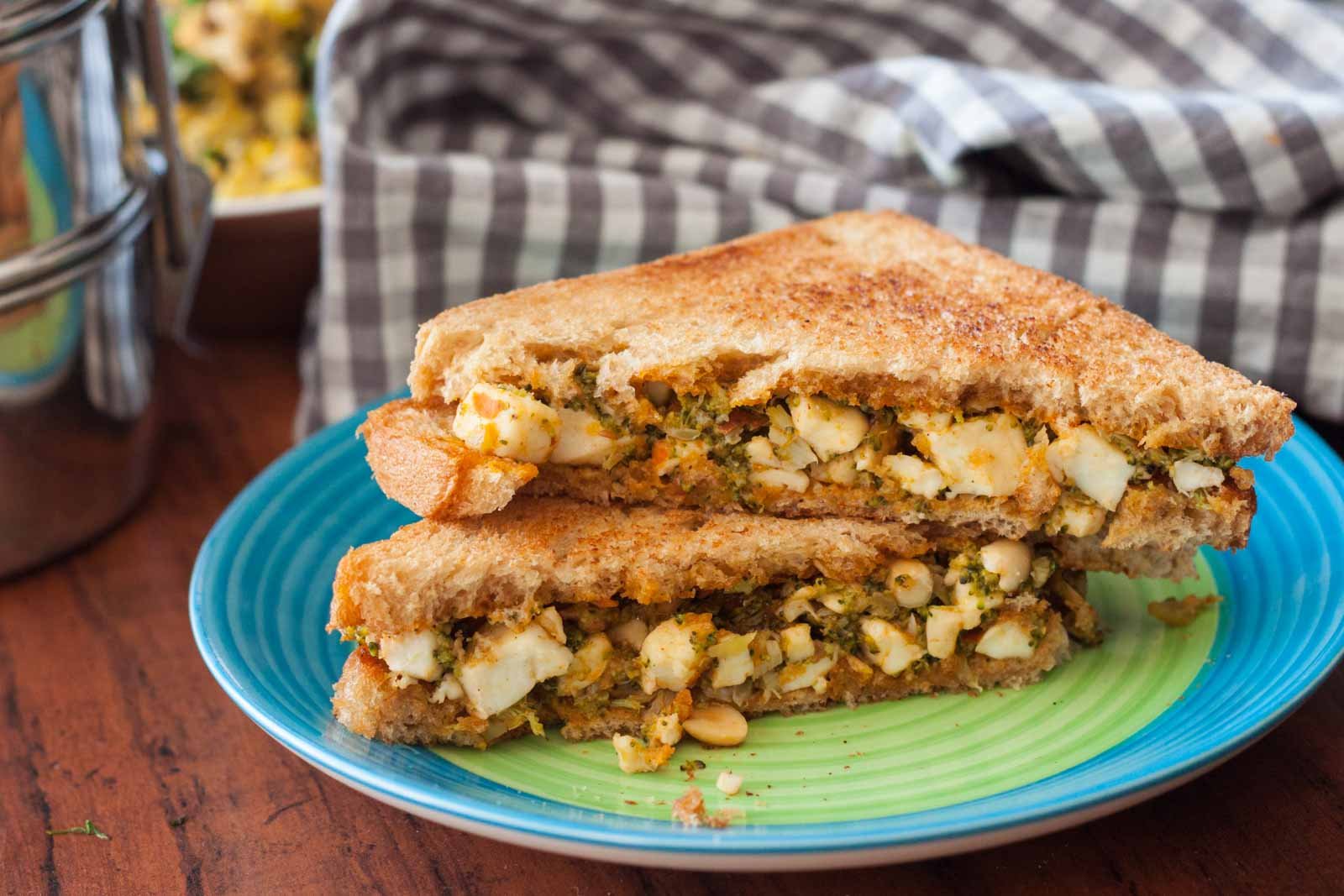 2. Chickoo Banana Date Smoothie Recipe
A delicious and wholesome drink along with oatmeal when children return back from school. Combining dry fruits like dates adds the nourishment and yes it tastes delicious.It keeps the kids energized and full for a long time.
If you are looking for more smoothie recipes here are some :