Everyday is a new beginning to a new meal. Do not worry of having the same old routine for the day as you can make it interesting by adding an extra bit of love and caring to the everyday meal that you pack for your office or kids school lunch box. You can make it healthy too as it is very important to check what goes into your everyday meals.
This kids lunch box has a delicious Kothamalli Karuveppilai Sadam which is flavoured with coriander leaves and curry leaves. The Kothamalli Karuveppilai Sadam is served with curd which makes it a great combination to end your kids lunch. There is no rush or chaos to prepare this dish before you leave for office or pack the lunch box for kids. At the same time your healthy diet is also monitored.
The delicious Lunch Box Meal Consist :
1. Kothamalli Karuveppilai Sadam Recipe

Kothamalli Karuveppilai Sadam Recipe is a really special one as it is something that I love making at often at home and also pack into the kids' lunch box which they absolutely love. The recipe is really simple and there are multiple ways to make this dish. You can either make it with pre cooked rice and then toss the masala or cook it along with the rice. This recipe describes how to make Kothamalli Karuveppilai Sadam with precooked rice using Ponni Raw Rice and a lot of other simple ingredients.
If you like this recipe, you can also try other Sadam recipes such as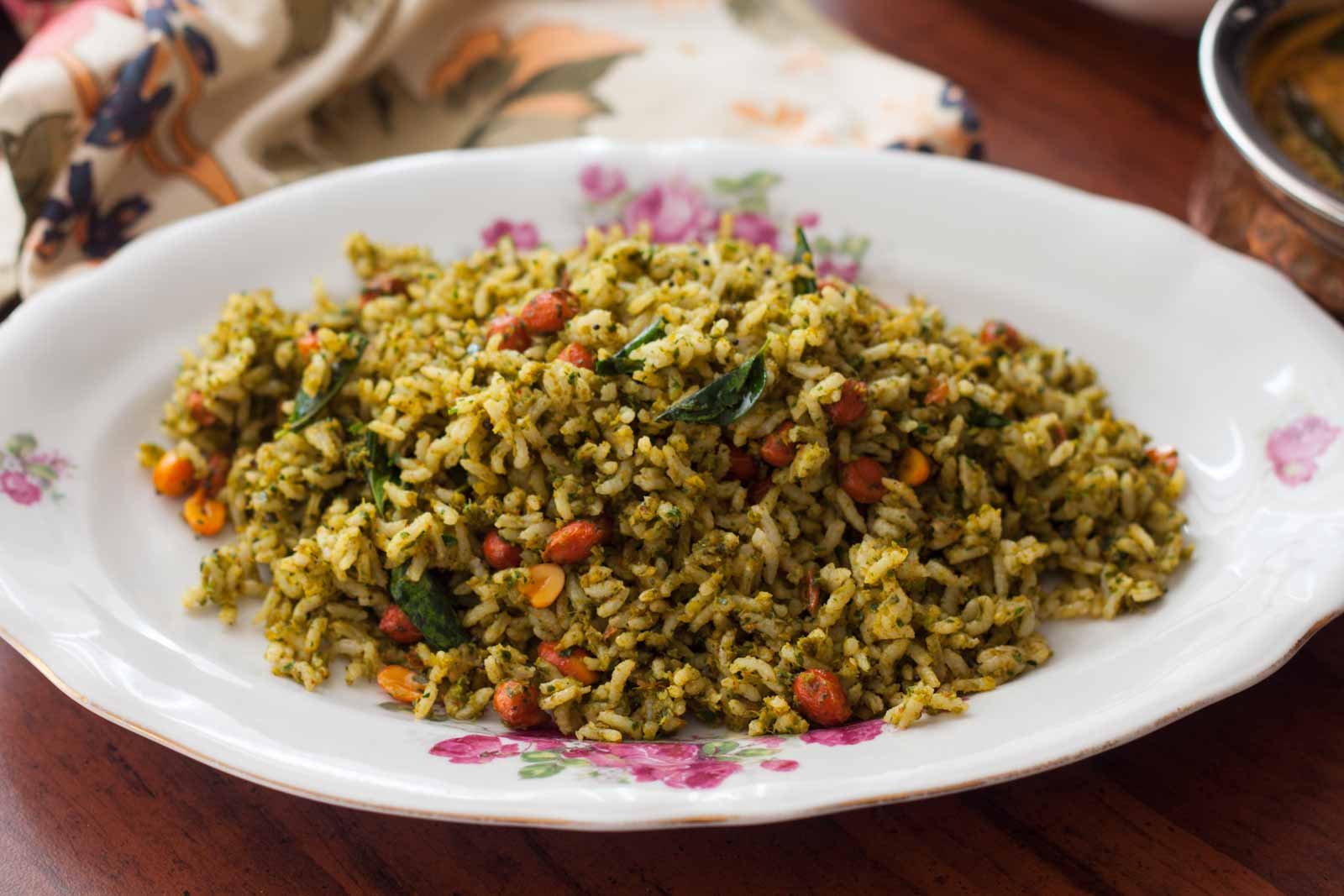 Curd or yogurt is a staple food that is used by most Indian households. We use it as a meal accompaniment, or use it as an ingredient in making many recipes. You can also make some raitas along with this sadam.