Make this delicious Lunch box for your family and we are sure your family will love it. Do not worry of having the same old routine for the day as you can make it interesting by adding an extra bit of love and caring to the everyday meal that you pack for your office. You can make it healthy too as it is very important to check what goes into your everyday meals.
For today's lunch box we have Sukhi Aloo Ki Sabzi which is very easy to make and hardly takes 15 minutes to get prepared. This delicious Sabzi is paired with Carrot Methi Thepla and Carrot Cucumber Tomato Salad which makes it a great combination to end your lunch meal perfectly. There is no rush or chaos to prepare these two dishes before you leave to office. At the same time, we have seen that you eat healthy for your lunch.
The delicious Lunch Box Meal Consist :
Sukhi Aloo Sabzi recipe are hot and spicy potatoes flavoured with coriander and spices that makes a great travel food. Gujarati's are very famous for travelling long distances with a lot of cooked food along with boxes of dry snacks to munch along. Sukhi Aloo Sabzi is one of the most popular among all the travel foods as they are relatively mess free for travel and stay fresh for a long time because of its salt and spice content.
If you like this recipe, you can also try other Potato recipes such as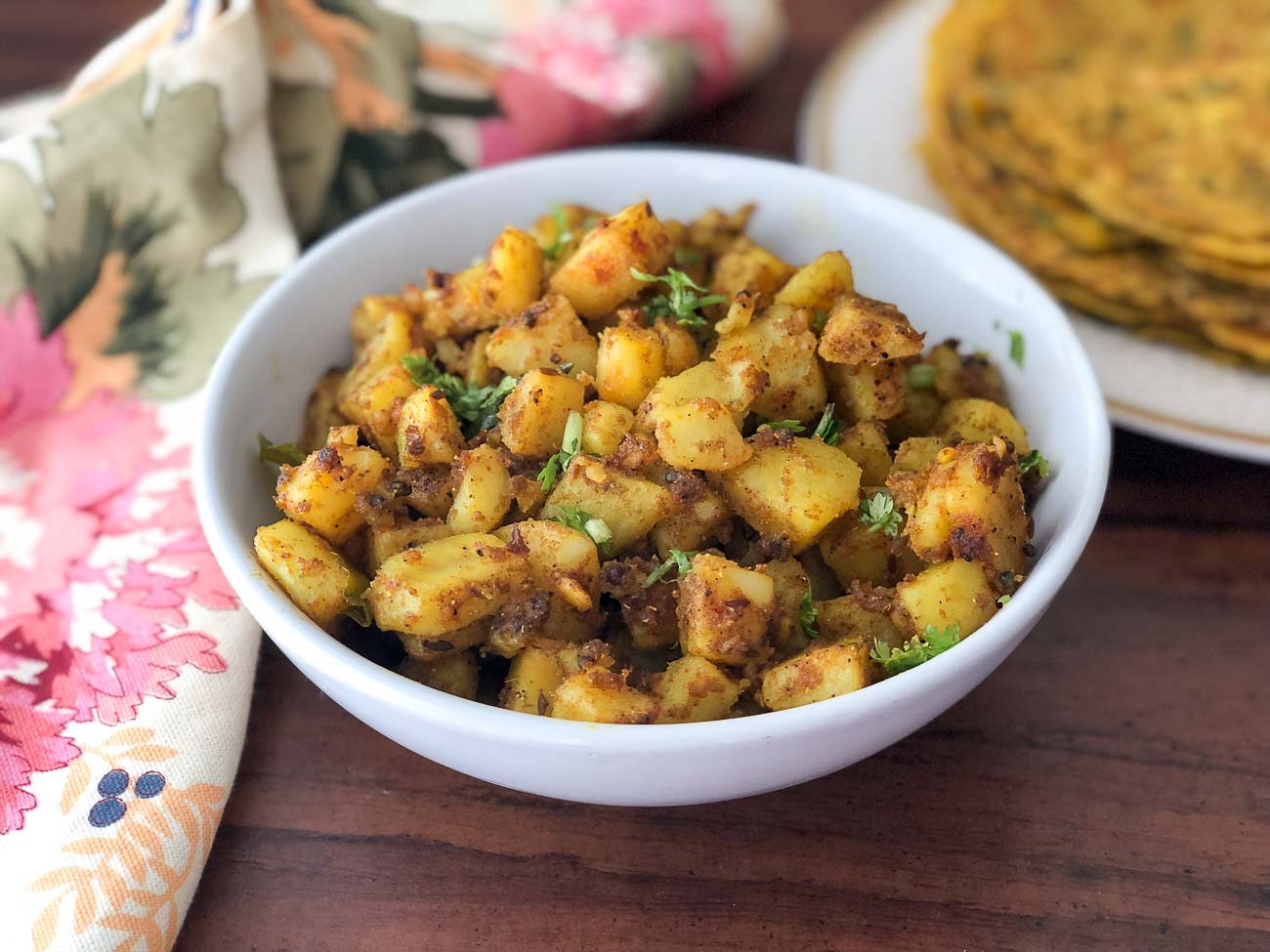 2. Healthy Carrot Methi & Mooli Thepla Recipe

Thepla Recipe is one of the many comfort foods to Gujarati's. If you are on a long distance train or even on a trekking trip and you spot a Gujarati, you will definitely find them with Thepla. In this recipe, we have grated vegetables into the thepla dough and rolled them out into a thin thepla. The addition of carrot, methi and mooli adds a lot of flavor taste.
If you like this recipe, you can also try other Thepla recipes such as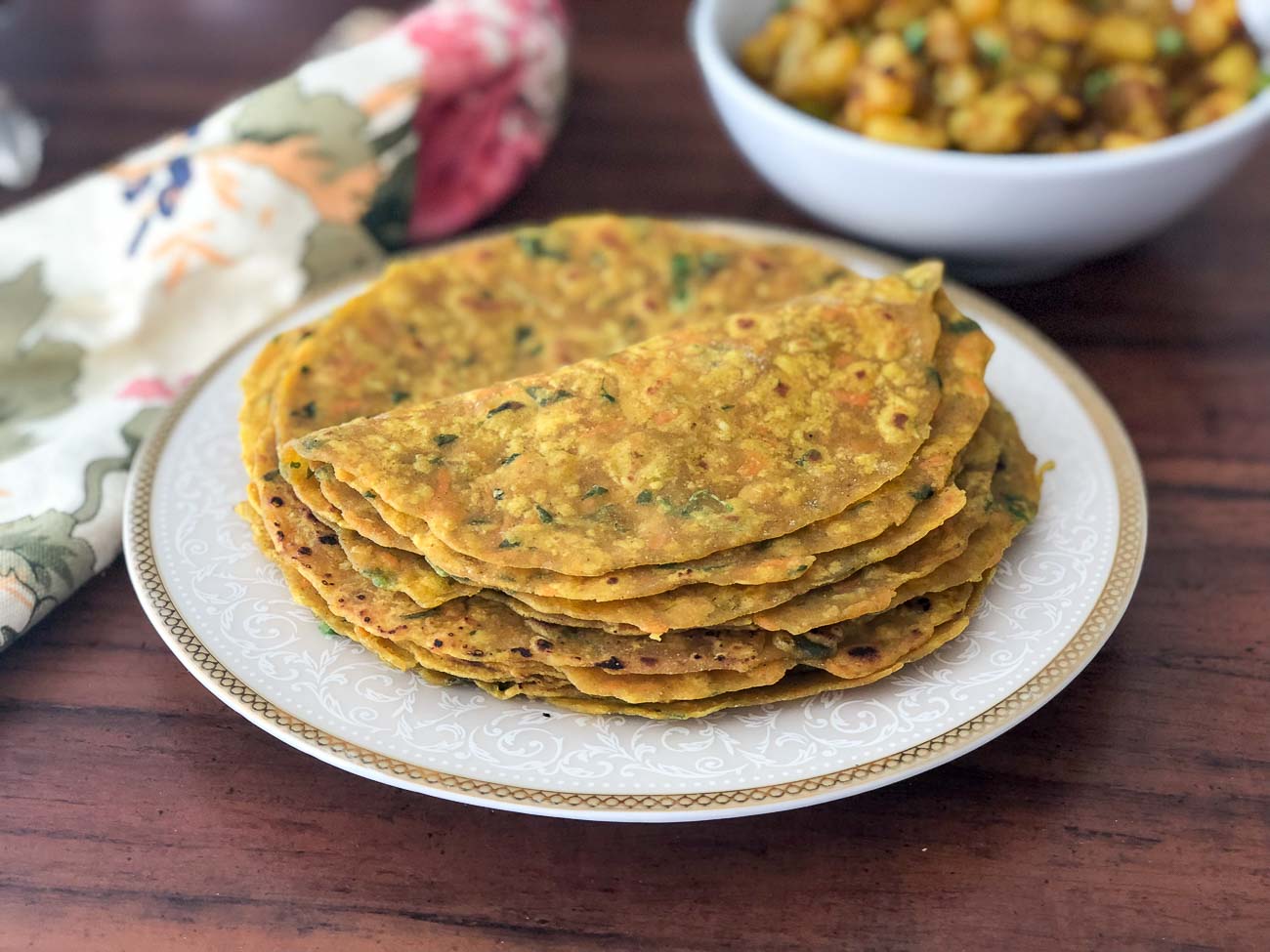 Carrot Tomato Salad is delicious and simple salad made with grated carrots and a lemon coriander dressing. A great starter salad to introduce to children. You can make many variations to this recipe, by adding finely chopped cucumber, pomegranates, chopped apples, green chillies or event steamed lentils.
If you like this recipe, you can also try other Salad recipes such as