No matter from which part of India we belong to, South Indian breakfast is made in every household. In South India, Dosa, Idli, Vada and Uttapams are made for their daily breakfast, whereas in North India they are usually made for the weekend breakfast. But there are days when you want to have a full south Indian thali for your breakfast at home, either on weekend or on a special occasion. Therefore, we get you a full South Indian thali which includes Homemade Soft Idli, Mini Idli, Vegetable Uttapam, Vegetable Sambar, Coconut Chutney and Tomato Chutney.
If you go to a restaurant and order a South Indian thali or tiffin, this is what you will get. So why wait to eat all these dishes in a restaurant, make them at your home and impress your friends and family. You can also make it for your weekend brunch, as this thali is filling and delicious. They are simple to make and takes less time to make such an elaborate breakfast. You can also prepare the Idli Dosa batter and chop the vegetables previous night, so that it becomes easy for you to make all these dishes in the morning. So what are you waiting for? Prepare this South Indian Thali for your breakfast and have a scrumptious weekend.
The Homemade Soft Idli recipe is a simple wholesome dish that you can make with ease. All you need is the Idli batter and it gets ready in no time. Idli is all time South Indian breakfast dish that is savored all over India and the World. It is made from fermented rice and lentil batter and steamed into Idli moulds to get the round shape. You can also make mini idlis from the same batter. You just need the smaller moulds and your mini idlis will be ready.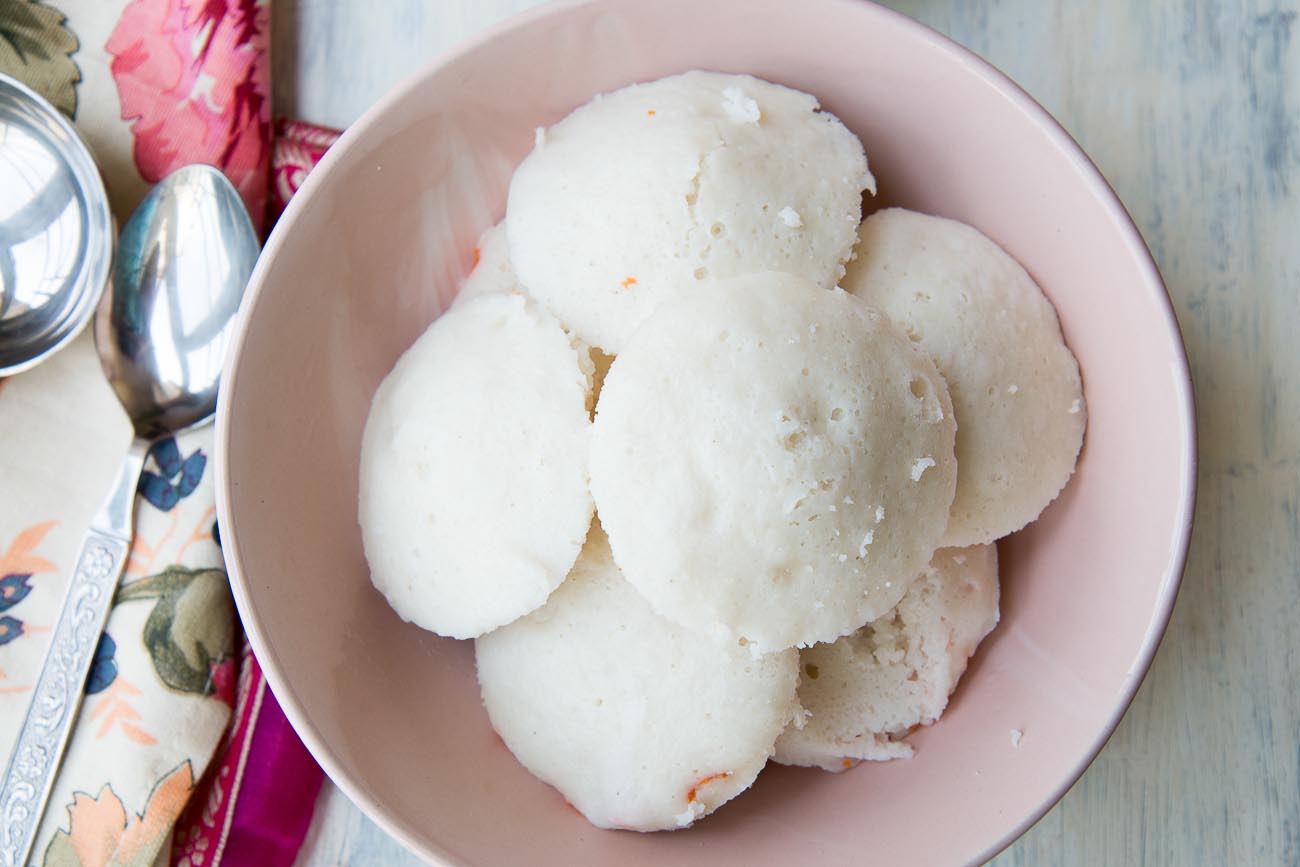 The Medu Vada Recipe is a very traditional South Indian Tiffin/ Breakfast dish that is made from whole urad dal. Each home has a special recipe of how they spice up the Medu Vada batter. In this recipe, here we have spiced and flavored the batter with ginger and green chillies. Try this recipe at home and we are sure you will love it.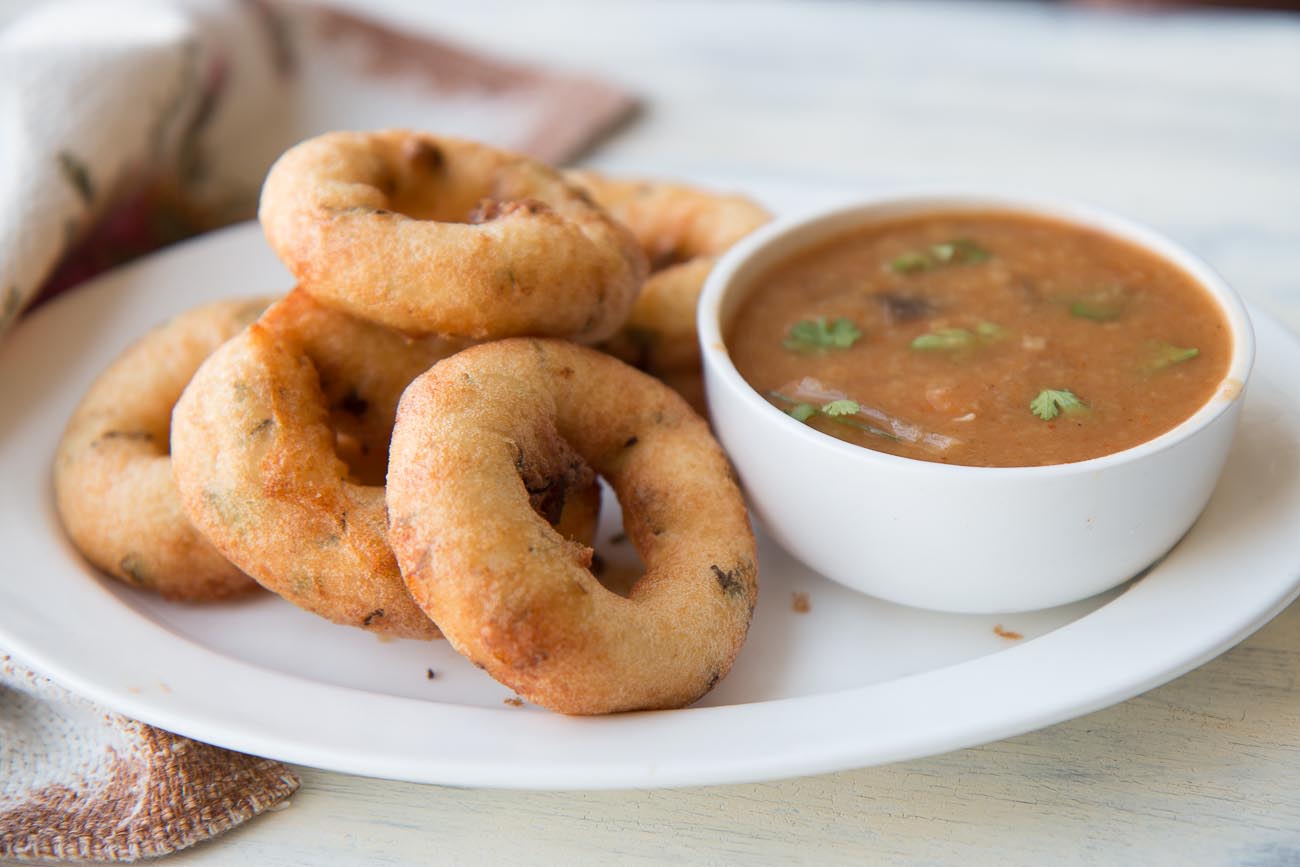 The Coconut Chutney recipe uses fresh coconut, ground along with green chillies and roasted channa along with a dash of lemon or yogurt that makes it tangy and opens up your senses. This chutney is very simple to make and a very popular accompaniment for all the breakfast dishes in South Indian.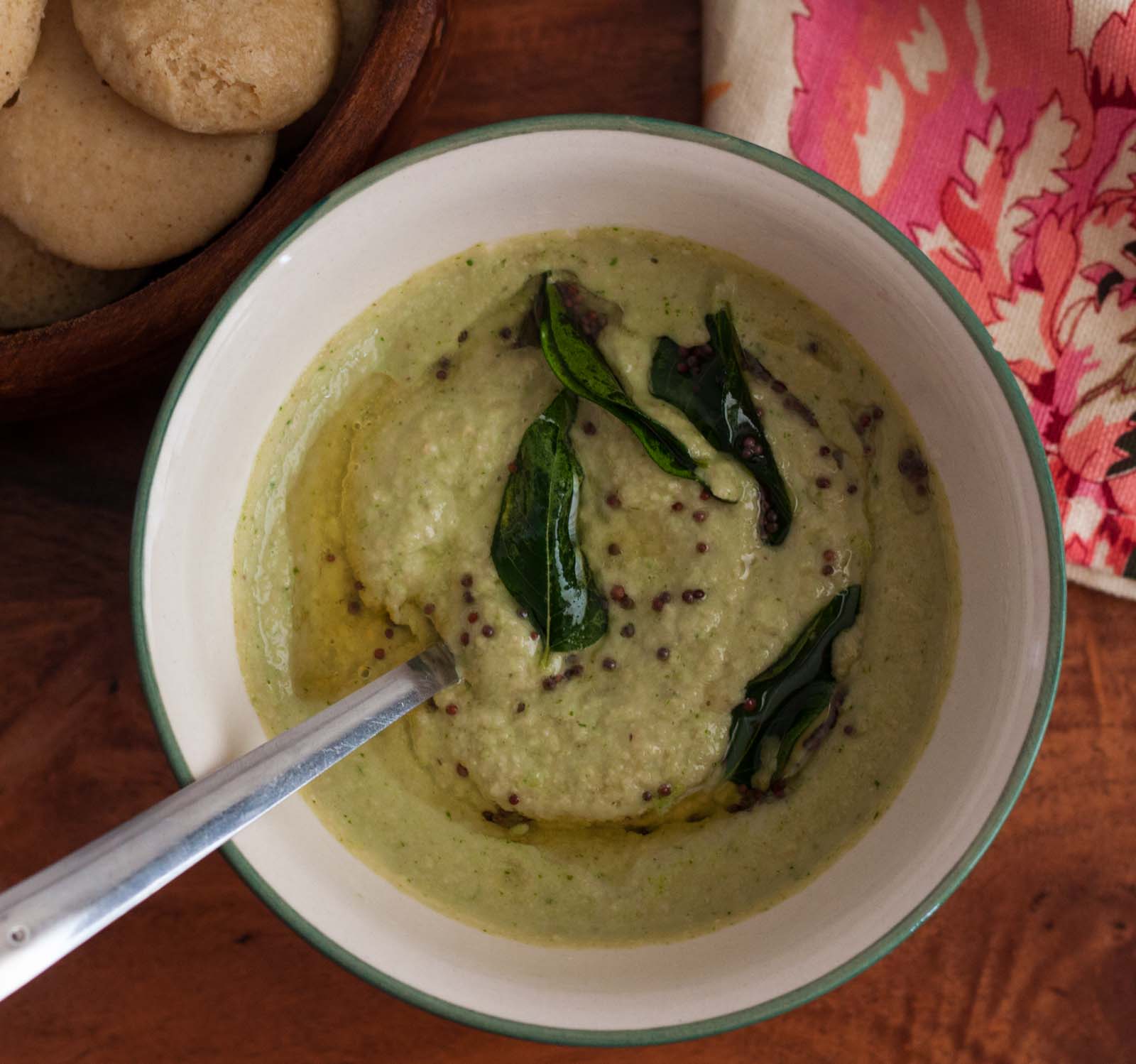 Tomato Onion Sambar is a light sweet, spicy and sour dish made from tomato, small sambar onions and the homemade sambar powder. In the South India, this sambar is popularly called as the thakkali vengayam sambar. The sour taste of the tomatoes cooked in a tamarind and lentil gravy is a teaser to the palates. Serve this Sambar along with dosas, idli or even plain steamed rice. You can also add vegetables of your choice like Bottle Gourd, Lady Finger, Beans, Carrot and Greens.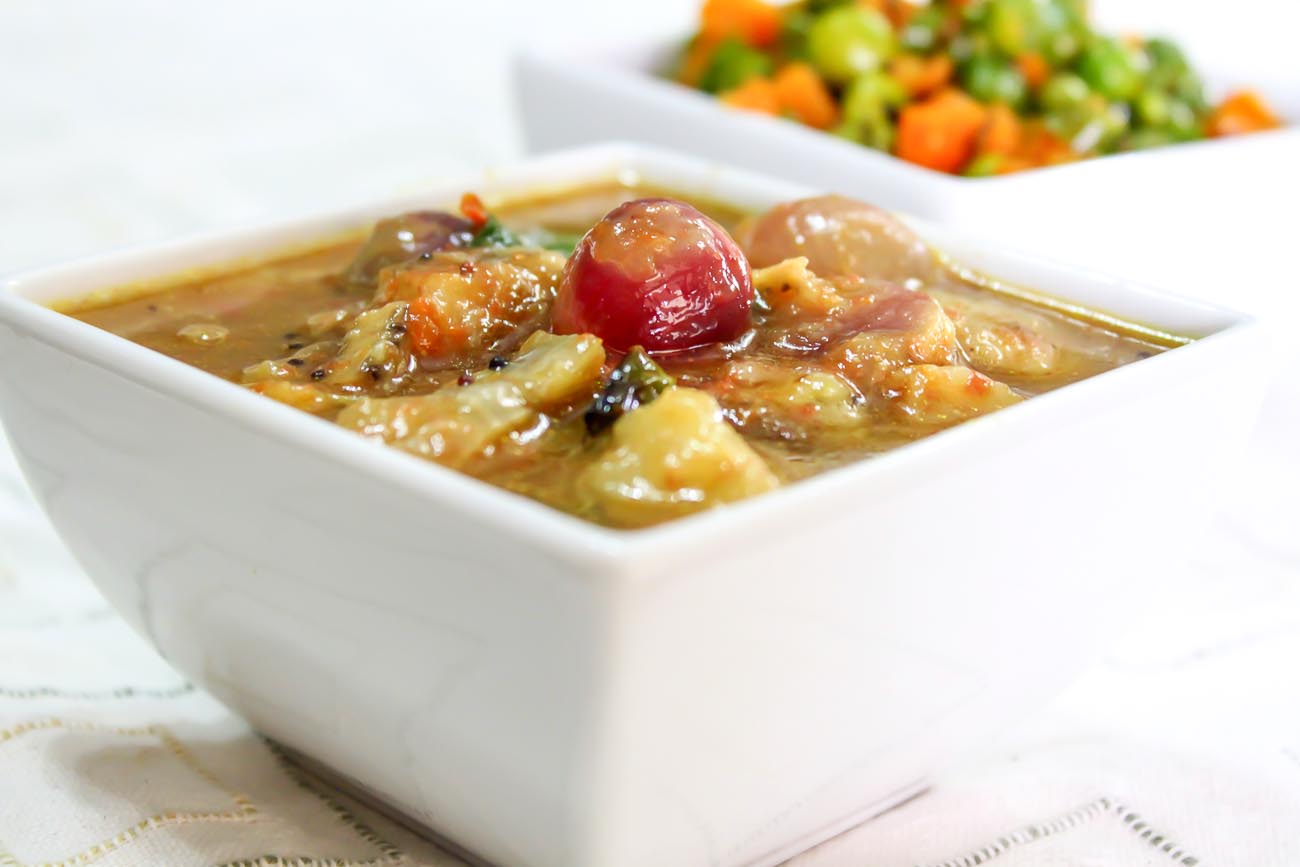 Tomato Chutney is generally served with idlis on the food streets in south India. The consistency of this chutney is quite watery, comes without any tempering at the idli shop and makes a pretty enjoyable idli eating experience. You can always add the tempering to enhance the taste of the chutney.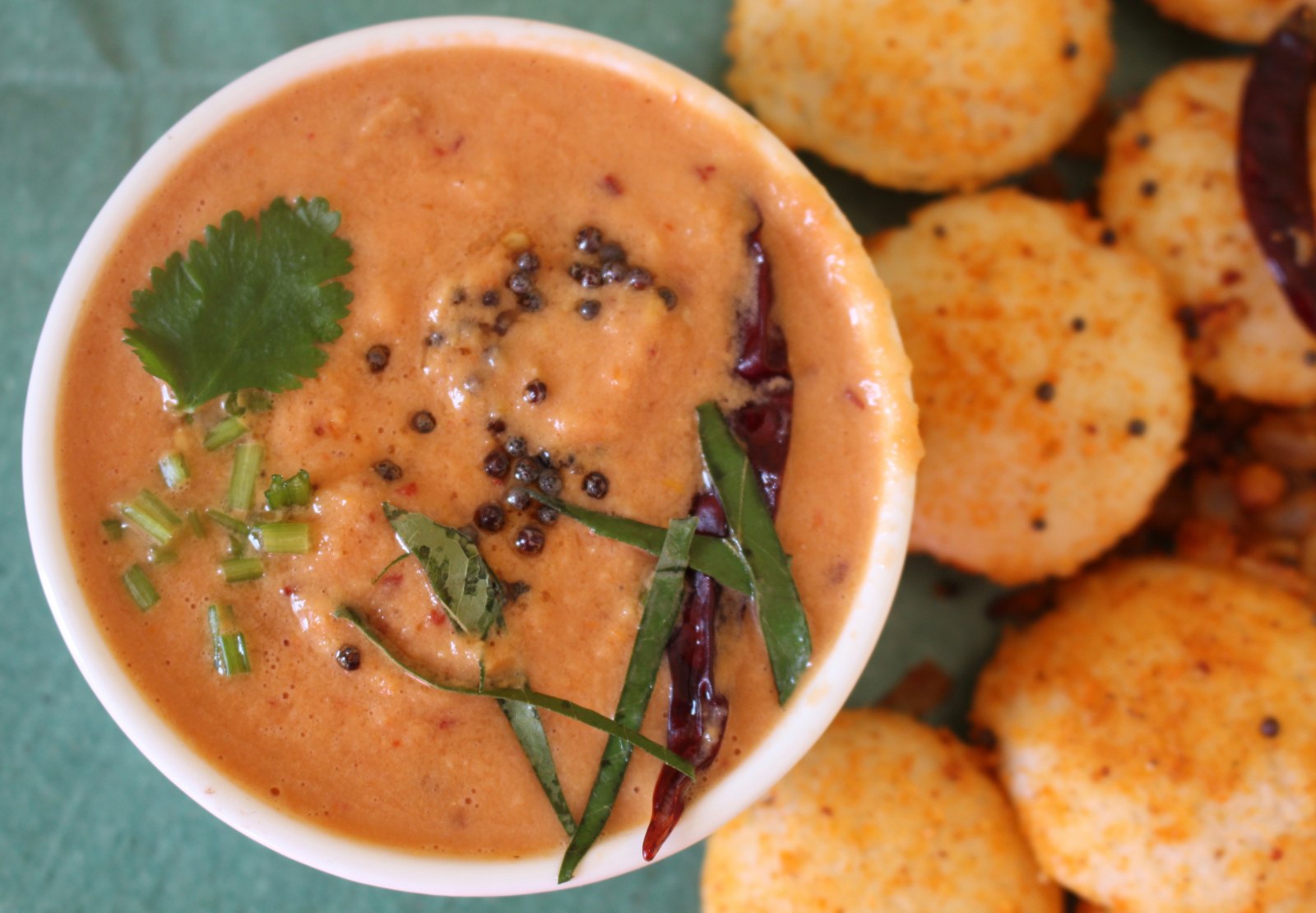 Uttapam is a very popular South Indian breakfast dish. It is similar to dosa but slightly thicker than the regular dosas. It can be made with leftover idli dosa batter. Vegetable Uttapam can be served for breakfast or as a snack. Uttapam can be made with a variety of toppings like onion, tomato, coconut, and many others. Vegetable Uttapams are topped with finely chopped vegetables. You can make use of vegetables like carrots, capsicum, onion, and cabbage. All you need is some dosa batter and a mixture of vegetables for making Vegetable Uttapam.