Homemade Soft Idli Recipe (Steamed Rice and Lentil Cake)

Archana Doshi
On

Tuesday, 25 December 2007 22:31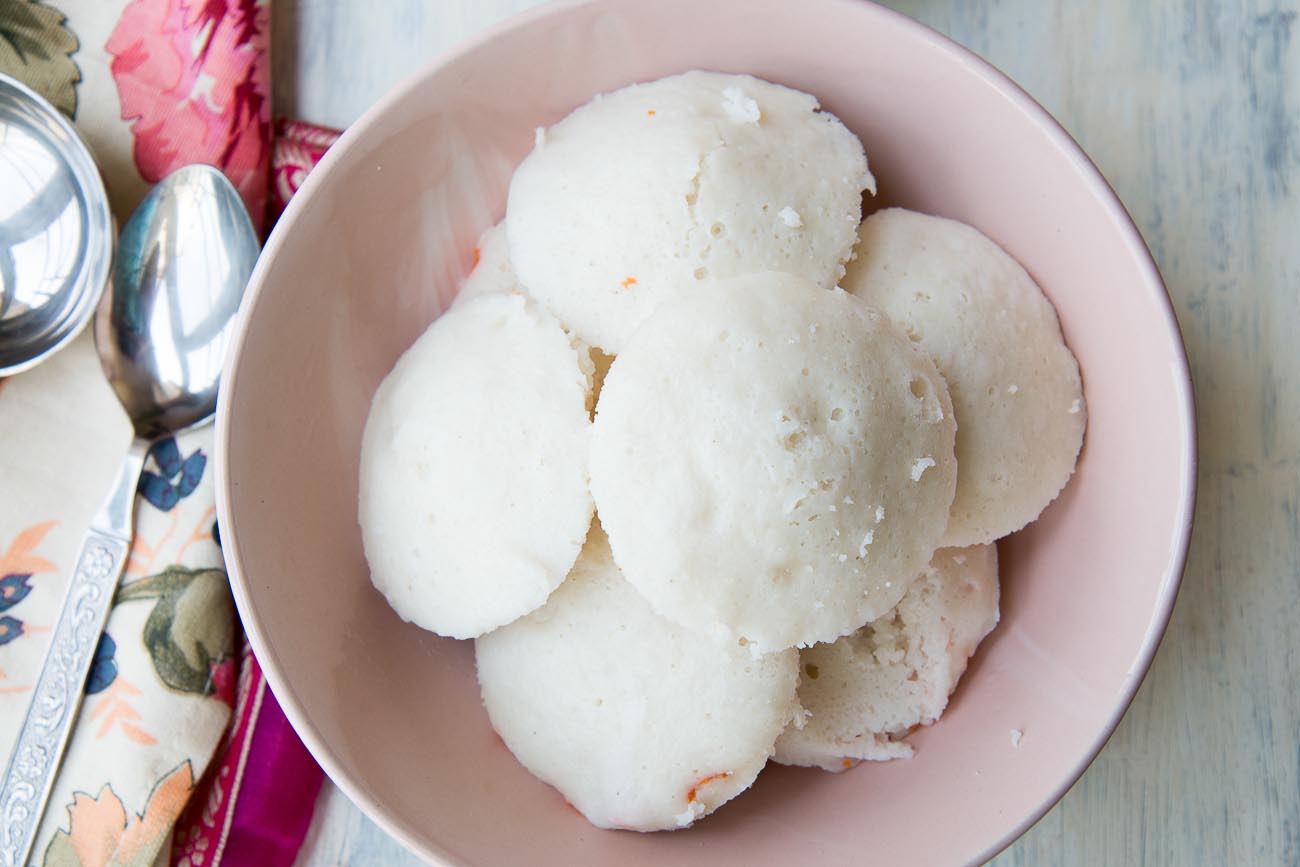 The Homemade Soft Idli recipe is a simple wholesome dish that you can make with ease. This idli recipe also has a video of how to make the Idli Dosa Batter and How to make Soft Idli's. Idli is all time South Indian breakfast dish that is savored all over India and the World . It is made from fermented rice and lentil batter and steamed into Idli moulds to get the roud shape. It is most often served along with Coconut ChutneyThakkali Vengayam Sambar or Mixed Vegetable SambarIdli Milagai Podi
In this recipe you will see how to make idli's using the homemade idli dosa batter. I use the idli dosa batter to make both idli's dosas, uthamppams and many more. The important note here is, you make the idli's on the first day the batter is fermented. That's because the batter is fluffy and has air pockets in them that make the idli's really soft.
Course:
South Indian Breakfast
Diet:
High Protein Vegetarian
How to make Homemade Soft Idli Recipe (Steamed Rice and Lentil Cake)
To begin and make soft homemade idli's, grease the idli molds with a little sesame oil. This process is purely optional. I like to do this as it adds to the flavor of the idli's. Pour spoonfuls of the batter into these moulds.

Do make sure you fill the idli batter only half way through as they will rise up to the top when steamed. Once all the plates are filled, place the filled idli racks one above the other making sure the holes are facing the filled portion.

Prepare the idli steamer with a little water in the bottom. Place the filled idli racks in the steamer. Place the steamer on high heat and steam the idli's for 10 minutes.

After 10 minutes of steaming, turn off the heat. Open the steamer and insert a knife or a pick to test whether the idli's are cooked. If nothing sticks then the idlis are perfectly steamed.

Now you can remove the idli's from the steamer. Have a small bowl filled with water. Dip a spoon in the water and then scoup the idli's out starting from the edges. Dipping the spoon in water helps in the easy removal of idli's from the plates.

The wholesome homemade soft idli's are now ready to be served for breakfast, lunch or dinner.

To serve, place the homemade soft idli's in a bowl or a platter, pour in some Mixed Vegetable Sambar and sprinkle some chopped onions. This makes a perfect wholesome breakfast or even weeknight dinner.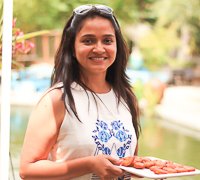 Archana Doshi is the founder of Archana's Kitchen. Archana launched Archana's Kitchen in 2007 as a way to keep track of her and family's recipes, and along the way grew it into one of the most popular cooking websites in the world. Archana is dedicated to helping home cooks be successful in the kitchen. Archana says "I hope you enjoy cooking recipes from my website where the sole effort is to make cooking simple for you. When you try out one of our recipes, we are longing to hear back from you. Do take your time to come back and share your comments, as your feedback means a lot to me"