The Ragi Oatmeal Dosa & Walnuts is a super simple and easy lunch box to put together on busy school day mornings. All you need is the ragi flour, instant oats and a few other ingredients. Whip them all up and make a dosa or pancake. I most often pack just one dosa, that is smeared with Idli Milagai Podi and Jaggery and folded into the lunch box. I additionally also pack in some almonds and cheese to add to the proteins and nutrition. In this lunch box I have paired it with Andhra Style Ginger Chutney that goes very well with the dosa.
What it has:
- Carbohydrates and Protein from the ragi give energy to the children to help them sustain through the day
- Almonds are also protien packed with goodness of vitamins, that give the children the right nutrition and also the energies to work through the school day.
Lunch Box You Can Use: Rectangular Lunch Box or other Steel Lunch Boxes.
1.Ragi Oatmeal Dosa Recipe (Finger Millet and Oatmeal Crepes)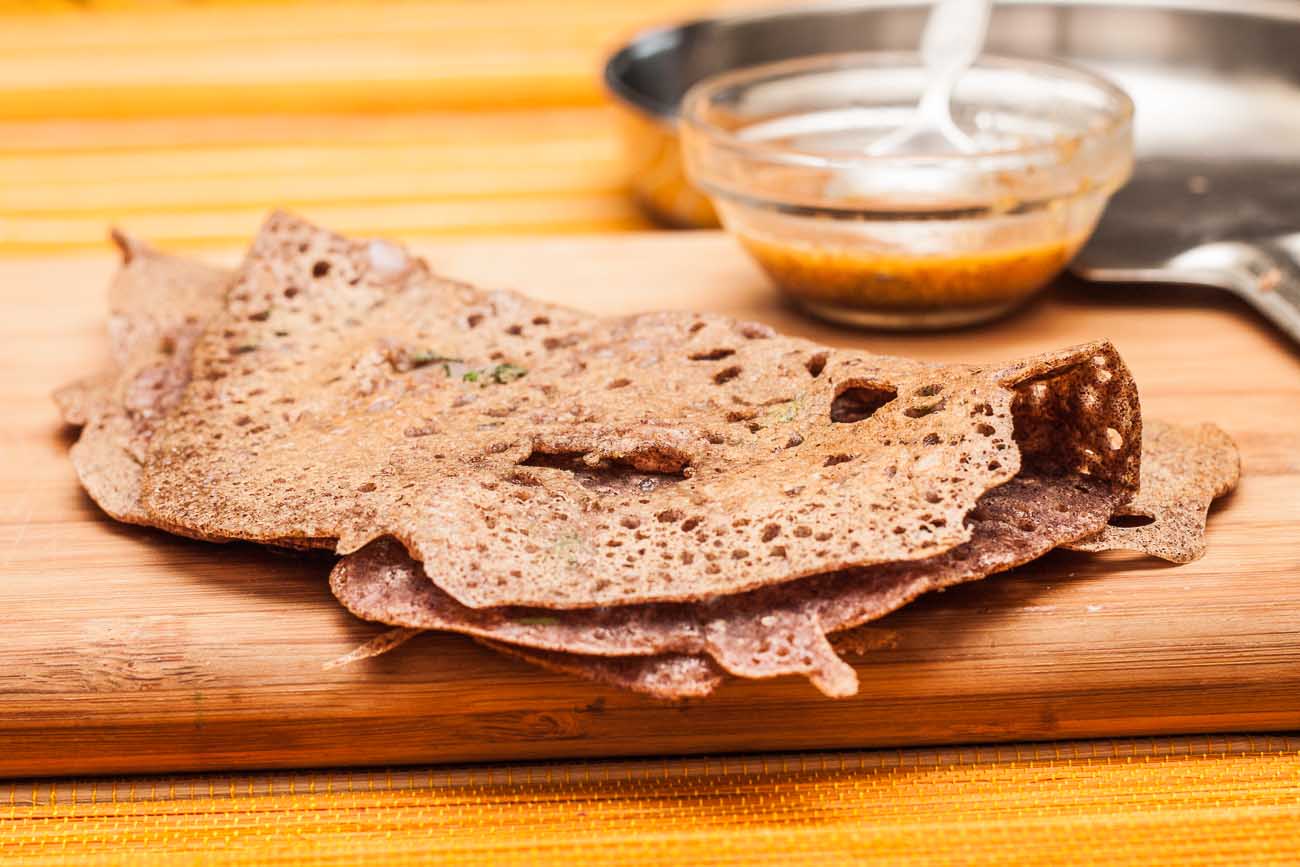 2. Andhra Style Allam Pachadi (Ginger Chutney Recipe)