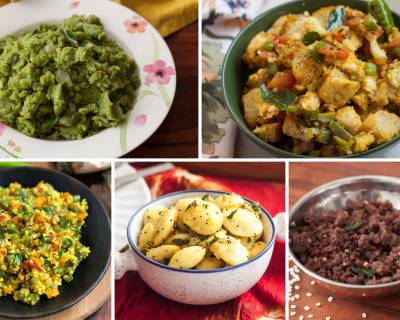 42 Upma Recipes For Your Breakfast That Can Be Made In Jiffy
Breakfast being the most important meal of the day should be healthy and nutritious, because it is the first meal of the day that will provide us energy to go through the remaining day. We have to make sure that it contains the right amount of nutrition that is required for our body. But, in our busy schedule, we end up making something that is quick, easy and lacks nutrition. For such days, we need some Breakfast ideas that are easy to cook and also tick marks the nutrition part. One of such Breakfast is UPMA.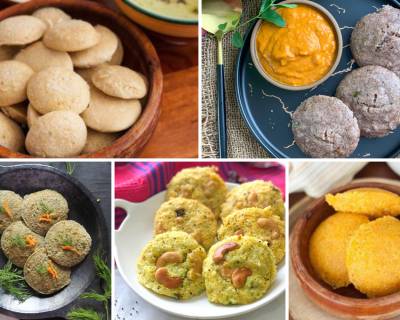 Easy To Make Soft Idli Recipes That You Can Relish For Your Everyday Breakfast
Piping hot Idli served along with Sambar and Chutney is the ultimate South Indian Breakfast. Most people in India head out to a South Indian breakfast joint over the weekend to get their idlis craving satisfied. Idlis are super simple to make at home and if you love spongy idlis, then go ahead and try some of our Classic Homemade Idli Recipes, Instant Idli Recipes, Rava Idli Recipes and Millet Idli Recipes for breakfast. One thing is for sure, with our various Idli recipes you can never get bored of idlis.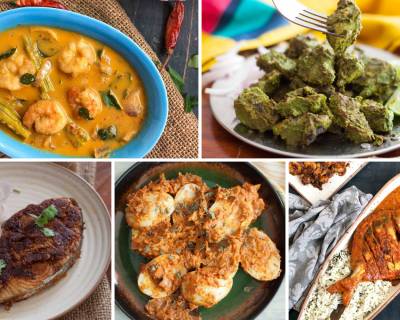 117 High Protein Indian Non Vegetarian Recipes For Body Building & Weight Loss
Today, most of us are focusing to lead a healthy Lifestyle, that means make changes to our eating and exercising patterns. Along with daily workout, it is also very important to eat right to get the result. And when we talk about eating right, we mean to eat the food that provides us all the necessary nutrients. One more important segment of healthy eating is Portion Control. What is Portion Control? Well, it means having small amount of different dishes in your plate so that you get all the necessary nutrients.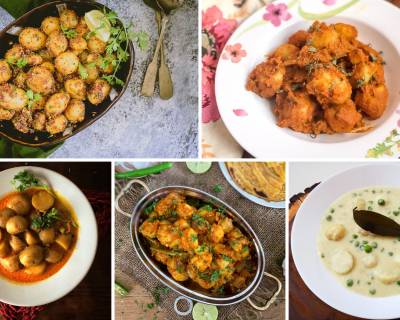 30 Baby Potato Recipes Will Make A Perfect Sabzi With Roti
Potatoes are ranked among the top most favourite vegetable that people like to eat around the world. They are so versatile that you can pair them with different spices and there are endless ways in which you can prepare recipes using potatoes. Potatoes are the staple food in many parts of the world and is the fourth largest grown crops.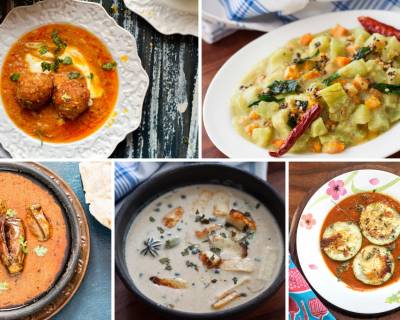 204 No Onion No Garlic Gravy Recipes From Across India
Onion and Garlic, are two very common ingredients that is used in Indian Cooking. Addition of onion and garlic in any recipe makes it more flavorful and delicious. But, there are many people who don't prefer using these ingredients in their cooking, especially the Jain community due to religious reasons. Some might not use because of allergy issues or some people might not like the taste and texture of the same. We also avoid food with onion and garlic during our Fasting days.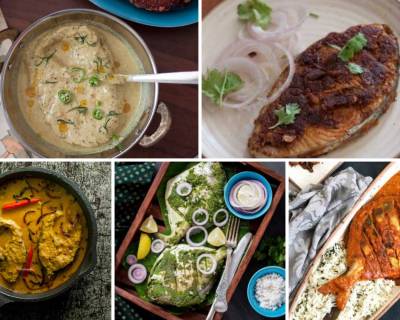 64 Indian Fish Fry And Curry Recipes That You Won't Be Able To Resist
India is a country with vast coastlines and many rivers flowing through it. There is an abundance of sea food variety available in the markets and everyone love fresh fish either made into a curry or fried. Each fish has its own flavor and texture and that is the reason why fish is so popular. Fish is not only tasty, but healthy too. Fish is a rich source of Omega-3 Fatty Acids which keeps our heart and brain healthy.
Fish is often called as "BRAIN FOOD". It is high in Protein and Vitamin D. There is a great diversity found across India when it comes to making the same fish. Here we have a wide variety of Fish Curry and Fish Fry Recipes, that you can relish for your everyday meals or you can also prepare them for your house parties or family get together.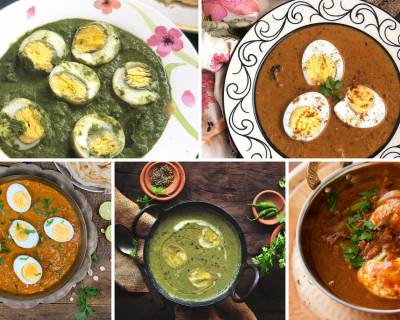 26 Mouth Watering And Easy To Make Egg Curry Recipes From India
Egg, a great source of Protein is a must in all the Egg eaters diet. It is a great way to include protein in your everyday diet and it also keeps you filled for a longer time. Not only Protein, Eggs are rich sources of selenium, vitamin D, B6, B12 and minerals such as zinc, iron and copper. There are many ways that you can eat an Egg for your breakfast, lunch and dinner. The healthiest way is to boil the eggs and eat it for breakfast.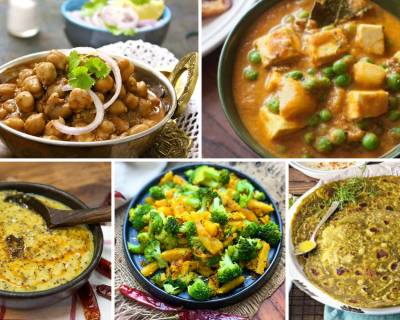 273 High Protein Indian Vegetarian Main Course Recipes For Body Building & Weight Loss
Protein is the building block for our body. It is an important component of every cell in our body. Our body repairs tissue with the help of proteins. Our bones, muscles, skin blood, nails and hair are mainly made of proteins. Protein is a macro-nutrient that means that our body needs a relatively large amount of protein for normal functions. And unlike fats and carbohydrate the body does not store protein and so we need to have a protein rich diet to be healthy. Depending on age and sex, a healthy adult needs about 50-60 grams of protein everyday. For a body builder it is around 120 grams. The more active you are, the more proteins you need.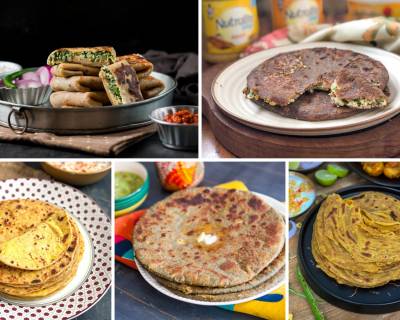 90 Paratha Recipes That Are Healthy, Delicious & Easy To Make
PARATHA, an Indian bread that is made in almost every household all over India. There are many types of Parathas, but mainly they are categorized into two, one is Basic Parathas and the another one, Stuffed Parathas. While the basic Parathas can be served with Dals, Gravies etc, Stuffed Parathas can be had on its own along with Pickle, Curd, Raita or Chutneys. You can have them for any meal of the day, whether it is Breakfast, Lunch or Dinner.
A Perfect Royal Meal That You Can Make To Celebrate Eid-ul-Fitar
Ramadan, which is also called as Ramzan, is the holy ninth month of Islamic Calendar, where Muslims all over the world keep fast, called as ROZA and break it before sunrise and after sunset. During this holy month of Ramadan, people abstain from eating food from sunrise to sunset and also give up all the personal desires. During the fasting, people consume only two meals a day, one is before the sunrise which is called as the "Suhoor", and the latter is after the sunset which is called as "Iftar".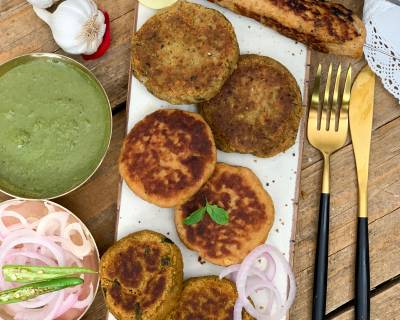 Make this 4 Melt In Mouth Kebabs For Your Ramadan This Year
The month of Ramadan is going on! This festival brings a lot of delicious food along with it, that is cooked in every Muslim household and enjoyed with family before sunrise and after sunset. Also, the streets are full of delicious traditional food items such as Biryani, Kebabs, Spring Rolls, Stuffed Tandoori Parathas, Samosas, Mithais etc, which are absolutely lip smacking.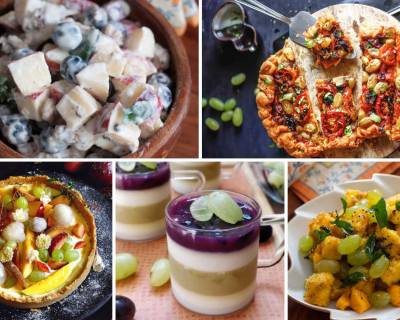 15 Grape Recipes That You Must Try Today - Salads | Desserts | Appetizers
Grapes is one such fruit that is loved by everyone, from adults to children. The sweet and tart taste of these grapes can also be used in making different delicious recipe. Grapes have been around since ages, and is mostly eaten fresh but it is also used to make wine, jams, jellies, vinegar and grape seeds oil.
Grapes comes in beautiful colors of green, red, black, purple and now even white which is genetically modified from the purple grape. There is nothing like the sweet tart flavors of grapes. Glistening shiny grapes are always so inviting and to satisfy your grape cravings here are some delicious grape recipes for you that you can make at home.