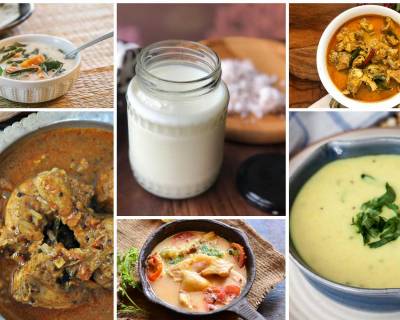 12 Coconut Milk Based Curries That You Will Absolutely Love
A versatile tropical region ingredient, coconut is a fruit. First grows out on a coconut tree as a tender coconut, which is harvested and dried out. The husk is then removed and the brown coconut shell is found. Inside this shell is the fresh coconut with coconut water on the inside. There are various ways to use all the different parts of this humble coconut. From the coconut husk, the shell to coconut oil, and the coconut flesh to coconut milk. Coconut Milk is one such ingredient, that brings out great flavours, when used in any dish, belonging to any cuisine from a Thai curry to a Kerala Vegetable Stew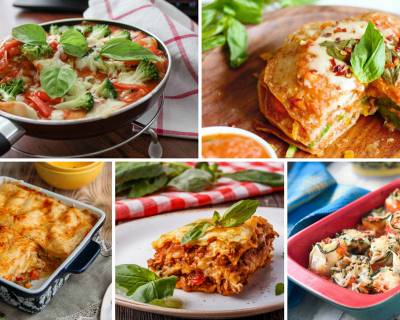 10 Lasagne Recipes For A Special Weekend Dinner
Italian cuisine, is one of those International cuisines which is everyone's favourite. From the creamy Pasta and Risotto to crunchy and gooey Pizza, each and every dish is full of flavour and taste. One thing which is a must in all our parties and get togethers is Pizza, because there is no doubt that anyone will not like it. One thing, which is a must in these recipes which makes it more delicious is Cheese. There are many types of Cheese that are used in these recipes such as Mozzarella, Parmesan etc. And not to forget, we do love our Bread Stick and Bruschetta which is served as a side dish in these Italian meals.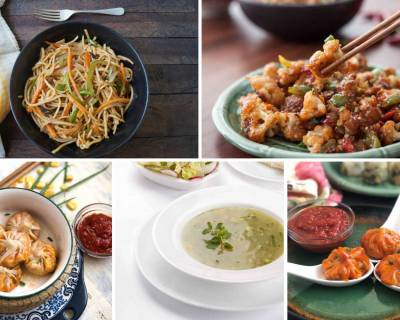 5 Indo Chinese Dinner Meal Ideas You Will Love
Chinese, an International cuisine which is eaten widely in India and is loved by many of us. Especially for us at work, when we talk about eating out, the first cuisine preference will be Chinese or Asian. Among 6 people, 4 will be raising their hands for Chinese. In India, Chinese recipes are slightly modified to suit the taste buds of Indians. It is spicy and filled with flavours as compared to the authentic Chinese food. As the food is different to suit the taste buds of Indians, it is named as Indo-Chinese.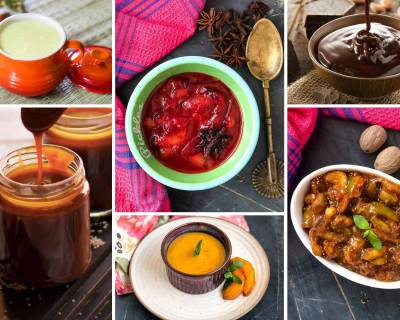 8 Essential Dessert Sauces That Will Please Your Sweet Tooth
As much as all of us like a lovely tasting meal, that's packed with flavours, spicy hot meals be it vegetables or meat, Indian or Continental, what we all like the most is that last course of the meal which is the sweet dish or dessert as we call it. Something all of us look forward to, be it adults or kids.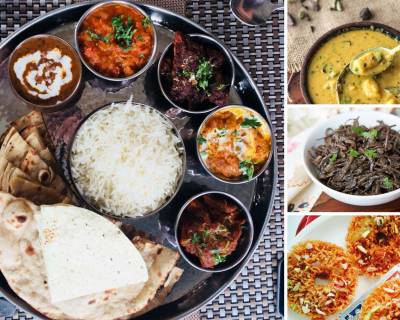 Rajasthani Food - Recipes From The Land Of Royal Food
The royal state of India, Rajasthan is known for its culture, tradition and history. It is one of those states which comes into our mind immediately when we think about taking a vacation. But what is it, that makes it so special! Besides historic forts, beautiful palaces and sand dunes, there is one thing that differentiates Rajasthan from other states of India. THAT IS FOOD!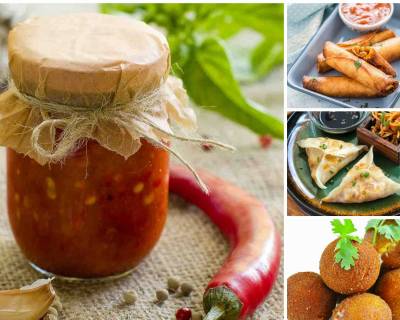 10 Red Hot Chilli Sauces That Will Turn Up The Heat In Your Kitchen
Most of us in India like our food to be robust, packed with flavours that is spicy hot. Be it our own Indian cuisine or any other cuisine that needs to be made palatable for us. We like it to be masaledar and chatpata. In this article you will find some of the best chilli sauces that will add flavor your food and make you look like a master chef.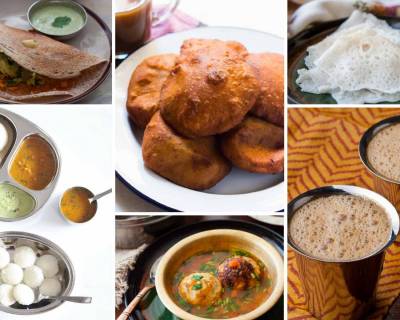 12 Famous Breakfast Dishes From Darshinis You Can Try At Home
Darshinis are always a saviour for people who seek to have quick bite for their breakfast. After going for your morning walk in the park, the next stop that most of the people would love to hang out is these Darshini's which are set up in most of the places.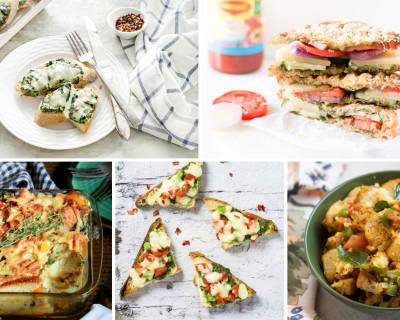 6 Easy Recipe From Bread You Can Make For Breakfast
Bread, is one of the most common Breakfast items that is used in almost every home. Many of us buy it from market and some who love baking make fresh homemade breads. Here in this article, you will find ways you can use bread in many ways and make a delicious weekend breakfast that you can serve with some eggs, fruits or even potatoes.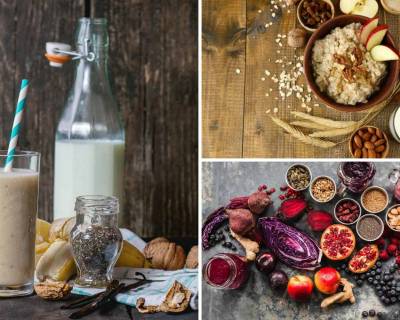 Benefits Of Dietary Fibre & 5 Ways To Use them In Your Everyday Diet
Dietary Fibre is a common term used in food which is a type of carbohydrate that we consume on a daily basis. Anything eaten at the right proportion is beneficial for our body, so therefore dietary fibre when consumed at right amount will help to provide certain health benefits.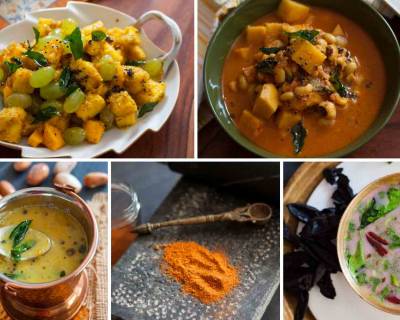 26 Mouth Watering Konkani Recipes That You Would Love to Try At Home
We all live in the generation where the taste for authentic recipes are fading off. It is difficult to hold onto to our grandma's recipes or the recipe that has been passed on to us from generation to generation. But yet, here we are trying our best to hold on to our traditional roots and bring back the essence of authentic home cooking.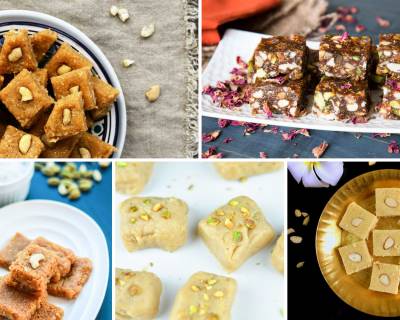 23 Barfi Recipes For Those Sweet Craving Days | Burfi Recipe For Festivals
Barfi, it is an Indian fudge which is made during festivals and special occasions. This Indian sweet is delicious and is usually made from milk but you can always make it differently according to your taste and preference. The name Barfi is adopted from a Persian word Burf, which means snow. You can make different types of Barfi flavouring it from fruits, vegetables and dry fruits. Some of the most popular Barfi are, Besan Barfi, Pista Barfi, Kaju Barfi etc.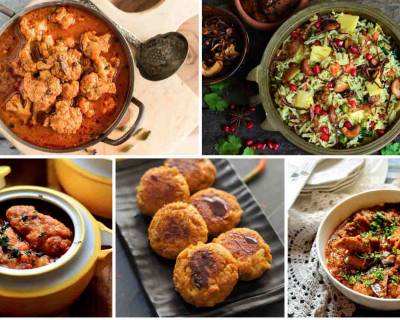 42 Kashmir Recipes That You Can Make For Lunch or Dinner
Kashmir Cuisine is filled with comfort food and it will make you go back for more. This is because of the richness and also the flavours that are infused by the use of whole spices. The Kashmir valley is a considered as the crown of India and is majorly influenced by the Mughlai cuisine. The place is not only known for its serene look but also filled with delicacies that would keep your mouth watering for more.