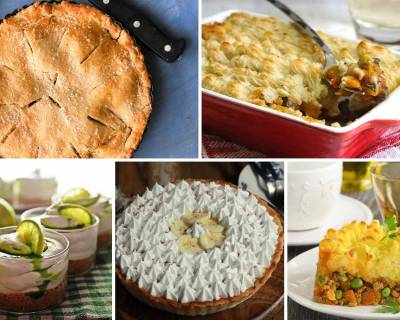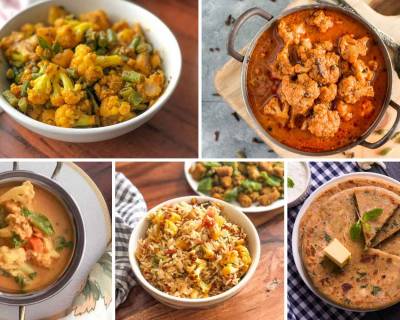 58 Lip Smacking Indian Cauliflower Recipes - Sabzi | Curries | Poriyal
Cauliflower is a member of the Cruciferous family along with vegetables like broccoli, kale, cabbage, Brussels sprouts and is gaining worldwide popularity as more and more people are adapting a plant based, gluten-free, low carb diet-cauliflower qualifies for all that and it is such a versatile vegetable that even TIME Magazine dubbed cauliflower " The new IT Vegetable".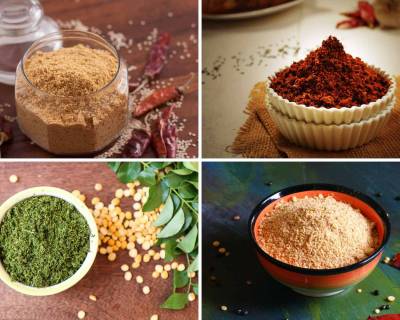 14 Chutney Podi Recipes That Will Spice Up Your Meals
As important as our appetizers and main meals are, equally important are the condiments that are served alongside. Condiments like pickles, raitas, chutneys add that extra bit to spice up the flavours on your plate. One such condiment is chutney podi from the South of India.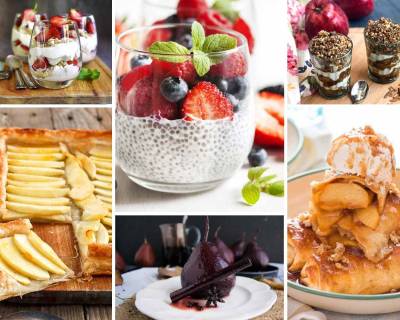 71 Fruity Desserts That You Will Absolutely Relish For Parties & Dinners
Talk about food, and the first thing that comes to our mind are the various flavour profiles. While some of us like the savoury bit of it, the rest of us have that sweet tooth. While our appetizers and main course dishes are all savoury, it's needless to say that the desserts are all sweet.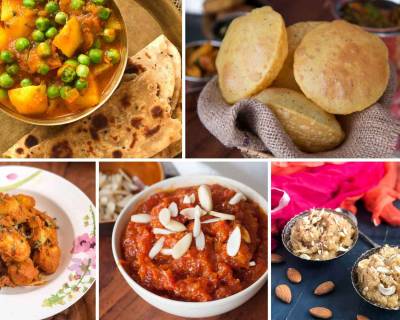 11 Delicious Aloo, Puri & Halwa Combinations For Delicious Weekend Meals
Aloo Puri Halwa is popular savoury and sweet combination across North India and is popular during most hindu festivities and rituals. You can find different versions of Aloo Puri Halwa across India. You have the famous Nagori, Puri Halwa sold in Chandni Chowk of Old Delhi, to Aloo Dum and Bengali Luchi in Bengal to Aloo puri and Kesari Bhath in South India and it is I think India's favourite breakfast meal.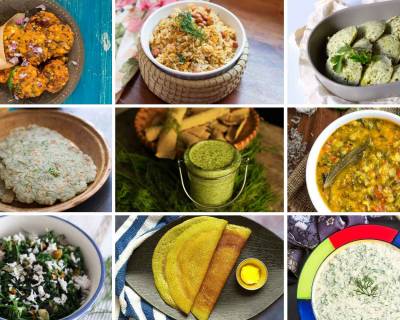 20 Delicious Recipes That Uses Dill Leaves In Various Ways
Adding fresh green leafy vegetables to your diet, is always recommended to increase the nutritive value of the meals consumed. Be it spinach leaves, fenugreek leaves amaranth leaves or even dill leaves. Each of these are healthy to include in your everyday diet. One such green leafy vegetable is Dill leaves. Which has earthy yet fresh flavours, when added to various dishes.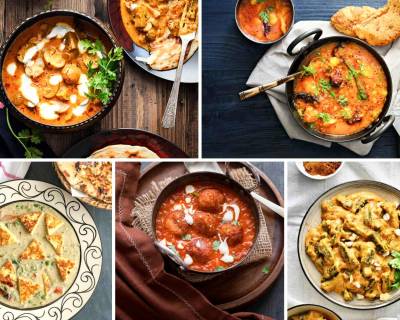 10 North Indian Curries Perfect For Special Weekend Dinners, Parties & Festivals
DIWALI is just around the corner and with this festival we get an opportunity to meet our dear and loved ones, as we all gather at one place to celebrate one of the biggest festival of India. And when the entire family is together, the celebration starts with food, especially on the day of Diwali. Delicious starters, mouth watering main course and aromatic desserts, we can't think of any better day to make a rich meal which is enjoyed by everyone in the family.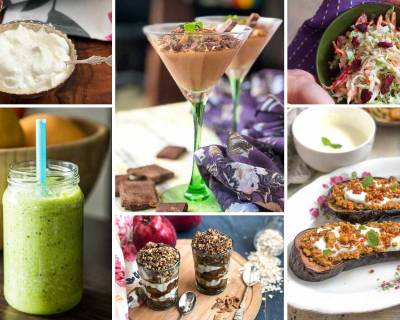 16 Sweet & Savoury Recipes That Use Greek Yogurt
Amongst the popular food trends, the Greek Yogurt seems to be doing the rounds. Essentially Greek Yogurt is a kind of yogurt where the whey has been strained off and you are left with creamy thick yogurt.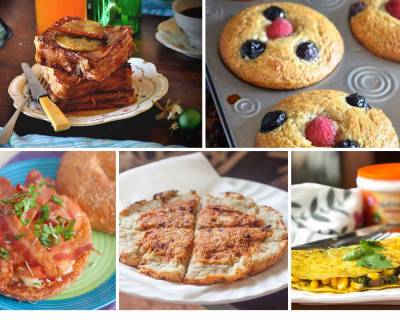 190 Quick And Delicious Continental Breakfast Recipes
Breakfast is the most important meal if the day and yet many of us ignore it because of time constraints or maybe making Indian breakfast is more tedious and some might not find it interesting.We have got quick and delicious Continental Breakfast recipes which are nutritious and delicious and perfect to make on a rushed morning.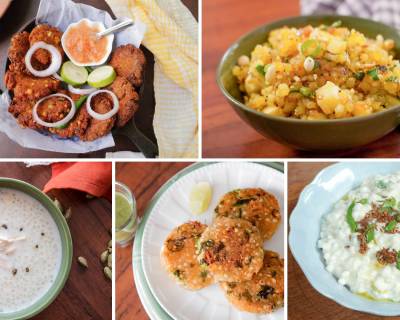 17 Delicious Sabudana Recipes You Can Make - Sago / Tapioca Pearls
Sabudana or Tapioca Pearls, which is also called as Sabbakki in South India is usually used during Fasting days. It is not only tasty but has many health benefits too. They are small white pearls that is usually soaked overnight before it is used for cooking. There are many recipes that can be made for breakfast or snacks using sabudana. When we talk about its health benefits, it is a great source of Protein therefore a great food item for vegetarians to include in their everyday diet, to fulfill their everyday intake of Protein.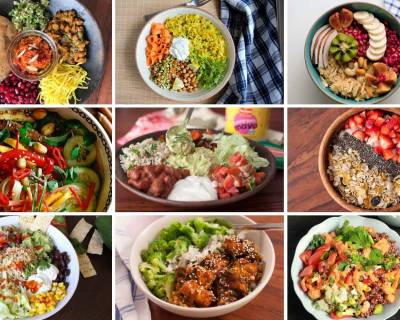 18 Meal Bowls You Can Serve For Breakfast, Lunch Or Dinner
Putting together meals on an everyday basis, with perfect combinations be it Indian or continental requires effort and planning. Although serving different elements on a plate, is the classic way of serving meals at home, serving complete meals in a bowl, with elements sitting next to each other is a great idea.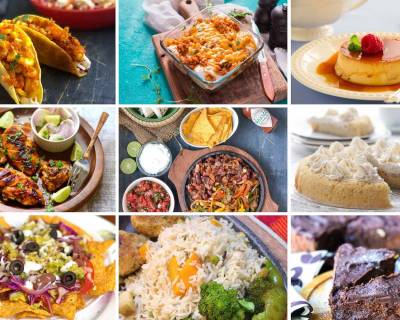 5 Delicious Mexican Meal Ideas To Serve Over The Weekend
As the weekend approaches, all of our planning our outings and chores to be completed. Apart from work that needs to be completed that is specially kept for the weekends,all of us like to relax, spend some time at home with our families, catch up with each other, as we have otherwise been busy during the week.Bond over some home made goodies and meals, watch a movie maybe or just take a nap.Each of us like to spend our time differently. Above all meeting and catching up over food is by far the most popular.