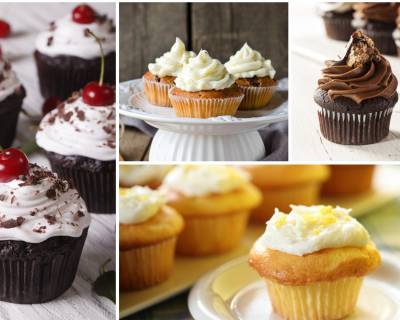 Delectable Cupcake Recipes To Whip Up In Your Kitchen
That smile it brings to each of ours faces, those flavour packed soft, crumbly cupcake with a fluffy frosting over it. Cupcakes are loved by both the young and the old. Not just for dessert but even as a great evening snack.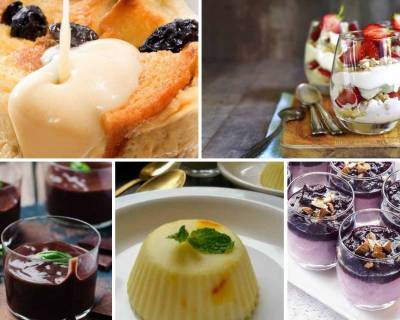 28 Delicious Dessert Pudding Recipes Perfect You Will Love
Puddings are the ultimate desserts and you can have them cold or warm. When we think of traditional puddings we think of warm baked bread puddings, or rice puddings. Here we have a put up a collection of various innovative desserts which you can make for your next celebrations or dinner parties.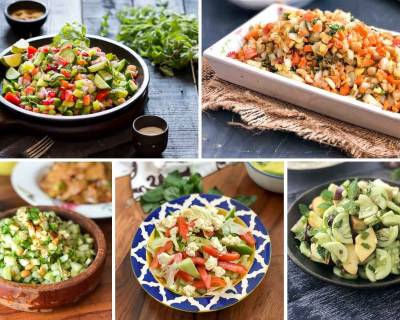 16 Refreshing Cucumber Salads Go Perfect With Lunch & Dinner Meal
Cucumber, is one of those vegetables which is used in almost every household. It is from Bitter Gourd family and is mainly used to make salads. While you can just slice the cucumbers and it on their own or you can make different kinds of salads by pairing it with different vegetables and adding your choice of dressing into it to make it more delicious and flavoursome.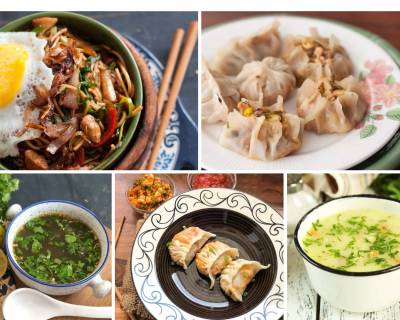 6 Momo, Soup & Noodle Meal Ideas Perfect For Meal Times
Winters are just around the corner or we can say it already started in some of the states of India. Chilled weather, cozy bed covers and delicious hot and piping food is all we need during this time to enjoy a perfect Winter night. Well, there are many famous Indian dishes such as Bhajiyas, Shorba, Chaats which can satisfy our taste buds, but nothing can beat a meal of Momo, Soup and Noodle, especially for a person who loves Asian food.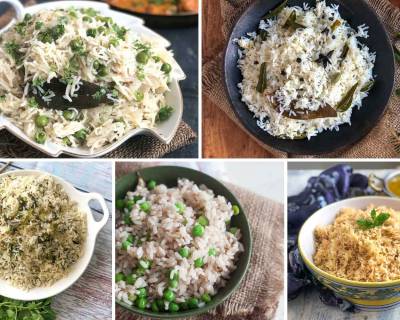 8 Flavorful Pulao Recipes You Can Serve With Curries And Dals
Pulav, which is also called as Pilaf or Pulao, is a delicious Indian dish that is made in every state with different flavours and style of cooking. It is a rice dish that is made with the combination of rice, vegetables and different spices. You can also make a Non Veg Pulav by adding Chicken, Prawns, Mutton, Fish etc. These are also a great weeknight dinner, as they are easy to make and gets ready in no time. It is a common preparation in all the Indian households and is loved by the kids too.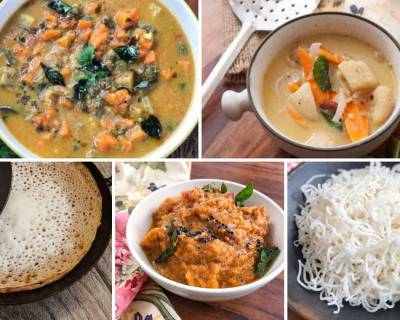 17 Vegetarian Stew Meal Ideas Made Just For Weeknight Dinners
A simple vegetarian stew is a vegetable or mixed vegetable gravy which is slow cooked with the addition of coconut milk. Stew get its complex flavours from a combination of aromatic spices like coriander, cumin, turmeric powder, cardamom, bay leaves, peppercorns and cinnamon. The spices marry in a rich, flavourful sauce that has a comforting, belly-warming appeal.
7 Scrumptious North Indian Dinners Ideas You Can Make Today
As seasons change, along with our attire, our eating habits too change to adapt to the weather. The best season for food is the winters. During the winters we are able to digest better and eat fresh seasonal produce available during this time of the year. Winter meals usually are heavy, enriched with ghee, whole spices and nuts, that help keep us warm from within.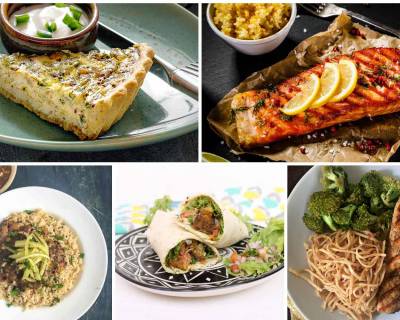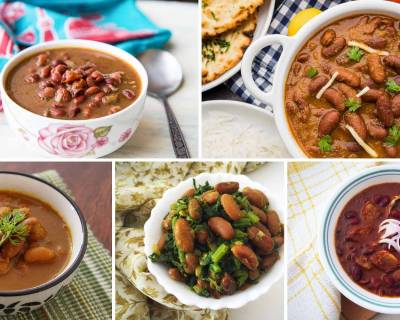 7 High Protein Rajma Curry Recipes Perfect For Lunch Or Dinner
Rajma, also called as Kidney Beans is one of those Indian pulses that is loved by everyone. Especially, when we hear Rajma Chawal, our hunger keeps on increasing. Rajma Curry is one of those curries which is made in every state of India but has a slightly different taste because of the use of local masalas and style of cooking. It is mostly made in North India and is also sold on the streets of Delhi and is enjoyed by many people during winter evenings.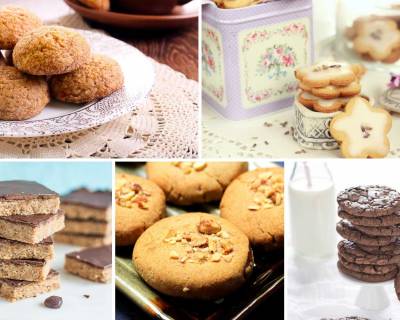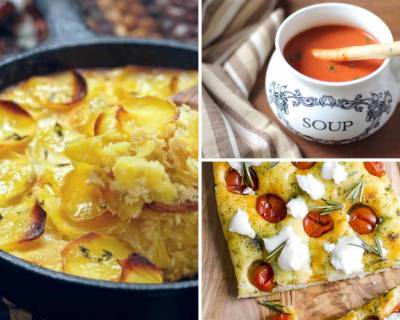 12 Continental Dinner Ideas With Au Gratin, Soup, Bread & Dessert
Holiday season and winters calls for some hearty, delicious baked dishes, warm wholesome soups, fresh breads and delicious desserts. Creamy Au gratins are perfect dish for the holidays which can become a dinnertime staple that the whole family will love. Au gratin dinner combinations are worthy of serving at holiday dinners and your guests will be impressed by them.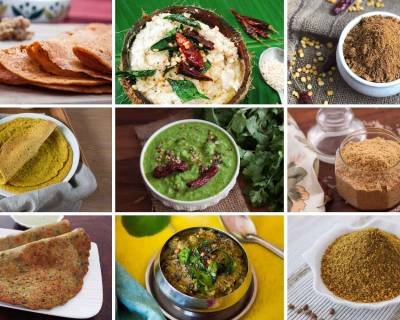 5 Healthy Indian Breakfast Meal Ideas With Adai & Chutney Combination
To kick start your day, in the right manner is highly essential. Include a fitness regime, and ofcourse eat right. After a good session of exercise, calls for a healthy yet yummilicious breakfast. There's nothing like an Indian meal that's super nutritious, and that tastes great, keeping us satiated for a long period of time, keeping us going until lunch is served. One such dish is the South Indian Adai, that is packed with nutrients.