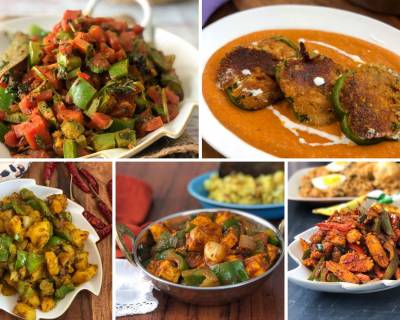 29 Lip Smacking Indian Capsicum Recipes That You Must Try
Capsicum also known as Bell Peppers in English and Shimla Mirch in Hindi comes in various beautiful colors of green, red and yellow. Available throughout the year and grown around the globe, this vegetable is hardly eaten on its own. Usually cooked along with other vegetables, the capsicum adds great flavour, slight spiciness and a lovely crunch to any dish. Here we have some amazingly tasty North Indian dry and gravy recipes to include this nutritious vegetable in your diet.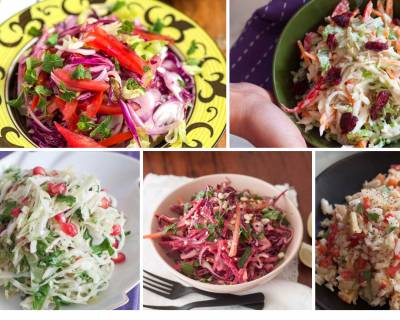 Refreshing & Inviting Cabbage Salad Meals For Lunch Or Dinner
Cabbage is a versatile vegetable which is great for salads. The crunch of cabbage adds texture and its slightly spicy zingy flavour is a star in most salads. Coleslaw is one of the most common cabbage salads that is made with our Continental meals. Most fast food joints or restaurant serves a good helping of coleslaw as a salad to fried foods and burgers. Cabbage is so versatile and goes well with any dressing and so to add more variety to your diet here are some delightful cabbage salad meals that you can try which will satisfy your taste buds.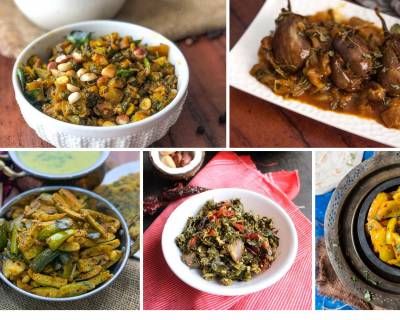 55 Delicious And Easy Indian Dry Sabzi Recipes With Superfood Jaggery
Jaggery or Gur, is a traditional sweetener used all over India in different traditional recipes. Not only in recipes, it is also used in medicines for its various benefits. This sweet super food is great ingredient to be included in your daily diet. Our elders used to eat a small piece of jaggery usually at the end of a meal and especially during winters as jaggery is loaded with antioxidants and minerals hence building stronger immunity.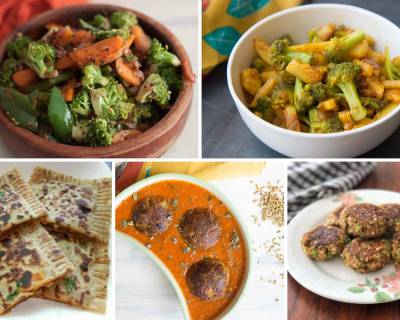 20 Delicious And Interesting Indian Broccoli Recipes That You Must Try
Broccoli, one of the most nutritious vegetables that is available in the market and is used widely in many households. Many of us avoid the humble broccoli especially kids and find it as a punishment to eat this super healthy vegetable. Here are some amazing Indian recipes to include this super food into your regular diet which will change the way you look at broccoli.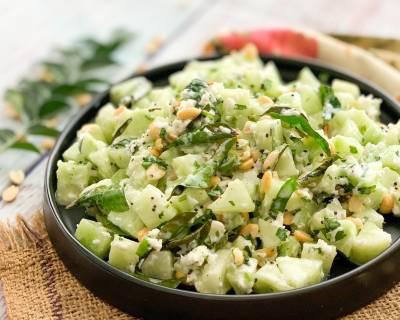 Khamang Kakdi - An Ayurvedic Salad For Your Everyday Meals
Ayurvedic Food, a traditional way of cooking and using the ingredients which are fresh and has many health benefits. It is a way of cooking recipes and guides for every dosha constitution - vata, pitta, and kapha. Therefore, we thought of making a simple Salad recipe which is Ayurvedic and has a lot of health benefits.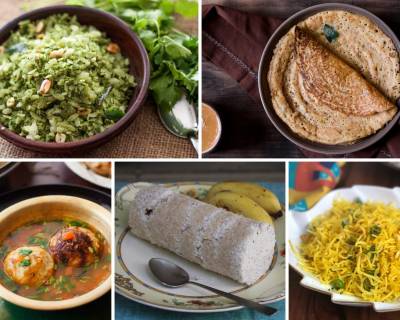 12 South Indian Breakfast Recipes Other Than Idli, Dosa, Uttapam And Vada
Breakfast, which means breaking the fast, is considered as the most important meal of the day. When it comes to breakfast, we have many options that we can make, some very easy that we usually chose for our weekdays and some which are a little complicated, we save up for our weekends, as we have more time to cook during those days.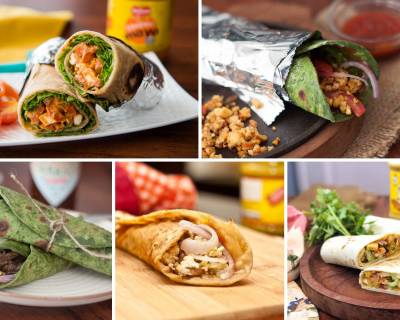 8 Paneer Roll Recipes Are Perfect for Weeknight Dinners
Rolls or Wraps, one of those dishes that are perfect for your Weeknight Dinners, Brunch or for your Tea Time Snacks. Wraps/Rolls is a delicious dish where a bread is stuffed with a filling made of Vegetables, Paneer, Chicken, Mutton and other fillings, rolled to perfection and served. They are also flavoured with different types of sauces and spices to give it extra taste and make them more delicious.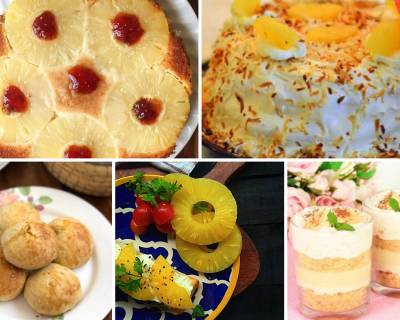 10 Lip Smacking Pineapple Desserts For a Refreshing Taste
Pineapple is mostly available all throughout the year. Pineapple is a tropical fruit which is both sweet and tangy and makes a great dessert. Adding it into cakes, muffins and pralines not only adds a crunch and texture but also a nice taste to them. Make pineapple desserts for your next kids party or a potluck and they will surely be a hit with your guests.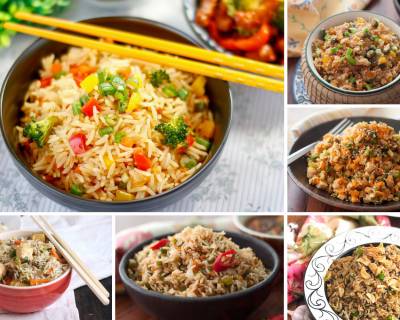 18 Lip Smacking Vegetarian Fried Rice Recipes For Dinner
To get a pleasant break from our Indian khana, its a great idea to try out these fried rice recipes in your kitchen, that can be stir fried and ready in a jiffy.For those unplanned days, when you can't think of what to make for your family, yet you'd like to make it interesting and nutritious for the kids, these fried rice recipes, that are pure vegetarian will come to your rescue.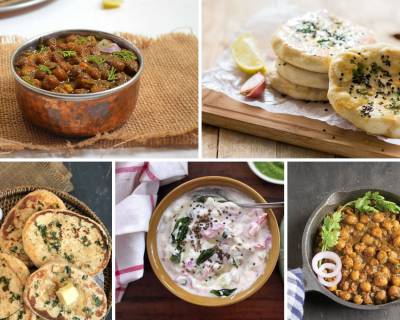 6 Chola, Kulcha & Raita Combinations For A Perfect Punjabi Meal
Whenever we talk about Punjabi food, the first dish that comes to our mind is Chola Kulcha. Chola is a spicy curry made of Kabuli Chana or Kala Chana, where Kulcha is a bread which is made of Maida or Whole Wheat Flour. Different parts of North Indian make these Chola Curries differently, while the Kulchas can be plain or can be stuffed with Potatoes, Paneer, Cauliflower, Green Peas etc.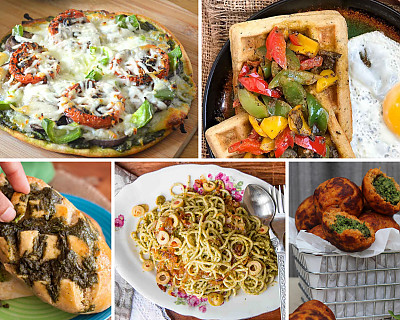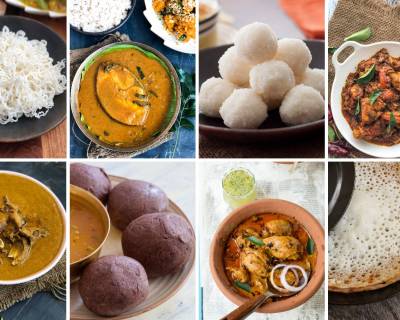 11 Lip Smacking Non Vegetarian Meal Ideas For Weekends
Come weekends and we like to eat meals that different from our everyday dal roti meals. While the North Indians love to eat their chole bhature, or puri halwas the South Indians love their idlis and dosas. While the vegetarians are loving the vegetables, the non vegetarians can't help drool over the mutton curry, or even the fish curry.