This week enjoy a south Indian Style Breakfast meal which is authentically originated from Karnataka. It is one dish which is very popularly available in most of the Darshini's . Darshini's are generally small eatery places which cater to class of people. These places provide the basic dishes mainly that are popular in the region of Karnataka. Breakfast being the important meal of the day. It is the first dish that kick starts your day with a happy start which is why it is important to plan what you eat.
In today's meal plate we have just made one pot Breakfast meal which will fill you up until your next meal for the day. You can add in extra accompaniments to your meal to make it rich and nutritious.The additional accompaniments can be changed based on your choice. Adding every bit of element like proteins, vitamins, carbs to your diet is very important.
You can also finish it off with a simple Pineapple Kesari Bhath to just the end the breakfast with a sweet note.
The Accompaniments that we have paired for this breakfast meal plate are :
Apricots ( Rich in Vitamin A)
Sprouts ( Rich in Fiber)
Tea
1. Karnataka Style Bonda Soup Recipe ( Urad dal Fritters in Spicy Dal Soup Recipe)
A favourite dish among all the kannadigas and especially in Mysore. The dish consists of crispy urad dal fritter dipped in a hot thin based dal soup.
If you are looking form more Karnataka Recipes here are some: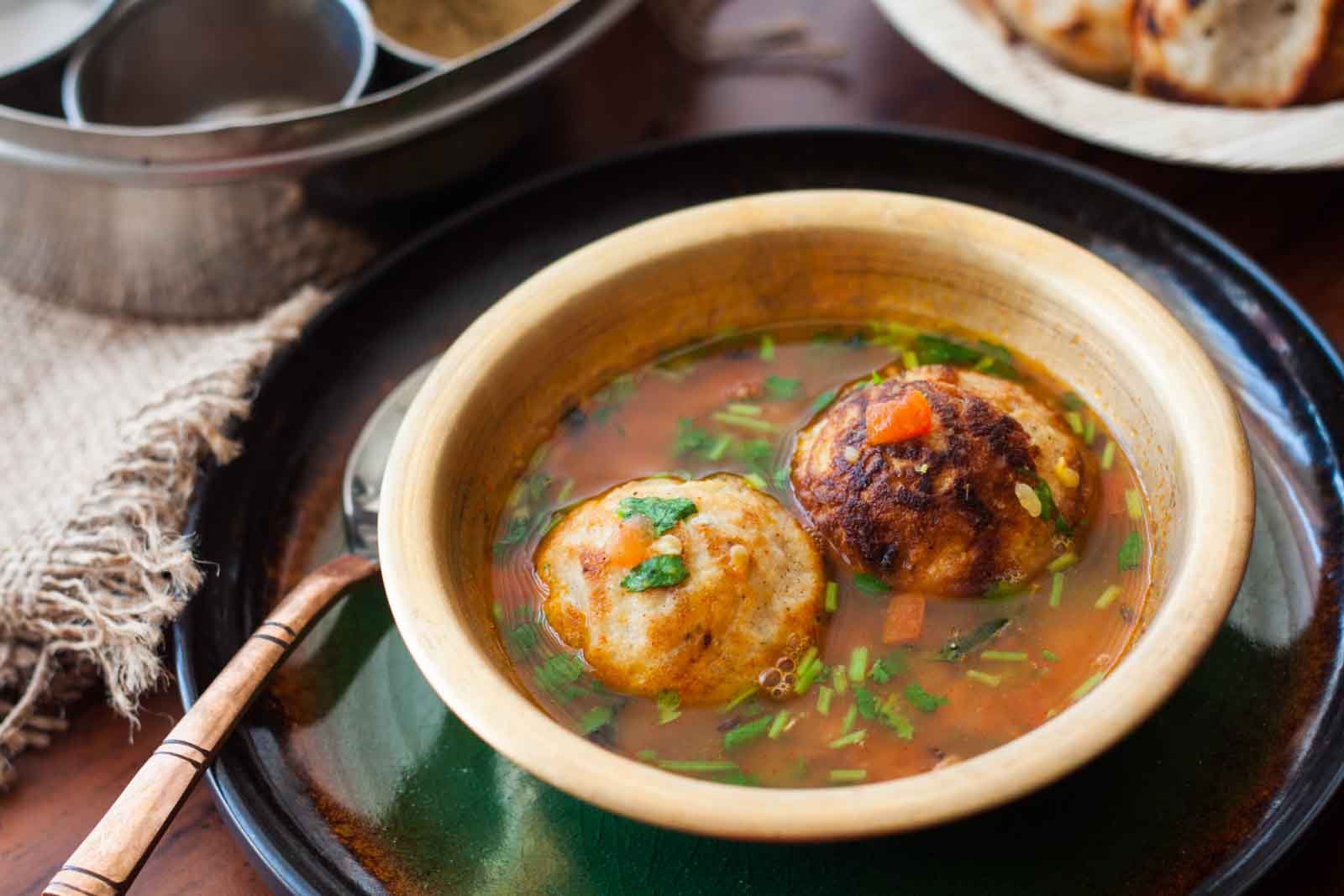 One of the most common, traditional dishes in Karnataka. It is a sweet semolina pudding usually flavoured with pineapple chunks and is a best dish to be had for breakfast as a finisher.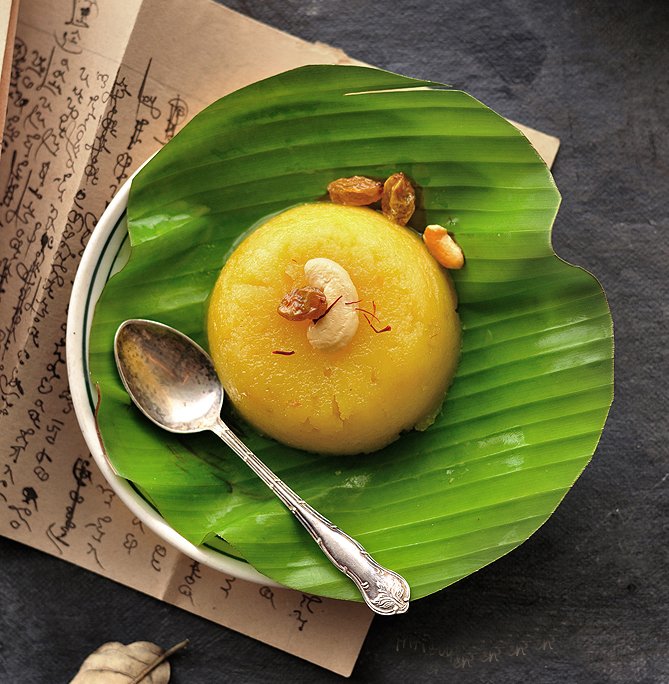 3. Ginger Lemon Black Tea Recipe
A simple beverage that can be very addictive. Since it is healthy and made with lemons, with no milk added at all, we can safely say that it is a healthy addiction that can be paired for your breakfast meals.