Literally translating to "Festival of Breaking The Fast," Eid al-Fitr marks the end of Ramadan (Ramzan), the month-long period of fasting, as observed by people of Islamic faith. It is a single day during the holy month when Muslims are not permitted to fast. It falls on the first first day of the month of Shawwal, following the period of fasting from sunrise to sunset across 29-30 days.
As is usually the case with most religious celebrations, food is central to the occasion. Families induge in elaborate preparations for the feast, friends and family exchange sweets and good food, sweets are prepared at home and a general spirit of love and revelry is enjoyed by all. On the day of the feast, the family gathers for a meal, usually prepared to include a huge spread of a variety of dishes. Meat and sweets usually feature high, but the focus is on cooking a meal that can be shared with near and dear ones. On the occasion of Eid, here's a collection of some best picks from Archana's Kitchen, fit to grace your feast of the day.
Drinks:
Fresh pineapples blended with coconut milk, this virgin-version of the popular cocktail will make a tasty beginning to your meal.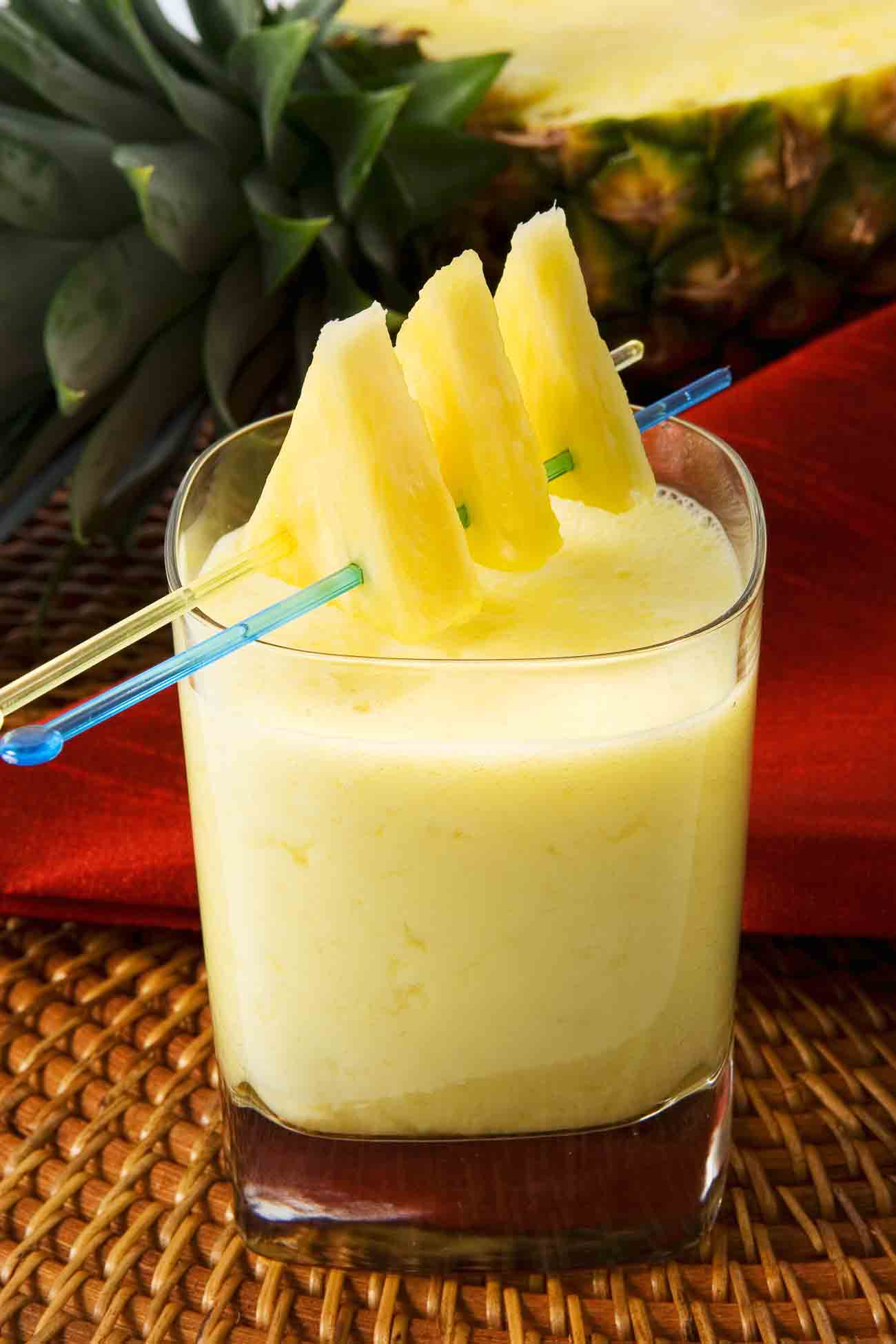 Starters And Snacks:
Packed with proteins from chickpeas, and spiced with fennel and and chaal masala, these Vegetarian Shammi Kebabs are easy to make ahead and keep ready-to-fry as soon as your guests arrive.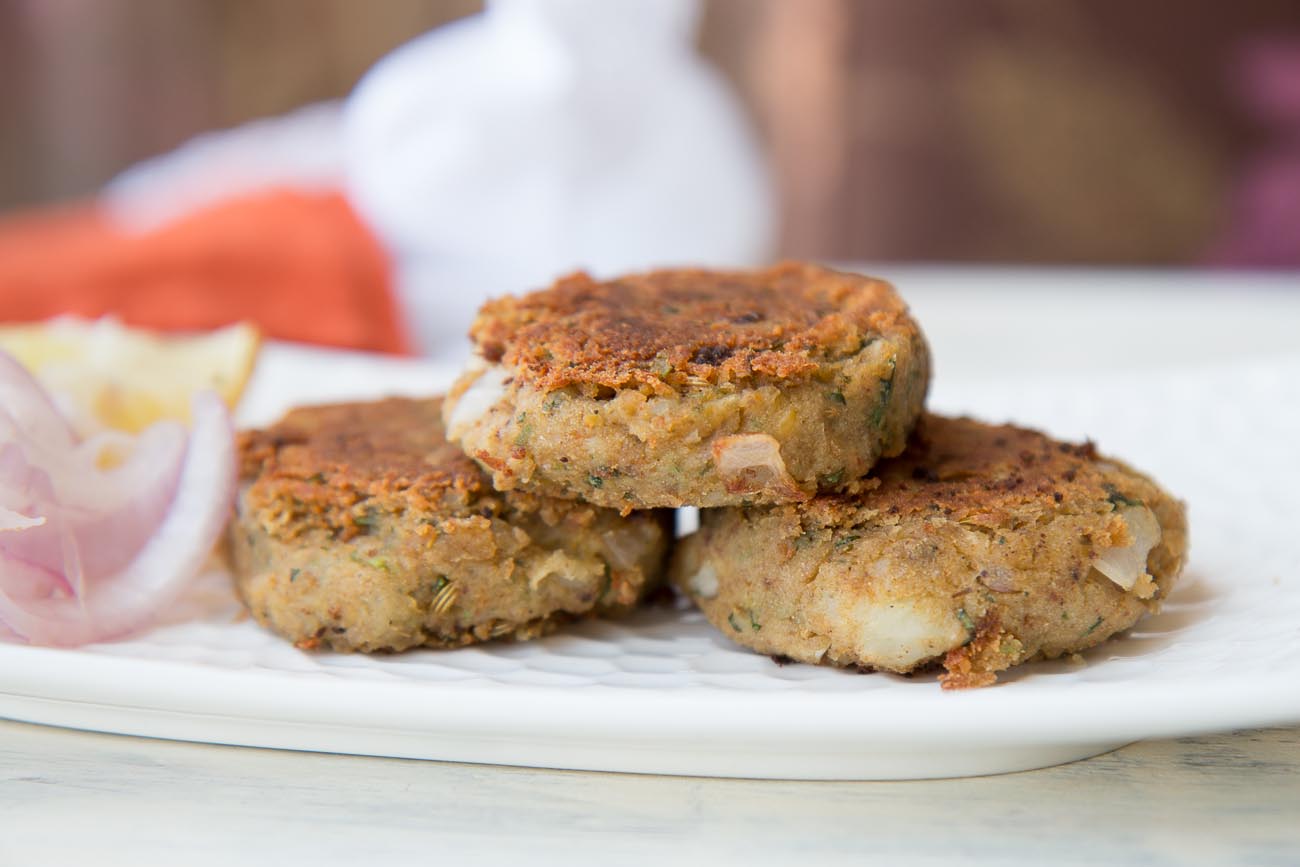 This crisp starter is a made by adding any leafy greens you have on hand to your favourite vada recipe. Serve hot, with fresh pudina chutney.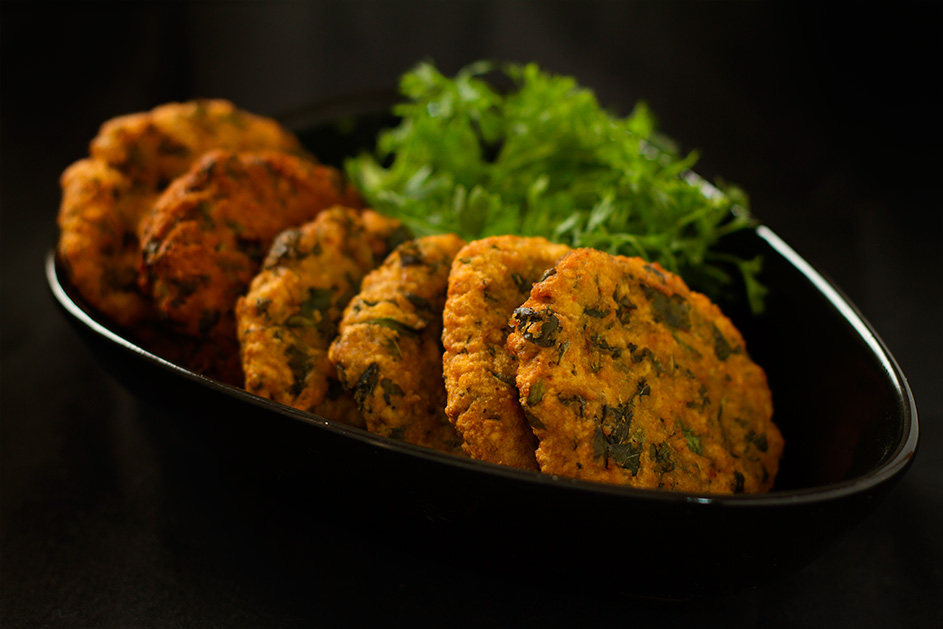 You'll never believe how easy it is to make this delicious street food right in your kitchen. Wow your guests with this one!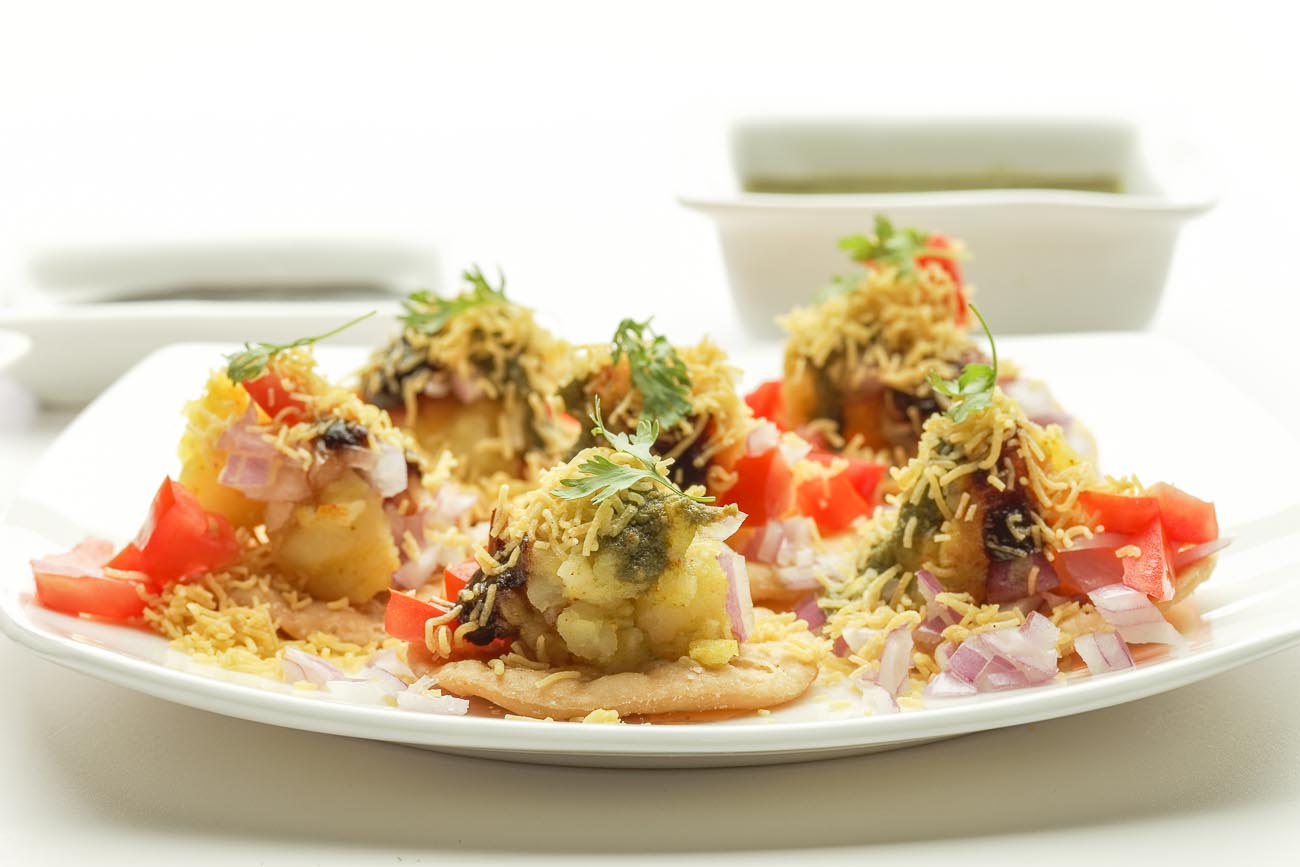 Another popular favourite, Dahi Vada combines the goodness of fried dumplings dunked in cool whipped yogurt, seasoned with sweet and spicy chutneys.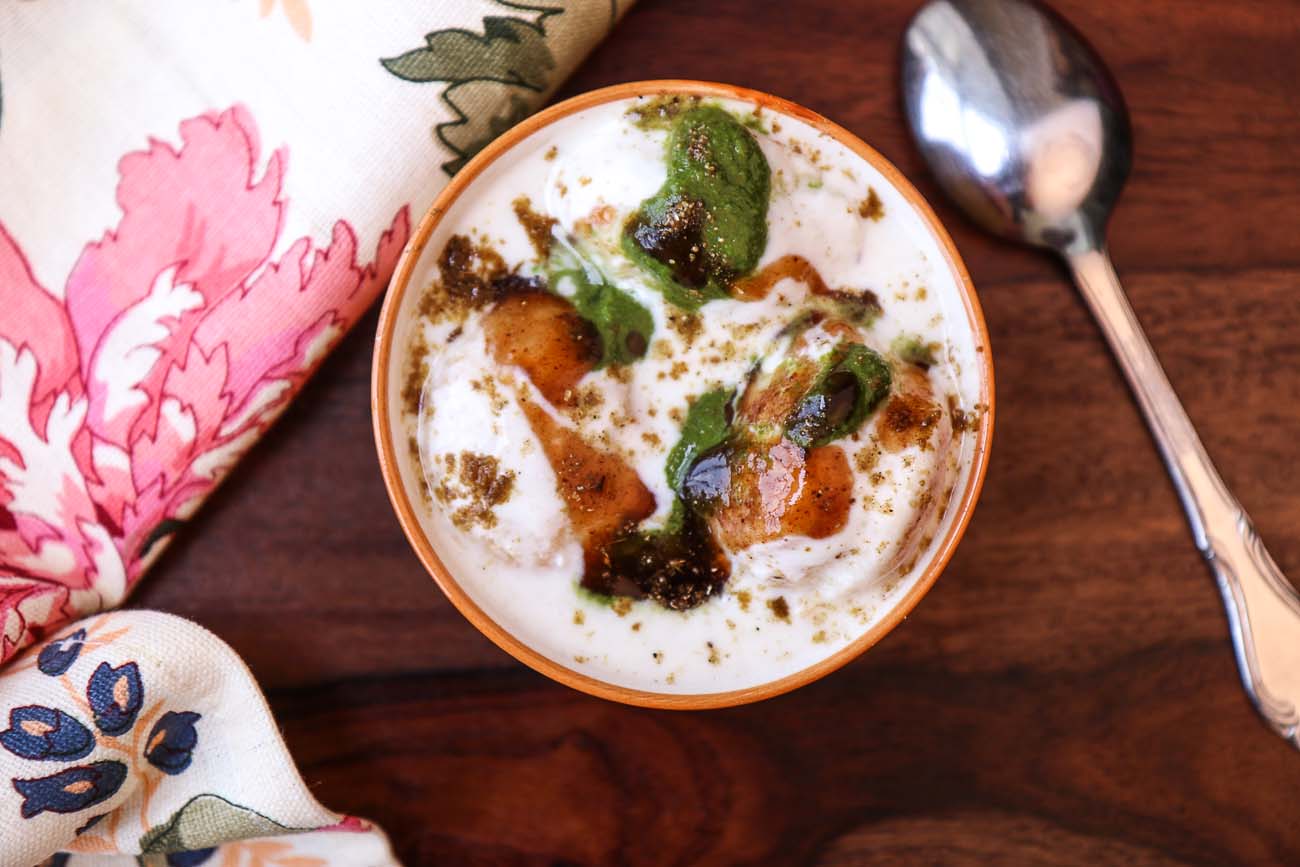 Main Course:
One of India's most loved and popular styles of biryani, this recipe brings together the hearty mix of long-grained Basmati rice and select vegetables with a medley of classic Hyderabadi spices. Best served with Mirchi Ka Salan, Bagara Baingan and Palak Raita.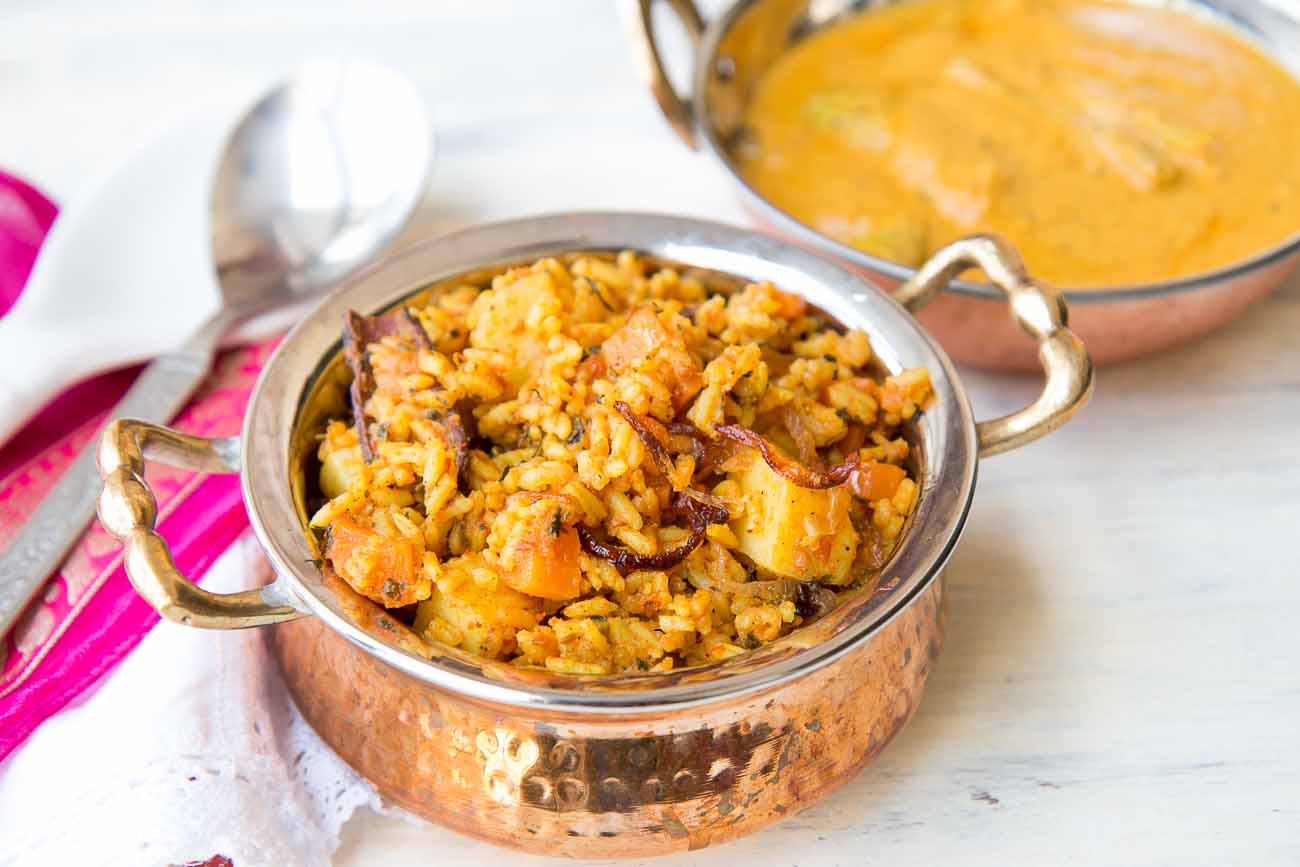 Another traditional Hyderabadi recipe, this hot, tangy and spicy gravy brings together the unusual combination of chillies soaked in a peanut gravy!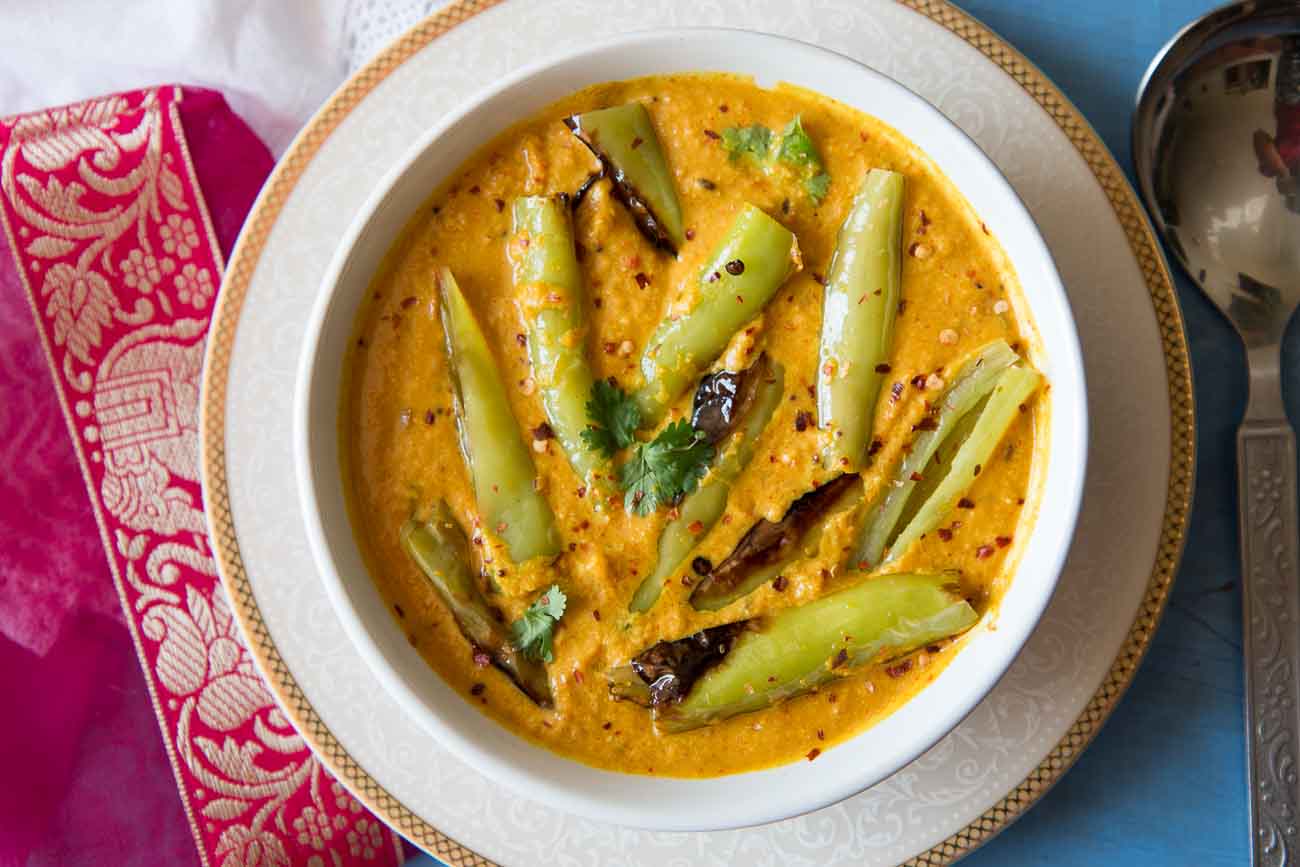 Another Hyderabadi favourite popular on the occasion of Eid, and served along with Hyderabadi Biryani, Bagara Baingan is enriched by the smoky flavour of roasted eggplants, in a tangy sauce of peanuts and sesame seeds.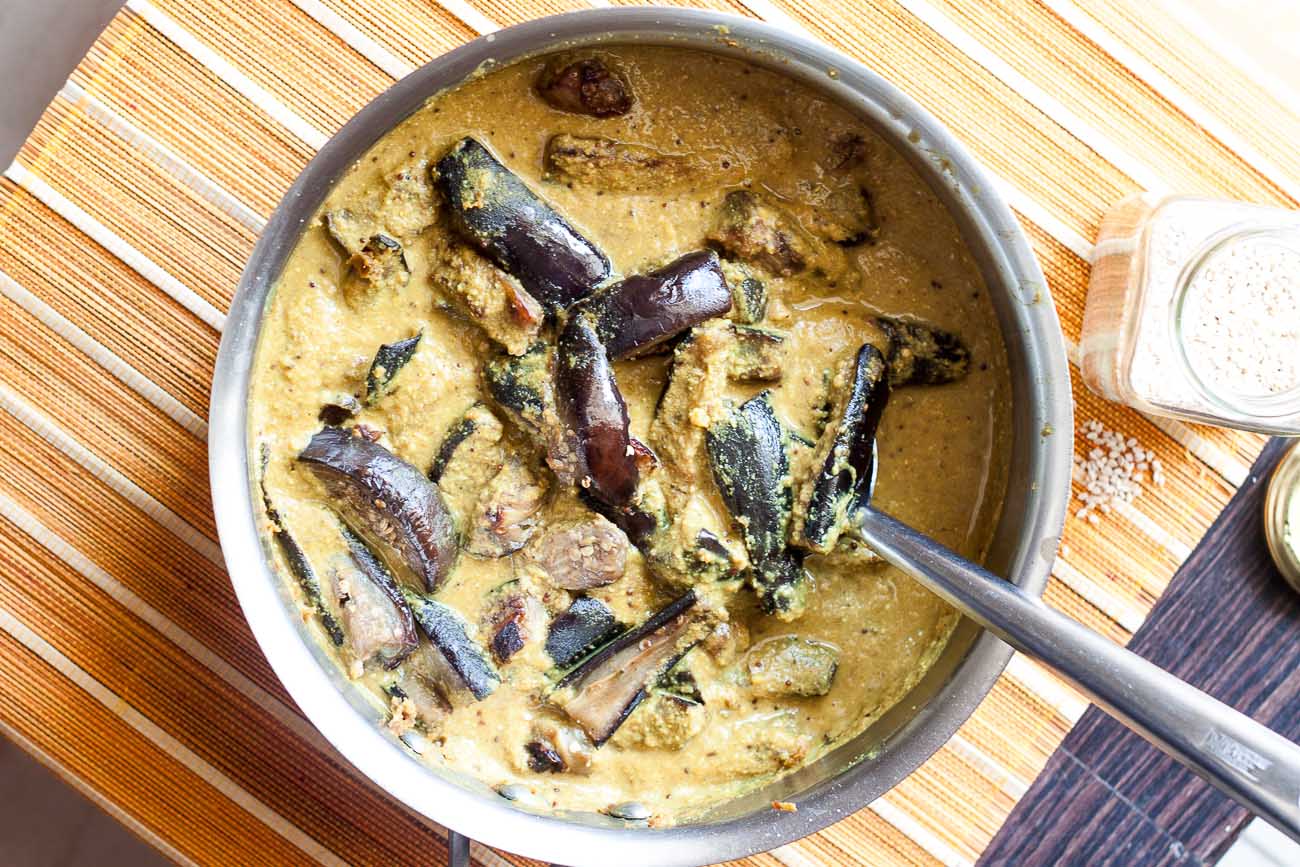 What's a feast without a delicious curry? Whip this Easy Egg Curry up in less than 30 minutes. It makes a perfect accompaniment to be served with biryani, rice or phulkas too.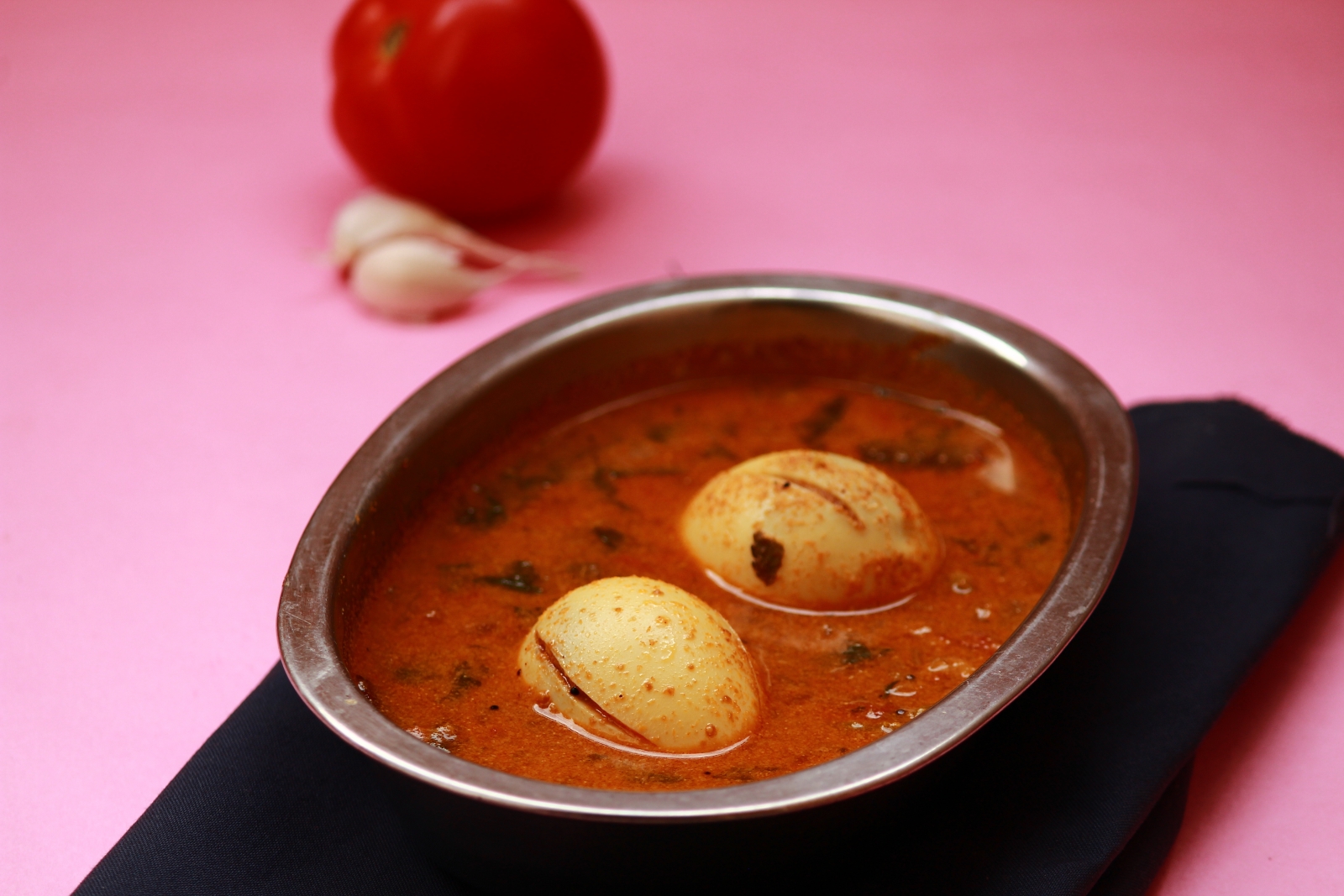 There's nothing like a cooling raita ease the spiciness of every morsel in an Indian feast, and this Palak Raita is a perfect accompaniment.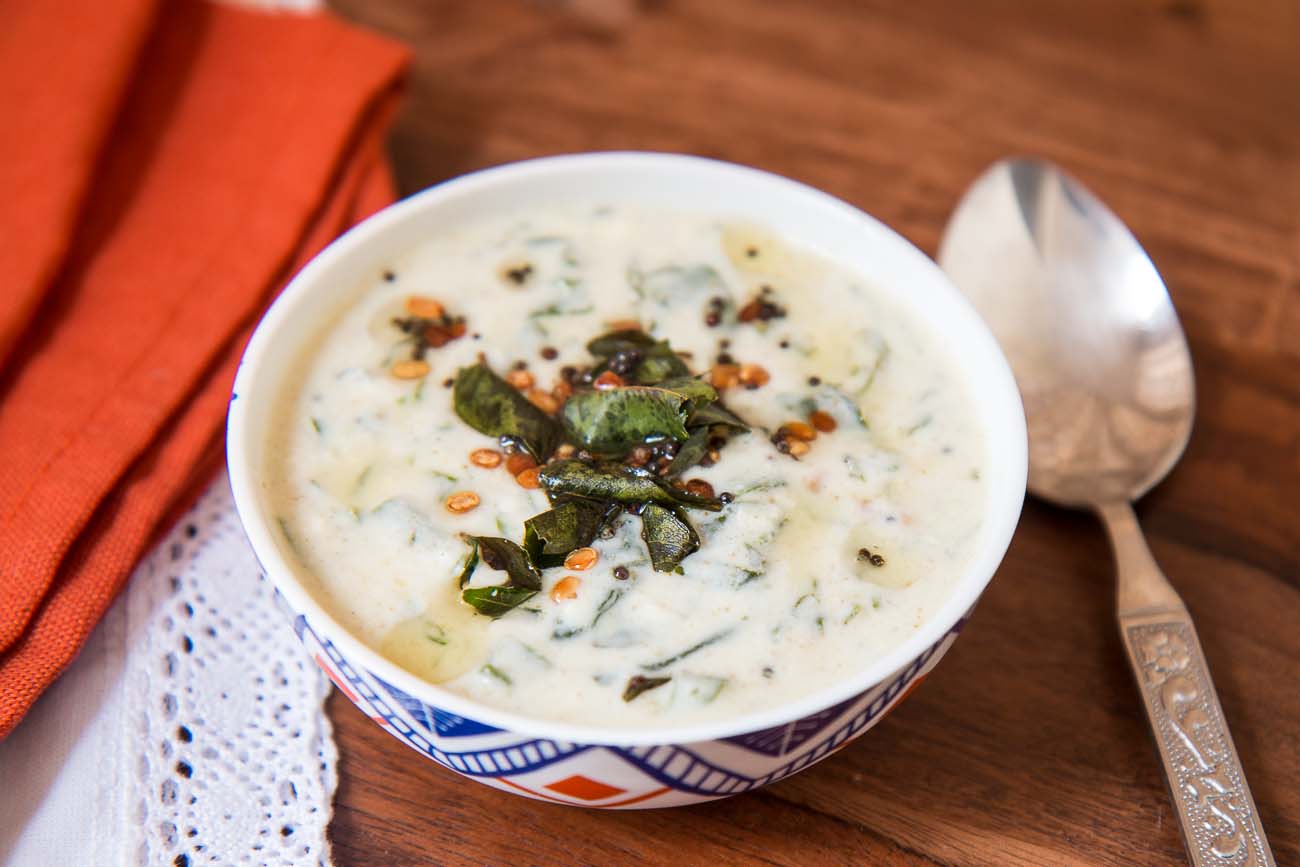 End it all with a big serving of Masala Chaas to wash down the meal and ease digestion.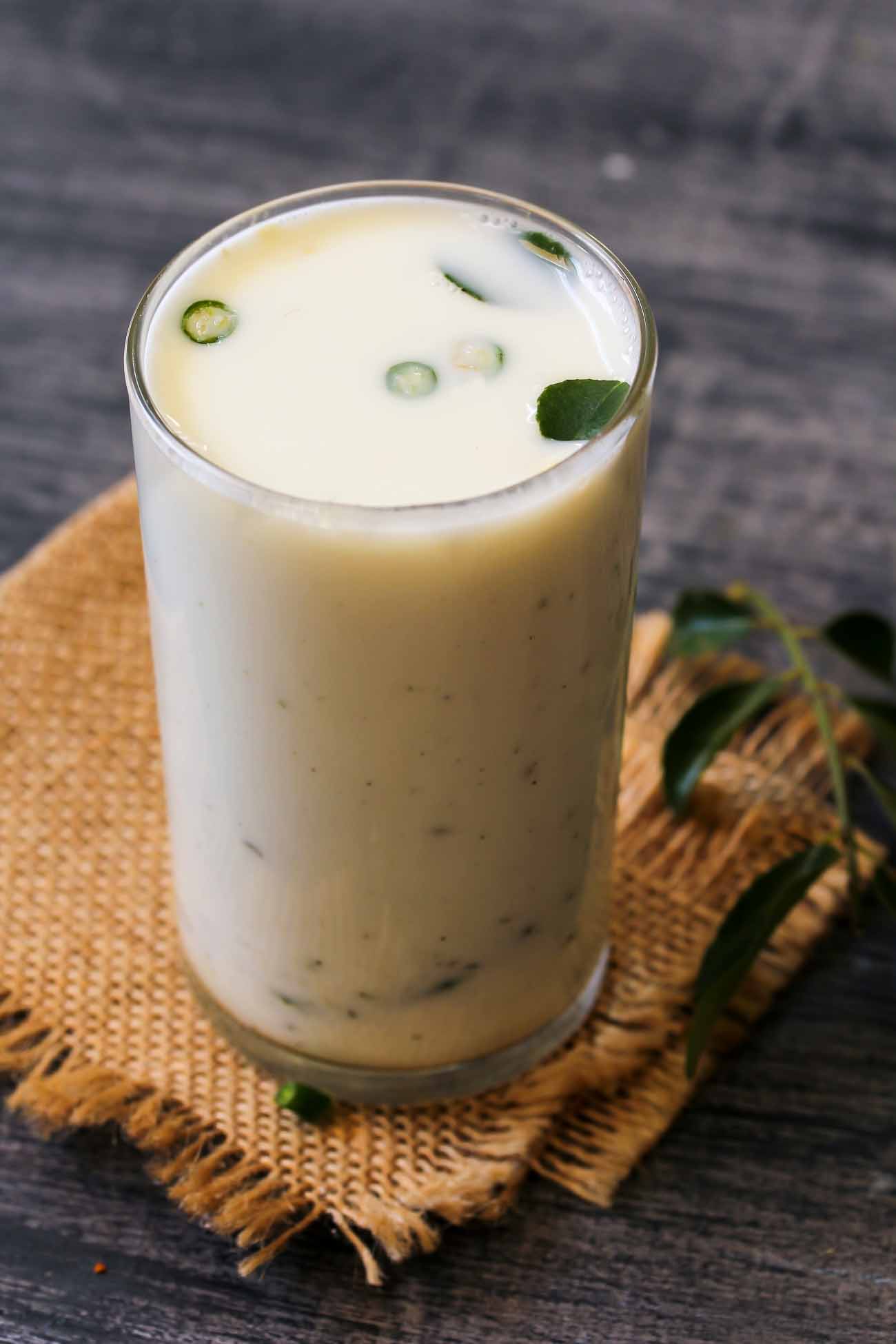 Dessert:
A traditional Hyderabadi dessert, your Eid feast would be incomplete without this one. Made with deep fried bread, soeaked in sweetened milk and cream, it is indulgence of the best kind.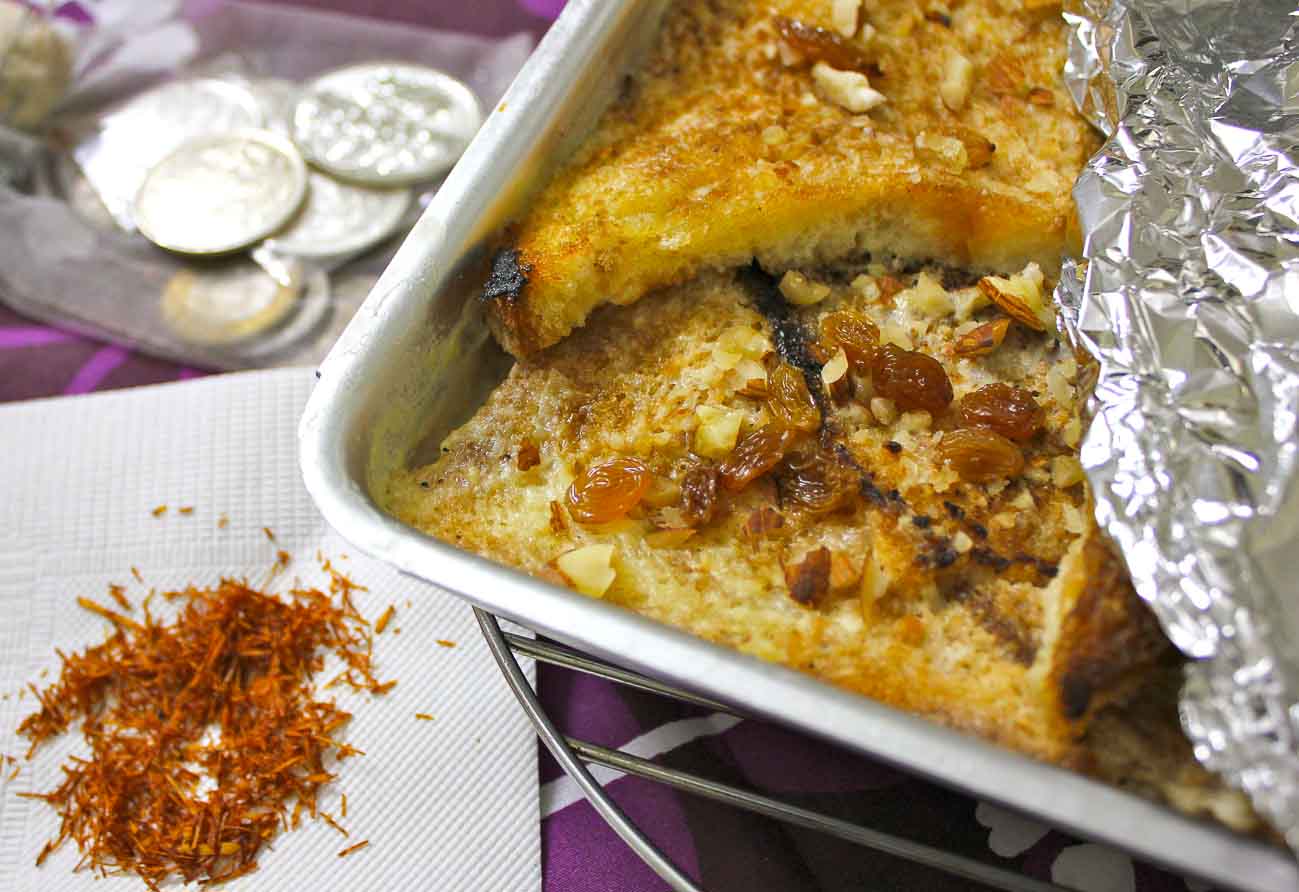 Made using Eid favourites, Sheer (seviyan) and Khurma (dates), the addition of dry fruits and reduced milk makes this dessert a rich addition to any meal.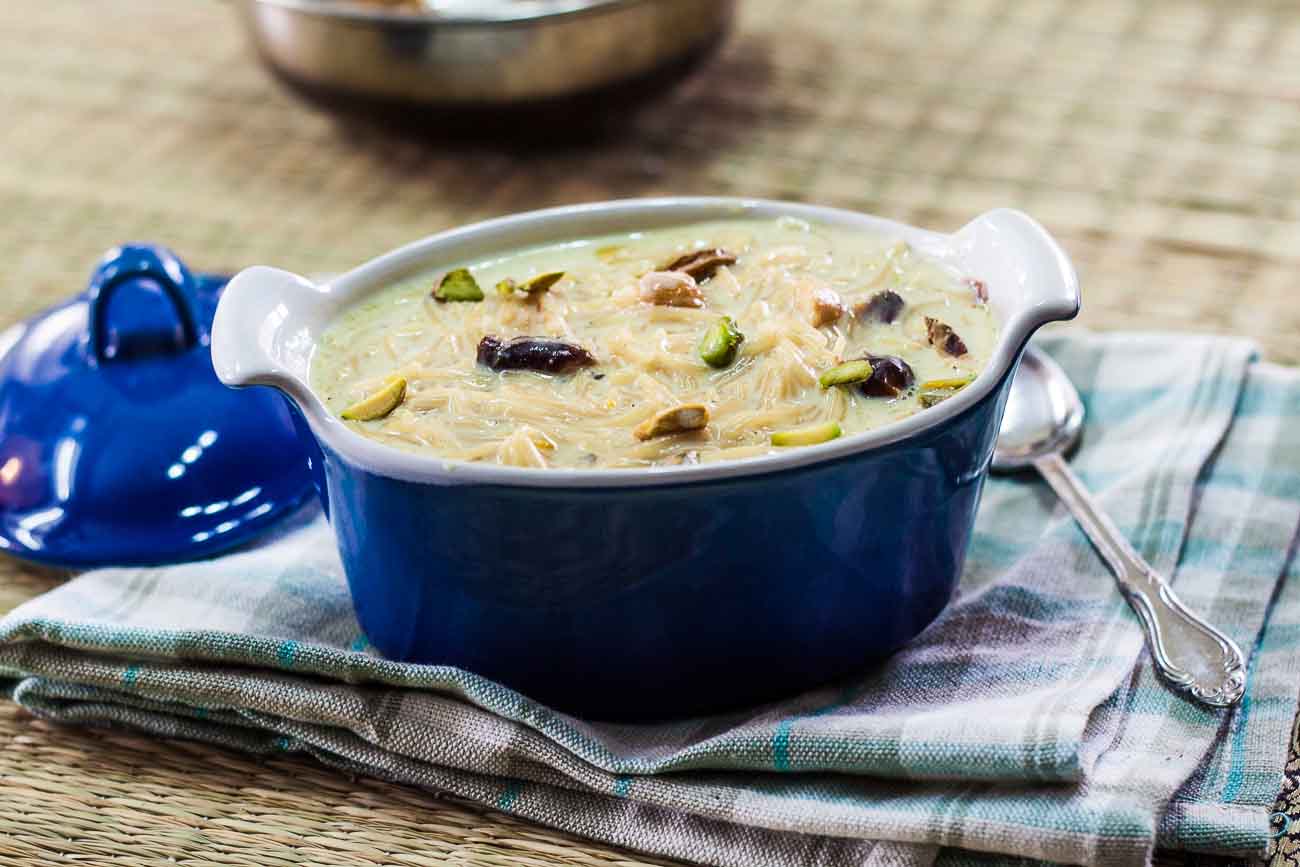 This rich pudding is made from a nutty mixture of dry fruit an reduced milk, delicious when had by itself or served with other popular Indian sweets like jalebis and rasgullas.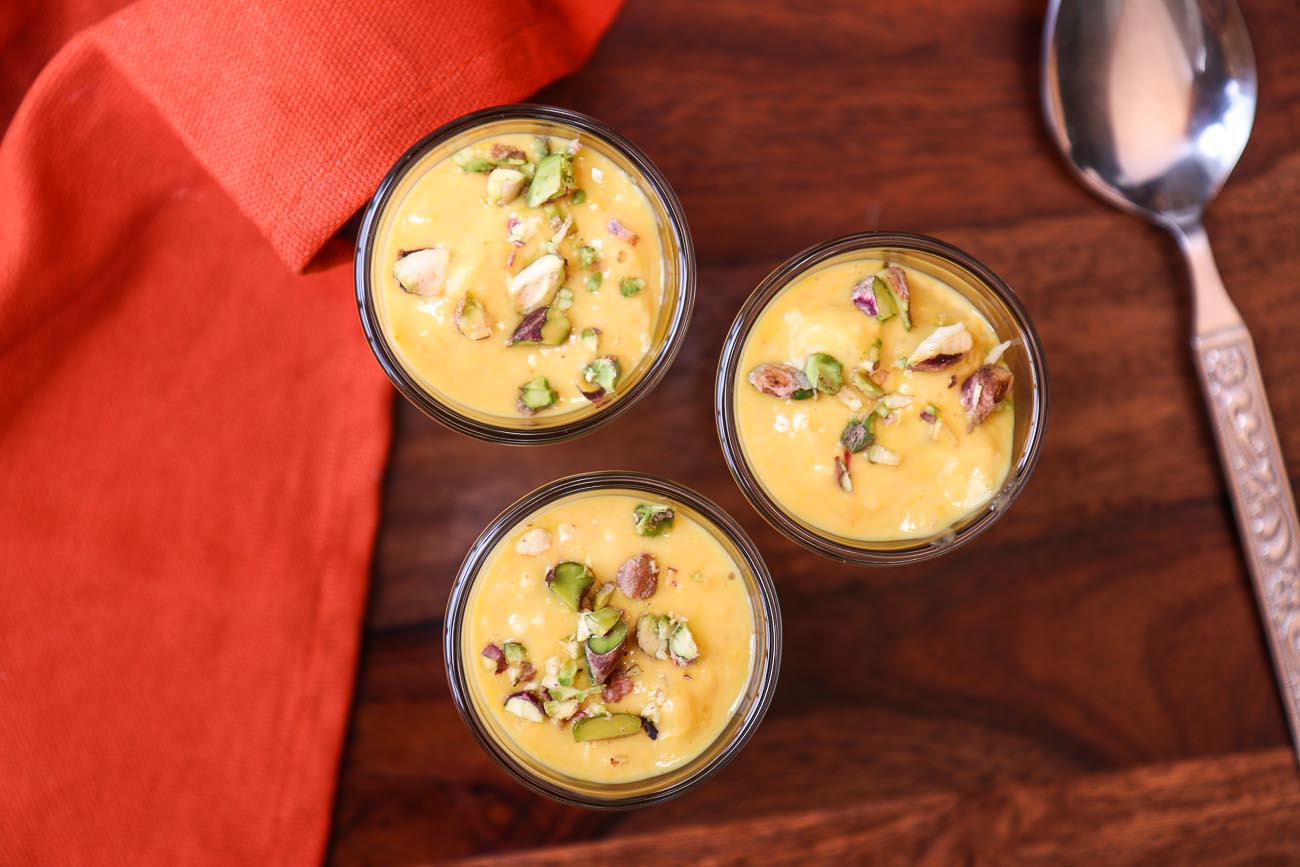 Traditionally made by frying Indian-style pancakes in oil and sweetening them with sugar syrup, saffron and cardamom, this recipe makes an interesting and somewhat healthy twist to the original, by adding ragi to the flour