Bhaji Vada Recipe (Lentil And Vegetable Fritters)
Snack recipe that leaves you craving for more

Swati Sani
On

Friday, 03 July 2015 00:35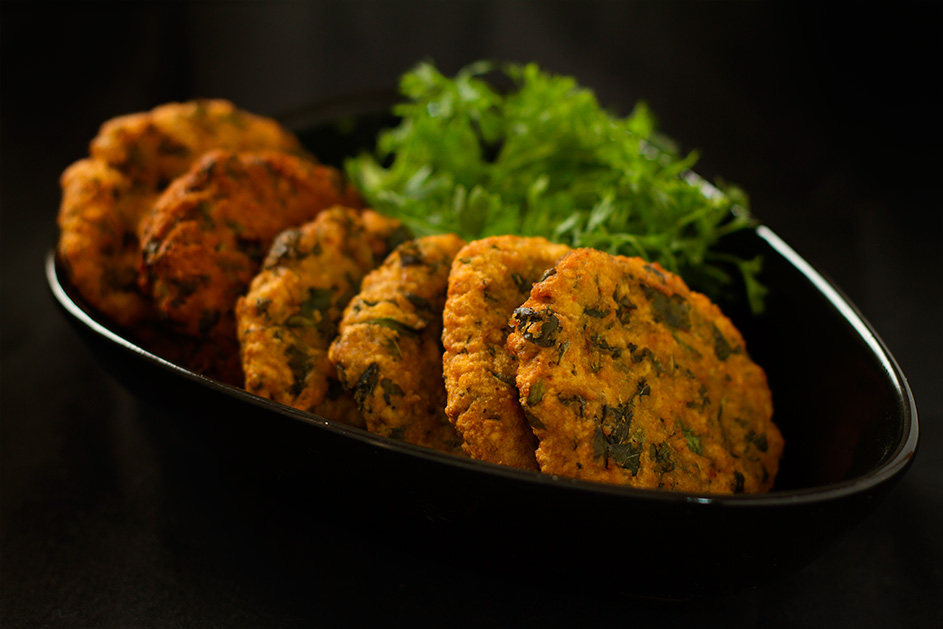 Bhaji Vada or lentil and vegetable fritters is a popular snack in the Northern part of India. Bhaji Vada fritter recipe is prepared using chana dal and amaranth greens and makes a perfect snack for the monsoon season. If amaranth greens are not easily available during the season then you could use any other green leafy vegetable like spinach, fenugreek or beetroot leaves. Serve Bhaji Vada with the Dhaniya Pudina Chutney and a hot cup of Masala Chai on a rainy afternoon or evening time.
Did you know: Amaranth is rich minerals, such as calcium, iron, phosphorous, and carotenoids, than most vegetables. The high fiber in the Amaranth grains and the leaves, help in slow digestion and slow release of sugars and energy making it a diabetic friendly food. Know more
Here are few more recipes that you could also try for evenings
Ingredients
Green Amaranth Leaves

, 2 bunches, chopped
1 cup

Chana dal (Bengal Gram Dal)

1 inch

Ginger

, grated
2

Green Chillies

, finely chopped
1/4 teaspoon

Asafoetida (hing)

1/2 teaspoon

Red chilli powder

1/2 teaspoon

Turmeric powder (Haldi)

Salt

, to taste

Cooking oil

, for deep frying the fritters
How to make Bhaji Vada Recipe (Lentil And Vegetable Fritters)
To prepare the Bhaji Vada, first clean, rinse and soak the chana dal in water for about 30 minutes.

Drain the soaked chana dal in a colander and let it sit in the colander till all the excess water is drained.

In the food mixer grind chana dal into a thick paste of coarse consistency. Transfer the chana dal paste to a large mixing bowl.

Add the chopped amaranth leaves along with grated ginger, turmeric powder, red chili powder, green chili and salt. Combine well and check the taste to adjust the salt and spices.

Heat oil in a deep frying pan over medium heat. While the oil is heating shape the Bhaji Vada mixture into flat and round balls using your palm.

Gently place the fritter into the hot oil and deep fry from till crisp and golden from both the sides. Place the fried vadas in a plate lined with paper towel. Similarly fry the remaining Bhaji Vadas.

Serve Bhaji Vada with the Dhaniya Pudina Chutney and a hot cup of Masala Chai on a rainy afternoon or evening time.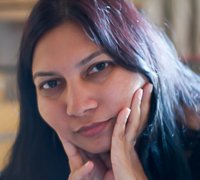 I am Swati Sani who loves cooking and blog my recipes at http://swatisani.net/. After long hours at work, I find cooking incredibly therapeutic. After all, there is nothing more relaxing than cooking up a meal to soothe the body, mind and Soul. I hope you enjoy making my recipes as much as I enjoy posting them.