Summer is slowly approaching and Ice creams, being everyone's favourite, is usually prepared at home during this season to beat the scorching heat. There are many types of Ice-creams that you can make but we have one which is loved by almost everyone Kulfi, which is a traditional Indian ice cream. It is a popular frozen dairy dessert from India and is very similar to western ice cream. The only difference is that, it is not whipped therefore it results in a solid, dense, but rich, luscious creamy indian dessert. Slowly and steadily, it is also becoming popular in other countries like Sri Lanka, Bangladesh, Nepal, Burma and Middle East.
Due to its growing popularity, it is also served in restaurants as a dessert option. In big cities like Mumbai, Kolkata, Delhi, you will find Kulfi shops where they served more that 50 types of kulfis. But you can always make them at home! While you can flavour it with your favourite spices and nuts like Thandai Kulfi, Kesar Pista Kulfi, you can also make kulfis using your favourite fruit like Sitaphal Kulfi, Orange Kulfi, Chickoo Kulfi and many more.
So what are you waiting for? Try these Kulfis at home and let us know how it came out for you.
Thandai Kulfi is a delicious recipe that is similar to the Kesar Pista Kulfi with a slight twist. If you make thandai at home and have some masala left, you can try to make this Kulfi. Best for holi, your guests will enjoy this one.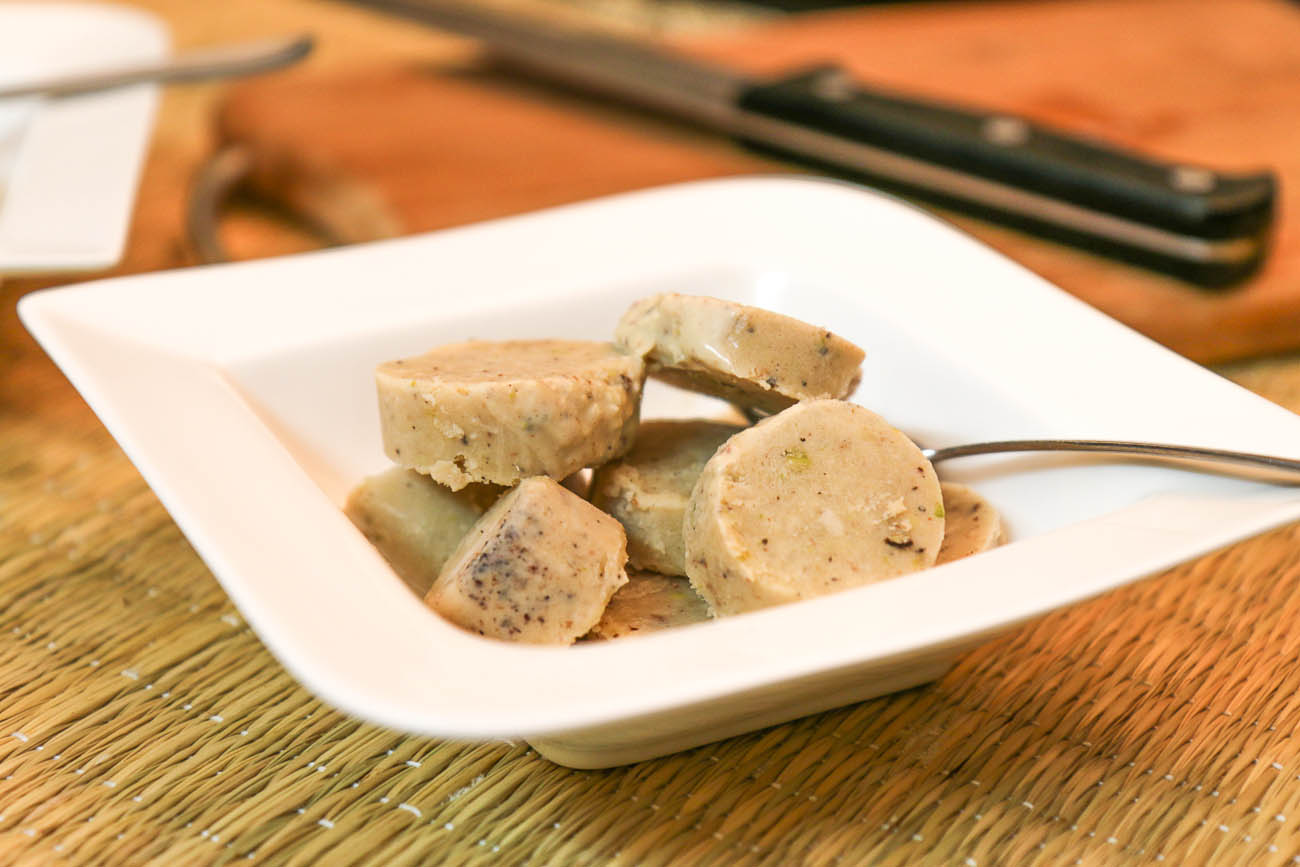 Badam Elaichi Kulfi is the best choice to beat the summer heat as it is super easy to make. The addition of using condensed milk to make the kulfi, makes it rich creamy and quick to make as well. There is no churning and stirring milk for long hours to make this kulfi. It takes all of 10 to 15 minutes to put this kulfi together. This Kulfi is packed with the flavors from badam, elaichi and the creaminess of condensed milk.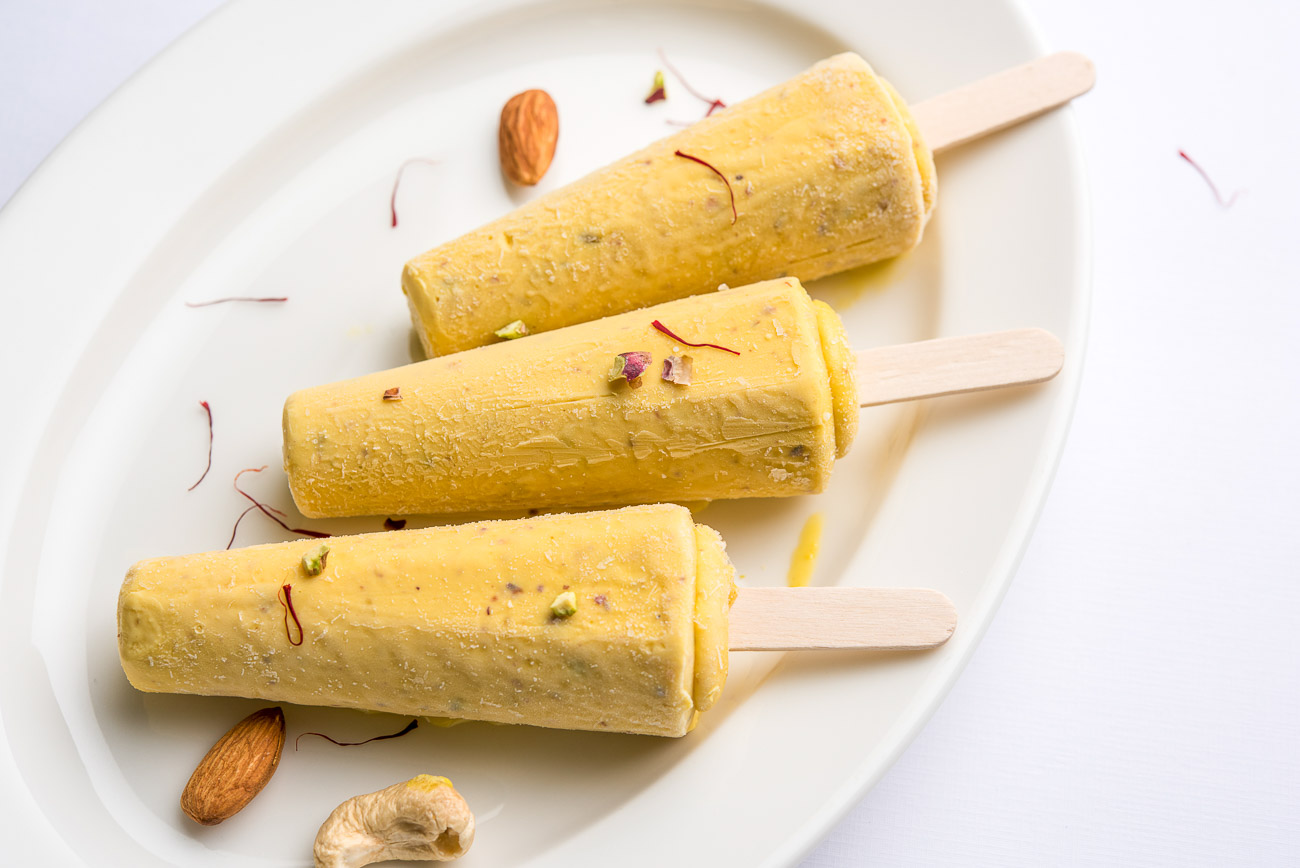 Masala Chai Kulfi Recipe is a delicious kulfi recipe made out of ever loved masala chai (spiced tea). The masala chai gets a summer makeover with the delicious kulfi. Masala chai is always enjoyed during a cold morning or on a rainy day; this kulfi recipe is a twist to the masala chai can be enjoyed on a sunny day or for the festival of Holi. Masala Chai Kulfi can be served with biscuit crumbles, bourbon chocolate syrup and some dry rose petals on top, to enhance the flavours of Masala Chai Kulfi as your mind blowing Indian Party Dessert.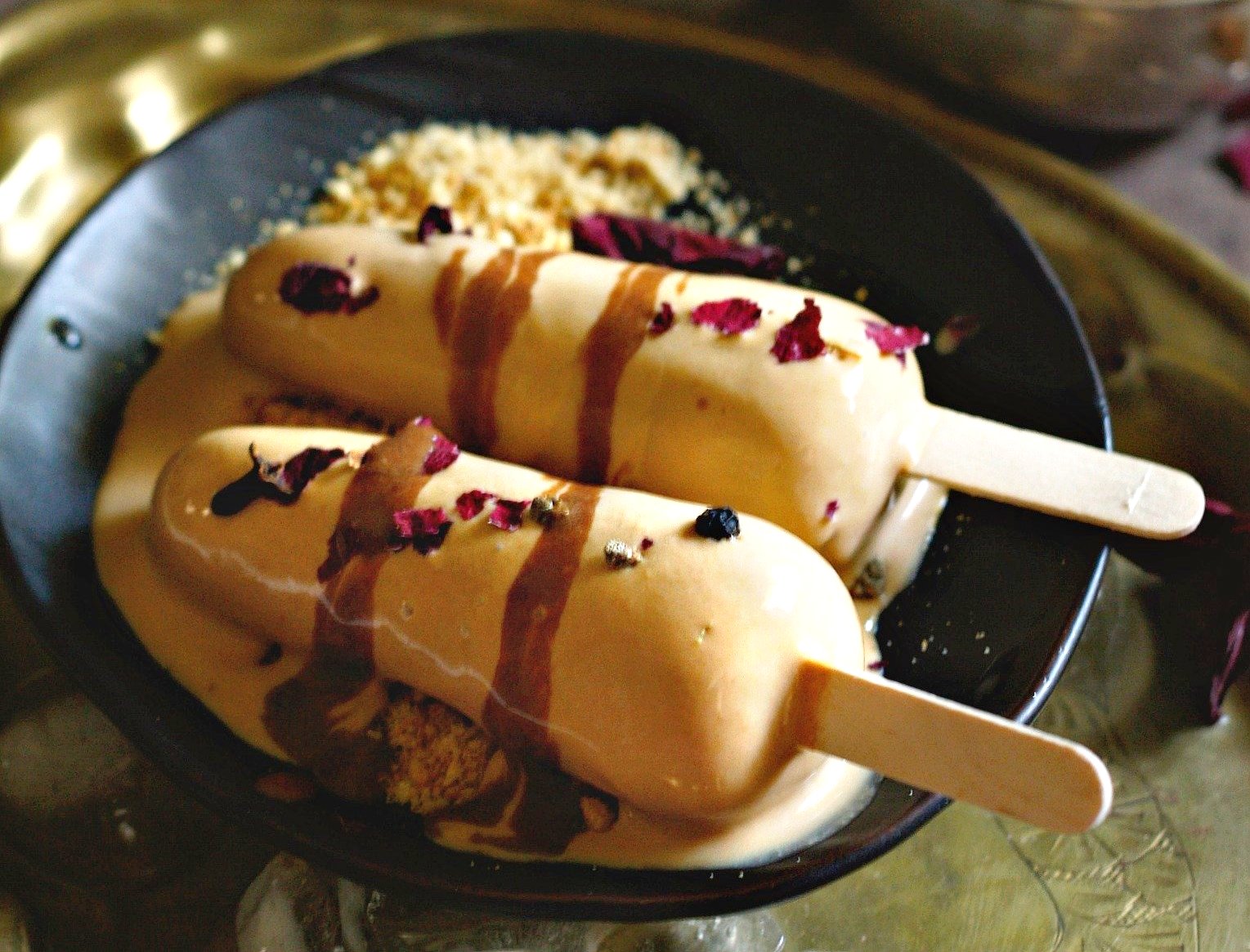 Kesar Pista Kulfi Recipe is one of the most delicious frozen Indian desserts that can be had anytime of the year. It is very similar to western ice cream but since kulfi is not whipped it results in a solid, dense, but rich, luscious creamy indian dessert. These Kulfis are set in the earthen pots and sealed to be frozen. The earthen pots lend a special flavor to the kulfi which makes them deep and earthy.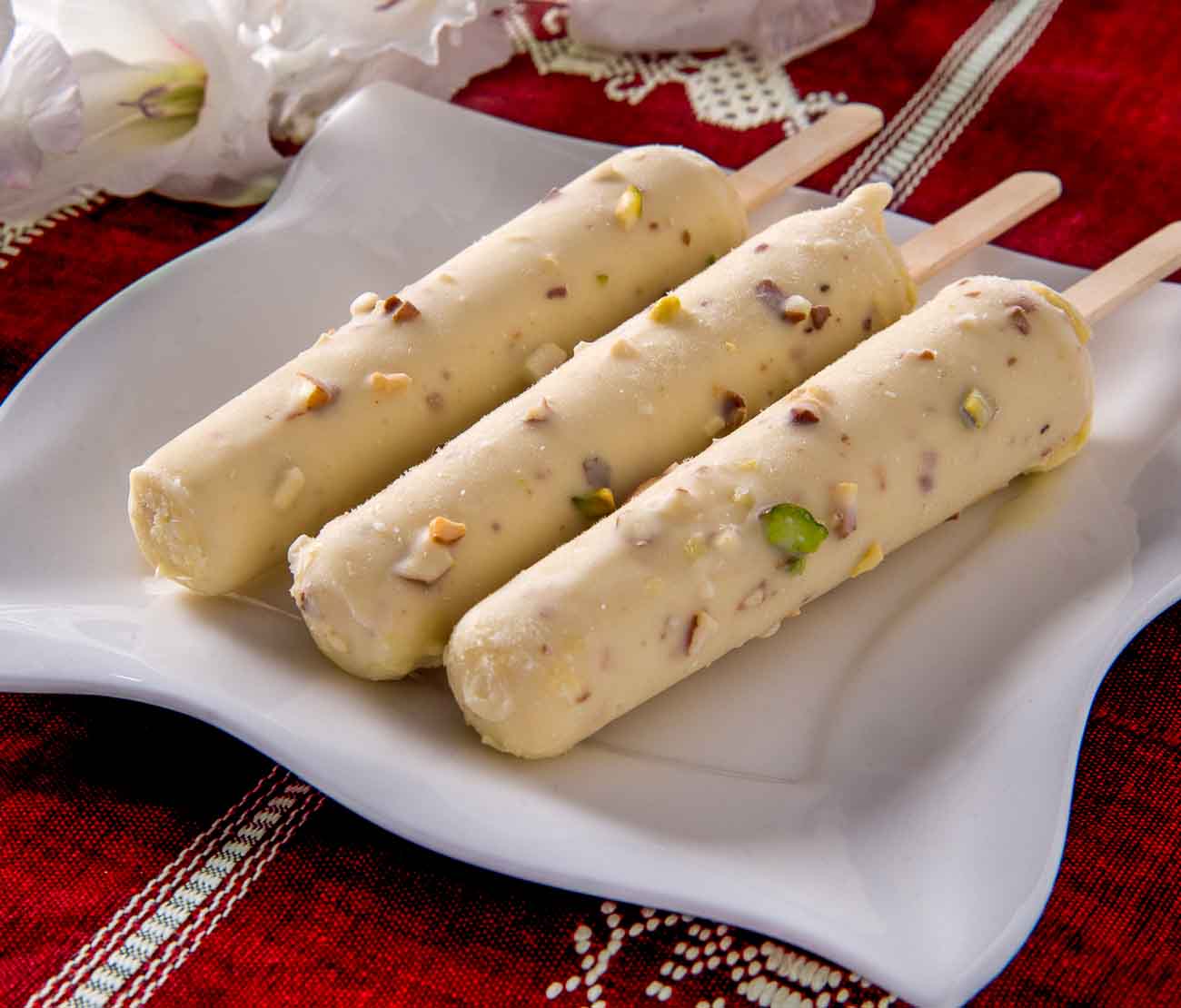 Cream Cheese Mango Kulfi is a chilled mango recipe with cream cheese and whipped cream. Mango is the national fruit of India and the addition of the creamy mango along with cream cheese makes this kulfi stand out from the crowd. The Cream Cheese Mango Kulfi makes a nice dessert option for a holi party even a great indian dessert for parties during summer.
Gulkand Kulfi Recipe is makes a great twist to the classic Kulfi recipe where milk is thickened and nuts are added to it and set in kulfi moulds. In this recipe, we have added a twist to the traditional kulfi by adding Gulkand to make it more refreshing and inviting.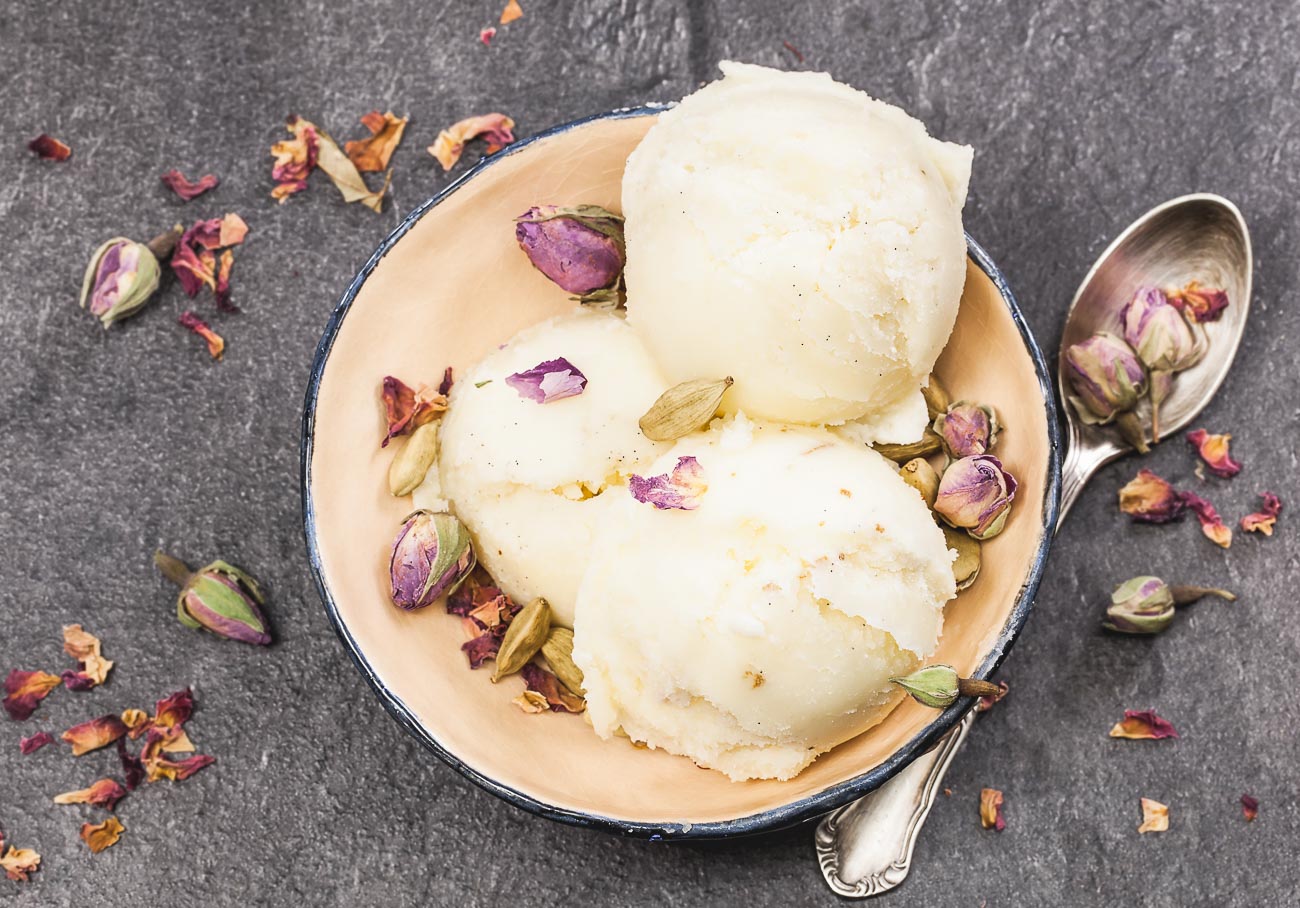 The Orange Kulfi Recipe is delicious twist to traditional kulfi which is packed with flavors from the Orange rind and set in the orange shells to be frozen. The refreshing flavors from the orange is absolutely delicious and makes a comforting indian dessert for parties after a heavy meal.