Thandai Kulfi Recipe - Holi Recipe
Make this lip smacking Thandai Kulfi for the festival of Holi which is a and packed with the flavors of the Thandai Masala, making it a perfect indian dessert.

Archana Doshi
On

Thursday, 25 September 2014 05:30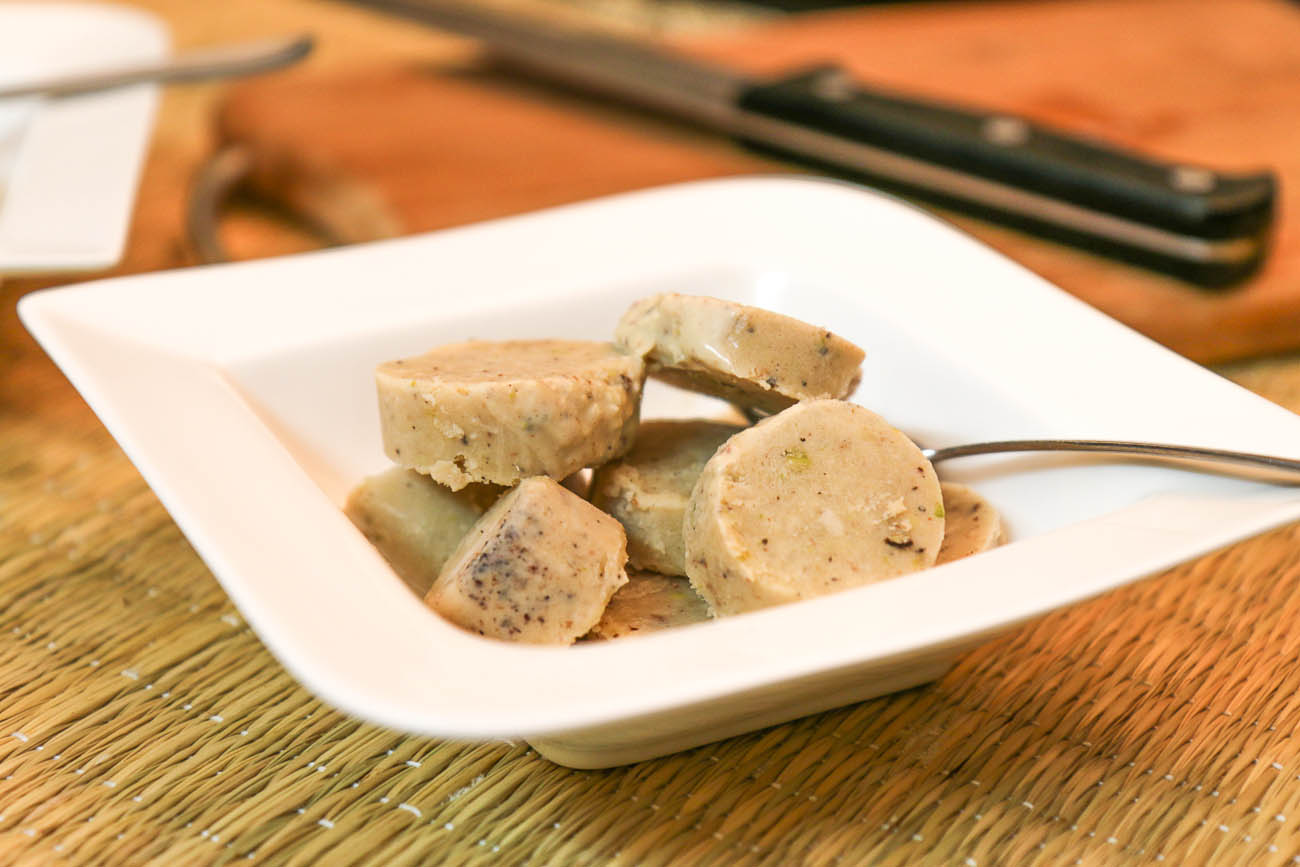 Thandai Kulfi is a delicious recipe that is similar to the Kesar Pista Kulfi with a slight twist. I had made Thandai for holi and had a lot of the Thandai masala remaining, and hence decided to make it into a Kulfi and that's how the Thandai Kulfi Recipe was born.
Kulfi's is very similar to western ice cream but unlike them kulfi is not whipped hence the result is a solid, dense, creamy and rich making a perfect indian dessert for parties. The best kulfi I have tasted are on the streets of Kolkata where they sell the flavors according to seasons - lychee kulfi, seethaphal kulfi, mango kulfi to name a few. These kulfi's are set in the earthen pots and sealed to be frozen. The taste from the earthen pots is very special.
If you do plan to make kulfi at home and get hold of earthen pots to make them, go ahead. Else like me you will have to stick to popsicle makers that taste equally good, but just lacks the rustic taste and finish.
This takes a good 15 hours or more to freeze well.
Serve Thandai Kulfi Recipe as a dessert along with a one pot dinner like Spiced Kumbh Pulao Recipe (Spicy Mushroom Rice) or Soya Chunks And Beetroot Biryani Recipe.
If you are looking for more Indian Dessert Recipes For Parties or Festival of Holi & Diwali, below are some of our favorites.
Ingredients
3 liter

Milk

, (I use 2% fat)
1/2 cup

Sugar

Ingredients for Thandai Paste
1/4 cup

Whole Almonds (Badam)

, blanched and peeled
1/4 cup

Cashew nuts

1/4 cup

Pistachios

2 tablespoons

Poppy seeds

2 teaspoons

Cardamom Powder (Elaichi)

1 tablespoon

Fennel seeds (Saunf)

1/2 teaspoon

Cinnamon Powder (Dalchini)

8

Whole Black Peppercorns
How to make Thandai Kulfi Recipe - Holi Recipe
To begin making the Thandai Kulfi Recipe, first we will make a paste of the Thadai Masala by blending all the ingredients for the Thandai masala in a mixer grinder. Keep this thandai masala aside.

To begin making the Kulfi Recipe, the first step is to have to condense the milk. For this heat milk in a heavy bottomed saucepan and bring it to boil.

Once the milk comes to a boil, turn the heat to low and simmer the milk with almost continuous stirring and reduce the milk to more than half its quantity.

It is important to note that during the initial stages of milk condensation frequent stirring is important, but as it begins to start condensing and reaches less than half the quantity it is absolutely important that you stir continuously. This is because condensed milk tends to get stuck to the bottom and sides of the pan and burn; leading to a very unpleasant taste. Burning of milk is also toxic so you want to be extra careful.

Once it the milk is reduced to more than half of its quantity, stir in the sugar until it dissolves completely. Finally stir in the Thandai Paste Mix and give the mixture a good stir. You can even use a hand blender to give it a good whisk.

Turn off the heat and allow the kulfi mixture to cool completely. Pour the thandai kulfi milk in the moulds until 3/4th full, seal them airtight and freeze them in the refrigerator. The Thandai Kulfi takes a good fifteen hours or more to freeze.

Once the Thandai Kulfi is frozen you can run the kulfi moulds under water to enable easy release on to the plate.

Serve Thandai Kulfi Recipe as a Indian dessert for parties or even make it as a special dessert for the festival of holi.