We all love waffles but have you tried making waffles using eggs. They are super delicious and the vegetables adds flavour to it. Make this breakfast on a weekend and suprise your friends and family. At Archana's kitchen we constantly try to provide a healthy element in your everyday cooking, since breakfast is the most important meal of the day we have tried to incorporate ingredients that are healthy and wholesome.
In today's meal plate, we have Masala Egg Waffles along with Broccoli Stir Fry and Potato Wedges. You are also free to add in vegetables of your choice into the waffles or just keep it simple. You can serve this breakfast meal along with a hot cup of coffee/tea or a glass of fresh Orange Juice.
The meal plate consist of :
1. Masala Omelette Waffles Recipe

Masala Omelette Waffles Recipe is an innovative try on waffles which gives you an interesting start to your breakfast. These waffles are completely made with just eggs and packed full of veggies that will give you a healthy start as well. You can pack these waffles with your choice of vegetables that you like but in this recipe we have kept it simple by adding some onions, bell peppers, broccoli and tomatoes with some Indian masala.
If you are looking for more savoury waffle recipes, here are some: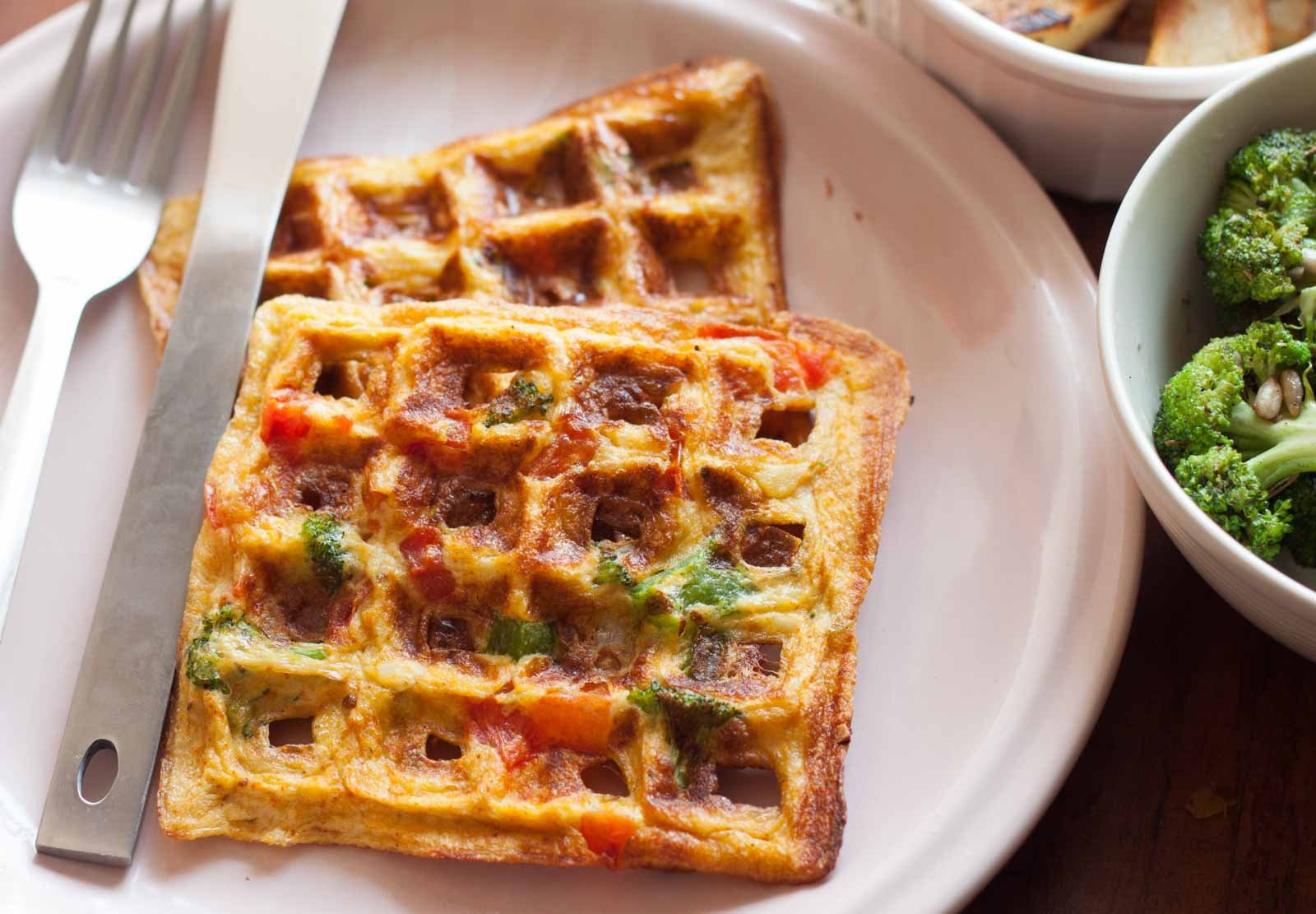 Baked Potato wedges flavored with herbs and garlic make perfect finger food for parties. You can serve these potato wedges along with a Yogurt Dip and it will taste delicious. Its healthy wholesome and makes a great tea time snack as well for kids when they get back from school or even for the tea parties.You can also fry the potato wedges and flavour it with salt and black pepper.