Craving for a comfort food this week? well we have put up an awesome meal plate for you that will not just satisfy your craving but will keep your tummy happy. We have created a better way to plan your day with a set menu that has been produced at our in house. This will help all our food lovers who are seeking the need to eat healthy as well tasty meals everyday. What you eat on a day to day basis matters to help you gain the right nutrition in your body. It is very important to keep a track on what you eat for a daily basis as it will help you gain nutrition and keep you fit.
In today's meal plate we have a colorful combination of stuffed tinda subzi, it is then paired it up with a flavour packed hariyali chicken masala gravy. The accompaniments are kept simple with tawa paratha and fresh beetroot salad by the side.
1. Stuffed Bharwa Tinda Recipe (Stuffed Apple Gourd)
a wonderful Punjabi style side dish made from the tender apple gourd that is stuffed along with tomato and onion gravy and cooked in a pressure cooker till the gravy has cooked along with the vegetables. The recipe uses a tender apple gourd as it is easy to stuff in the mixture whereas the mature ones have more seeds to be removed.
If you are looking for more Stuffed recipes here are some :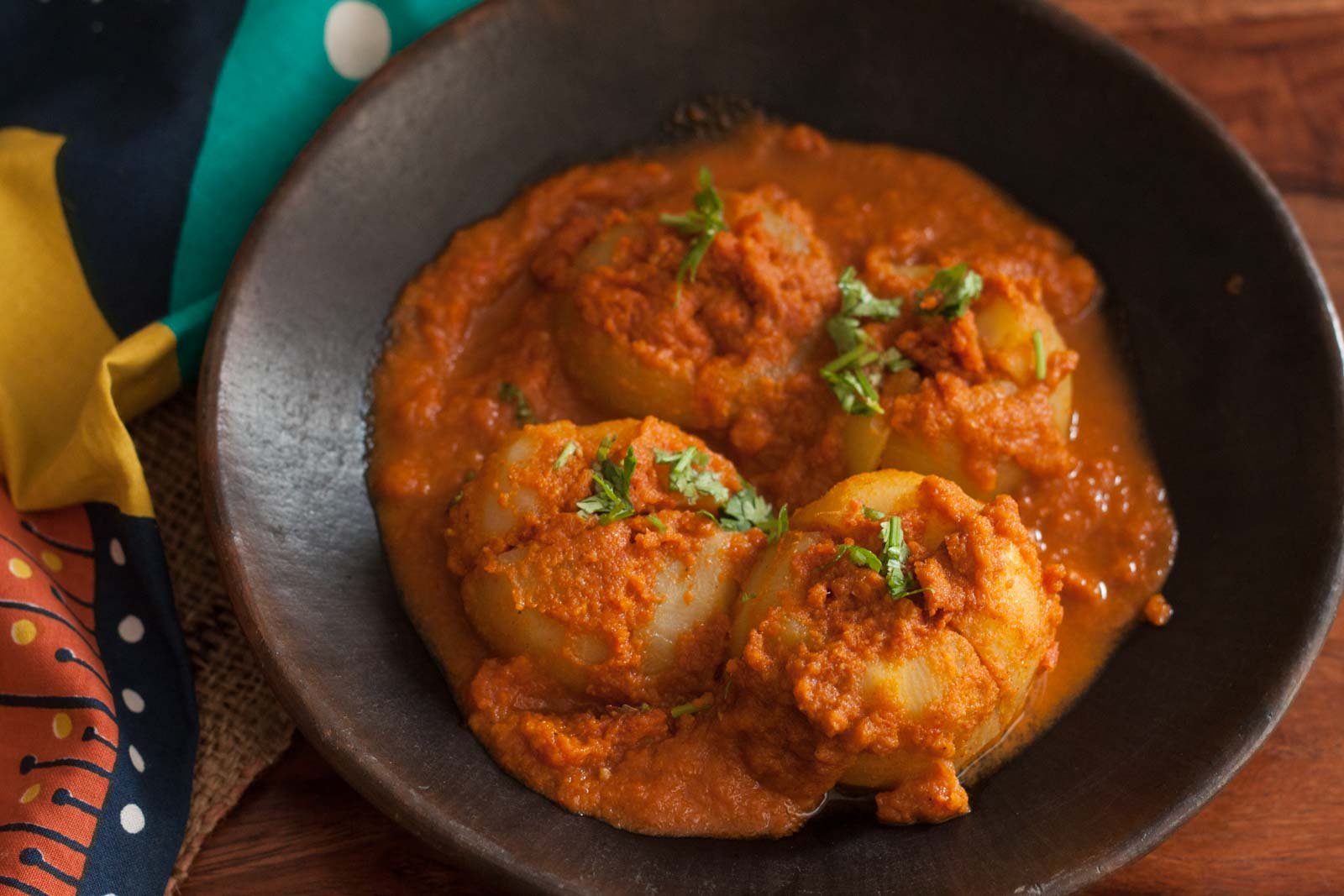 2. Hariyali Chicken Tikka Masala Recipe
It has the same ingredients as that of a hariyali chicken tikka but we have made it little graviesh so that you can have it along with hot phulkas and Tawa parathas.The masala is made from a blend of mint leaves and coriander leaves that is spiced with garam masala, coriander powder, amchur powder and cumin powder.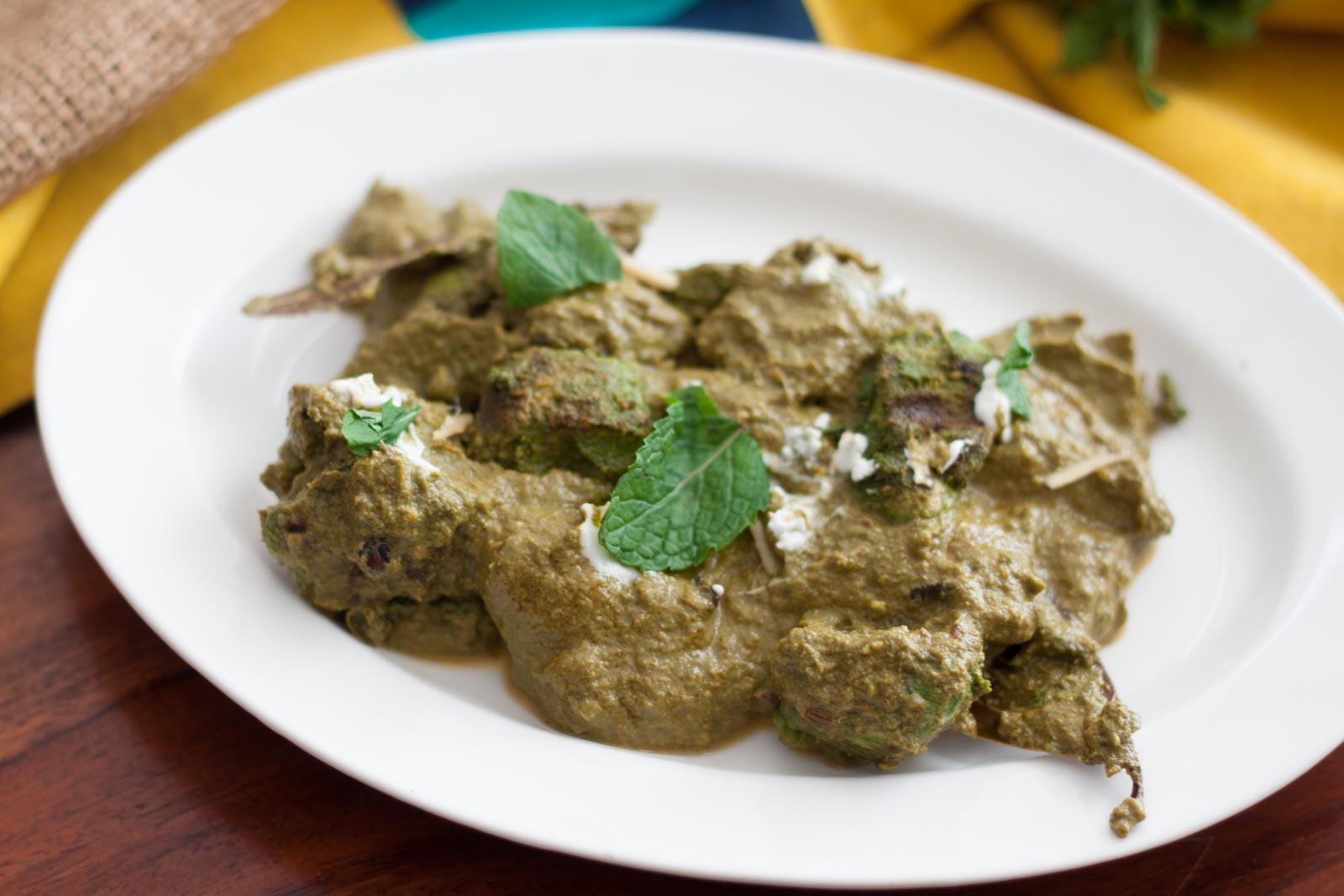 3. Beetroot, Carrot & Cucumber Salad with Peanuts Recipe
An Indian version of a salad that can go really well with any many course. The salad consist of a lot of nutrients as the vegetables are grated fresh and is not processed much. The nutrients will stay intact and will help you gain the nutrients directly into your body.
If you are looking for more Salad recipes here are some :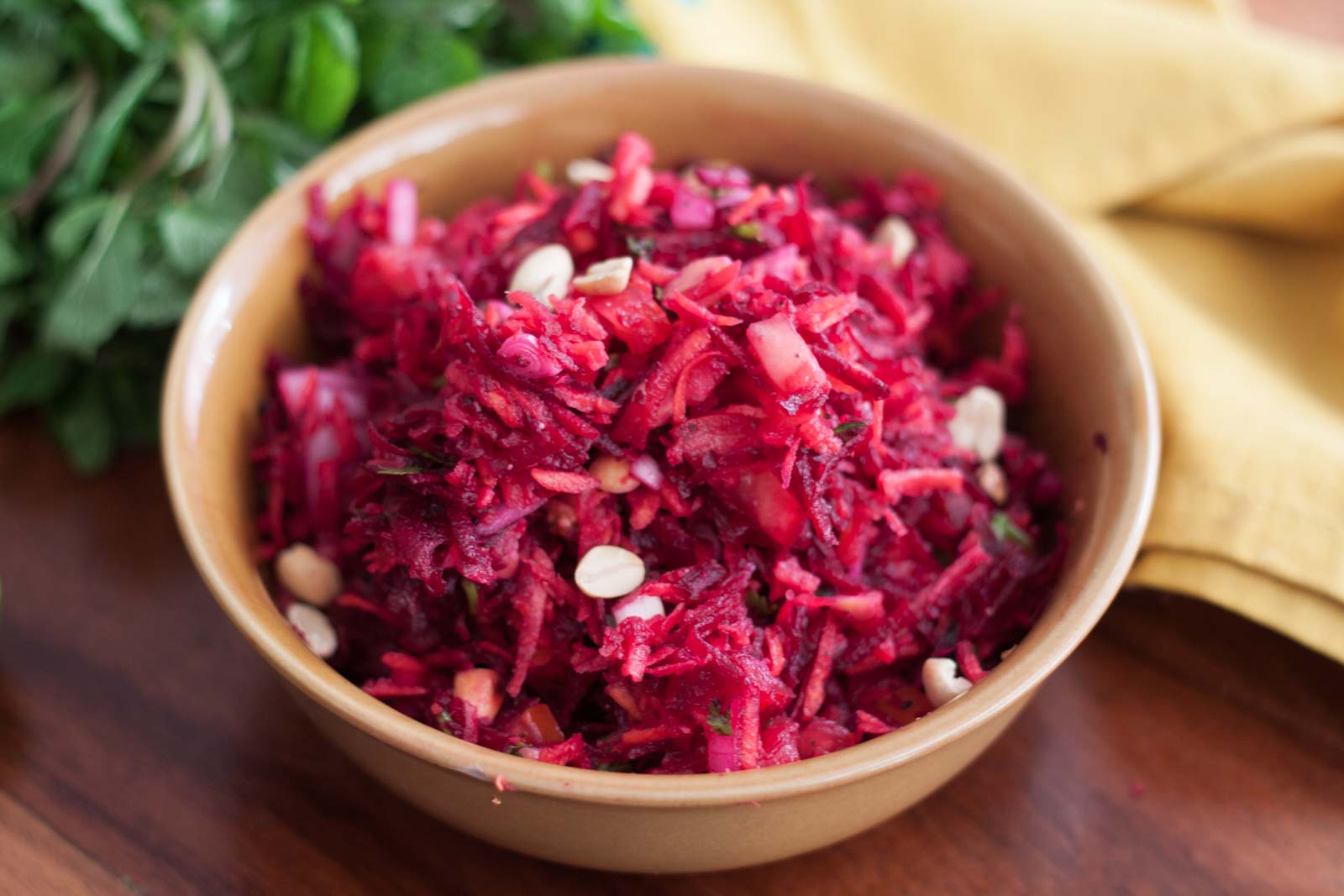 4. Tawa Paratha Recipe (Plain Paratha)
A flaky paratha that goes really well with Indian dry subzi and Indian curries. The tawa paratha is made by folding it with oil and cooking it on a griddle pan.