If you are looking to have a party at home with your friends and family members then this would be an ideal meal plate that you can prepare for them. As the meal plates is filled with colors and also dishes that are tasty too. You can use this meal plate for any festival occasion or for a warm gathering. All the recipes that we have put together is quiet simple and easy to make. Keeping the healthy aspect also in mind we have carefully planned out dishes that can beneficial also.
In today's meal plate we have three different kind of gravies that have a distinct taste. One is the classic dal makhani which will be an all time favourite for all. The other one is Achari Paneer which has a strong flavours of the Indian masala that goes into the dish.
Then we have also added a green which is a spinach gravy with corn. The gravy is yummy and goes really well with rotis, phulkas or theplas. There is also a side dish which is dry, Dum Aloo sabzi which is a must try! Go ahead and plan your party with this delicious menu!
A very popular recipe, which everyone loves. Its rich, creamy, spicy and delicious. Here, we have a Jain version of it, without the use of onion and garlic. Its simple to cook and the addition of dry ginger powder gives it a beautiful flavour.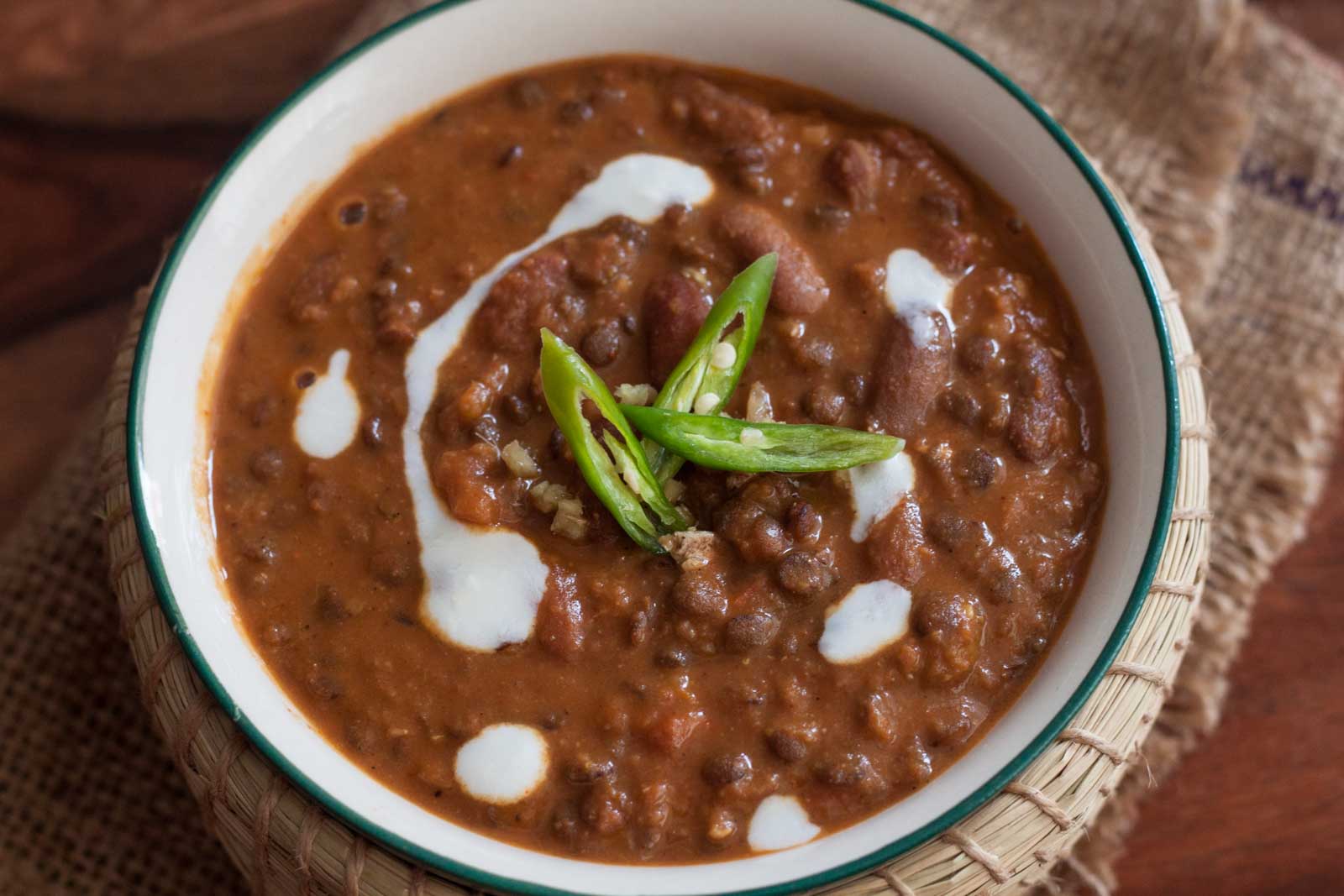 2. Achari Paneer Recipe (Spicy Pickled Paneer Gravy)
Paneer is one of those food items which is loved by almost everyone.This dish is made with Paneer and it is cooked with pickled Onion and Tomato gravy. It is easy to prepare and tastes delicious.
If you are looking for Paneer Recipes here are some :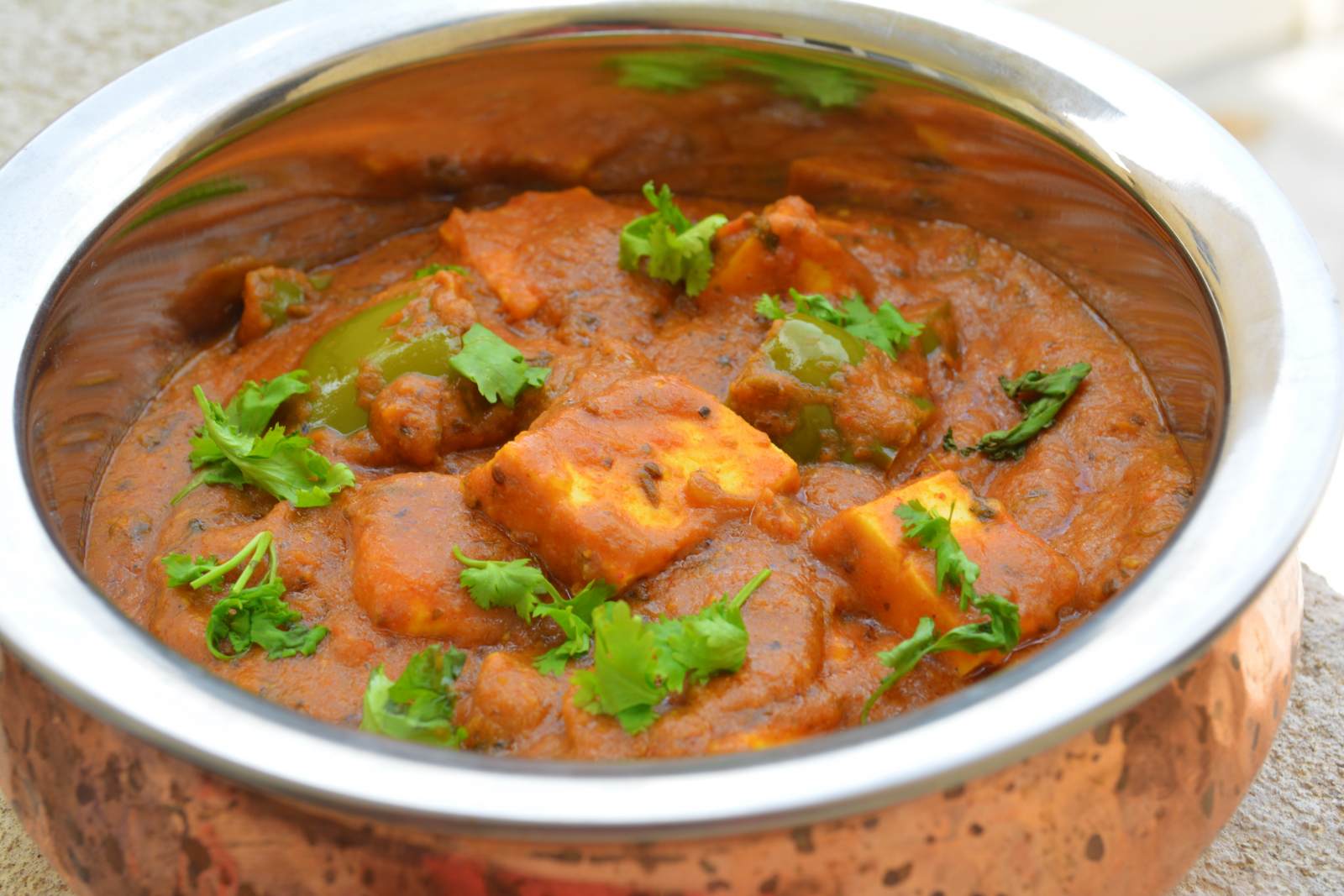 3. Jain Style Corn Palak Recipe
Jain Style Corn Palak is a delicious combination of corn, spinach, and spices. This dish is made without onion and garlic and serves as a great side dish with phulka or pulav. The freshness of spinach makes this dish even more tasty and flavourful.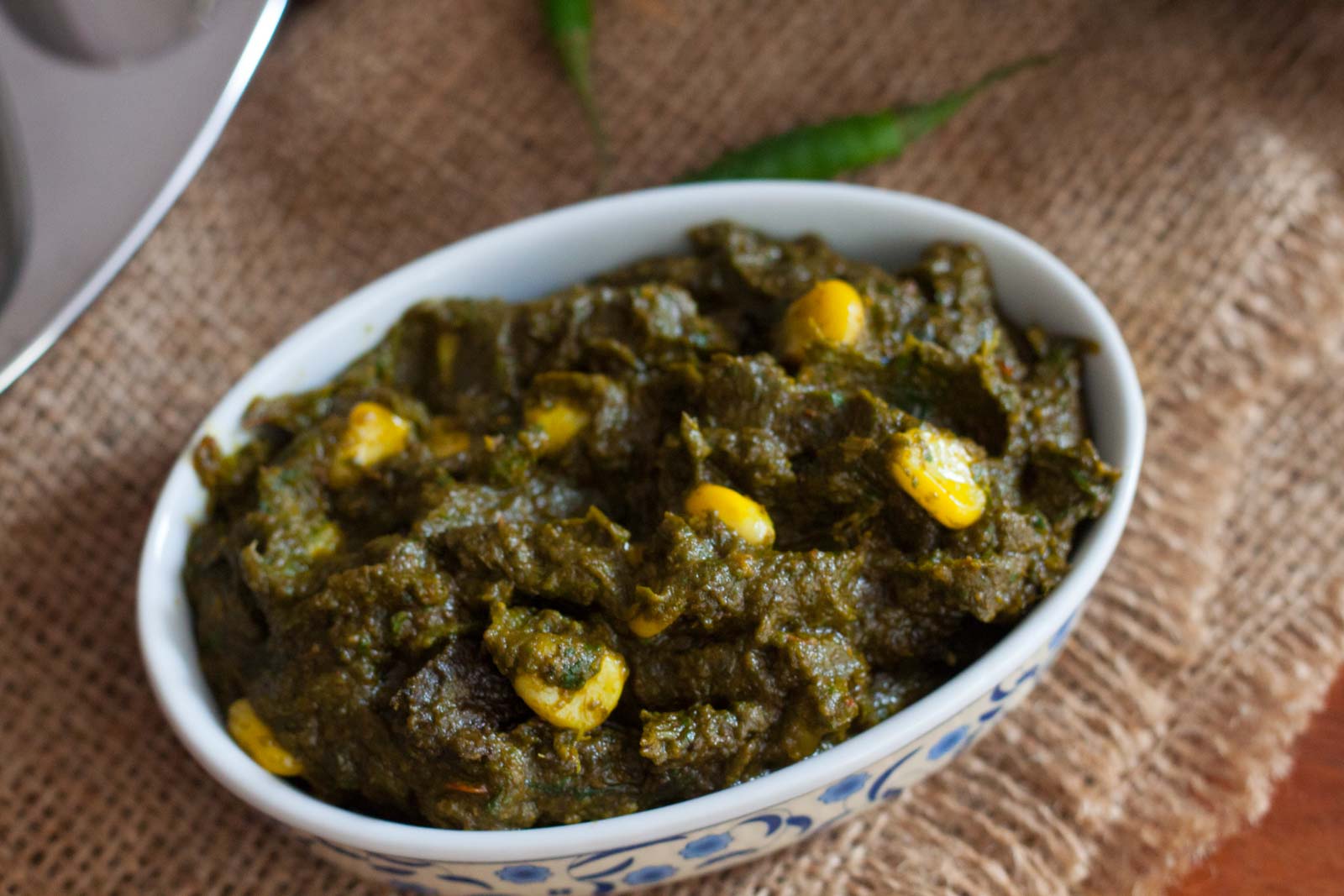 4. Dum Oluv Recipe (Kashmiri Style Dum Aloo Recipes)
A traditional recipe from the region of Kashmir. The spices that they use is a blend of cloves, cinnamon, bay leaf, cardamom, fennel and cumin seeds. The gravy is yogurt and chili flavored curry which is simmered in roasted baby potatoes.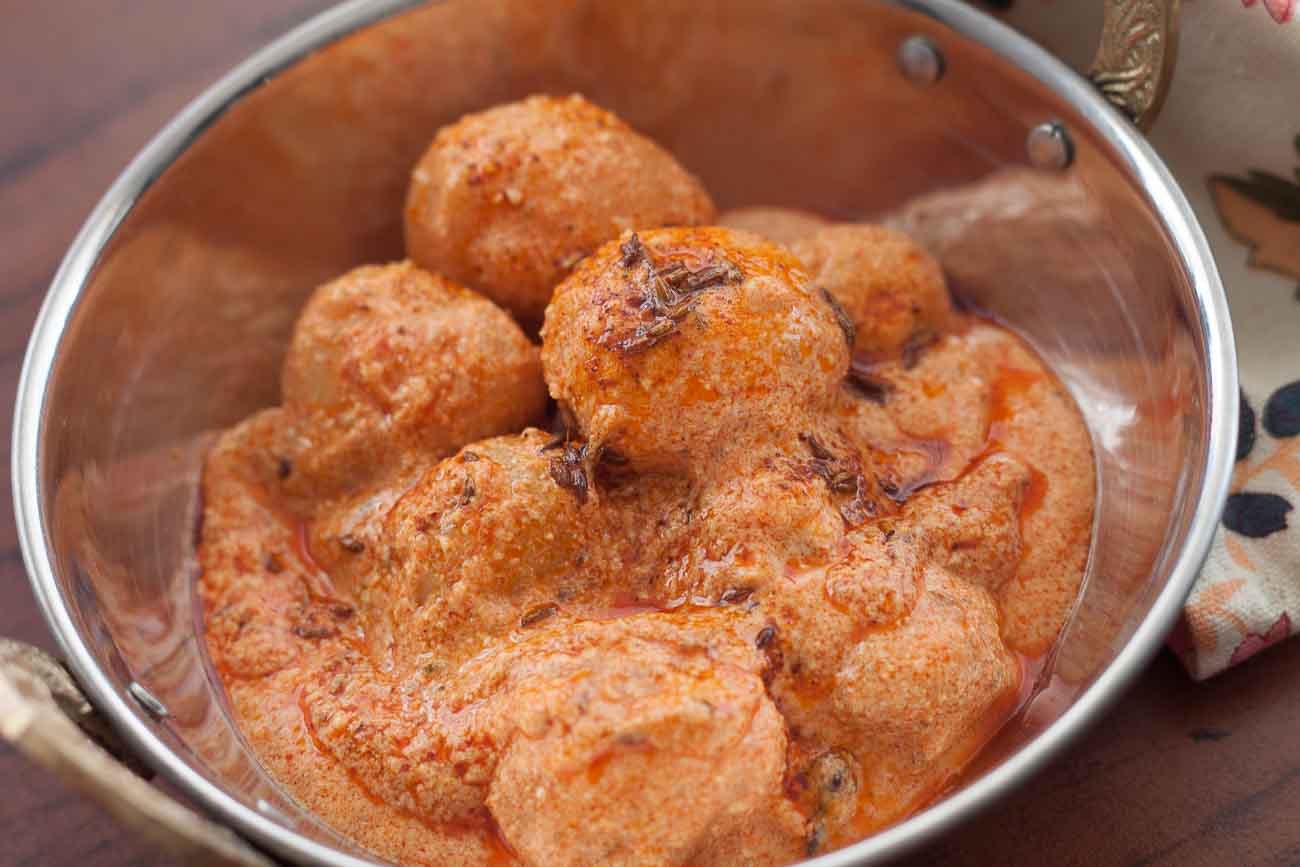 5. Pudina Tawa Paratha Recipe (Mint Leaf Skillet Flat Bread)
Simple quick and super delicous recipe of the traditional plain tawa paratha. Parathas are traditionally cooked in ghee on an iron skillet. Being relatively quick to make; the Pudina Parathas are a good substitute for Naans or Tandoori Rotis.
If you like this recipe, try more recipes like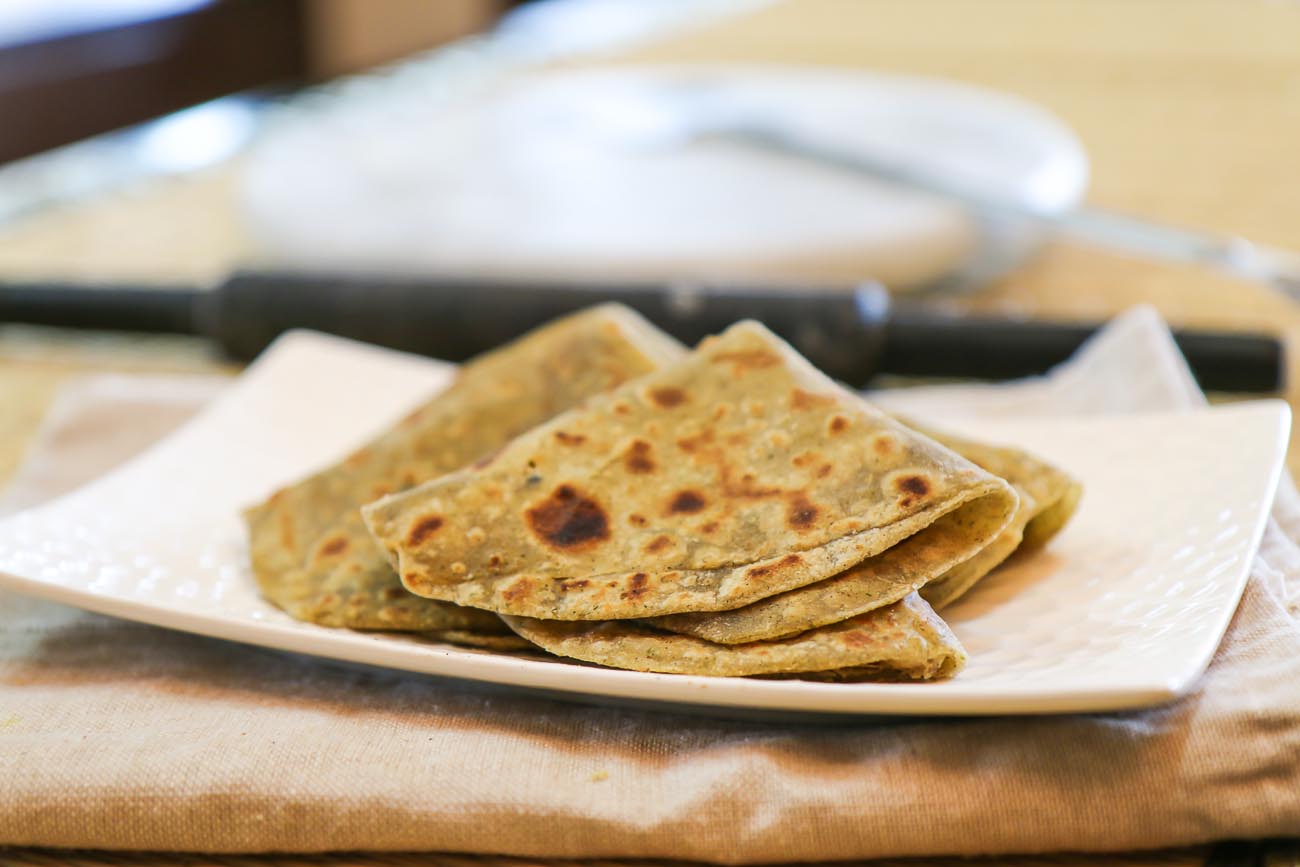 6. One Pot Spicy Vegetable Pulao Recipe with Coconut Milk
An easy to cook dish that is cooked along with coconut milk and spices, adding to the rich and wholesome taste of the pulao. In this recipe, I have shown you how you can cook the pulav in a single pot and can be done in less than 30 minutes if you have all the ingredients ready.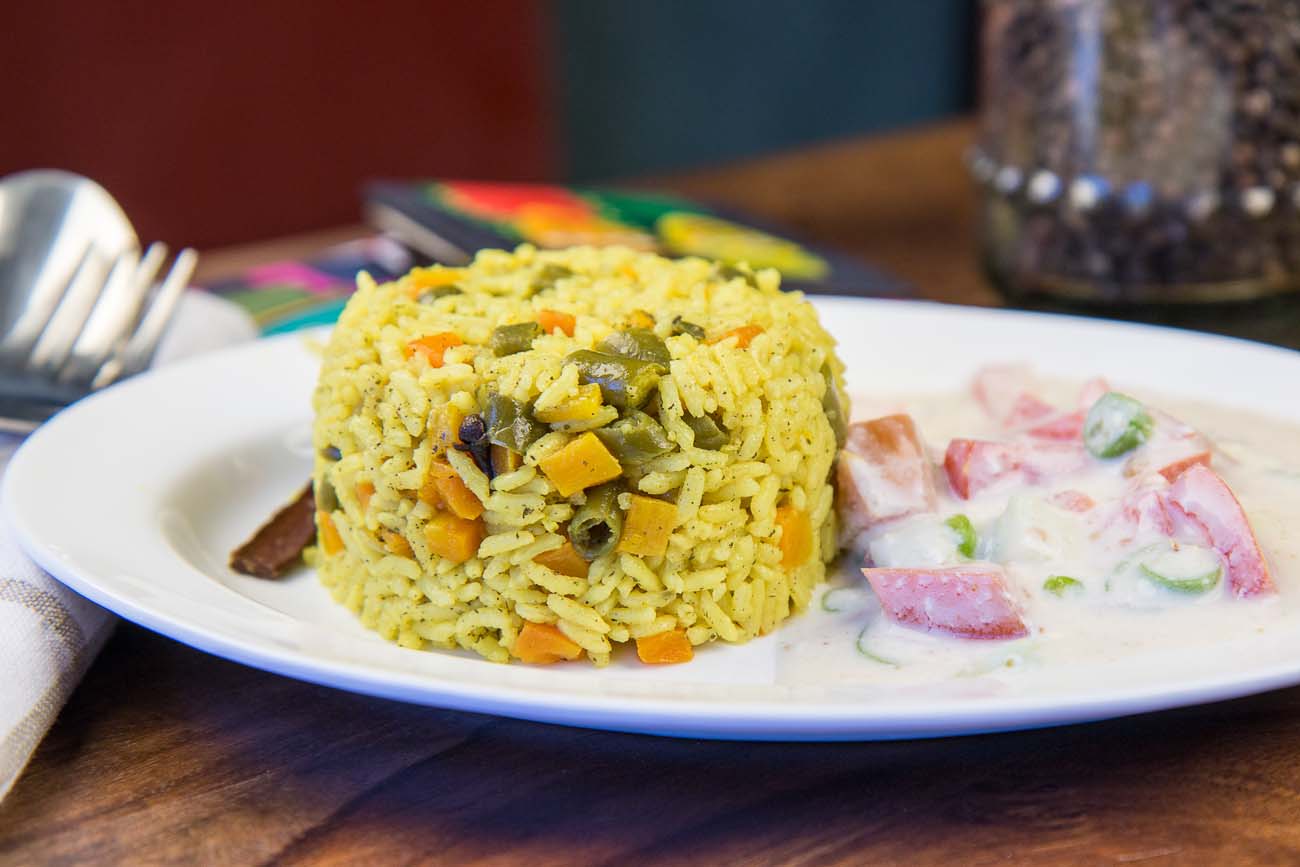 7. Dahi Vada With Sweet & Spicy Chutney Recipe
A very popular and all time favourite food, which is so delicious and mouthwatering.Delicious sweet and little spicy Tamarind chutney, loads of beaten yogurt and some chilli powder, chaat masala and black salt.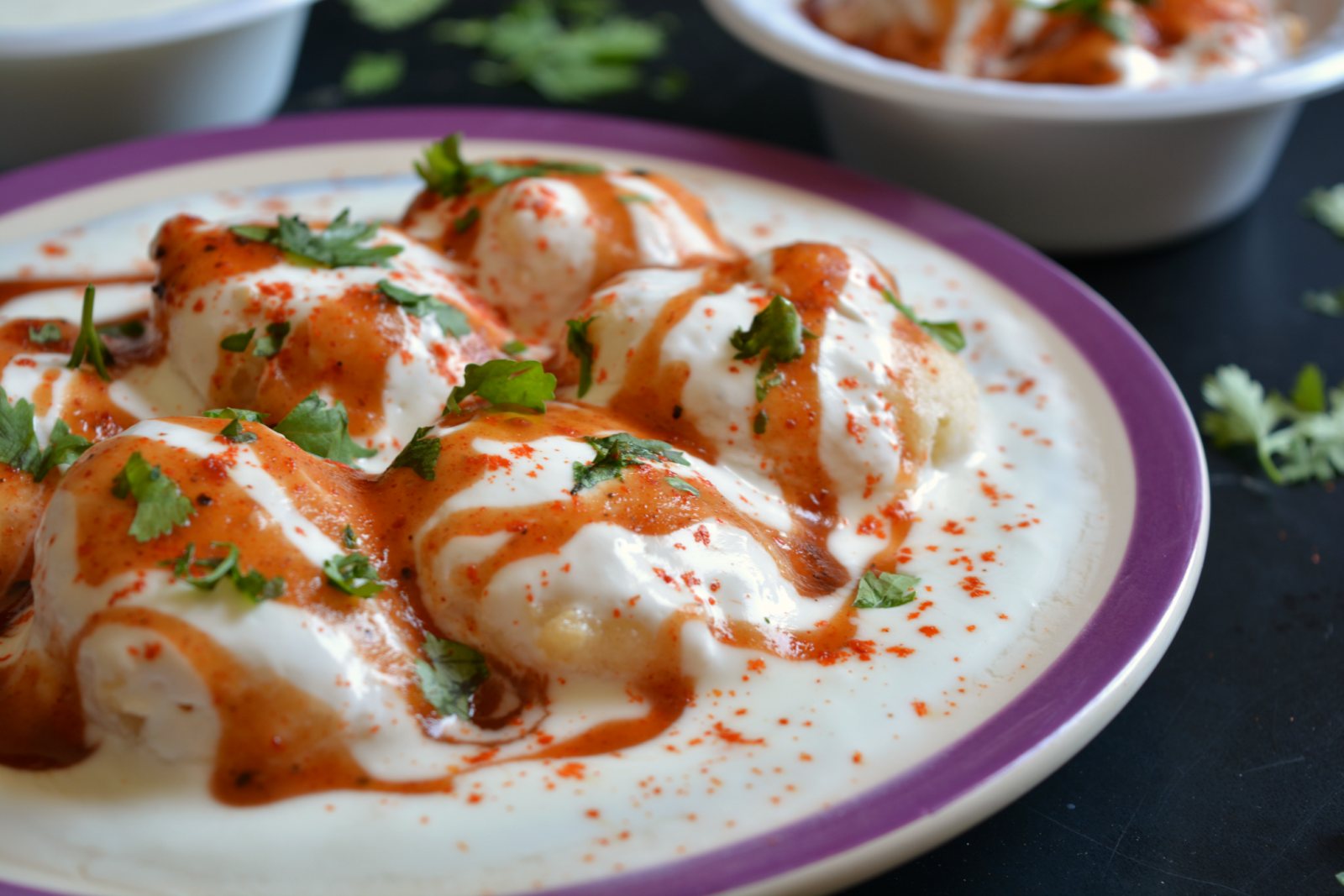 A refreshing salad that is rightly paired with the meal which has all the essential vegetables needed to give you enough Vitamins into your diet. You are also free to try out different salads like :