Have you ever seen a colourful plate of our Indian food? If no, you are about to create one when you make yourself and your family this meal plate. It is simple and provides all the nutritional content you need for your day to keep going without having to compromise on flavour. It is also important to keep an eye on the portions of food that are served on one's plate. For the sake of that, it is wise to invest in a slotted plate so that each slot is filled with enough side dish/ main dish to fill our stomachs.
Keeping all this in mind, we at Archana's Kitchen have put together a wonderful meal plate consisting of Dum Aloo, Puri and Shrikhand. It is perfect for the weekends when you want something delicious and comforting. This makes for a colourful meal plate and completely wholesome one. So, go ahead and prepare this wonderful meal plate and let us know how it was.
Aloo Dum also known as Dum Aloo is a delicious spicy and tangy recipe that is a favorite at home. Dum is a process of slow cooking on low heat where we cook the rice or vegetables in its gravy and spices in a sealed vessel simmered for a long period of time. So here in this recipe where we are going to dum the boiled potatoes in the gravy and spices to make a delicious aloo dum.
You can also try other Aloo recipes such as: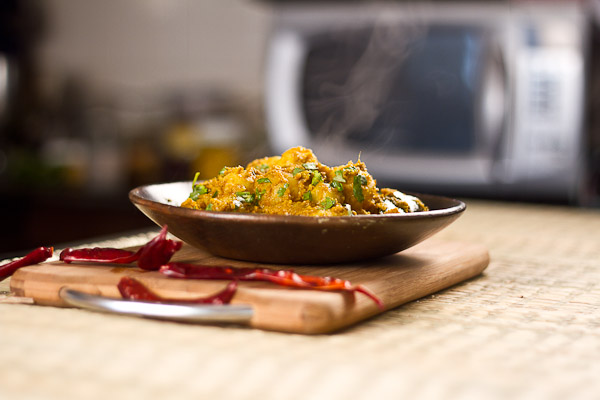 Puri is a traditional Indian bread savored in most regions of India. It is soft deep fried bread that is made from whole wheat flour. Addition of nigella, fennel or ajowan seeds enhances the flavor of this bread. At home Puri's are a delicacy and we love to savor it the most during the Mango season with Aloo Dum and Aamras.
You can also try other Puri's such as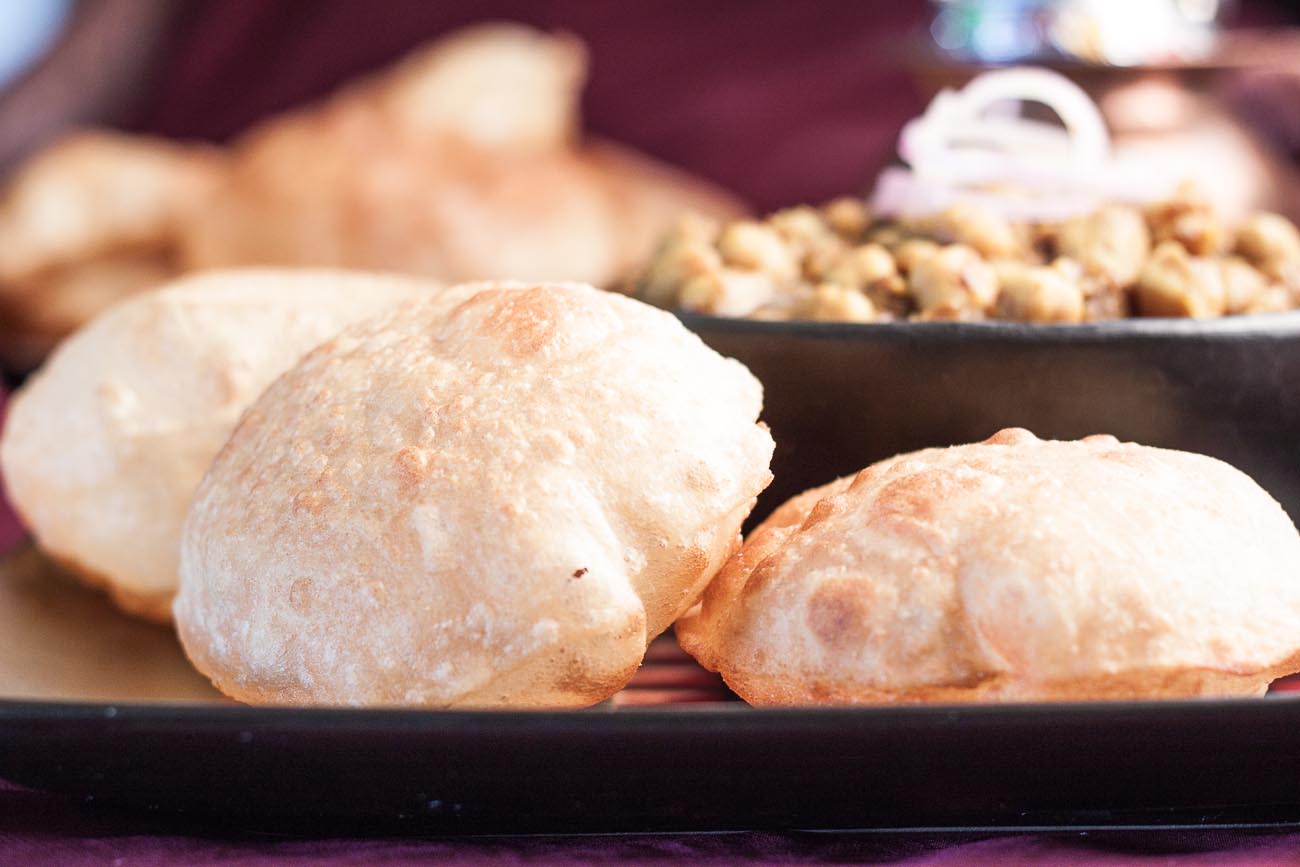 Shrikhand Recipe is a popular Indian Sweet Yogurt Pudding with Nuts and Spices that is made during festivals, weddings or engagements. Shrikhand and Puri is one of the meals which is often serve inGujarati households. A treat to look forward to when we came back home. During summer, the addition of mango pulp or pureed mangoes to Shrikhand makes another classic favourite known as Amarkhand. This dish is versatile and allows for the addition of fruit pulp, a range of Indian spices or even nuts.
You can also try other Shrikhand recipes such as