Looking for something Healthy to pack for your kids school lunch box? Here we have a simple roasted baingan cooked with mughlai flavours which is served along with a comforting punjabi kadhi pakora & phulka by the side.The dishes that we have chosen are simple and quick to be made in the morning hustle.Packing a healthy Lunch box for your kid is always a difficult task for all mothers. To ease your everyday worries on packing hot food, Archana's Kitchen has come up with a Healthy Lunch Box Plan.
What it has :
Brinjal is rich in Antioxidants, Fiber & Potassium.
Since kadhi is made from curd it helps in refreshing your palate and is rich in Probiotics.
Carbohydrates and Dietary fiber from whole wheat phulka
The meal plate consist of :
A delicious side dish made from whole baby brinjal that is slit in the middle and sautéed until it becomes soft in the side and charred on the outside. It is then cooked along with the ground spice and onion mixture until the masala losses all the moisture and turns thick. The brinjal is then mixed along with spicy onion mixture and cooked covered until it is well combined.
If you are looking for more brinjal recipes here are some :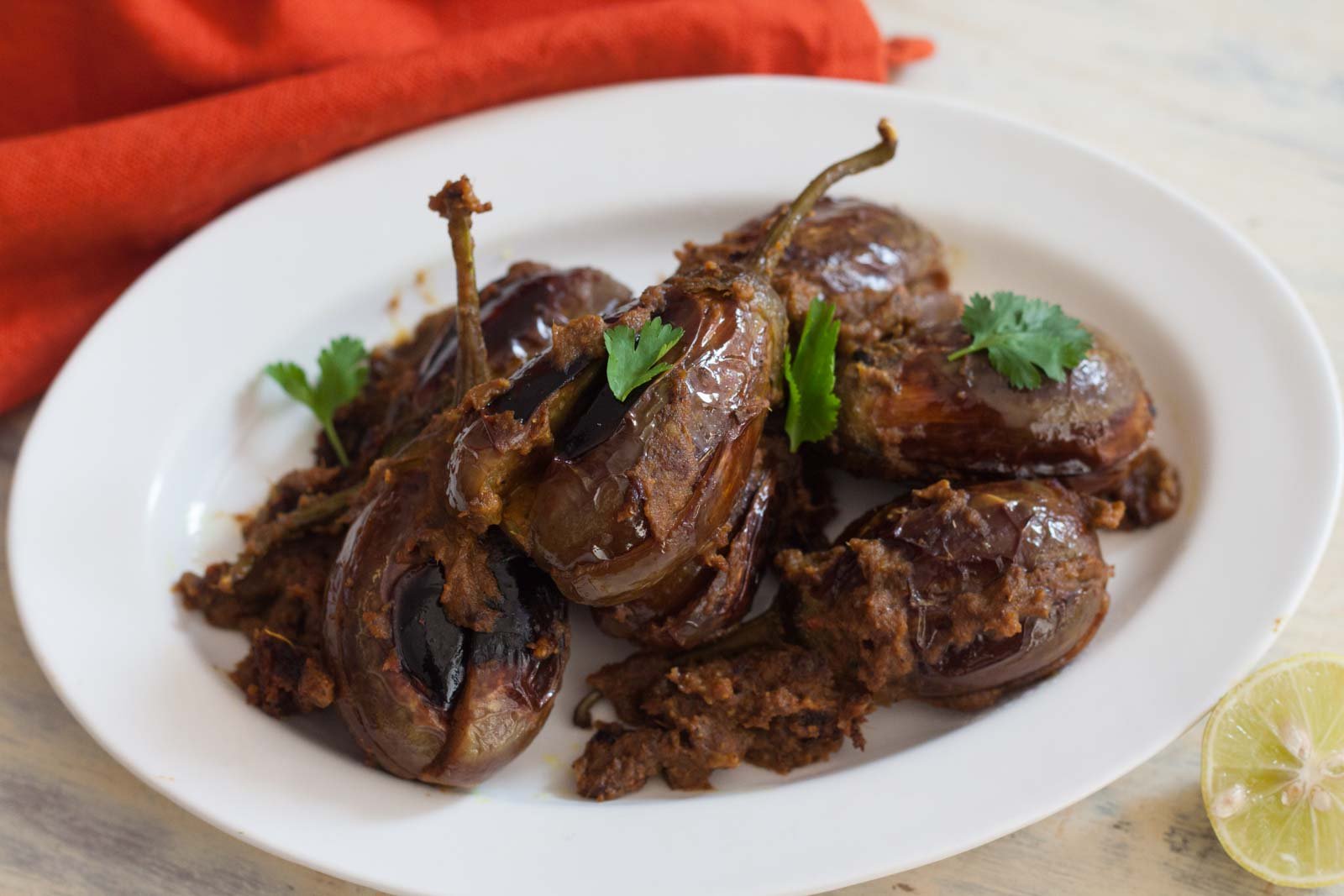 2. Punjabi Kadhi Pakora Recipe
Spiced up yogurt based curry cooked along with spiced gram flour dumplings. It is a classic dish from North India and Punjab where the yogurt is simmered along with chillies, ginger and coriander and delicious spinach pan fried dumplings (pakora).
If you are looking for more kadhi recipes here are some :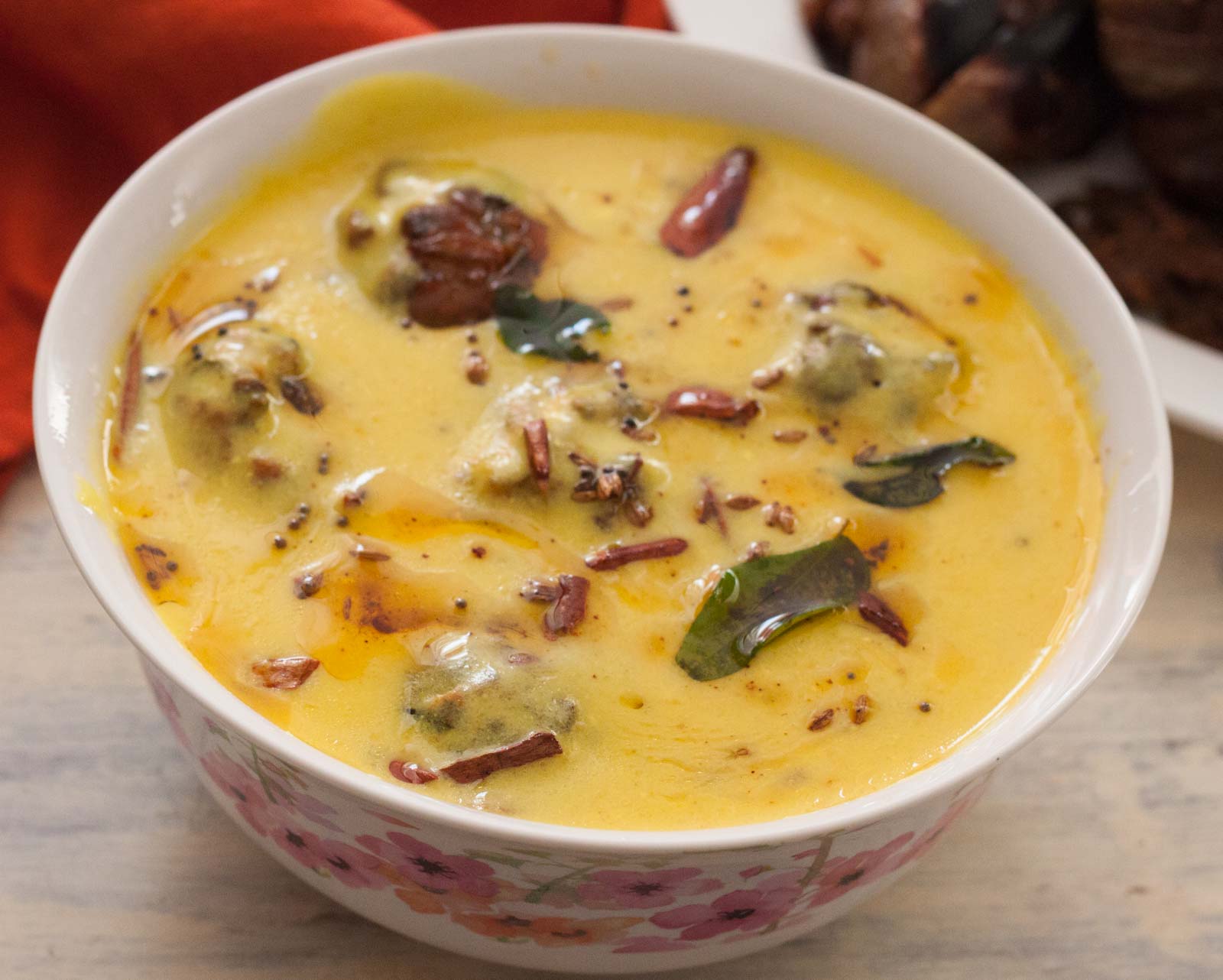 Phulkas also known as Roti or Chapati in some regions are a whole wheat soft and thin puffed flat bread.