Craving for a comfort food this week? well we have put up an awesome non veg meal plate for you that will not just satisfy your craving but will keep your tummy happy. We have created a better way to plan your weekend with a set menu that has been produced at our in house. This will help all our food lovers who are seeking the need to eat healthy as well tasty meals everyday. This is very important because what you eat on a day to day basis matters to help you gain the right nutrition in your body. It is very important to keep a track on what you eat on a daily basis as it helps you gain nutrition and keep you fit.
In today's meal plate we have added a simple no yogurt and no cream chicken methi dry that is had along with a healthy stir fry of broccoli, carrot and capsicum poriyal. The the two dishes are accompanied along with a methi missi roti. Which is a healthier version of the Indian bread as we have added fresh fenugreek leaves that is rich in iron and magnesium.
1. Broccoli, Carrot and Capsicum Subzi Recipe
A great combination different texture of vegetables in one dish. The subzis made simple with a sauteeing of onions and tomatoes and stir fried with the vegetables.Adding vegetables that have great benefits in them is a must for your everyday diet as it will keep your healthy and fit.
If you are looking for more Subzi recipes here are some :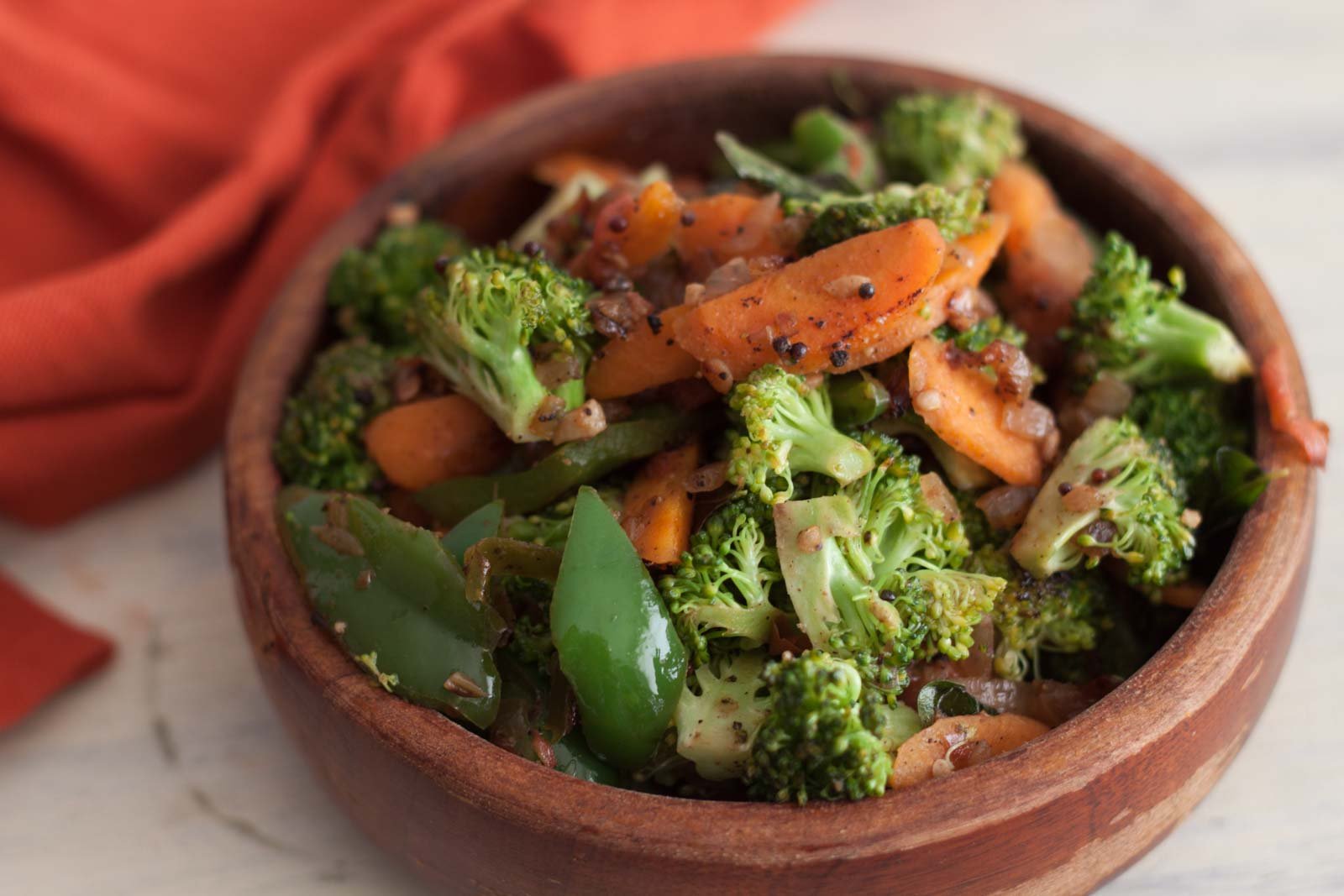 2. Methi Murgh Recipe (Chicken with Fenugreek Leaves Recipe)
A classic combination that goes really well. The chicken is cooked in fresh methi leaves that compliments really well with the tender chicken. The chicken gravy also contains some caramelized onions and Indian masala that is cooked till they develop good flavors. In this recipe we have omitted curd or dahi and made it simple with Indian masala.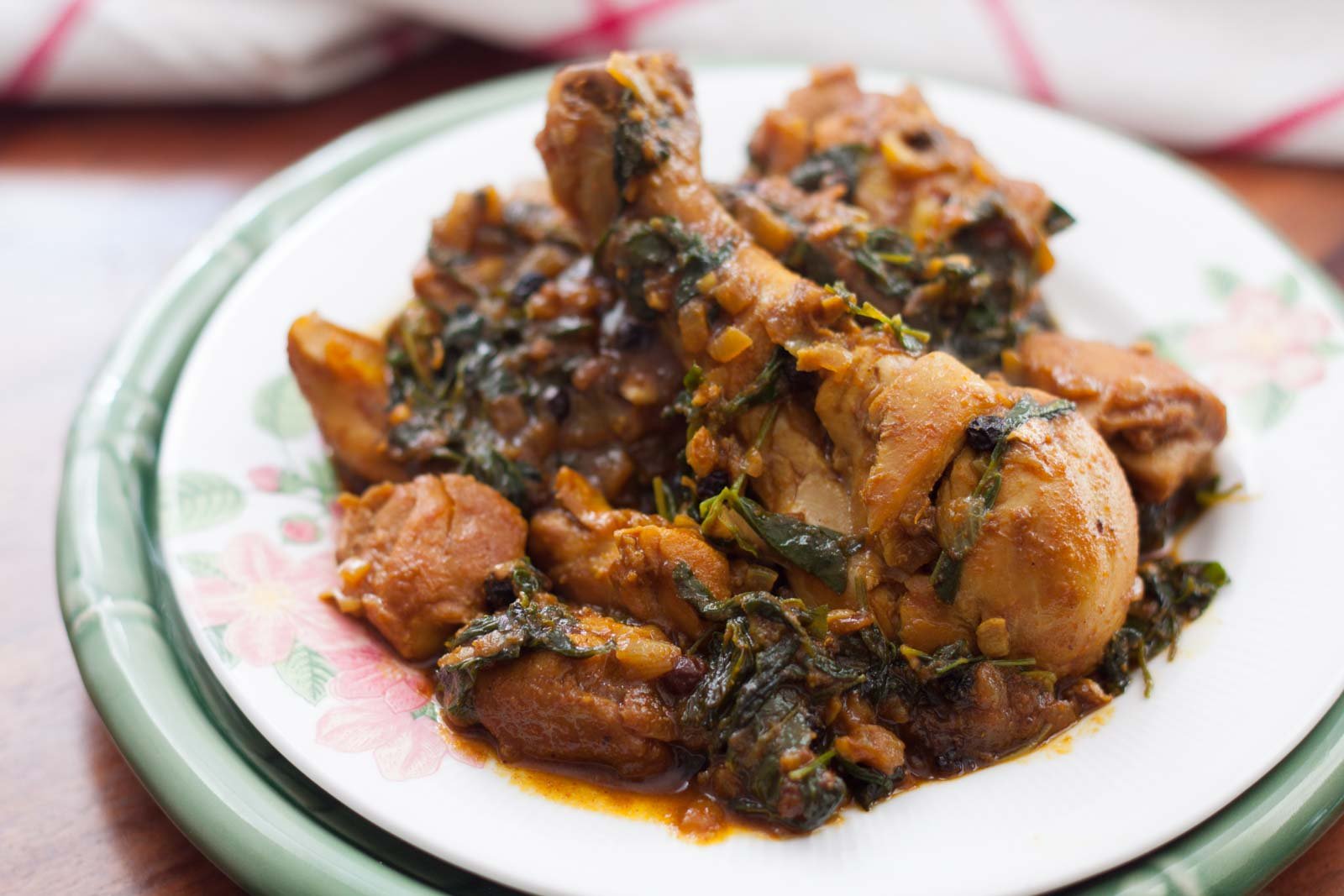 A spiced Indian flatbread that has fenugreek leaves also in it. Methi missi roti is a traditional flatbread from Rajasthan that is made from gram flour and spiced with green chilies and flavored with black salt and ginger.
If you are looking for more Indian bread recipes here are some: