We often wonder what to pair dishes to create a wholesome and a healthy meal that will satisfy us. We have created a better way to plan your day with a set of dishes that has been produced at our in house. This will help all our food lovers who are seeking the need to eat healthy meals everyday. This is very important because what you eat on a day to day basis matters a lot to help you gain nutrition into your body.
In today's meal plate we have added a simple Paneer bhurji that has the crumbled paneer tossed with Indian spice powders and coriander leaves. We also added a subzi that is famous in uttar pradesh, made from snake gourd. The two side dish is then paired along with tawa paratha and cup of sweet banana and pomegranate raita.
1. Paneer Bhurji Recipe With Capsicum (Spicy Cottage Cheese Crumble)
A delicious and wonderful take on the traditional egg Bhurji that blends together the softness of cottage cheese with the crunchiness of capsicum. The Bhurji recipe is made with a subtle blend of spices like green chillies, turmeric powder along with cumin giving the Paneer Burji the flavors and taste.
If you are looking for more paneer recipes :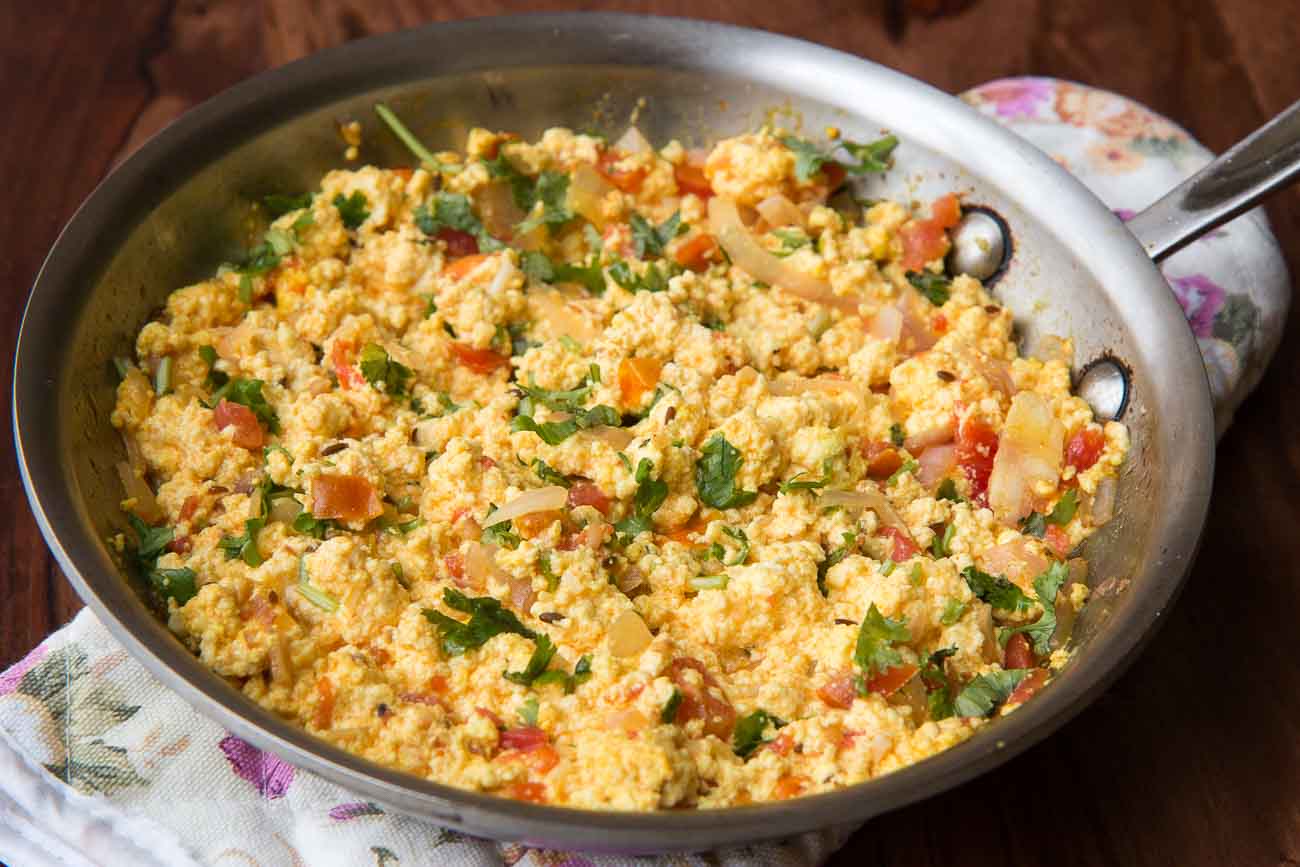 2. Chichinda Ki Sabzi Recipe (Uttar Pradesh Style Snake Gourd Stir Fry)
Chichinda are snake gourds. Snake gourd has a higher moisture and hence has fewer calories. It is a wonderful anti-oxidant source as well. Chichinda Ki Sabzi Recipe (Uttar Pradesh Style Snake Gourd Stir Fry) is an easy and quick to make during weeknights.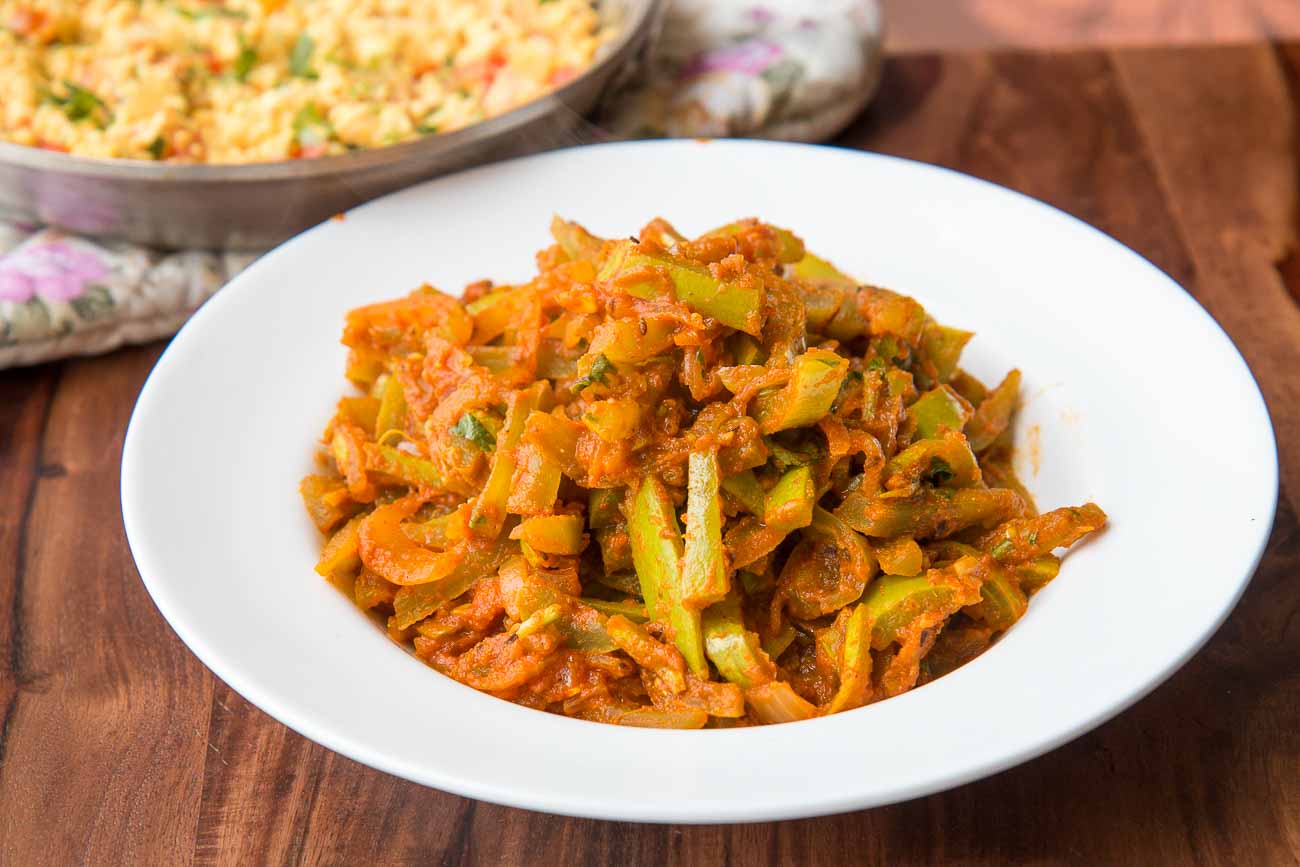 3. Tawa Paratha Recipe (Plain Paratha)
Tawa Paratha are crisper and flakier version of phulkas and are traditionally cooked in ghee on an iron skillet. Being relatively quick to make; the Parathas are a good substitute for Naans or Tandoori Rotis.
If you are looking for more Indian breads Recipe here are some :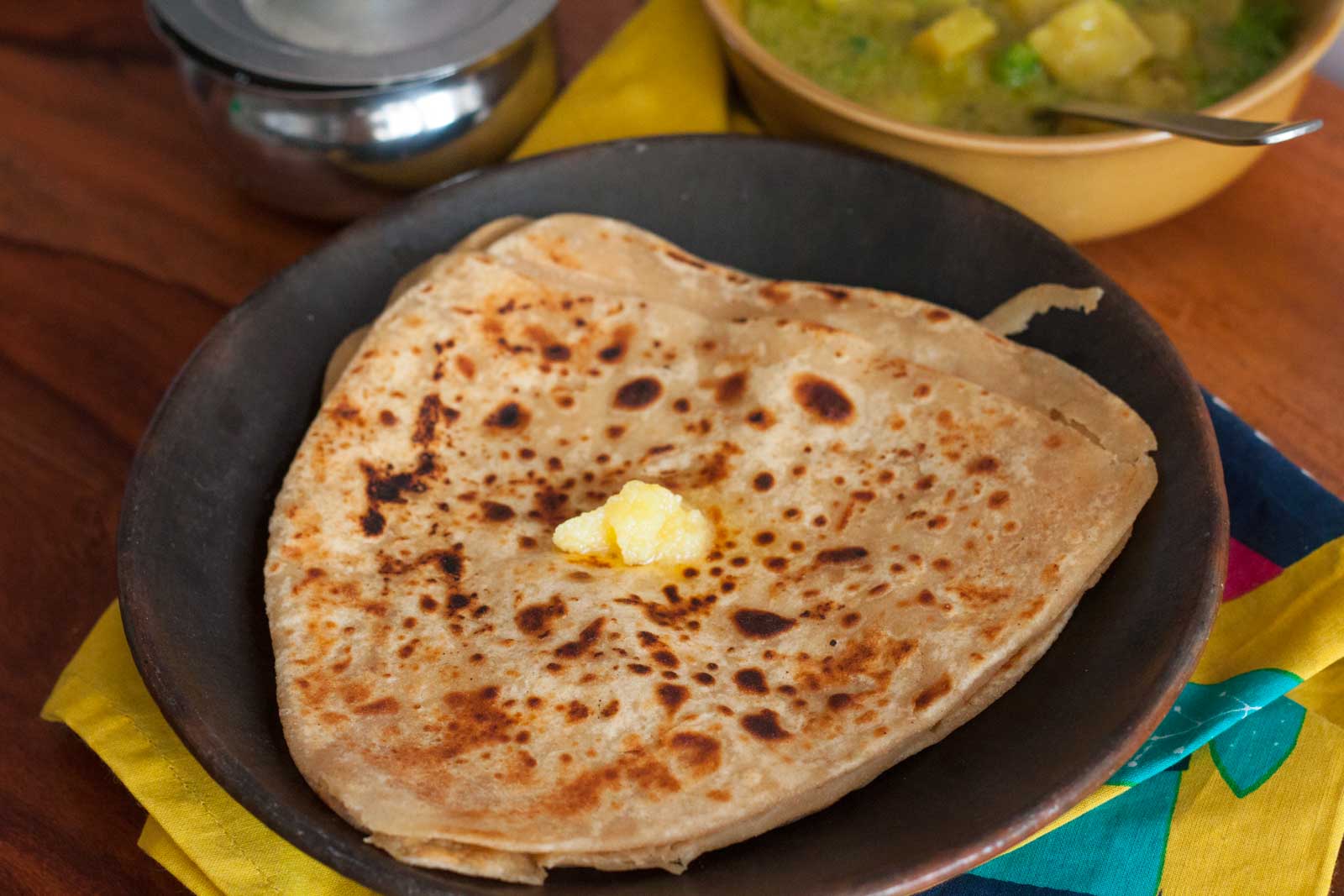 4. Kela Anar Raita Recipe (Banana Pomegranate Yogurt Dip Flavoured With Mustard)
A delicious recipe of yogurt dip that is made from ripe bananas flavored with dijon mustard. The dash of sugar and cumin along with the pomegranate brought delicious textures and flavours.