Homemade Butter Naan Recipe - Soft Yogurt Bread
Try this recipe to make soft and tasty restaurant quality butter naan at home. Serve with any gravy or dal of your choice and enjoy your meal.

Archana Doshi
On

Friday, 08 February 2008 14:12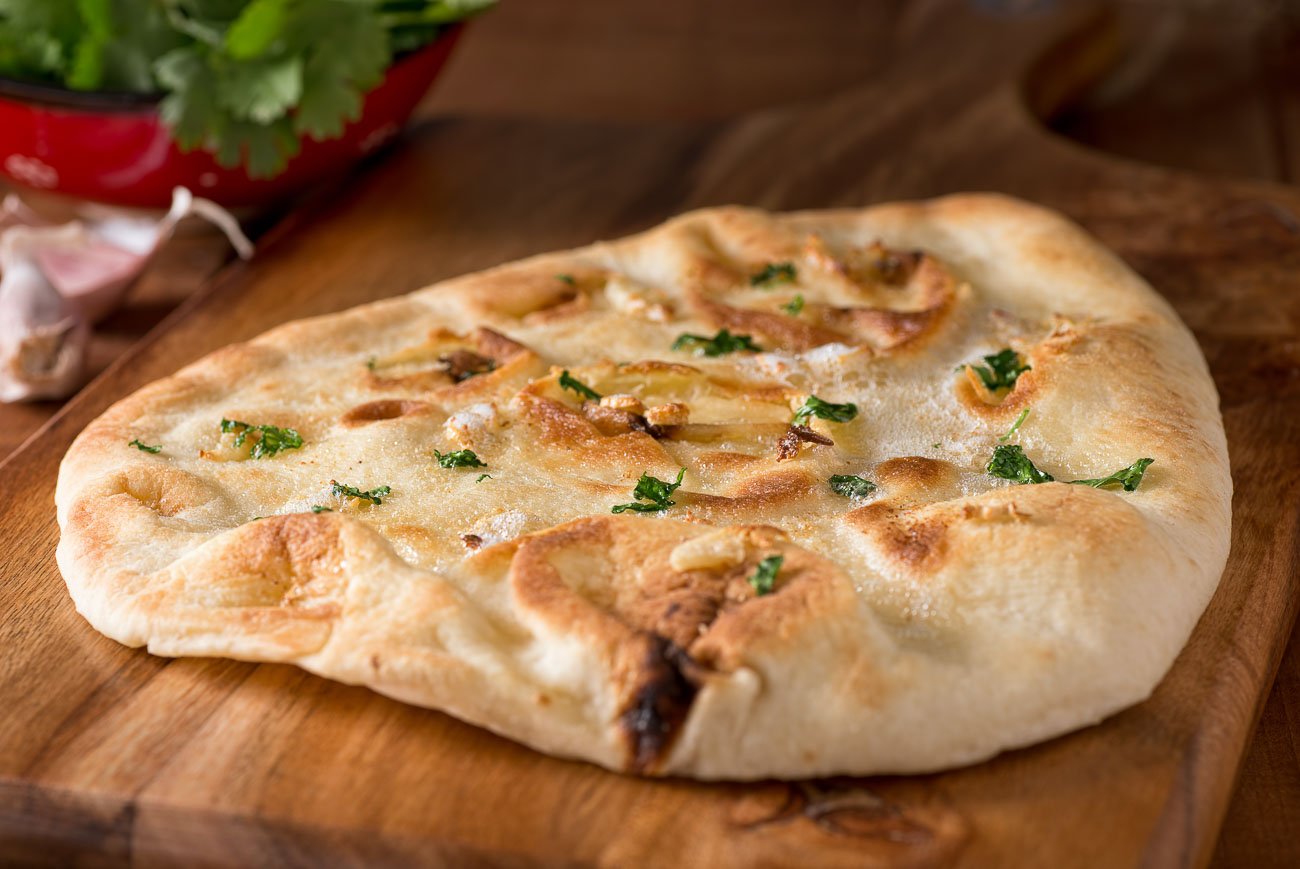 The Homemade Butter Naan recipe is simple to make in your own kitchen. Naan is an Indian bread which is on every restaurant menu. It is a rich Indian bread that goes well with most Indian gravies. Everyone loves the soft texture of a good Butter naan. It is a hit among everyone.
This Naan recipe is simply fantastic and delicious and easy to make and absolutely has that melt in the mouth flavour and texture. The easiest way I found to make Naan is in the oven, as you can keep multiple breads at a time (if you have a large size oven).
If you like Naan's do give this recipe a try, but just remember it's all white flour and good for those once in a while cravings.
Serve Homemade Butter Naan recipe with Paneer Makhani or Smoked Dal Makhani Dhaba Style Recipe and Pickled Onions for a weekend lunch or dinner.
Try some of our other Naan Recipes:
Ingredients
3 cups

All Purpose Flour (Maida)

1/2 cup

Butter (unsalted)

, softened
1 cup

Curd (Dahi / Yogurt)

3 tablespoons

Lukewarm Water

1 tablespoon

Sugar

2 teaspoons

Active dry yeast

1-1/2 teaspoons

Salt

Others
2 teaspoons

Chaat Masala Powder

1 tablespoon

Butter

, softened
How to make Homemade Butter Naan Recipe - Soft Yogurt Bread
To begin making the Butter Naan recipe, in a large bowl add the 3 cups of flour and butter. With your hands, blend the butter into the flour until it forms coarse crumbs. You can do this in a blender as well, but the dough when worked with hands gives a better texture to the dough.

Stir together the warm water, yeast and sugar until yeast is completely dissolved. Now make a well in the center of the flour mixture and add the yogurt, salt and yeast mixture.

Knead into the flour and until the whole dough collects into a mass. Add a little more water if required to bring the dough together. The dough will be wet and sticky.

Wipe your hands clean and oil them. Now knead the naan dough with the oiled hands until smooth , for about 10 minutes; oil your hands more if the dough is sticky. The dough after 10 minutes of kneading will still be soft and pliable.

Place the dough in a greased bowl, cover the bowl and allow the dough to rest for 3 to 4 hours until the dough has doubled in volume.

Once the naan dough has doubled, punch down the dough, knead for a minute and divide into 12 to 15 equal portions.

With a rolling pin, quickly roll out each ball into a 5 inch oval. With your fingers, stretch each round into a 5-7 inch oval. The next step is to cook the naans. Follow either of the below methods.
Method for Cooking the Naans in the Oven
Preheat the oven to 250 C or to the maximum heat.

If you have a baking stone; place it in the oven. Arrange a few of the naans in a single layer on the ungreased baking sheets or directly on the baking stone. And bake until they are puffed and lightly brown, 3-4 minutes.

Repeat with the same process of baking with the remaining naans. Keep the baked naans aside. Naans can be pre made and kept warm wrapped in a cloth and inside bread box or any other covered container.

Before serving, preheat broiler to maximum heat. Transfer a few of the naans to the broiler pan and broil for 15-20 seconds to brown the tops.

You can also brown the tops on the gas stove; hold the naans with the tongs and place them directly over the flame for about 10 seconds. Repeat with remaining breads.
Method for Cooking the Naans on Gas Stove
Heat an iron skillet on high heat. Place the rolled naans out on the skillet and cook on both sides until you can see light brown spots and bubbles coming through. Using tongs, flip the naan directly on the flame to give it the roasted flavor and make it little more crisp.

Once done, remove from the flame and serve hot.

Brush the tops of the Butter Naan lightly with chaat masala and butter if desired. Serve the Butter Naans hot.

Serve Homemade Butter Naan recipe with Paneer Makhani or Smoked Dal Makhani Dhaba Style Recipe and Pickled Onions for a weekend lunch or dinner.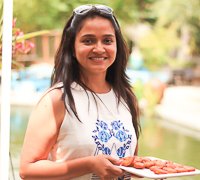 Archana Doshi is the founder of Archana's Kitchen. Archana launched Archana's Kitchen in 2007 as a way to keep track of her and family's recipes, and along the way grew it into one of the most popular cooking websites in the world. Archana is dedicated to helping home cooks be successful in the kitchen. Archana says "I hope you enjoy cooking recipes from my website where the sole effort is to make cooking simple for you. When you try out one of our recipes, we are longing to hear back from you. Do take your time to come back and share your comments, as your feedback means a lot to me"