Planning for lunch and dinner can be such a tedious job sometimes and most times we end up making simple dishes. But it doesn't have be that way. With just a little bit of planning you can have a delicious and healthy restaurant style home cooked meal to feed your family or guests. Here is one such meal plate that is so simple to make that you will feel that you have landed in Sri Lanka.
In today's meal plate, we have a Sri Lankan Style Egg Curry with the gravy prepared with freshly prepared Sri Lankan style curry powder. Team this delightfully tasty egg curry with an Appam /Hoppers, a spongy pancakes from the land of Kerala. Appams are famous in Sri Lanka too. A little bit of planning ahead, you will be able to make Appam as a weeknight dinner for your family. Toss in an Indian style salad consisting of Tomato, Onions and Roasted peanuts for a truly wholesome meal.
Enjoy this traditional curry prepared with the freshly powdered roasted whole spices and tossed in a tomato onion gravy and topped off with hard boiled eggs. The amazingly aromatic curry powder adds a fiery taste but with the addition of coconut milk, the gravy will taste delicious with the just amount of spice and sweet. Prepare this Egg Curry for a sunday morning breakfast or even pack it in you lunch dabbas for a perfect meal.
If you like this recipe, here are some more Sri Lankan Recipes: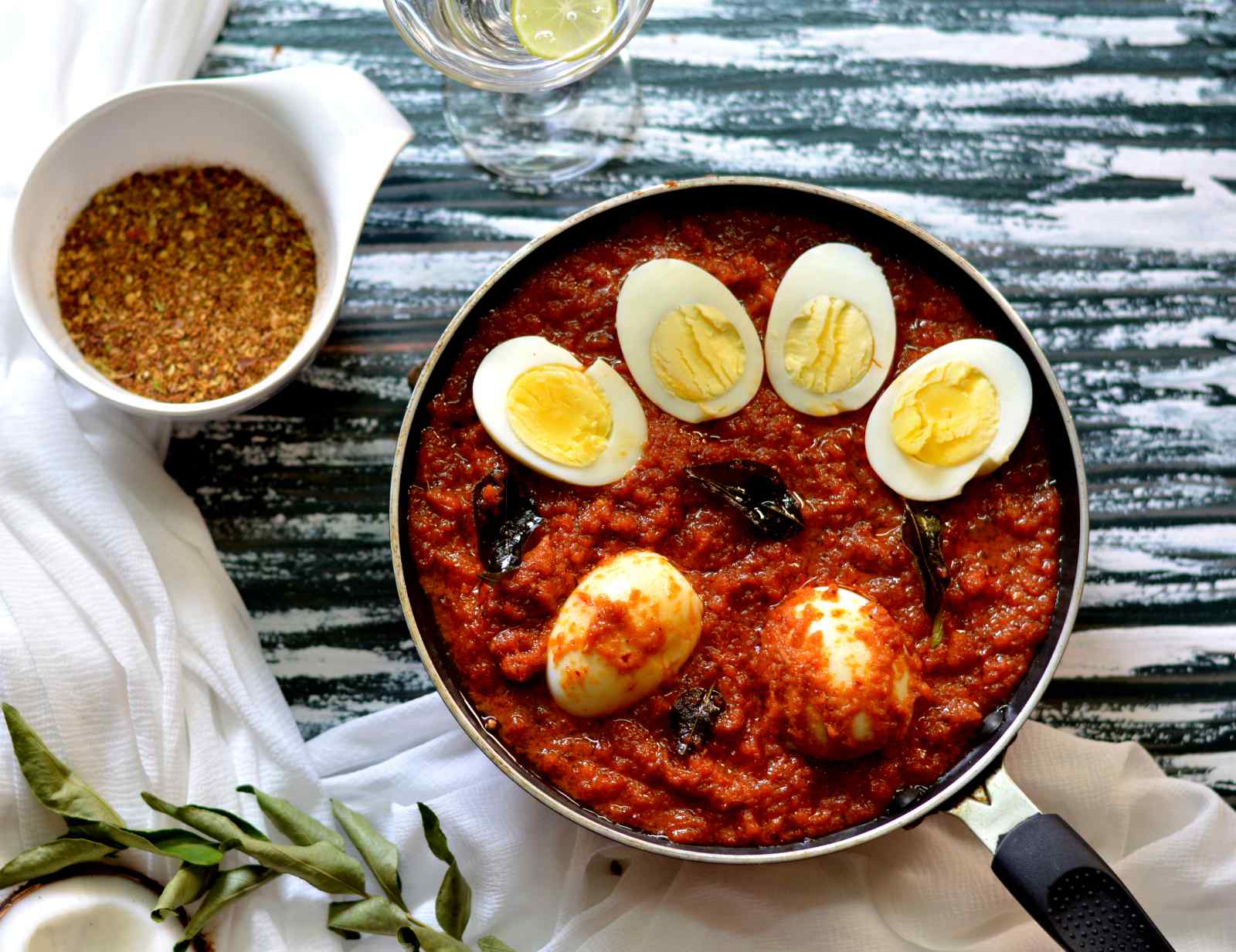 Easy to prepare and easier to cook, this classic dish from Sri Lanka and Kerala makes for a perfect accompaniment to the Egg Curry. All you need is a bit of planning and you wont regret the extra hard work that you put in, because you will thoroughly enjoy this truly fluffy pancake that we call Appam.
If you like this recipe, here are a few more Appam recipes: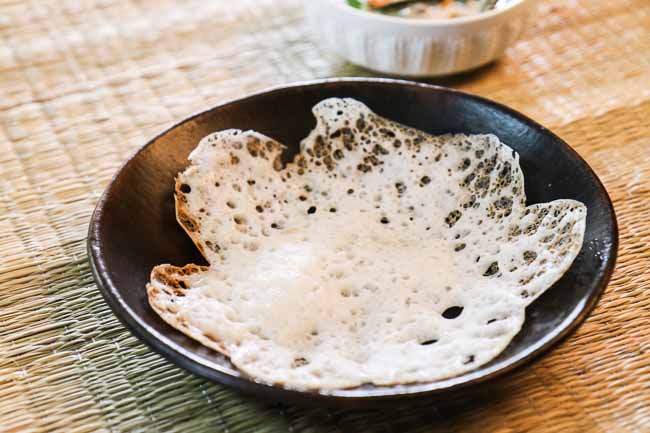 Addition of a simple salad to any meal gives the meal a freshness and cleanses the palette. While eating steamed/cooked food, a side of salad adds a sense of freshness to the meal. Here's a simple salad recipe with grated carrot, cucumber, tomato salad and coriander tossed with a dash of lemon.
If you like this recipe, here are some more salad recipes