It's Friday so that's kind of a party in itself. But to make your Friday ever more fabulous, cook up some delicious food for the family and watch them savour the labour of your love.
We realise how difficult it must be when it comes to planning a special meal for your loved ones given the abundance in drool worthy recipes available everywhere. So to make life a tad bit easier for you, we have made a combination of a few Asian Recipes that will make for a perfect meal for your Friday Night. Asian food is an amalgamation of spices and flavours that will linger on to your taste buds long after you are done with your meal. The combination of different spices like basil, cinnamon, soy sauce, lemongrass, spearmint et al, give Asian food a delectably flavourful taste.
This is a complete meal plan right from appetiser to the dessert, go get cooking, you can thank us later!
Appetiser
Teriyaki is a cooking technique used in Japanese cuisine. 'Teri' means glaze and 'yaki' means to broil/grill. Teriyaki Tofu is a quick starter than can be cooked over a stove top in less than ten minutes. A perfect start to your weekend parties.
You can also go with Shrimp Stir Fry if you prefer non vegetarian.
Main Course
The Vegetarian Thai Massaman Curry, is a fun recipe to make that is packed with flavors from lemon grass, ginger and peanuts combined with spices like cinnamon, cloves and cardamom.
For Non Vegetarians, Thai Yellow Chicken Curry makes a delicious recipe.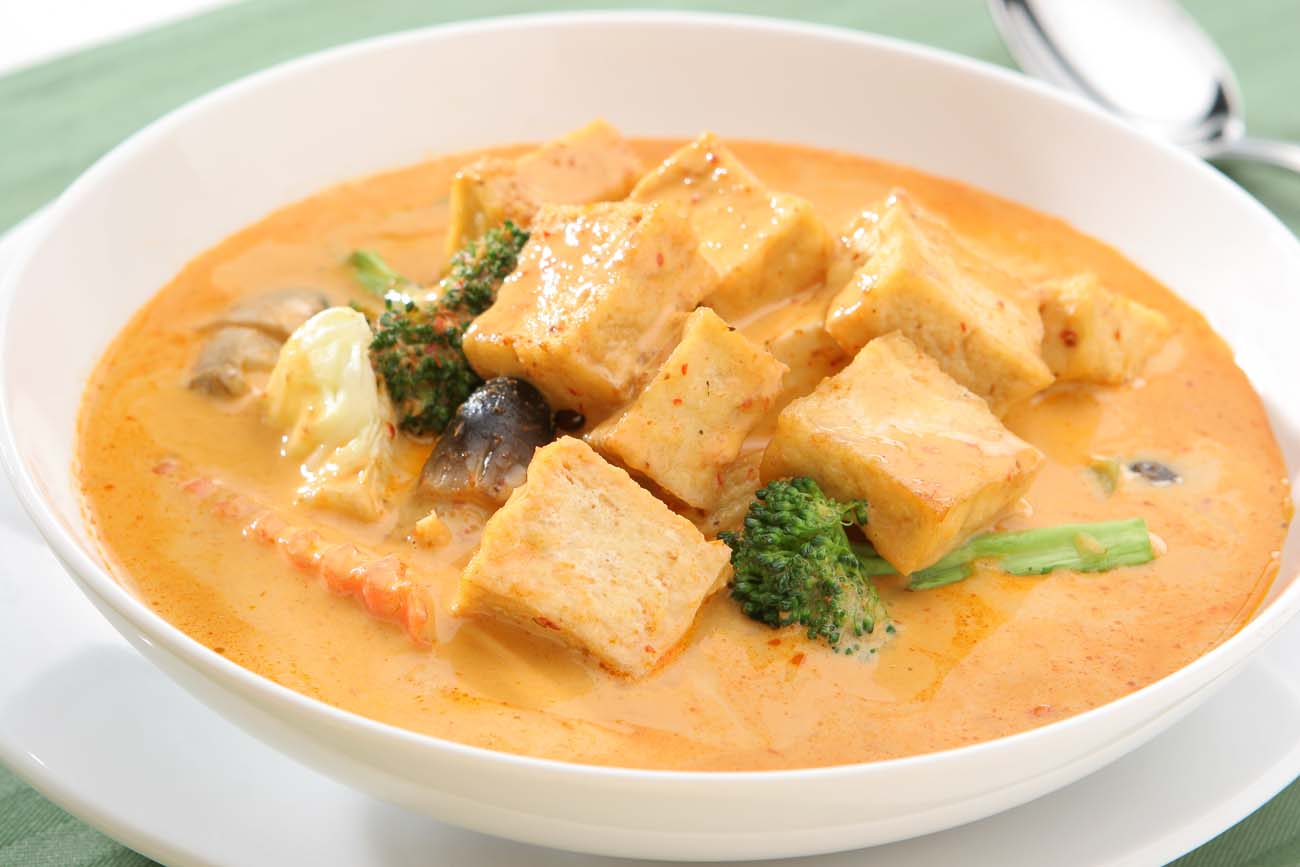 Dessert
Toffee Banana is a typical Asian sweet/ dessert. Banana slices are dipped in a flour batter, deep-fried , then coated with caramelized sugar syrup (toffee) and then finally sprinkled with sesame seeds.