How To Make Preserved Pineapple Recipe
A Delicious Way of Preserving Pineapple at home for the festive season

Amrita Iyer
On

Friday, 28 April 2017 09:01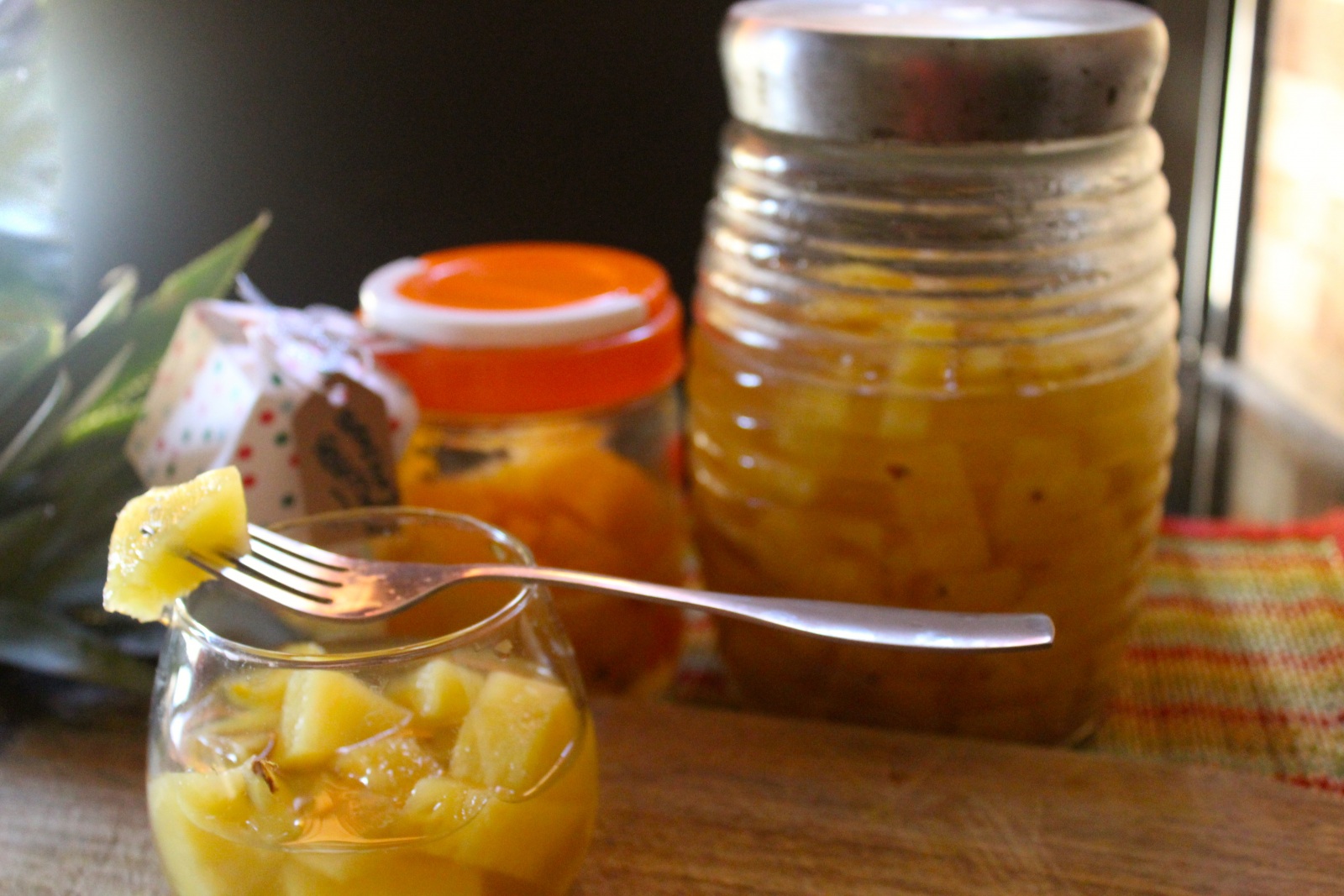 Preserved Pineapple Recipe is one way of having pineapples preserved when the pineapple is in its harvesting season. Pineapple can be used in many recipes like rasams to continental fruit cakes and upside down cakes. This recipe comes in handy when you need pineapples when they are not in season. You can also do this recipe in bulk and store it up in larger airtight jars or to give away as a small edible souvenirs in your home parties in cute small glass jars.
Here are a few more simple recipes that you might also find interesting
Note:
You can add 2 – 3 tablespoons of liqueur to the syrup like white Rum or Vodka but it will eradicate the taste of Pineapple to a large extent! Helps if you want a burst of Pina Colada sometimes!
Use the pineapple preserve in cream cakes (called pastries in India), jam, jelly, ice creams, for puddings, in cakes, toppings and even Indian desserts like Sheera and Kulfi!
Have pineapple preserve just like that for a great dessert which some whipped cream (optional)!
Ingredients
1

Pineapple

, chopped/sliced (2 cups)
1-1/2 cups

Water

1/2 cup

Sugar

2 tablespoons

Orange liquor

, or any alcohol of choice (optional)
How to make How To Make Preserved Pineapple Recipe
To begin making Preserved Pineapple Recipe, in a saucepan, start boiling water. Cut the pineapples required as well. Add sugar to it such that it dissolves when the water boils.

Bring the water-sugar mixture to a rolling boil, and add the Pineapple chunks.

Stir well and bring to another boil.

(You can also place all the three ingredients in a vessel and place inside a pressure cooker and cook for 1 whistle)

Take off heat and leave to cool for 15 minutes.

Prepare a clean glass bottle by wiping it thoroughly with a clean cloth or kitchen towel.

Add the liquor at this stage if using. Add liquor to the Pineapple slices and mix well.

Ladle the Pineapple slices with the syrup into the bottle and cover the container with a clean kitchen towel till it comes to room temperature.Put the lid on once the pineapple comes to room temperature and refrigerate this!

Use Preserved Pineapple Recipe as required. You can also wash off pineapple under running water to drain excess sugar and use them as well, when making savoury dishes.