How To Make Homemade Rose Syrup Recipe

Divya Shivaraman
On

Wednesday, 04 February 2015 03:59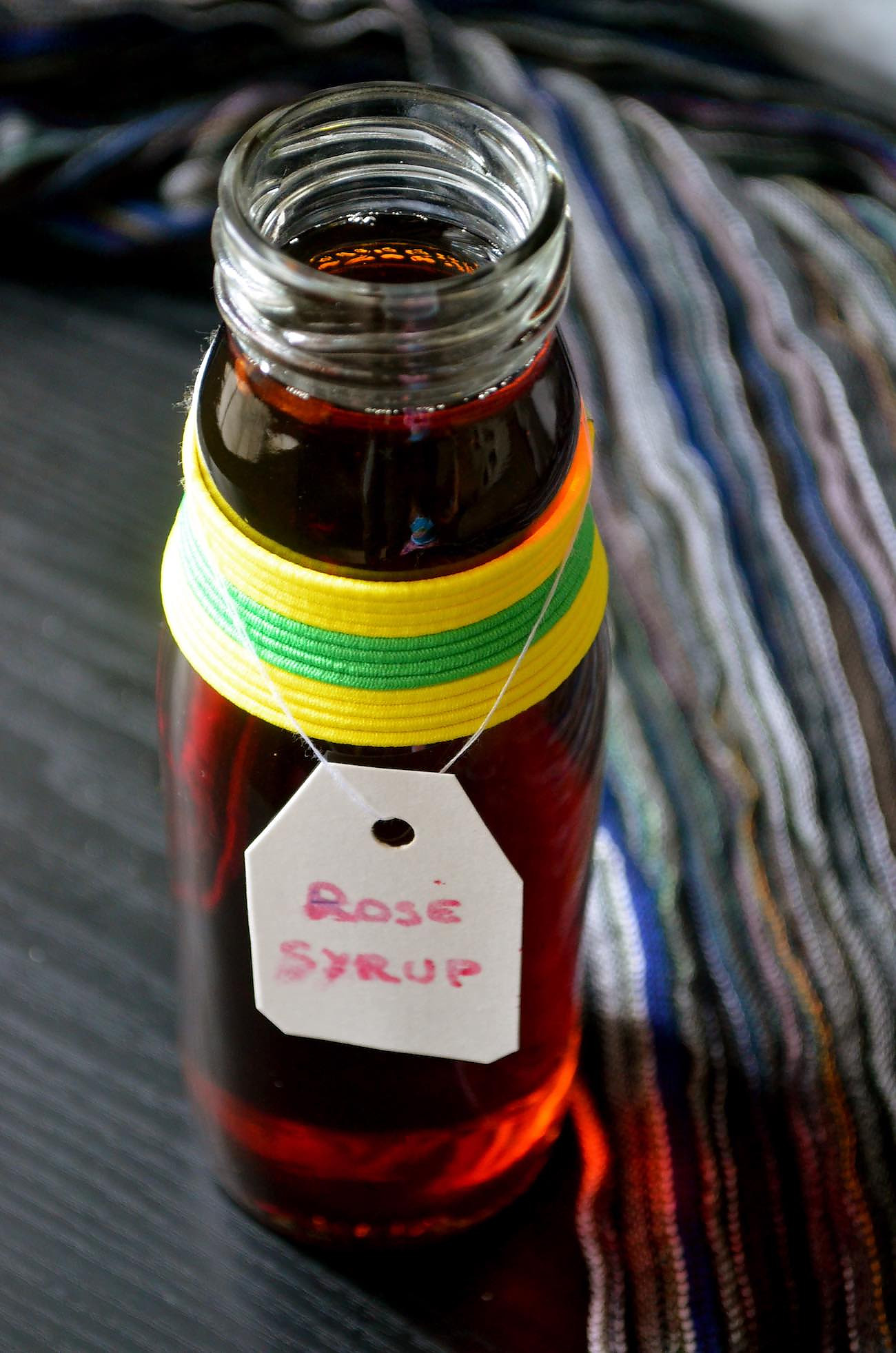 The Homemade Rose Syrup Recipe is a simple recipe with no additives, coloring or preservatives. The rose syrup is made from fresh rose petals, that are dried and then made into a syrup by boiling it in water. You can also use a store dried petals to make the rose syrup.The Rose Syrup can be used in Ice creams, Milkshakes or Juices or even made into the classic Rose Milk for summers.
Ingredients
1/2 cup

Rose Petals

, dried red rose petals
2 cups

Water

1

Cloves (Laung)

1-1/2 cups

Sugar
How to make How To Make Homemade Rose Syrup Recipe
To begin making the homemade rose syrup recipe, we will first clean and dry the fresh rose petals. Skip the following process if you are using store bought dried rose petals.

If they are fresh petals then clean rose petals in running water. Dry the rose petals completely and place them on kitchen paper towels. We will dry the rose petals in room temperature on the paper towels. The process of drying will take a couple of days. After a couple of days, you will notice the rose petals have become crisp and dry. When you touch them they will break apart.

Once the petals are dry, we are ready to make the rose syrup. If you bought the store bought petals you can use it at this stage.

Boil the water in a saucepan. Place the petals in a glass bowl and pour the boiled water on top of the petals, stir for a few seconds. Allow the rose petals to rest in the water until the water cools down. Once the petals cool down, refrigerate the petals and water filled bowl for 12 to 15 hours.

Next day, strain the water into a saucepan (your rose water will be dark red). Place the saucepan on medium heat. Add the sugar and clove to the rose water. Keep stirring to dissolve the sugar. As it heats up you will the water frothing on the top. Gradually the foam will go away as the water begins to boil. Once the water begins to boil, turn the heat to low and simmer for 10 minutes and turn off the heat.

Allow the Rose Syrup to cool completely. The syrup will thicken as it cools down.

The Rose Syrup is now ready to be used in Ice creams, Milkshakes or Juices or even the classic Rose Milk. You can store the Rose Syrup in a glass bottle and refrigerate it for atleast 2 months.