Lunch boxes, are those, that often require a lot of thought that needs to go into it. We like our children to eat the food they like and yet be healthy at the same time. So here is a simple lunch box, made with idlis that kids love along with some vegetables that are almost lost in the tadka. This way your child is eating the favourite idlis that are made nutritious.
A side of dried black grapes and almonds, are healthy as well as help cut out the savoury notes from the Mixed Vegetable Idli upma.
A delicious upma, made differently with idlis, made either fresh or leftovers. These idlis are cubed and tossed in a tadka, with crunchy curry leaves, and healthy vegetables like carrot, beans and capsicum. With the added crunch of the onions and urad dal, and simple seasoning of salt and turmeric powder. This upma is an absolute win win.
Try our other Upma recipes: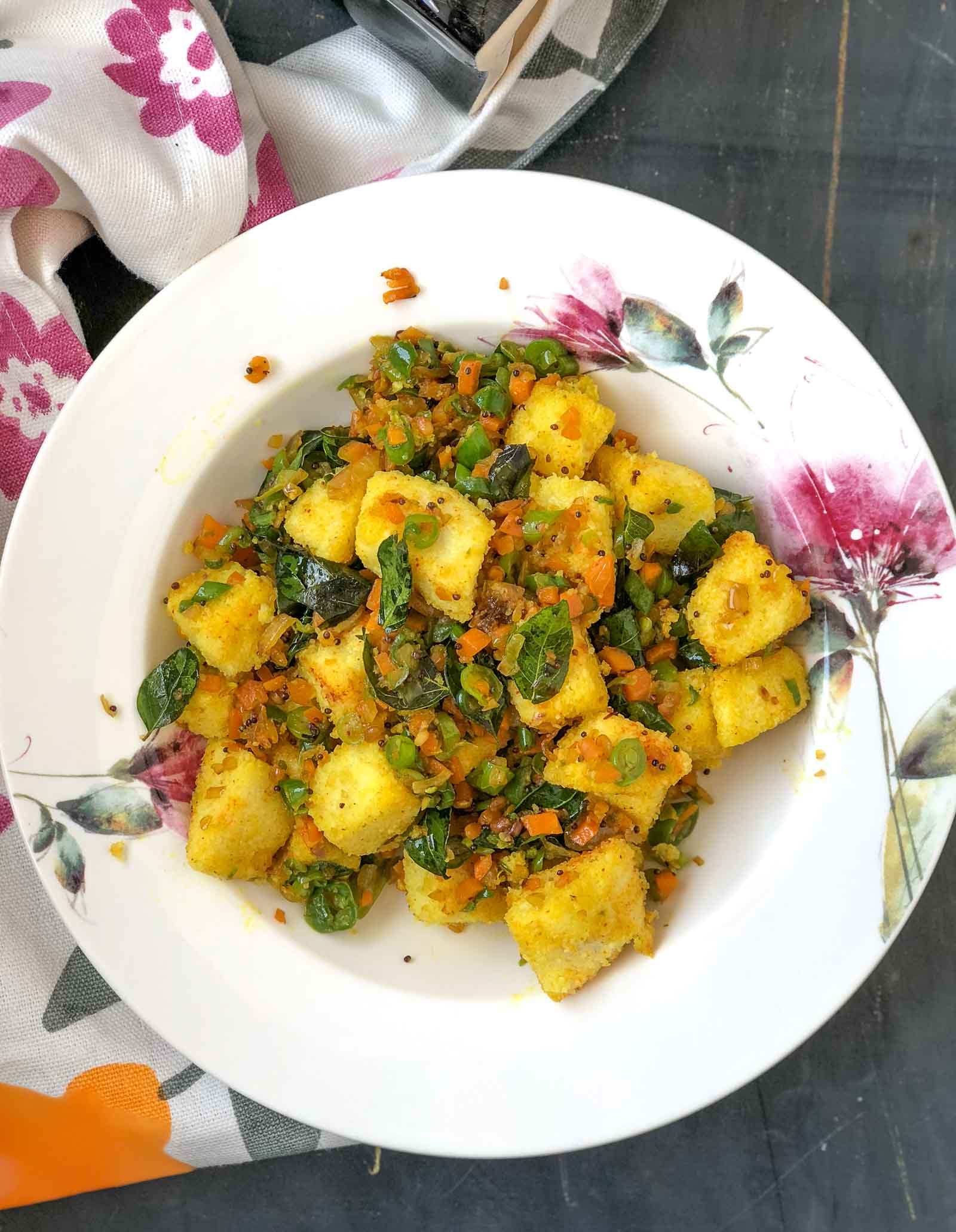 2. Dry Fruits and Nuts
A great way to include these nuts and dry fruits into the kid's diet. These nuts and dry fruits are highly nutritious and rich in fiber.