Lemon Cookie Recipe

Archana Doshi
On

Wednesday, 29 August 2012 13:43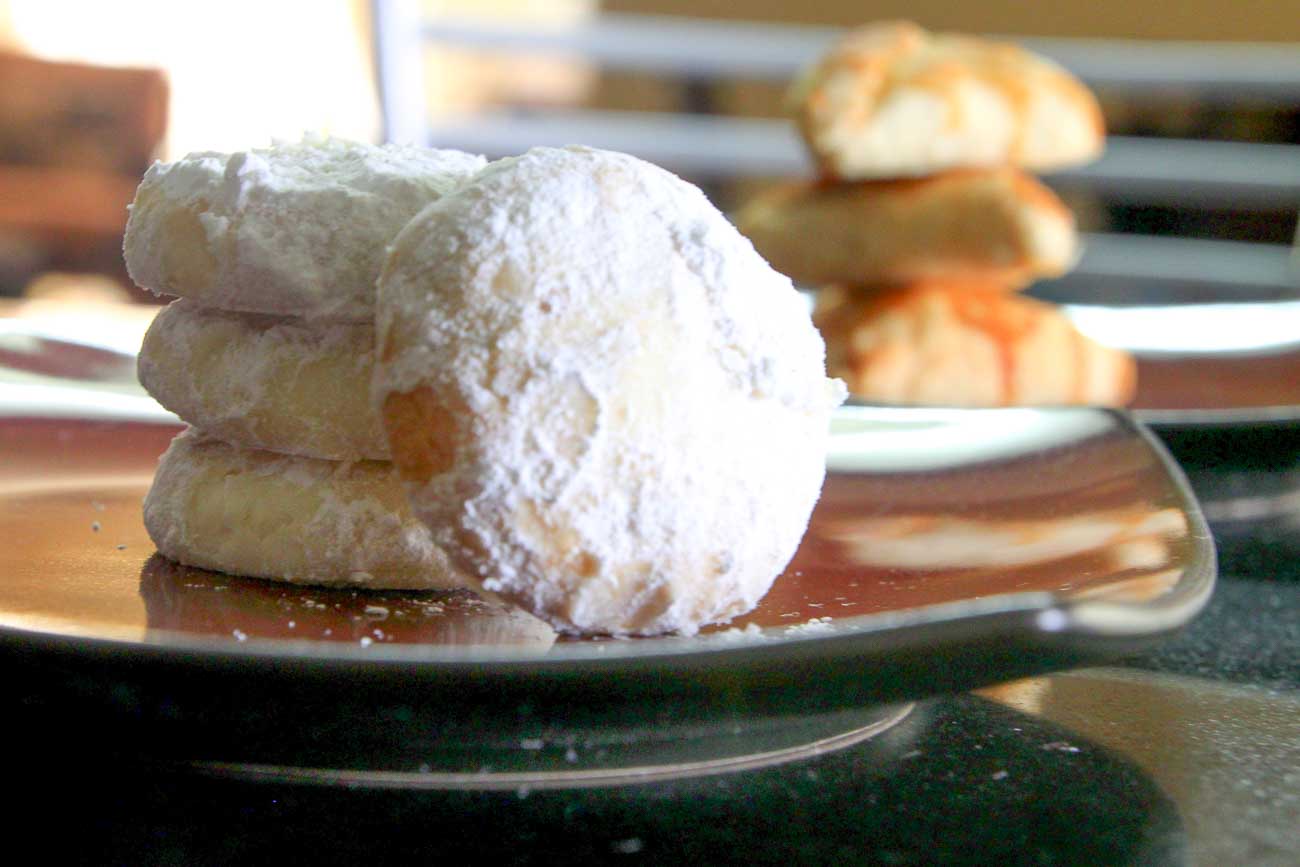 The delicious Lemon Cookies are made with some lemon juice and lemon rind to add to the extra lemon touch. This is one of my favorite cookies and I love to coat it with some confectioners (icing) sugar. The Lemon Cookie Recipe are a perfect addition along with the afternoon coffees and even perfect for gifting for friends and family for Christmas and the holiday season.
If you like baking and want to try new cookie recipes, you must try some of our favorites
Ingredients
2 cups

All Purpose Flour (Maida)

3/4 cup

Butter (Unsalted)

, cut into small pieces
1/2 cup

Sugar

2 tablespoons

Corn flour

1 teaspoon

Vanilla Extract

1/4 teaspoon

Lemon zest

2 tablespoons

Lemon juice

1/4 teaspoon

Salt
How to make Lemon Cookie Recipe
To begin making the Lemon Cookie Recipe, sift together the flour, corn flour and salt and keep aside.

In the bowl of your stand mixer with the paddle attachment, cream the butter, castor sugar and vanilla until light and fluffy. Add in the lemon juice and vanilla. Continue next to add the flour mixture and beat until all the ingredients are well combined. Once the ingredients are well combined, add the lemon rind and beat for a few more minutes.

Scrape the sides of the bowl and make a ball with the dough. Divide the cookie dough into two portions and form cylindrical logs of 1.5 inch diameter. Wrap the logs in clingfilm and place in the refrigerator to chill and firm for at least for one hour.

Preheat the oven to 180 C. Prepare the baking sheet by lining it with parchment paper.

Once chilled, remove the logs and place them on a floured surface. Cut them into 1/4 inch thick rounds and place each round on your prepared baking sheet. Make sure you space them 1 inch apart to give them enough room to spread while baking.

Place the baking sheet into to the oven and bake the lemon cookies for about 15 minutes or until they are firm and edges are golden.

Remove from the oven and let the lemon cookies sit on the baking sheet for a few minutes, they cook a little more while sitting on the heat. Gently transfer them to wire racks to cool completely.

Once cooled completely dip the Lemon Cookies in confectioners sugar and store them in airtight containers and serve them with your cup of coffee or green tea.