Everyday is a new beginning to a new meal. Do not worry of having the same old routine for the day as you can make it interesting by adding an extra bit of love and caring to the everyday meal that you pack for your office. You can make it healthy too as it is very important to check what goes into your everyday meals.
This Meal Plate has a delicious Aloo Sabz Dum biryani which is filled with the goodness of vegetables and you can make it for your everyday meals. This delicious Sabzi is served with Tomato Onion Tadka Raita and Salad which makes it a great combination to end your lunch meal perfectly. There is no rush or chaos to prepare these two dishes before you leave to office. At the same time your healthy diet is also monitored.
The delicious Lunch Box Meal Consist :
1. Aloo Sabz Dum Biryani Recipe

Aloo Sabz Dum Biryani is a delicious one pot meal that makes a good lunch box recipe or a perfect week-night dinner and is filled with the goodness of vegetables. This Dum Biryani is perfect for the days when you want something delicious yet easy to make.
If you like this recipe, you can also try other Biryani recipes such as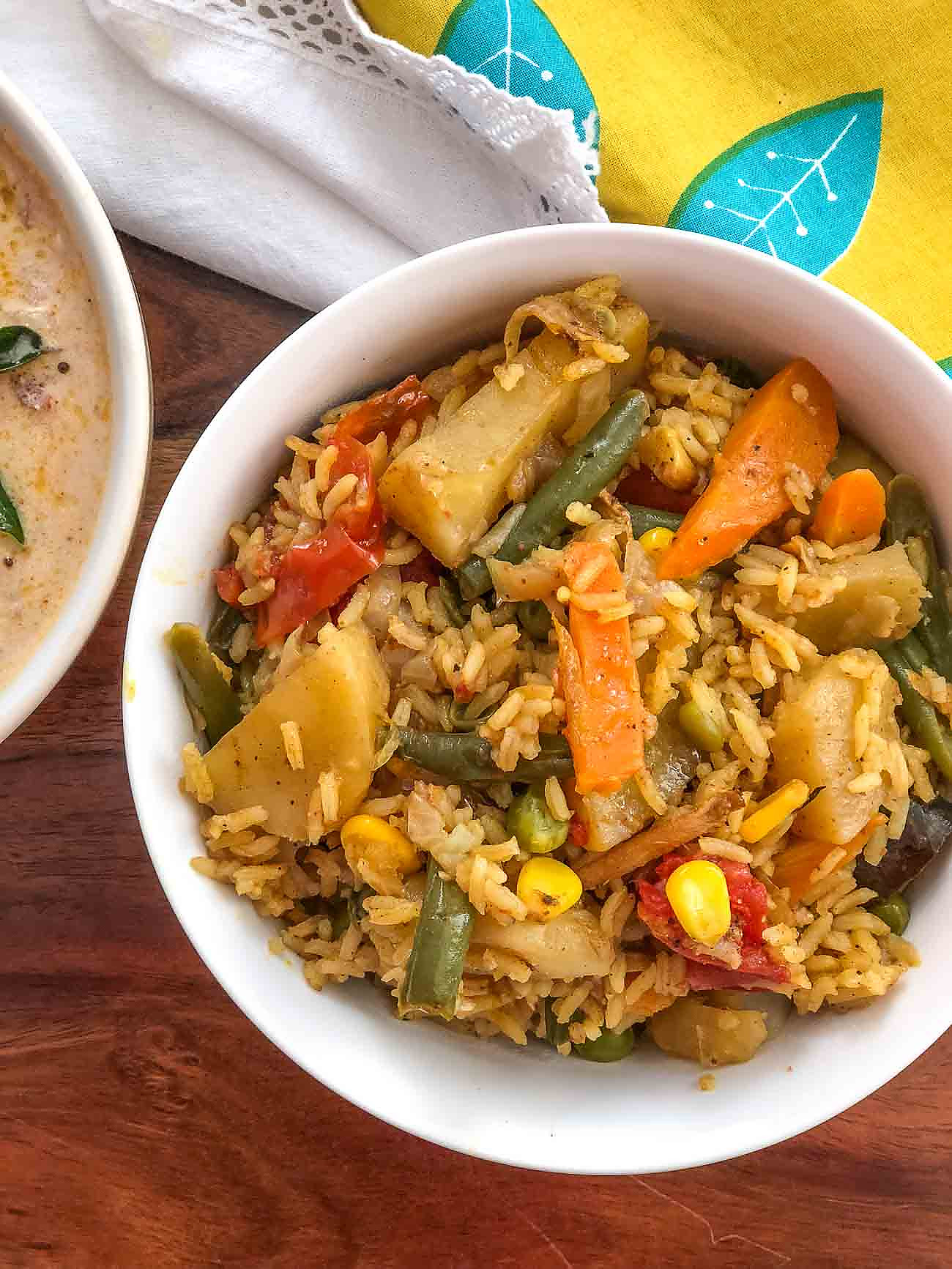 2. Tomato Onion Tadka Raita Recipe

Tomato Onion Tadka Raita is one of those recipes which are very easy to make and gets ready in no time. This Raita can be served with your meal, Parathas or any rice dish. It tastes great along with veg and non veg Biryani's and also enhances the tastes of your meal at the same time. In this raitas, veggies are mixed to the curd and is tempered with curry leaves, mustard seeds and cumin seeds.
If you like this recipe, you can also try other Raita recipes such as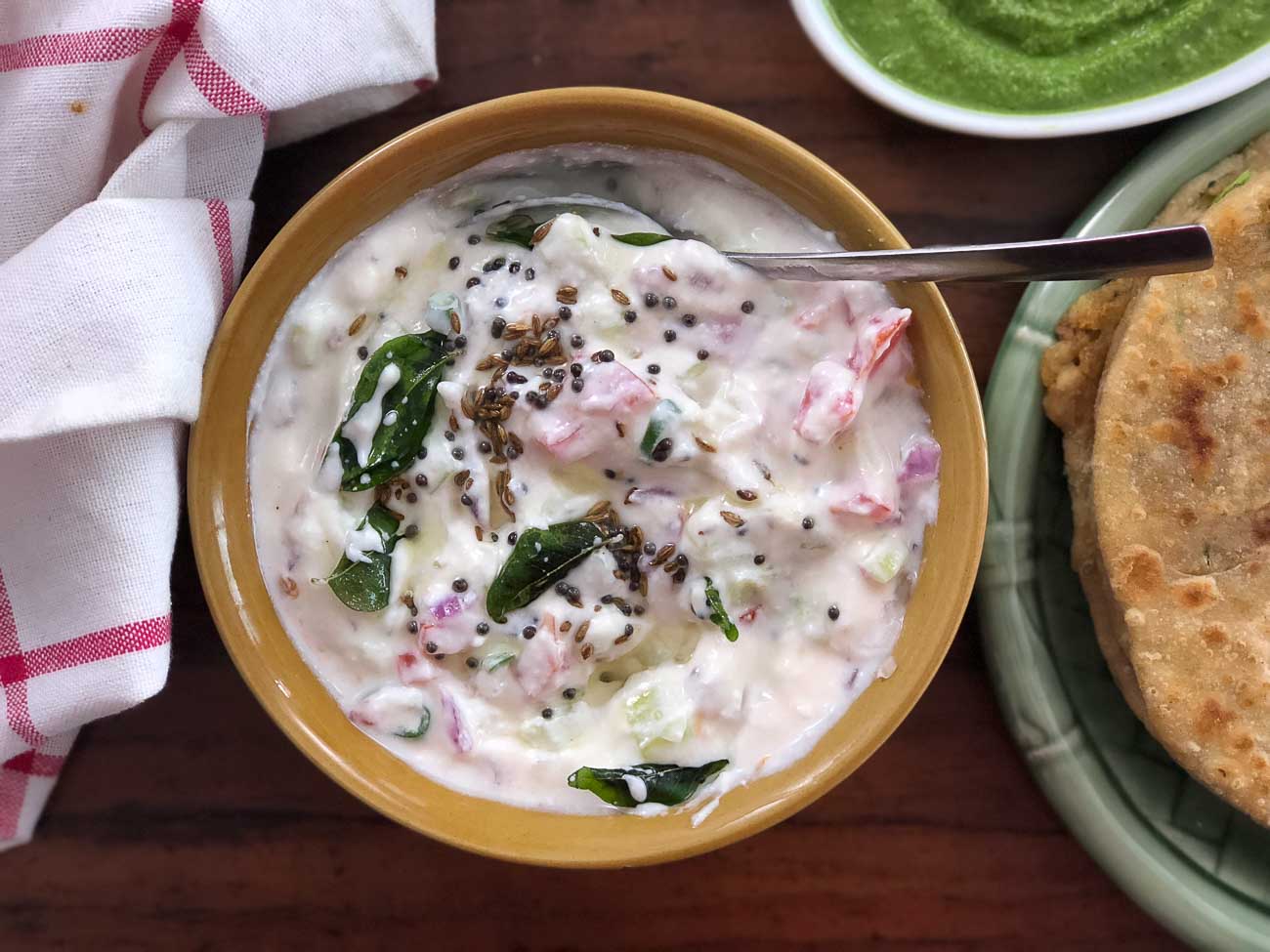 Carrot Tomato Salad is delicious and simple salad made with grated carrots and a lemon coriander dressing. A great starter salad to introduce to children. You can make many variations to this recipe, by adding finely chopped cucumber, pomegranates, chopped apples, green chillies or event steamed lentils.
If you like this recipe, you can also try other salad recipes such as