Open Toast Macaroni Recipe
A open toast that is topped with creamy macaroni pasta with a burst of flavors from the cheese and basil.

Archana's Kitchen
On

Wednesday, 31 January 2018 09:00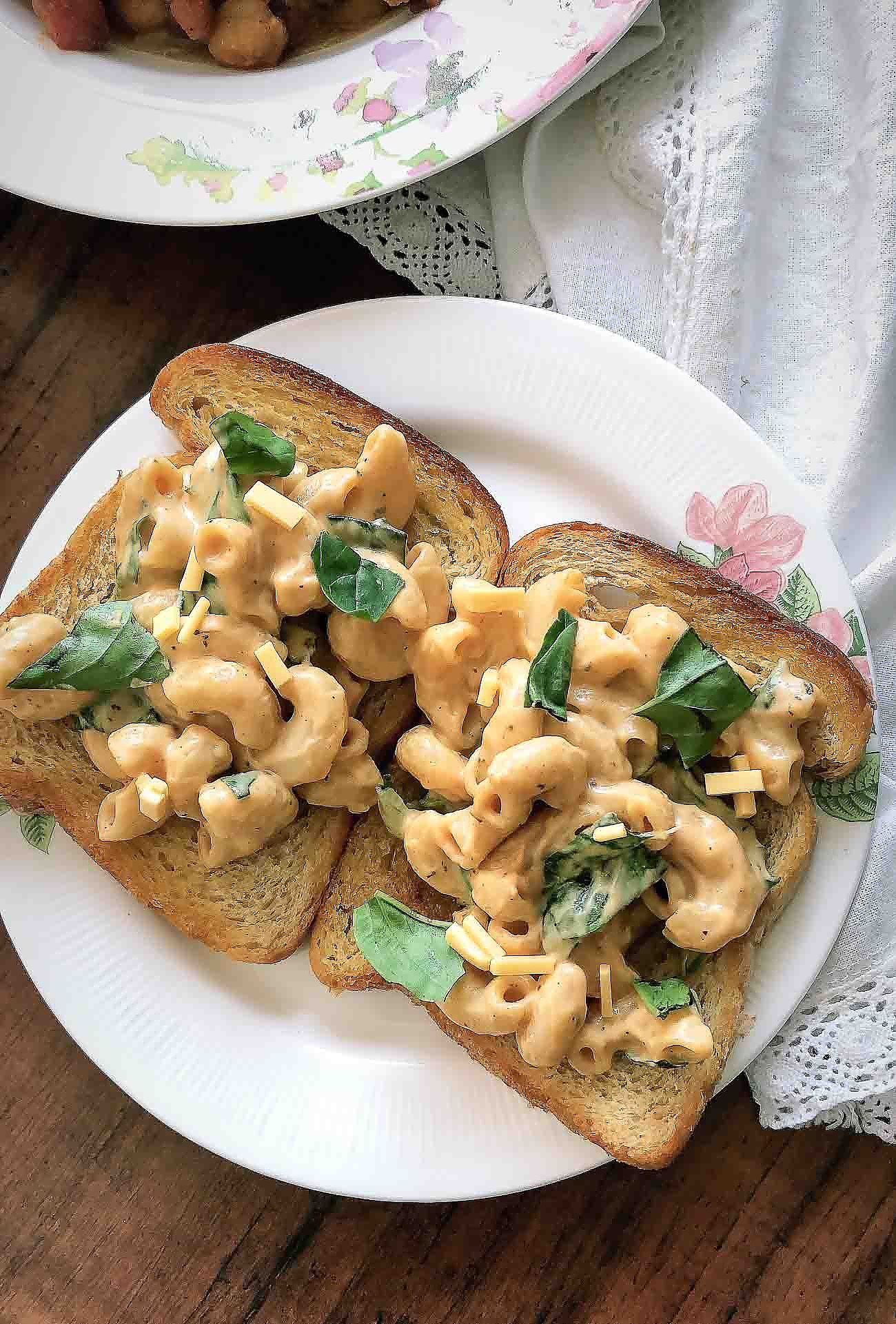 Open Toast Macaroni Recipe is a fusion that we have created at our test kitchen and you would love to experiment that same at your kitchen as well. The creamy macaroni pasta has a burst of flavors which is made with a creamy cheese sauce flavored slightly with the tangy pasta sauce. Fresh basil leaves into the pasta will also add in an extra character to it. Then once the mac and cheese is complete it is then added on top of a crispy toasted bread that can be relished any time of the day.
Serve the Open Toast Marconi Recipe along with a glass of Plum Ginger Juice and White Bean Salad with Onions and Bell peppers by the side.
If you are looking for more pasta recipes here are some:
Ingredients
4

Bread slices

1 tablespoon

Butter

For the Mac n Cheese
250 grams

Macaroni pasta

1 tablespoon

Butter

1 tablespoon

All Purpose Flour (Maida)

1 1/2 cup

Milk

1 teaspoon

Dried Thyme Leaves

1 teaspoon

Black pepper powder

2 tablespoons

Roasted tomato pasta sauce

1 cup

Cheese

, grated

Salt

, (adjust according to your taste)
4 sprig

Basil leaves
How to make Open Toast Macaroni Recipe
To begin making the Open Toast Marconi Recipe, we will first boil the macaroni pasta in water over a sauce pan. Sprinkle some salt and boil it for over 20 minutes.

Check if the pasta is cooked, it has to be just Al-dante (just cooked). When done, drain the water and wash the pasta over cold running water and drizzle some olive oil to freeze the cooking process.

We will move on to making the sauce for the pasta. Heat a sauce pan with 1 tablespoon butter. As the butter starts melting. Add a tablespoon of maida and whisk using a whisker and you will see the maida starts to crumble a bit.

As soon as the butter and maida combines, you can add milk and start whisking to prevent any lumps.

Add in pepper powder, thyme, pasta sauce, salt and keep whisking it. You can adjust the consistency of the sauce as you wish by adding some more milk.

Once the consistency is set right, add in the grated cheese, freshly torn basil leaves and boiled pasta. Give it a stir so that the pasta coats really well with the sauce. Switch off the heat and set aside.

Heat another flat skillet over a medium heat. Spread the butter on either side of the bread and toast it on to the tawa. Toast for about 2 minutes on either side until it is golden brown.

Take the toast out and add 2 tablespoons of the mac and cheese on top and serve warm.

Serve the Open Toast Marconi Recipe along with a glass of Plum Ginger Juice and White Bean Salad with Onions and Bell peppers by the side.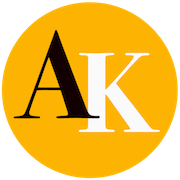 Hi there! This is our chance to talk to you. First, we love creating recipes keeping you in mind. At Archana's Kitchen we try to keep recipes simple, smart and seasonal without additives and preservatives. We hope you enjoy cooking recipes from our website where the sole effort is to make cooking simple for you. When you try out one of our recipes, we are longing to hear back from you. Do take your time to come back and share your comments, as your feedback means a lot to us.