Roasted Tomato Basil Pasta & Pizza Sauce Recipe
The Roasted Tomato Basil Pasta Sauce Recipe is a lip smacking sauce that goes well with any kind of pasta or pizza. Make this pasta sauce and store it in the refrigerator for use anytime. You can quickly whip up a good meal with this readily made delicious sauce and surprise your kids and family members.

Archana Doshi
On

Friday, 25 September 2009 15:55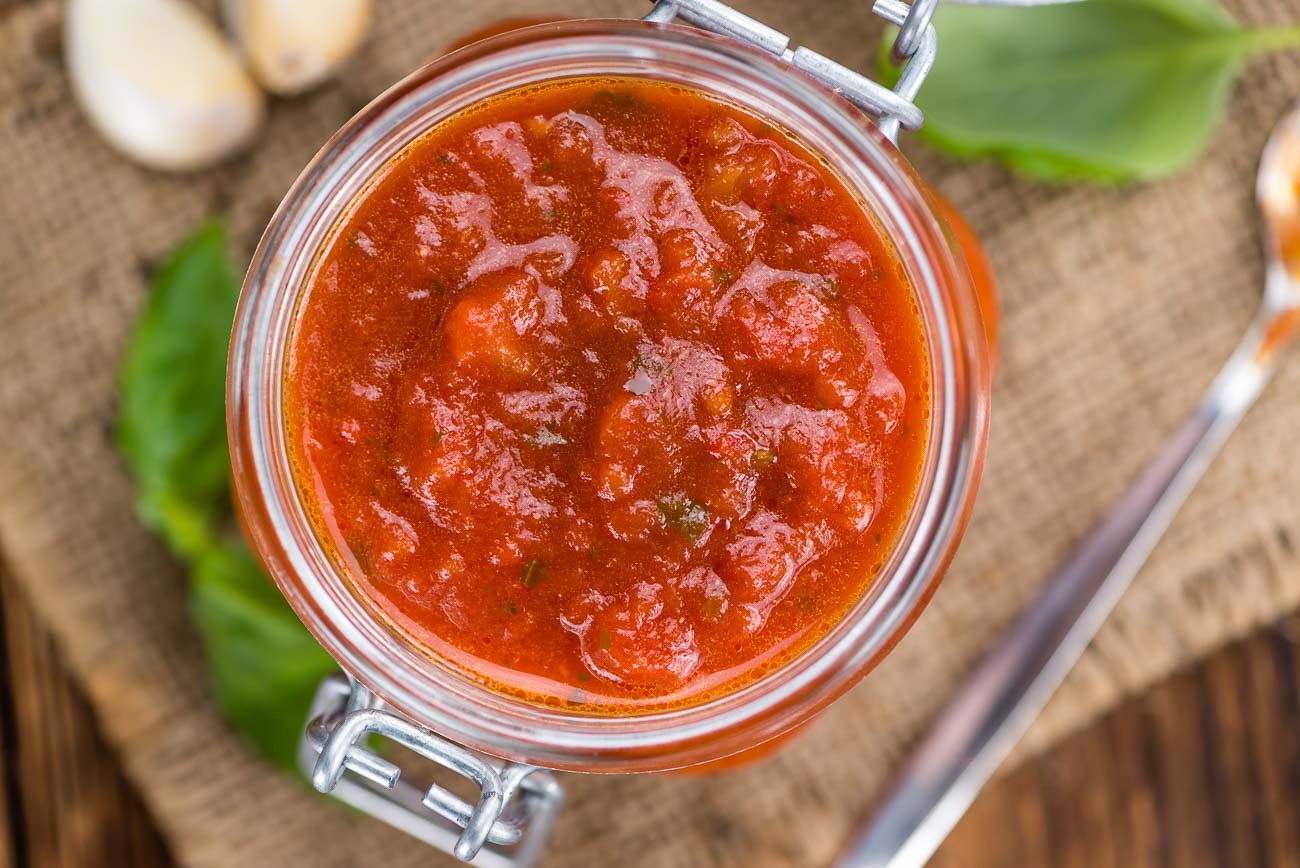 In the Roasted Tomato Pasta Sauce Recipe, the rich red and ripe tomatoes are roasted in the oven and pureed to get the ever so delicious sauce that can be used on pizza or in as a pasta sauce.
Roasted tomato pasta sauce requires very little effort, and roasting the tomatoes brings out a layer of richness in taste that the fresh tomatoes simply do not possess. The sauce can be frozen and enjoyed for months to come.
If you are looking to make some pizza or pasta recipe using this Tomato sauce then here it is :
Ingredients
1 kg

Tomatoes

, cut into half
4 cloves

Garlic

1

Onion

, thickly sliced
3 tablespoons

Extra Virgin Olive Oil

Salt

, to taste
1 teaspoon

Sugar

1 teaspoon

Red Chilli flakes
How to make Roasted Tomato Basil Pasta & Pizza Sauce Recipe
To begin making the Roasted Tomato Pasta Sauce Recipe, preheat oven to 180 C. Wash the tomatoes and slice them in half, making sure the core and the stem are removed.

Place the tomatoes on a baking sheet. Tuck peeled garlic cloves in among the tomatoes. Separate onion slices and scatter among tomatoes. Drizzle all over with olive oil. Sprinkle salt and pepper over all.

Roast the tomatoes in the oven for approximately 40 minutes, or until tomatoes are soft and skins begins to brown.

Once the tomatoes have cooled, transfer roasted tomatoes in batches to a blender and pulse until the sauce has reached the desired consistency. I like them in a pureed consistency.

Add salt, chilli flakes and sugar and give them a brisk boil just before you are ready to use the in a pasta or pizza.

Store the Roasted Tomato Pasta & Pizza Sauce in a airtight bottle in the refrigerator for a few days and use as desired.