Paal Kozhukattai Recipe With Bananas - With Vegan Option
Try this delicious, creamy Paal Kozhukattai made with rice flour balls cooked in coconut milk to satisfy your sweet cravings any time of the day. Make it for any festivals and family get togethers and serve as a dessert or an evening snack.

Karthika Gopalakrishnan
On

Monday, 07 November 2016 00:31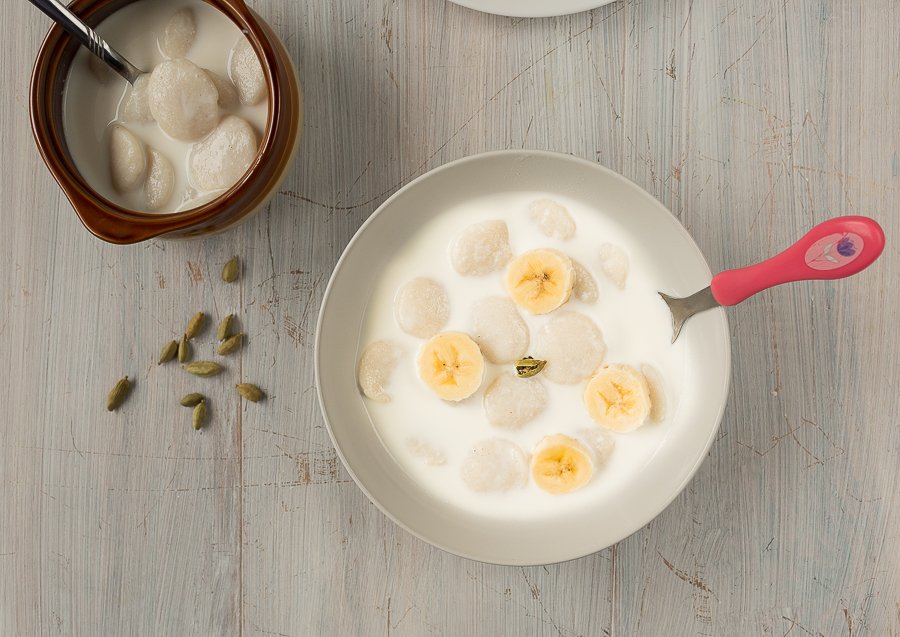 Paal Kozhukattai is authentic delicacy from the regions of Chettinad known for their plethora of deceptively luscious dishes. In a nutshell, Paal Kozhukattai is sweetened rice dumplings cooked in thick coconut milk and milk. The dish is rich in taste and creamy in texture, with added bananas to serve. Finely grounded rice flour is rolled into tiny dumplings and later cooked with coconut milk. You can use only coconut milk instead of milk for vegan Paal Kozhukattai.
The dumplings can be rolled into various shapes according to your imagination. The dish can be sweetened according to your sweet cravings and can be prepared either with sugar or with jaggery. Though it tastes delicious, this doesn't call for any great cooking techniques. The success of the dish lies in the preparation of the dumplings and cooking them slowly in coconut milk over medium heat.The rice balls can be steamed before adding them to the milk pudding. But I prefer to cook them in milk as it gets the flavor of milk and richness. The dish is universal favorite and is enjoyed by people of all ages. Prepare this soul-satisfying Paal Kozhukattai and serve warmly with banana slices.
Serve Paal Kozhukattai Recipe With Bananas as a dessert after a festive meal of Steamed Rice, Mixed Vegetable Sambar, Carrot Beans Thoran and Elai Vadam.
If you like this recipe, try more Kozhukattai recipes
Ingredients
For Rice Dumplings
1 cup

Rice flour

1-1 1/2 cups

Water

1 teaspoon

Sesame (Gingelly) Oil

1/4 teaspoon

Salt

For Pudding
3 cups

Milk

, full fat milk or coconut milk for vegans
1 cup

Coconut milk

, thin
1/2 cup

Coconut milk

, thick
1 teaspoon

Cardamom Powder (Elaichi)

3/4 cup

Sugar

, or Jaggery
1 cup

Ripe Bananas

, sliced for garnish
How to make Paal Kozhukattai Recipe With Bananas - With Vegan Option
To begin making the Paal Kozhukattai Recipe With Bananas, let us start with preparing the rice dumplings. In a small pot, bring 2 1/2 cups of water to boil. Once the water starts boiling, add sesame oil and turn off the heat.

In a bowl, add rice flour and salt. Combine them together. Add water slowly little by little and mix continuously to prepare the dough. Knead the dough together to prepare a soft dough.

Once the dough comes together, grease your palm with oil and roll small balls of dough . I rolled the dough into small coin shaped ones as I preferred a different shape than the usual round ones. Ensure the dough is covered with damp cloth all the time to prevent it from losing its moisture. This also prevents the dough from cracking while cooking.

Repeat the same with the entire dough and prepare small coins out of the dough. Keep the rolled balls covered with damp cloth at all times.

In a nonstick pan, add milk and bring it to boil. Once the milk starts boiling, reduce the heat and add shaped rice balls into the milk.

Cook the rice balls for about 5 minutes without stirring. Ensure that you don't stir the rice balls until they are cooked to avoid breaking the rice balls.

The balls will float on the top once it has been cooked.

Now, add thin coconut milk and cardamom powder to the pot and bring it to boil.

Add sugar and give a stir. Cook for few minutes until the sugar dissolves completely in the milk.

Now, add thick coconut milk and turn off the heat. Remove the Paal Kozhukattai from the heat. Ensure you don't cook the Paal Kozhukattai after the addition of thick coconut milk.

Serve warm or refrigerate for an hour before serving. Paal Kozhukattai tastes delicious either warm or cold.

Serve Paal Kozhukattai Recipe With Bananas as a dessert after a festive meal of Steamed Rice, Mixed Vegetable Sambar, Carrot Beans Thoran and Elai Vadam.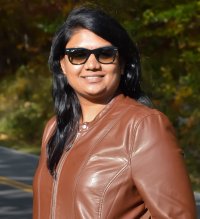 Karthika Gopalakrishnan is a software Engineer by Profession. Being a foodie from childhood, she loves to immerse herself in the aroma of spices and their delicacies. According to her, cooking is a therapy which unwinds the hassles and bustles of a day. As said, the easiest way to enter into the heart of a person is through his food, she loves to bring a unique flavor of every recipe with right composition of spices and love.