Elai Vadam Recipe-A Traditional South Indian Rice Papad
Crunchy delicious Elai Vadam mildly flavoured with green chillies makes a great accompaniment to any meal and can be had as a snack as well. Make and enjoy this crunchy treat with your loved ones.

Archana's Kitchen
On

Sunday, 04 August 2013 20:20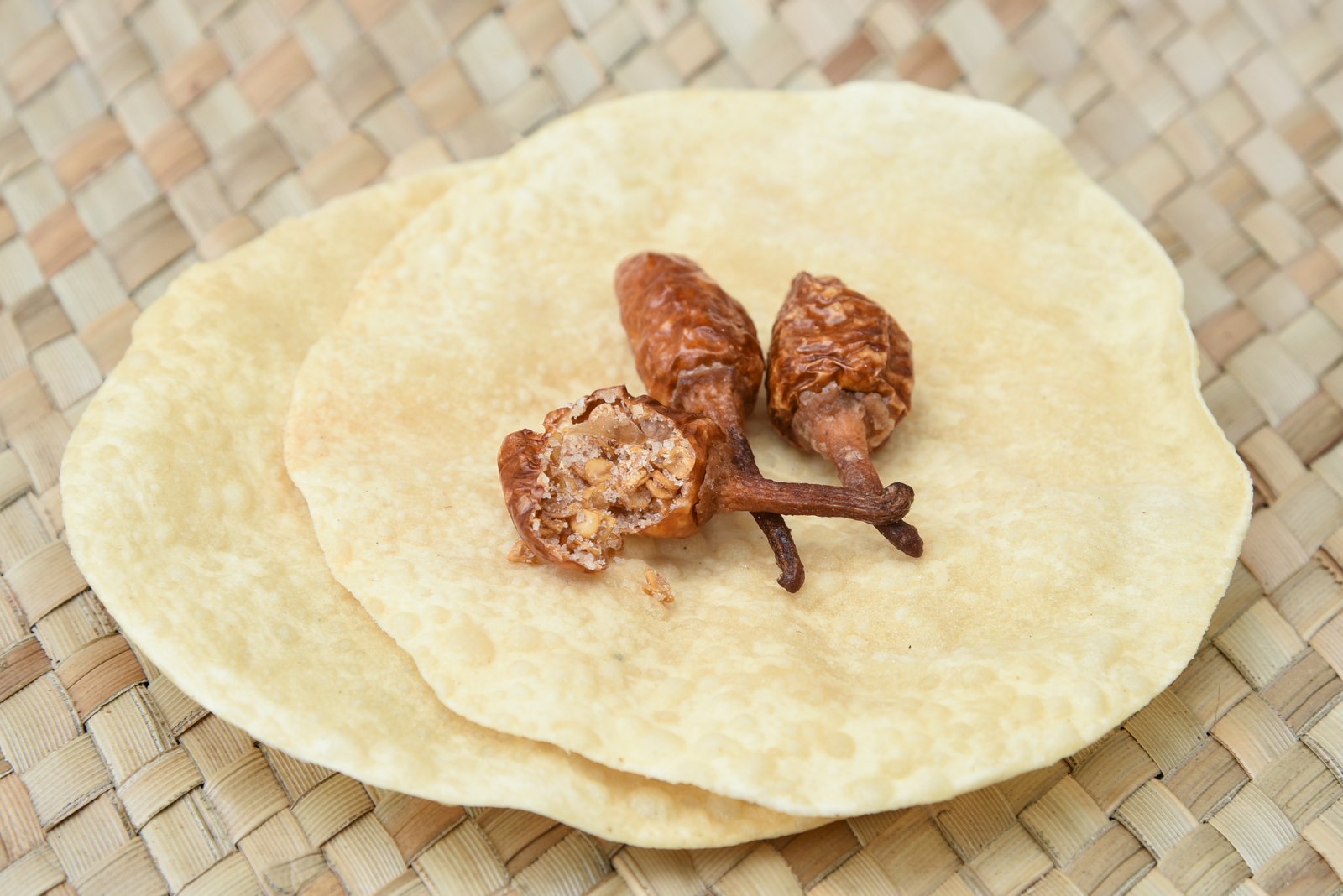 Elai Vadam is a delicious papad/ rice cracker that is very traditional to the south Indian homes. It is typically had as an accompaniment with the main course of the south Indian rice, sambar and pickle meal. It can even be had as a snack when topped with chopped onions and tomatoes.
You can make these vadams in large quantities during summers an store them in airtight containers. Traditionally, this is done on plantain leaves, hence the name, elai vadam. You can smell the nice aroma of the plantain leaf in the elai vadam, and it used to taste awesome. I'm reminded of my childhood days when my grandma used to have this ready when we got back from school.Instead of green chillies, you can use ajwain seeds which gives a different flavor and taste.
Serve Elai Vadam with Beetroot Sambar, Steamed Rice and Pisarna Manga for a wholesome lunch.
Have a look at the other South Indian recipes here
Ingredients
1 cup

Rice

1/2 cup

Sabudana (Tapioca Pearls)

4

Green Chillies

Salt

, to taste
2 teaspoons

Sesame (Gingelly) Oil

1/4 teaspoon

Asafoetida (hing)
How to make Elai Vadam Recipe-A Traditional South Indian Rice Papad
To begin making Elai Vadam Recipe , soak the rice and sabudana separately for 3-4 hours. Drain water and grind the rice and the sabudana together along with green chillies and salt into a smooth batter. Add a little water at a time to make a thick batter.

Allow the batter to ferment for 10-12 hours.

Once the batter has fermented stir in the oil/ ghee and the asafoetida to the batter. Adjust the batter consistency by adding water to make a thick pouring consistency; similar to the pancake batter. Check the salt levels and adjust to suit your taste.

If you have elai vadam stand (usually comes with 6 plates), you can use that, or you can even make use of the dhokla stand if you have one.

Prepare the steamer with water and grease the plates. Pour a small ladle of the batter in the plate, and spread it evenly.

Once the water in the steamer comes to a boil, place the plates in the steamer. Cover and steam for about 2 to 3 minutes. Proceed the same way with the remaining batter.

Remove from the steamer and allow the cooked elai vadam to cool for 3-4 minutes. Using a sharp spatula, or a knife, slowly start removing the vadam from the corners. If the vadam is not cooled completely, it will tear into pieces.

Place the wet vadam either in a clean plastic sheet or a white cloth. This can either be sun-dried, which will not take more than 1 full day, else, you can simply dry it under the fan, probably for 2 days, until it is completely dry and crisp.

Store the Elai Vadam in airtight containers and fry them as desired.

To consume the vadams, they need to be deep fried. Heat oil in a deep frying pan; fry a vadam at a time, they will fluff up and become bigger than they are. Serve the Elai Vadam as it is or along with your meal.

Note: The oil needs to be very hot for frying up vadams. Test the oil by dropping a small piece of vadam first. If it quickly fluffs up and begins to expand and rises up to the top, the oil is ready.

Serve Elai Vadam with Beetroot Sambar, Steamed Rice and Pisarna Manga for a wholesome lunch.