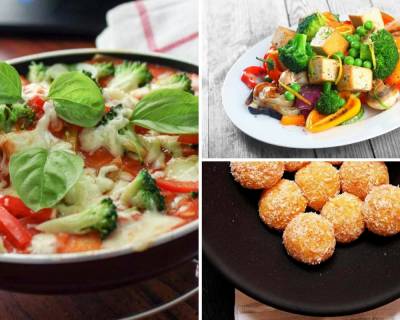 This Weekend Have A Tummy Treat With Choice Of One Pot Meals
Weekends are a time to rejoice a break from routine. They are also the laziest way to start the day sometimes, to sleep longer than weekdays and be relaxed. And it dawns that there needs to be food to keep us going through the day. Idea of a filling brunch to go strolling rest of the day or to do any cleaning, fixing up old pending works in house seems ideal at those times.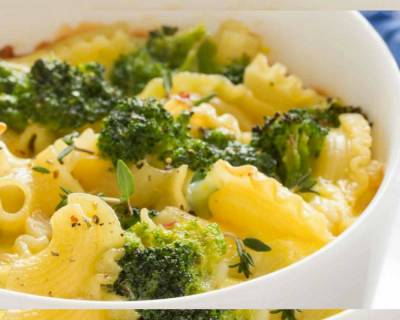 15 Gratifying Casserole Recipes To Try
Casserole recipes are native to French cuisine, while they were later adopted to create different recipes to suit the regional palette across continents. These are an easy fix for dinner because the ingredients just need to be assembled and put away in the oven to be baked. Zucchini, bell peppers, eggplant, cauliflower, tomato, and a plethora of veggies and meat can be included in casserole recipes with freshly made or stored sauces, exotic herbs to flavour up along with added spices.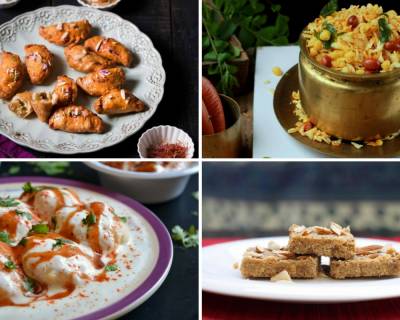 Make Your Diwali Special With Delicious Snacks, Sweets & Special Gifts
Diwali, is one of the most celebrated festivals of India. It signifies the victory of light over darkness, good over evil, knowledge over ignorance, and hope over despair. As the festival is just around the corner, we are sure everyone is excited and gearing up to bring in the festival of Diwali with new clothes, household items and of course delicious food. This is one of those festivals where friends and family come together to celebrate. And where there is celebration, there will always be food.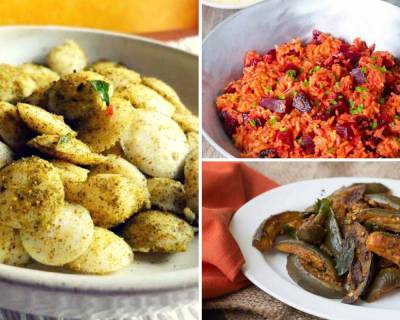 12 Creative Ways To Use South Indian Podi To Make Your Meal Delicious
There are days when we want to spend less time in kitchen by avoiding lengthy cooking process but at the same time, want to keep our taste buds pampered as well. Various spice combined with dals to make Podi comes in handy at those times. Podis prepared well in advance can usually be stored for a long time Podi is a delicious combination of spices and dals with desiccated coconut sometimes. Naturally protein rich, podi tastes delicious with plain hot rice, ghee, and sambar.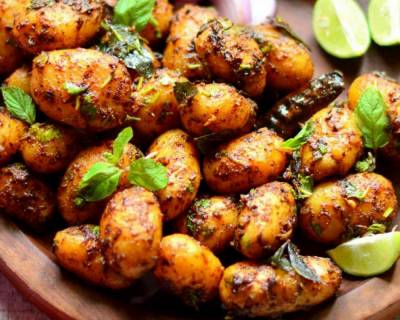 8 Spicy & Delicious Baby Potato Recipes That You Love
Potato is one of those vegetables which is loved by one and all, whether it is a kid or an adult. While we can make many recipes out of it, here are a few delicious recipes that you can make using Baby Potatoes. These tiny treats of potatoes are easy to make and looks great on your serving plates too.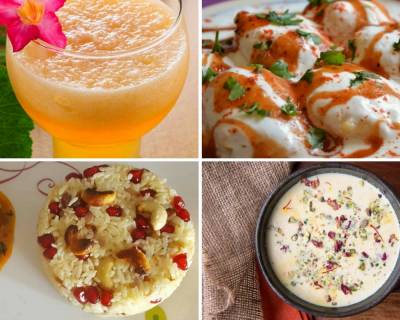 Plan An Elaborate 4-Course Dinner Party For Diwali
Festival of light, Diwali/Deepavali is here as a reason to rejoice with family and close friends. Besides yummy snacks, sweets and savoury food, there is always lots to do. India celebrates it with 5 days full-fledged celebration, each day marking its own importance with the mythology and history attached to it. Though attached reasons of celebration alter with regions, Diwali is a celebration of light over the dark, within us, and around us. Crackers, diya, rangoli, flowers, fresh home décor-all mark the festivity of Deepavali.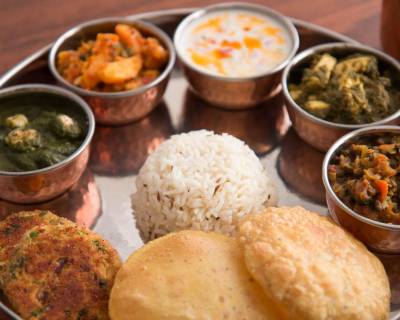 9 Delicious and Healthy Recipes To Make Karwa Chauth Special
Karwa Chauth has been a long lasting Indian tradition that portrays the devotion of wife towards her husband. It is a custom that every married woman fasts one day for her husband's long lasting life. The festival is mainly celebrated in the north part of India and it is predominant in the states of Rajasthan, Haryana, Gujarat, Uttar Pradesh and Punjab. The festival mainly depicts the wife's love and affection towards her husband through the Indian customs and tradition.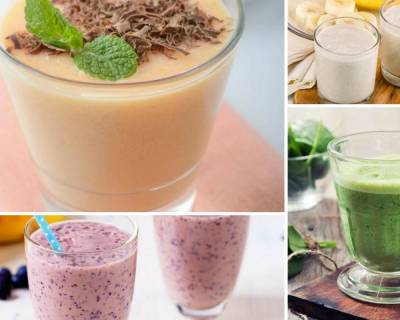 12 Fulfilling Breakfast Smoothie Recipes To Boost Your Energy
Do you love to be busy? Enjoy your household chores and career together? Want to always eat right and maintain a healthy lifestyle? Or are you that perfect homemaker who ensures every day that the right nutrition is fed to the family? Morning rush hardly allows people to enjoy every bite of breakfast that is an essential fuel till lunchtime. What do you do to fill the deficit of the nutrition that might as well be incomplete?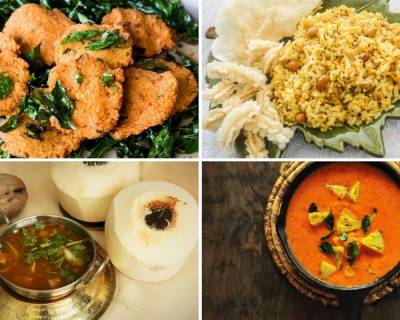 4 Course Meal For South Indian Navratri
South Indian Navaratri is a festival of nine nights celebrated by worshipping the celestial power "Shakti" in the form of Lakshmi, Saraswathi and Durga. While North India celebrates this festival as the symbol of victory of Rama over Ravana by burning the idol of Ravana, South India celebrates it as a symbol of Shakti's victory over demons.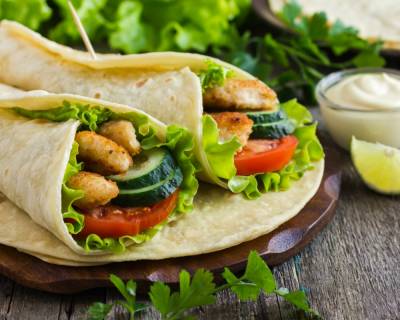 9 Easy Rolls/Wraps That You Can Pack In Your Lunch Box
There are days when we just want to pack one lunch box and we have a solution for you. Packing a roll or wrap in your lunch box is easy, healthy and filling too. They are a perfect one dish meal which can be packed and carried easily, or even enjoyed on the go while you are in the car or planning a picnic. The best part about a roll or wrap is that you can fill the stuffing of your choice with your preferred herbs and sauces.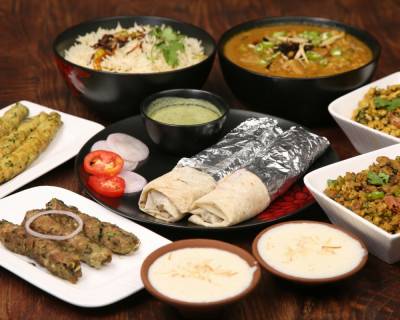 Plan An Elaborate Lunch On Bakra Eid With These Delicious Recipes
Its just the starting of festivals that are celebrated in India on a large scale and one of them, Bakra Eid is just around the corner. In addition as you might know it as 'Eid-ul-Adha', this magnificent and religious festival is celebrated by Muslims all over the world as per the Hijri calendar.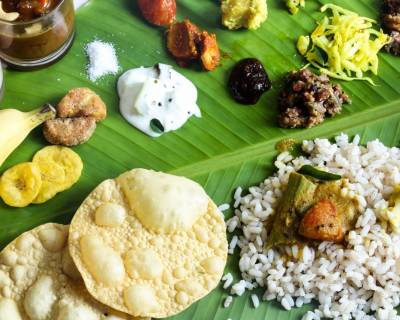 Make This Onam Special With Our Delicious Sadya Menu
Onam/Thiruvonam is the festival of harvest and prosperity in Kerala, India which is celebrated in the beginning of Chingam month. Onam carnival with folk dance, songs, snake boat race (vallamkali in Pampa river), display of artistically decorated elephants, traditional music, combat game of kayyankali, colourful flowers and elaborate festive meals marks the momentous 10 days of Onam. In Kerala, it is believed that the spirit of prosperous and just ruler Mahabali visits land on Thiruvonam. Flowers are artistically laid out to make mats on floor to invite the spirit of the king Mahabali.