16 Delicious Hariyali Indian Non Veg Recipes You Must Try | Green Non Veg Curries
We have so many different cuisines from different states in India, each and every dish so flavourful and full of taste. But to include them in our daily diet, we must see that the dish we are including in our daily food includes the nutrients required for our everyday routine. Also we have to see that we are not making the same thing again and again, so that our family doesn't get bored of it and enjoys the food while we sit to eat.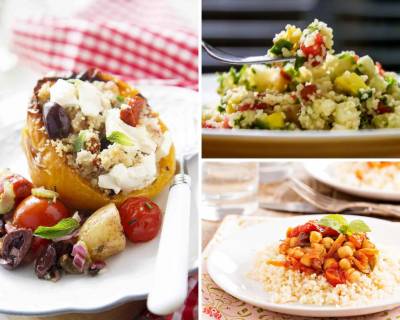 12 Couscous Recipes To Include In Your Everyday Diet
With health and wellness discussions doing the rounds in most conversations, people today are conscious about what they eat, what is good for them, the kind of fitness routines they must set for themselves and the like. Amongst these nutrition they say holds the most weightage. Including healthy ingredients into your diet on an everyday basis is an absolute must.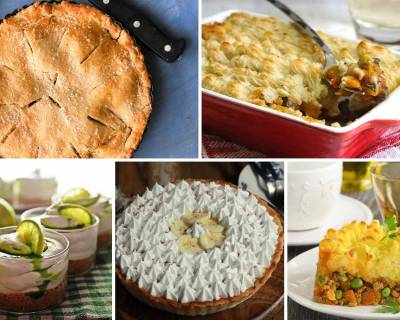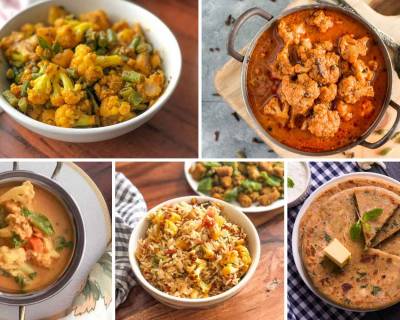 58 Lip Smacking Indian Cauliflower Recipes - Sabzi | Curries | Poriyal
Cauliflower is a member of the Cruciferous family along with vegetables like broccoli, kale, cabbage, Brussels sprouts and is gaining worldwide popularity as more and more people are adapting a plant based, gluten-free, low carb diet-cauliflower qualifies for all that and it is such a versatile vegetable that even TIME Magazine dubbed cauliflower " The new IT Vegetable".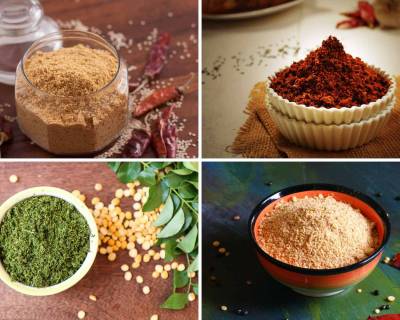 14 Chutney Podi Recipes That Will Spice Up Your Meals
As important as our appetizers and main meals are, equally important are the condiments that are served alongside. Condiments like pickles, raitas, chutneys add that extra bit to spice up the flavours on your plate. One such condiment is chutney podi from the South of India.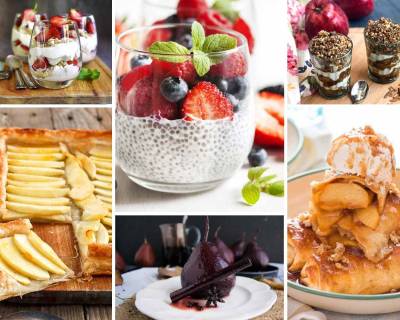 71 Fruity Desserts That You Will Absolutely Relish For Parties & Dinners
Talk about food, and the first thing that comes to our mind are the various flavour profiles. While some of us like the savoury bit of it, the rest of us have that sweet tooth. While our appetizers and main course dishes are all savoury, it's needless to say that the desserts are all sweet.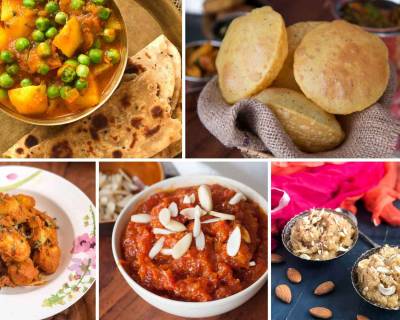 11 Delicious Aloo, Puri & Halwa Combinations For Delicious Weekend Meals
Aloo Puri Halwa is popular savoury and sweet combination across North India and is popular during most hindu festivities and rituals. You can find different versions of Aloo Puri Halwa across India. You have the famous Nagori, Puri Halwa sold in Chandni Chowk of Old Delhi, to Aloo Dum and Bengali Luchi in Bengal to Aloo puri and Kesari Bhath in South India and it is I think India's favourite breakfast meal.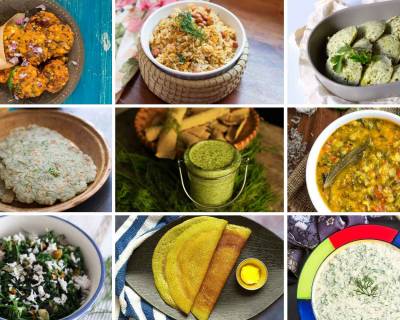 20 Delicious Recipes That Uses Dill Leaves In Various Ways
Adding fresh green leafy vegetables to your diet, is always recommended to increase the nutritive value of the meals consumed. Be it spinach leaves, fenugreek leaves amaranth leaves or even dill leaves. Each of these are healthy to include in your everyday diet. One such green leafy vegetable is Dill leaves. Which has earthy yet fresh flavours, when added to various dishes.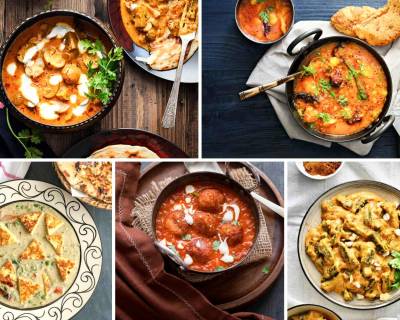 10 North Indian Curries Perfect For Special Weekend Dinners, Parties & Festivals
DIWALI is just around the corner and with this festival we get an opportunity to meet our dear and loved ones, as we all gather at one place to celebrate one of the biggest festival of India. And when the entire family is together, the celebration starts with food, especially on the day of Diwali. Delicious starters, mouth watering main course and aromatic desserts, we can't think of any better day to make a rich meal which is enjoyed by everyone in the family.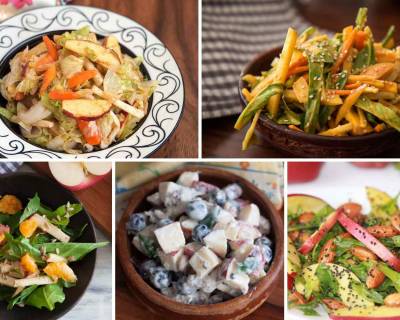 15 Delicious Apple Salad Recipes Perfect For Dinners
There is nothing better than a healthy crunchy fresh salad along with a meal or on its own. Apples are a great way to add crunchiness, natural sweetness and fiber to a diet. Apples go well with all green leafy vegetables, nuts and other fruits and vegetables and since there are so many different varieties of apples available you can make your salads more interesting by mixing a few varieties.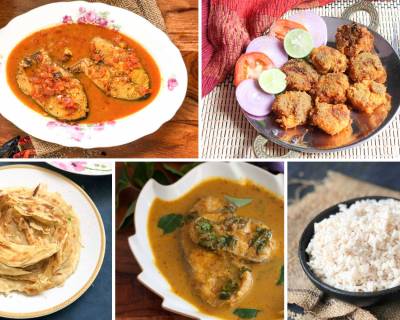 5 South Indian Fish Curry Meal Ideas You Must Try
Fish, which is considered one of the healthiest food is a favourite for all the sea food lovers too. In India, we get a lot of variety of Fish such as Basa, Hilsa, Rohu, King Fish, Seer Fish, Sea Bass, Katla, Salmon etc which can be used to make different types of Curries and Fish Fry.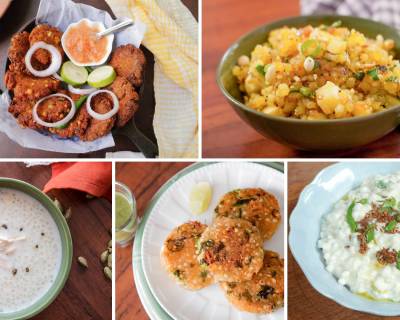 17 Delicious Sabudana Recipes You Can Make - Sago / Tapioca Pearls
Sabudana or Tapioca Pearls, which is also called as Sabbakki in South India is usually used during Fasting days. It is not only tasty but has many health benefits too. They are small white pearls that is usually soaked overnight before it is used for cooking. There are many recipes that can be made for breakfast or snacks using sabudana. When we talk about its health benefits, it is a great source of Protein therefore a great food item for vegetarians to include in their everyday diet, to fulfill their everyday intake of Protein.