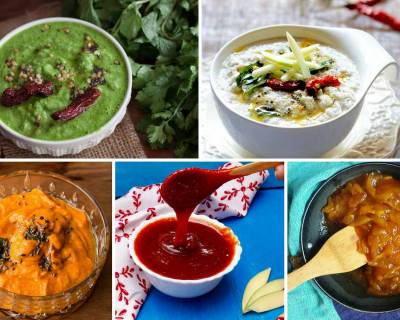 12 Interesting Raw Mango Chutney Recipes To Make This Summer
Chutneys are by far the most commonly served condiments across Indian cuisine, be it in North India or in South India, freshly made with fresh ingredients.
With the summer season around the corner and the markets being flooded with mangoes, we bring to you a variety of refreshing Raw Mango Chutney Recipes can you can serve in as many ways as you can.
A simple mixture of ingredients, blitzed in a mixer grinder, this raw preparation can be made with various permutation and combination of region specific ingredients. Most often the chutneys are given a tadka, elevating and enhancing the flavour of the chutney.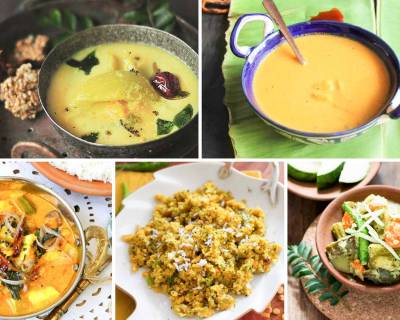 23 Delicious Mango Recipes To Try For An Indian Main Course
Summers are approaching slowly and steadily and so is the season of Mangoes! Mango, is one of those fruits which is loved and relished by everyone and we just wait eagerly for this time of the year, when we can relish the juicy Ripe Mangoes or the tangy Raw Mangoes. Most of us eat sliced Mangoes as snack or we make a milkshake out of it to beat the scorching heat. But have you ever tried curries and dals out of this delicious fruit?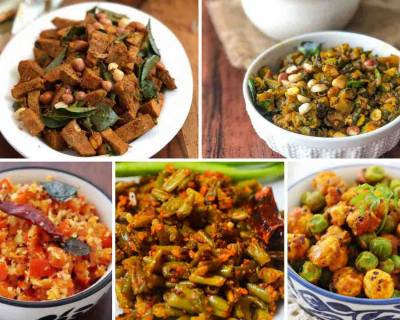 44 Best South Indian Poriyal Recipes You Must Try
If you are looking for new and improved ideas to make side dishes then these South Indian Poriyals/ Sabzis are delicious. We at Archana's Kitchen have put together 44 brilliant Poriyals or Sabzi Recipes that will tickle your taste buds!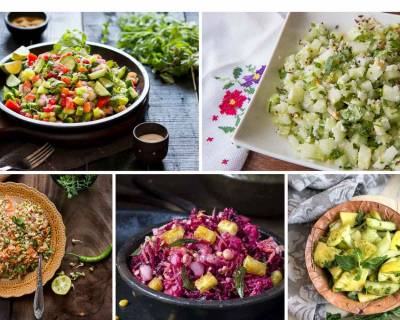 32 Super Healthy Indian Salad Recipes To Make Right Now
By far the healthiest dish that one can put together in a jiffy, is Salads ! Refreshing, Crunchy, Sweet, Spicy and Tangy are a few flavour notes that we come to think of while relishing health in a bowl. A medley of any vegetables or fruits of your choice tossed in a simple earthy dressing of salt, pepper and a splash of lemon juice and your good to go with a healthy portion of an Indian Style Salad.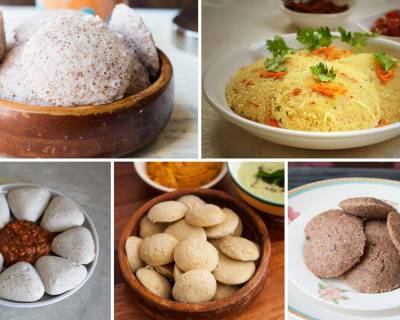 6 Healthy Millet Idli Recipes For A Wholesome Breakfast
Simple and delicious yet healthy at the same time, these Healthy Millet Idli Recipes can help incorporate super healthy millets into Idli Recipes. Adding various kinds of millets in different forms, into idli batters, is a great way to include them in your everyday meal plates.
Millets are considered to have been around in India for close to ten thousand years. Although it has been around for that long, it has suddenly taken the world by storm, making it a current healthy food trend.
Another constant (read constantly trending) in our South Indian Cuisine is the humble idli. Simple batter usually made with rice and dal, fermented and steamed to make Soft-fluffy pillows called Idlis are a hot favourite across the country.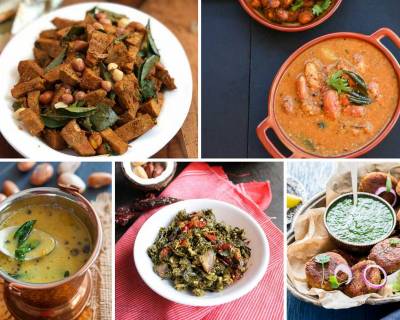 16 Raw Jackfruit Recipes - A Superfood For Diabetes
A 3000 year old fruit, today is considered as one of the superfoods for diabetes. The raw jackfruit also known as the Kathal/ Chakka Pazham/ Bread Fruit is packed with a lot range of nutrients. Jackfruit is one of the least known superfoods. It is high in fiber and hence offers higher satiation due to higher fibre and water content. Unlike ripe jackfruit, raw jackfruit is great for diabetes.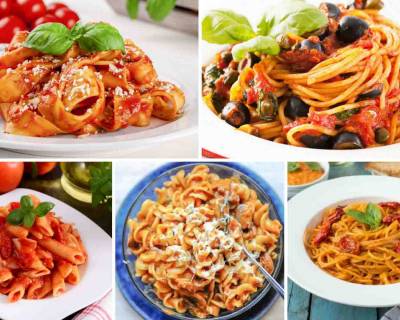 12 Red Sauce Pasta Recipes To Make A Delicious Italian Dinner
Who loves Pasta? Well, I guess the answer would be everyone! Our modern day comfort food - not only does it taste brilliant but also easily accessible everywhere. Some of are ardent fans of Red Sauce Pasta and some swear by only White Sauce Pasta. Well, don't worry we've all been there, I guess it all depends on what our palette asks for at that time!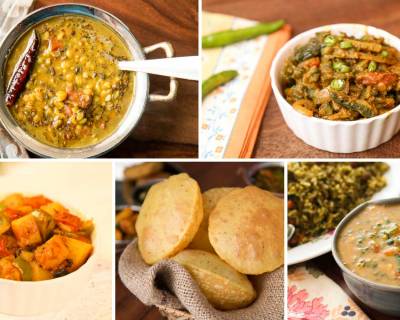 6 Comforting North Indian Dal, Sabzi & Side Dish Meal Ideas
Making a filling and nutritious meal can be a task sometime, with our busy and hectic schedules. Due to less time in the morning, we end up making a single sabzi for lunch that is not enough for our body. We should see that the food we are eating is fulfilling our daily nutrition intake. Therefore, we have lined up some delicious North Indian combinations that you can make for your everyday meals and even pack it for your Lunch Box.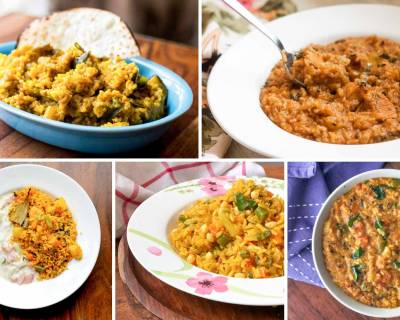 Here Are 6 Easy & Delicious One Pot Rice Recipes For Dinner
One Pot Meals can be of great help, especially for those who have busy and hectic work schedules. After coming home tired, we need something which requires less effort, everyday ingredients and ofcourse it should be tasty.
Because of less time, we end up eating out or make something that lacks nutrition which is very important for us and our family. Therefore, we have lined up some ''One Pot Rice Recipes'' that you can make for your weekday dinner.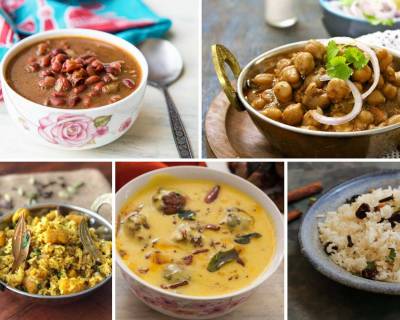 5 Wholesome Rice & Gravy Meal Ideas For Lunch or Dinner
Eating right and healthy is very important, as it provides us the necessary nutrients and gives us energy through out the day. But, we struggle on what to make on daily basis which gives us these necessary nutrients. Most of us has hectic schedules and usually gets in the dilemma of what to make that is appropriate for our family. Therefore, we here at Archana's Kitchen has lined up some combinations which are easy to make and delicious to eat.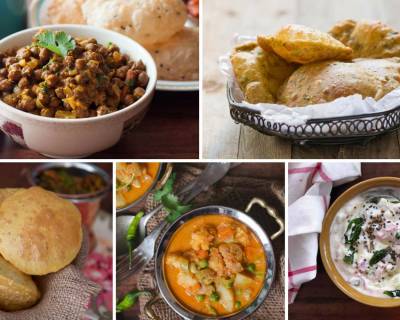 6 Mouth Watering Puri, Gravy & Raita Combinations For Your Weekend Brunch
Weekend, two days everyone awaits! After a hectic 5 day schedule of going to work or getting everything done before your family members leaves for work or your kids go to school, everyone needs a break where they can relax and most importantly eat delicious food. We usually wait for weekends to make something special at home too and when the day comes, we are always in the dilemma about what to cook. Also, as these are relaxing days, we want to make something which can cover both our breakfast and lunch, which is popularly known as Brunch and does not take too much of our effort.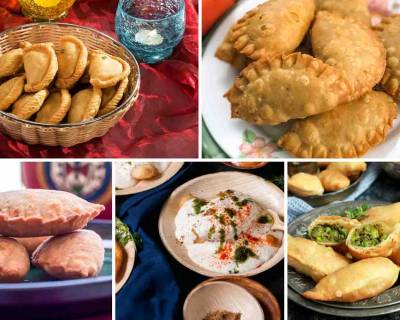 10 Best Gujiya Recipes Perfect For Snack- Karanji | Ghughra Recipes | Holi Recipes
Holi is almost here and don't know what to make during this Holi - don't fret, we at Archana's Kitchen have the best collection of Holi Recipes. One of the most popular snacks prepared during Holi is the Gujiya. Gujiyas are known by various names in different parts of India - Ghughra in Gujarat, Karanji in Maharashtra, Karchikai in Tamil Nadu, Karjikai or Kadubu in Karnataka & Andhra Pradesh, Purukiya in Bihar and Nevri in Goa.