Having a well balanced meal everyday is crucial to keep the body and mind healthy and happy. Today's meal is inspired from the various colors and taste that is necessary to be included into our everyday diet.
According to the Ayurveda, we should be consuming six forms of tastes everyday, namely - sweet, sour, salty, hot, bitter and astringent. All these six different tastes should be balanced for the optimum health of our body.
Keeping this in mind, we have included the following into our today's meal plate - Sindhi Arhar Dal, is a deliciously mild high protein dish with a subtle hint of tartness coming from the addition of the sun dried mango pieces. Sindhi Karela Jo Bhaji, is a delectable bitter gourd sabzi where the bitter and astringent taste of the bitter gourd is well balanced since it is cooked in a spicy, tart yogurt based gravy along with onions and tomatoes. Serve this along with phulkas and side of salad.
This Sindhi Toor Dal Recipe is a simple dal cooked everyday in a Sindhi household. Though the process of making a simple dal tadka remains the same, what makes it different from the other arhar or toor dal recipe is the use of the dry mango in this recipe.
If you like this recipe of Sindhi Toor Dal, here are a few more Dal Recipes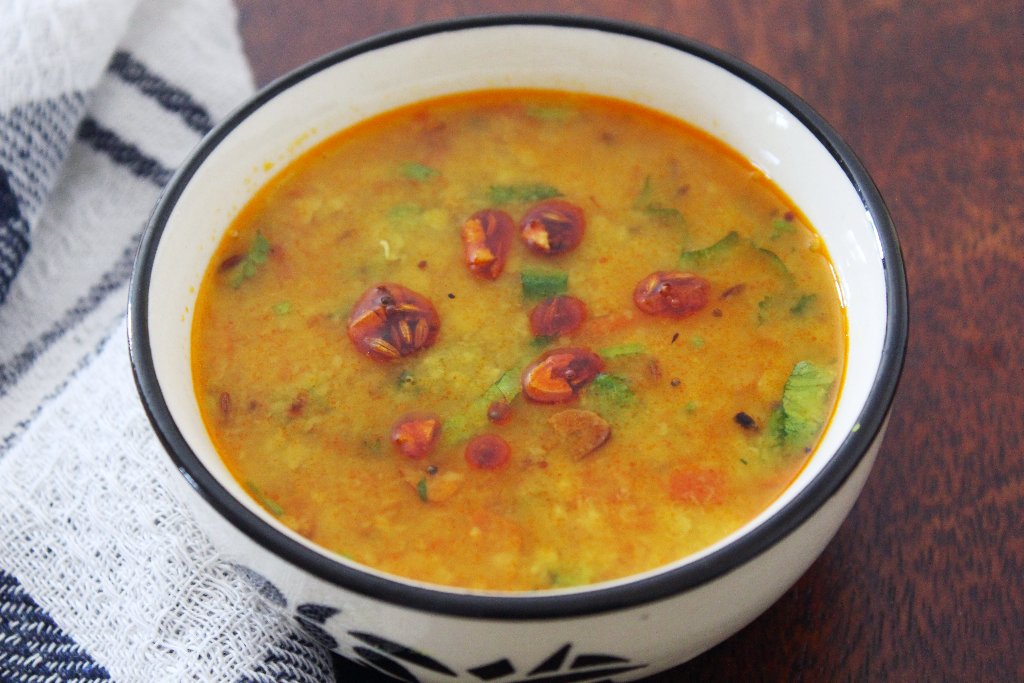 Sindhi Karelo Jo Bhaji Recipe is a deliciously prepared Karela Sabzi cooked in a tomato, onion and yogurt gravy. Give this healthy, diabetic friendly recipe a try and serve it with Sindhi Kadhi and Koki Roti for a delicious meal.
If you like this recipe, here are a few more Karela sabzis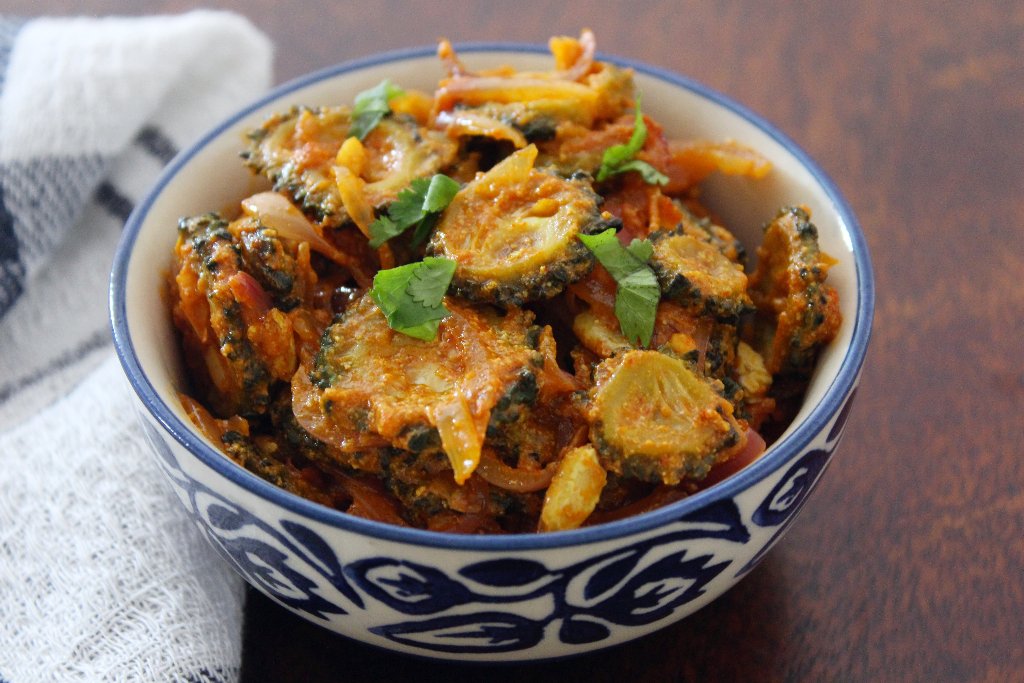 Phulkas also known as Roti or Chapati in some regions are a whole wheat soft and thin puffed flatbread. The phulka is a daily bread for many regional Indian cuisines. It is not only rich in the nutrients and fibres that whole wheat brings along with it, but also low in fat and very light on the stomach.
If you like this recipe, here are a few more Roti recipes that you eat in this meal plate.