Sitting in the balcony or your garden and having a cup of hot tea or coffee with your friends or family after a tiring and hectic schedule can be very relaxing. And having some tasty premade snacks to serve along with your tea is like a cherry on the cake. Tea is something that freshens up your mind after the daily work and stress caused due to it. And evening is the time when you also feel hungry after your lunch.
So, we have lined up some amazing snack recipes which you can serve with your tea or pack it in your snack box. It is good to prepare these snacks and store them in airtight containers so that you don't have to make anything to have with your tea when you reach home after a tiring day. All you have to do is make your tea and serve these snacks in a bowl.
From Crackers, Chips to Namkeen, there are many snacks that you can make and store for long. You can also pack these snacks for your office so that you can munch on them whenever you feel hungry.
If you are looking for a recipe which you can serve with your evening tea or something that you can munch on in evening, then this recipe is perfect for you. It's easy to make and you can make it with few ingredients. When these cheese crackers are made at home they will be loved by your kids too.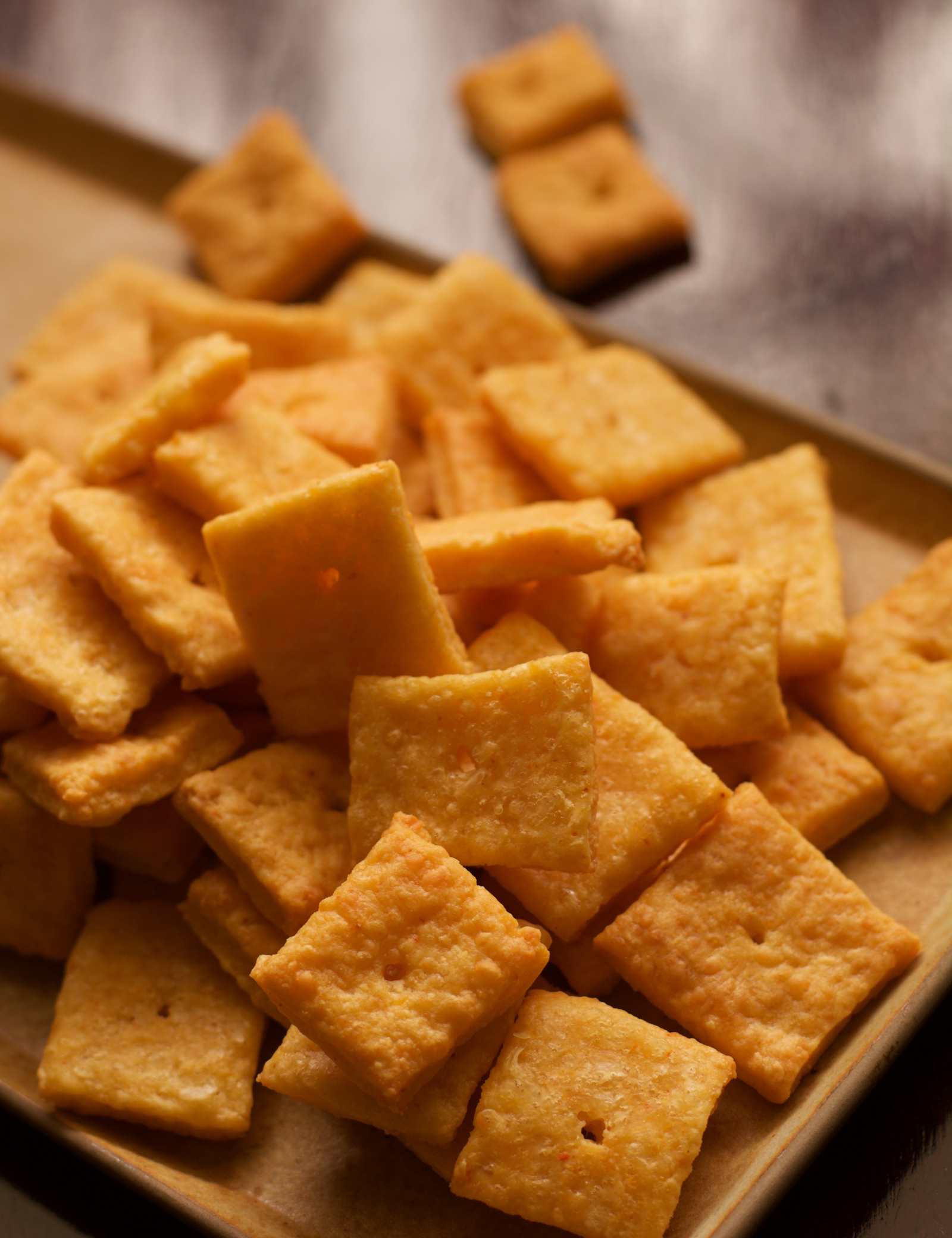 We all love banana chips but people who are health conscious they avoid eating them because they are deep-fried. But here is a delicious and a no fried recipe with Baked Banana Chips Recipe. This recipe is easy to make and tastes great. These can also be packed in the snack box for kids.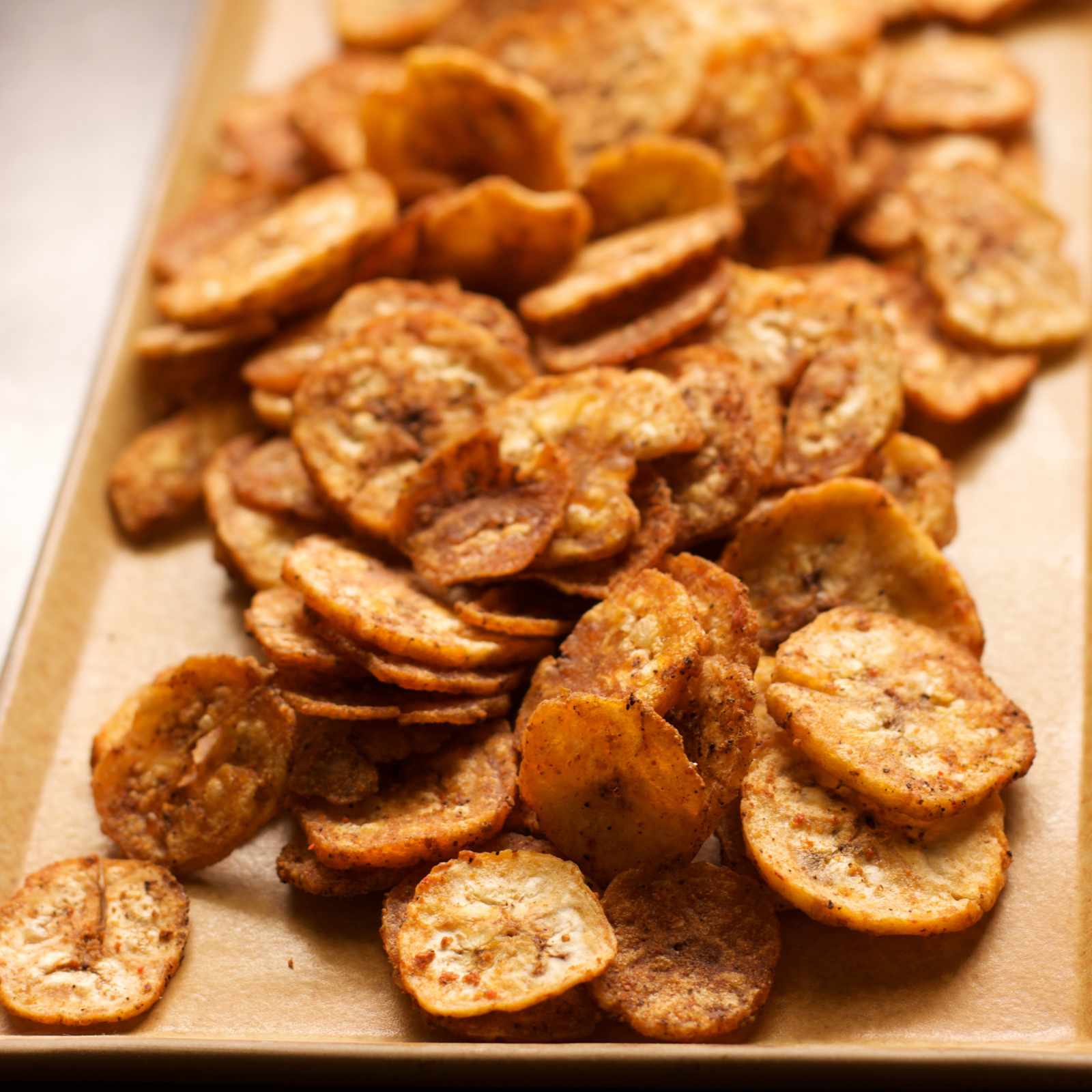 Looking for some healthy tea time snacks to binge without feeling guilty? Buckwheat Cracker Recipe is a perfect dish for a guilt-free snacking during any time of the day. This can also be made for unexpected guests since the baking time is short or can be made at any time you want to munch some crisps.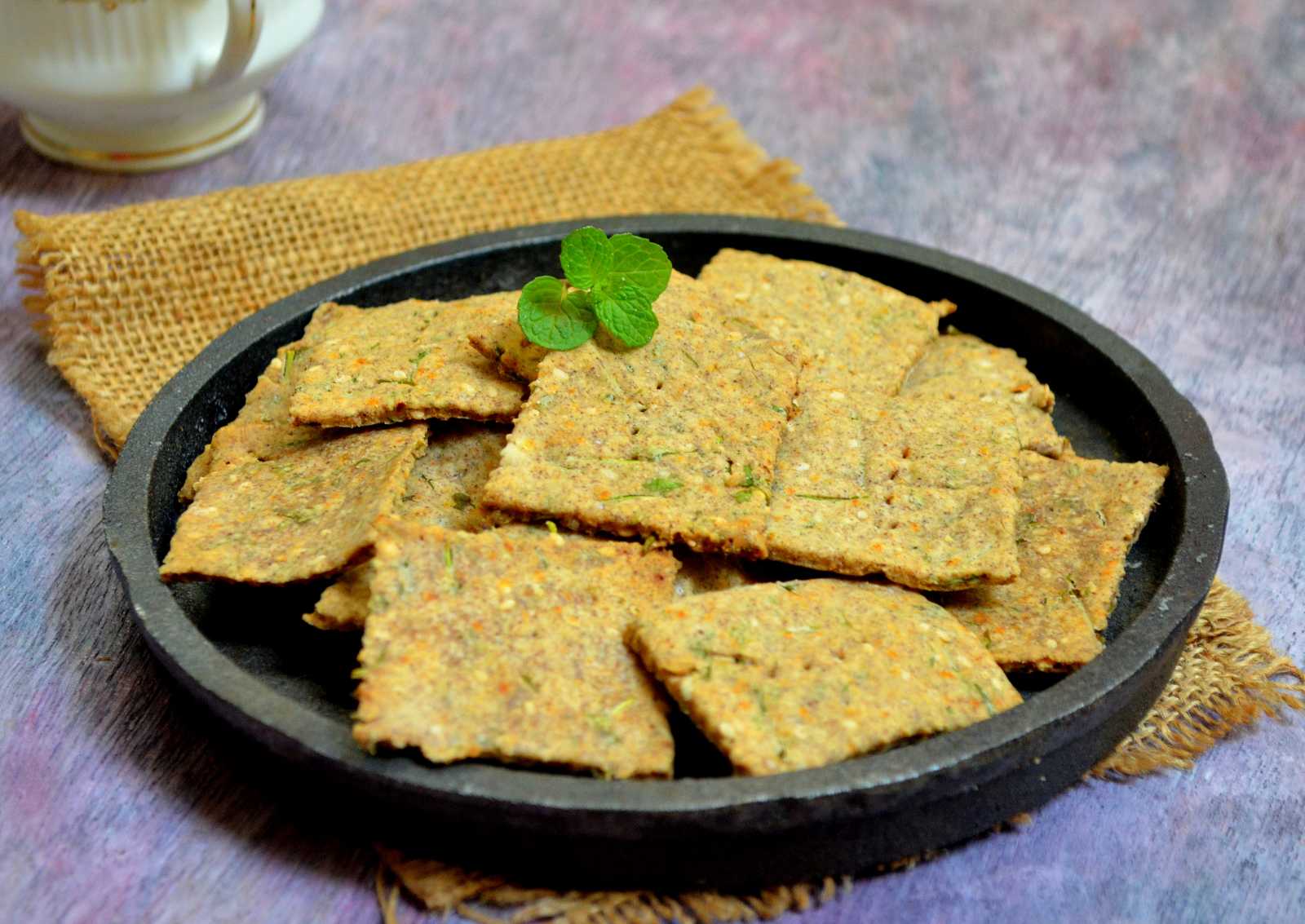 It is a quick snack made by using puffed rice mixed with the very authentic kolhapuri Khanda Lasun Masala spice mix. The spice mix is traditionally prepared in Maharashtra with a mix of various ingredients to create a spicy and flavorful masala. The snack is a very easy to make, all you have to do is to roast some peanuts and add the spice mix then mixed along with some puffed rice. The best part about this snack is that you can make it in a large quantity and store it in the box for later use.
It is a scrumptious snack that is savory and lightly sweet. The snack is made from whole wheat flour and semolina, spiced with red chilli powder. The flakiness of the snack is mainly obtained from the hot ghee that is used while preparing the dough. Once these are made, it can be made and stored in an airtight jar for a couple of weeks. The best snack to be had along with your hot cup of chai or coffee during a monsoon evening.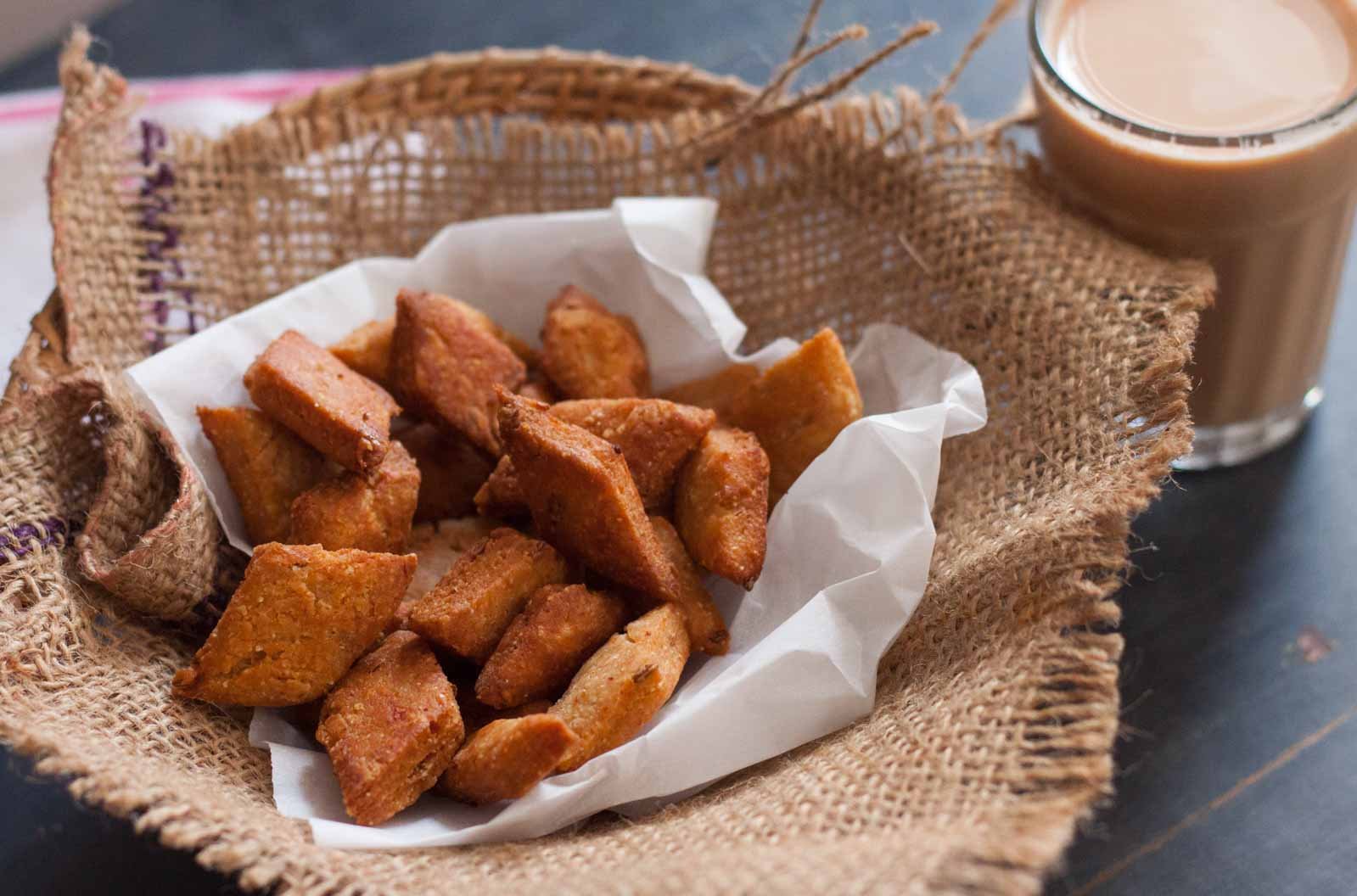 It is a deep-fried snack that is served for tea time and specially prepared during the Diwali to entertain the guests and relatives who visit your house. Bhakarwadi is the crispily fried pinwheel made of spiced flour with a yummy and tangy filling that has sugar, amchur, tamarind paste, red chilli powder, cumin seeds and more. A tight dough is formed with spiced flour and the dough is rolled into thick sheets. Then the filling is sprinkled all over it generously and then the dough is rolled tightly. Now the rolled sheet is cut to an equal thickness to make the pinwheels and then deep fried in batches.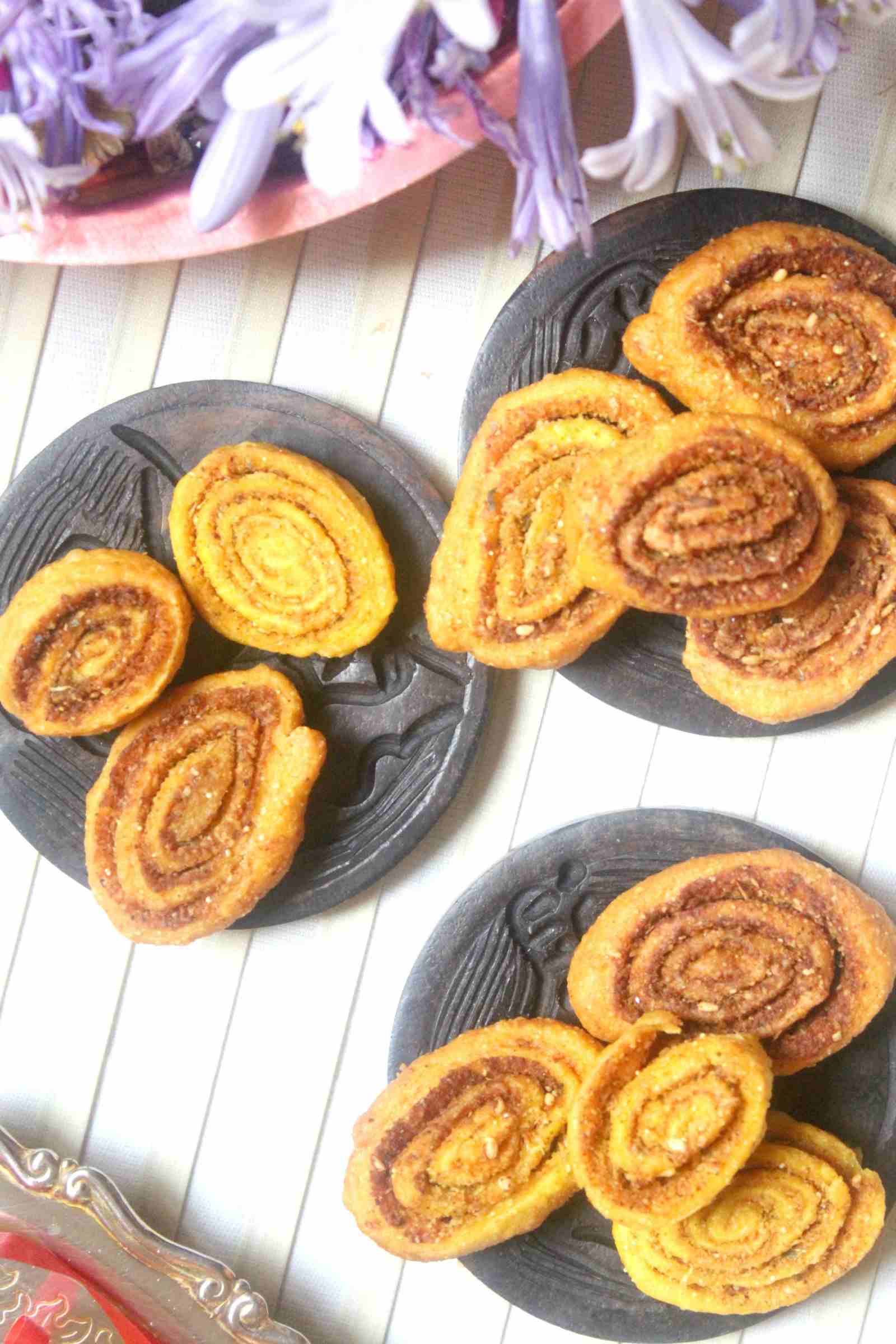 Raw Banana Chivda Recipe is a sweet and hot chivda or namkeen mixture made from grated raw bananas and flavoured with spices and sugar with added nuts. You can also consume this chivda during vrat or fasting. If you are consuming this for fast/vrat, then you can replace regular salt with sendha namak or black salt, that is specially used for faraal or vrat ka khana.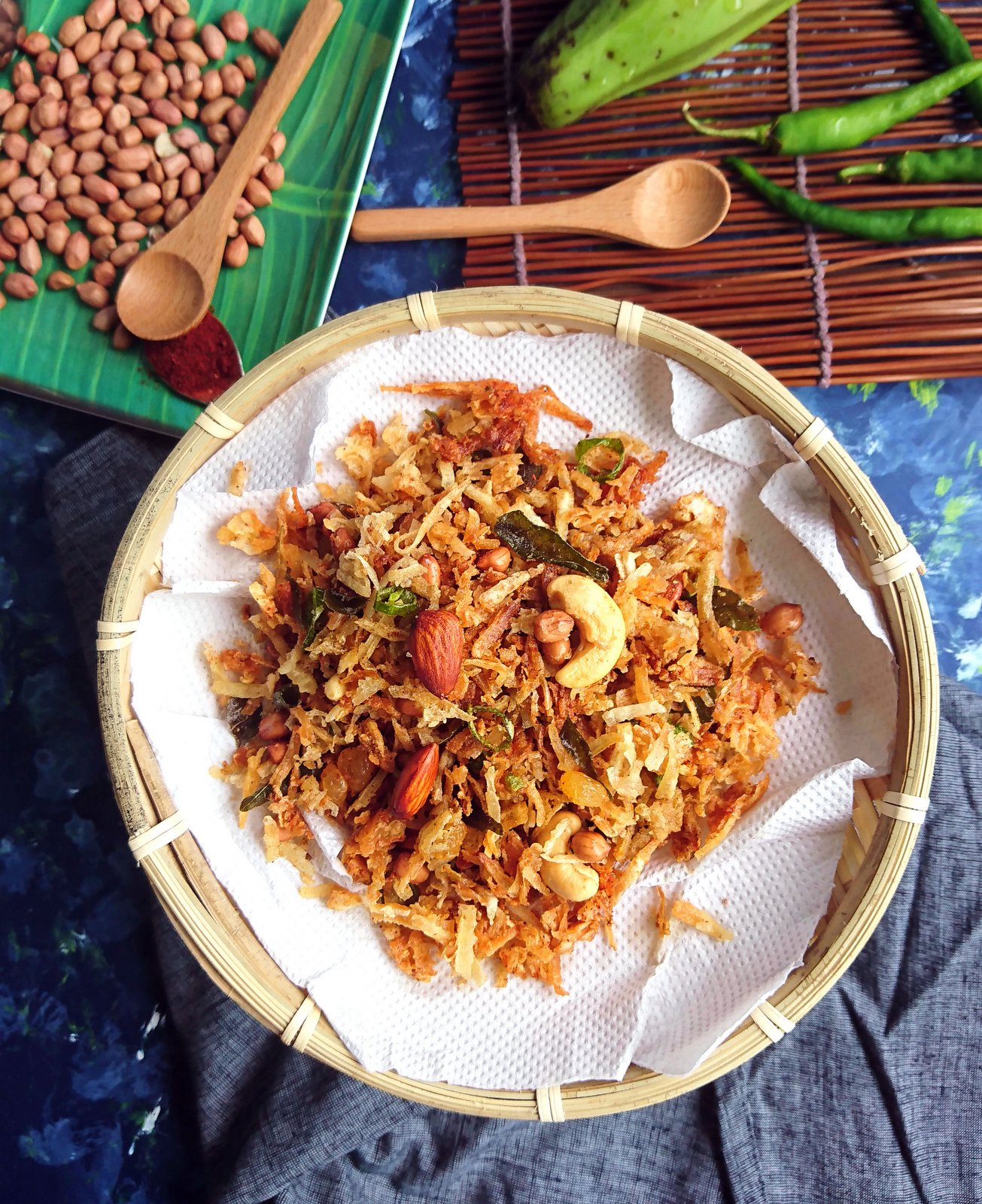 It is a delicious snack which can be a light meal when soaked in warm water. This is a kind of recipe that you can make in a jiffy, suitable for picnics and even students going to study abroad. You can simply soak this Poha mix with some warm water and it readily makes a light on the go meal in less than 10 minutes.