Craving for a Gujarati style breakfast? Here we have the perfect breakfast plate that will satisfy your yen for eating a breakfast that is served in most Gujarathi homes. Theplas are prepared in bulk, stored in air tight containers and eaten for a few days. The cooking method of theplas makes them "storing friendly" and a lot of Indians travelling across the country or even abroad carry these lovely this rotis along with them.
In this edition of Breakfast Meal Plate, we have put together for you a Methi stuffed thepla with a side salad of Raw Papitha No Sambharo, a classic salad with grated raw mango that is tempered with spices. Theplas can be eaten as is and does not require a side dish. We have added this salad of Raw Papaya as a healthy option and to make it a full meal.
Gujarati Methi Thepla recipe is one of the many comfort foods to Gujarati's. If you are on a long distance train or even on a trekking trip and you spot a Gujarati, you will definitely find them with Theplas. Just as said, it's a great travel food, like a baguette is to the French. You can eat it just about anywhere without any accompaniment and it gives you the satisfaction that you have actually had something substantial to eat. You could serve it for breakfast, in a lunch box with vegetables or to children rolled up as a snack.
If you like this recipe, here are a few more Gujarati Recipes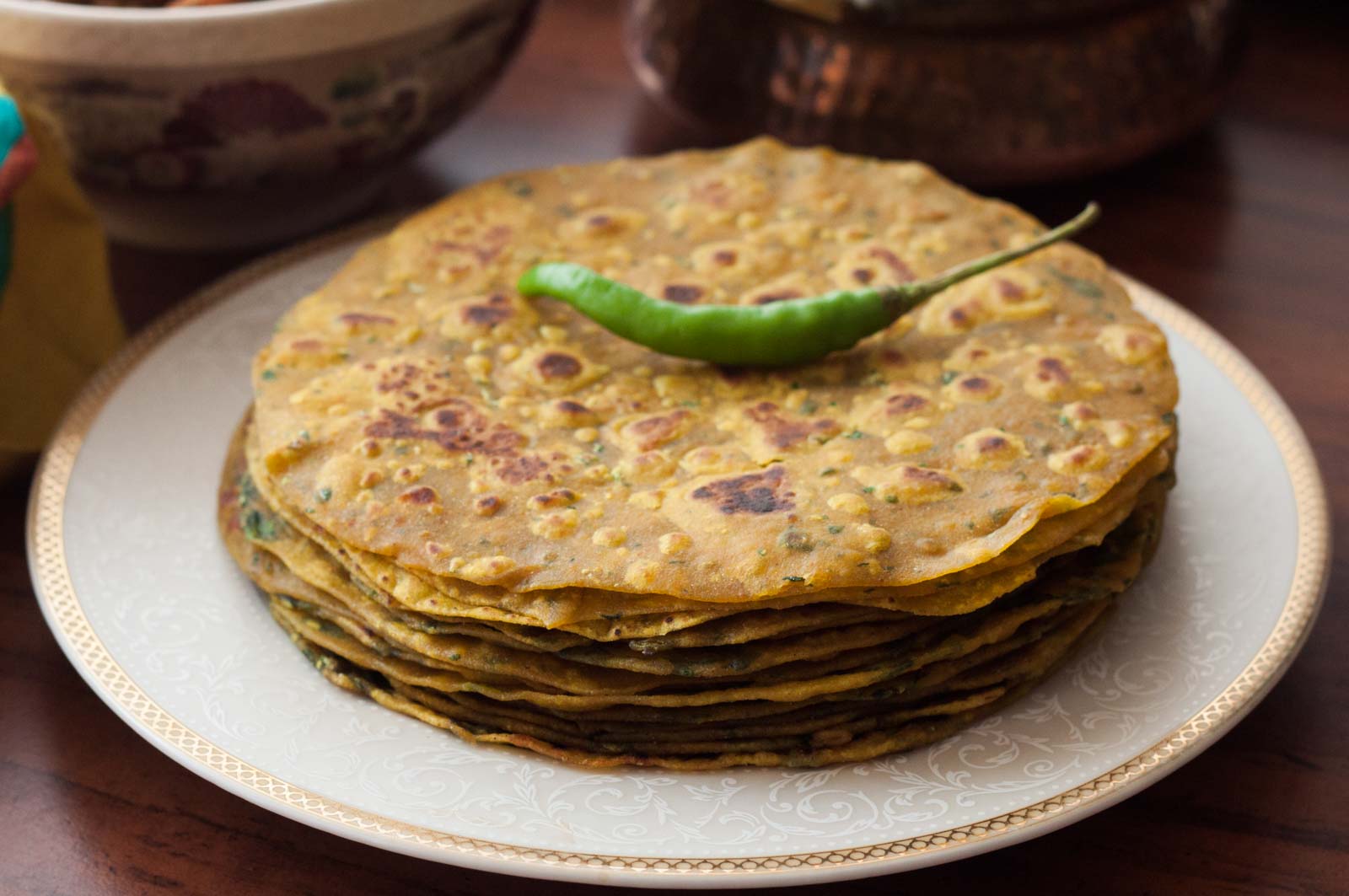 Raw Papitha No Sambharo is a hot stir fry dish that is spiced with green chilies and served for breakfast. If you are walking the streets of Gujarat, this is a common dish served along with fafda and kadhi for a brilliant breakfast.
If you like this recipe, here are a few more Raw Papaya Recipes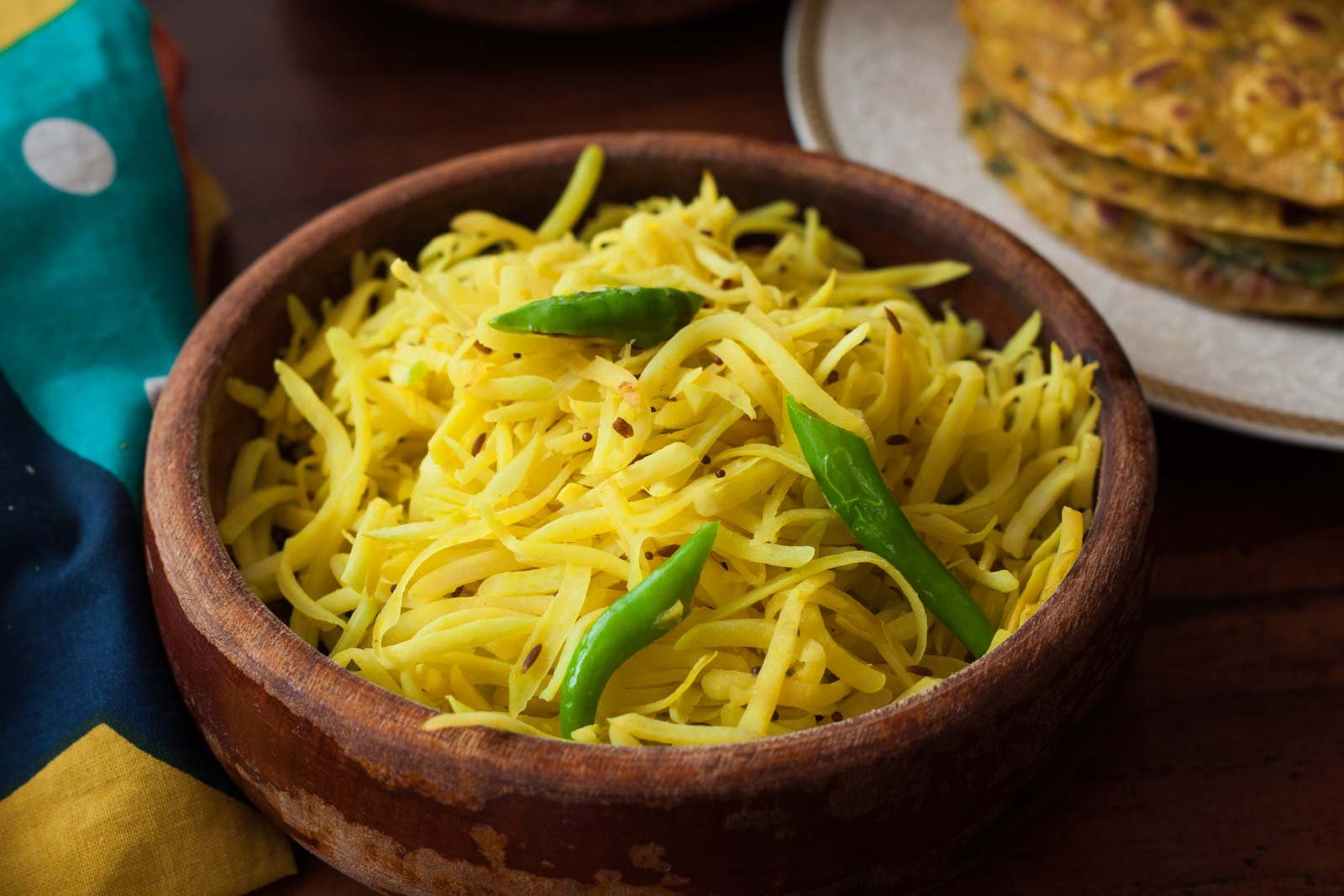 Chai is a perfect beverage for any cold winter morning and lifts your spirits up on any occasion - If you are a tea person, you will know what I mean. Gulkand chai is a variation you can add to your breakfast and making it a special morning. Gulkand has several health benefits and is a powerful antioxidants; adding Gulkand to Chai will not only enhance the flavour but also boost your immune system.
If you like this recipe, here are a few more chai recipes