A meal plate with South Indian specialities, all typically consumed for breakfast will make for a perfect brunch or even dinner time when you want to keep it light. Cheelah is almost everyone's favourite and with this recipe of Stuffed Matar Paneer Cheela makes it even more scrumptious, and there is no need for fermentation of batter. Every meal that we consume, we must strive to make it wholesome. So this meal plate is easy to make and takes about than an hour to prepare your dishes and serve the cheela hot and crispy to make a lip smacking meal.
What it has :
High protein from the matar paneer cheela as both the ingredients are rich source of protein.
Garlic is used in both the chutney and it is a magical ingredient with numerous health benefits. Regular intake of garlic in our diet can help us combat flu, reduce cholesterol, bring the blood pressure down and the antioxidants helps in fighting the Alzheimer's disease and Dementia.
Including fruits everyday in your diet will help you gain good amount of nutrients and vitamins.
1. Matar Besan And Paneer Cheela Recipe (Green Peas & Paneer Crepes)
Cheelas are thin crepes or dosas which are usually made with Besan as the base ingredient. Its takes very little time to prepare as these ingredients are almost always available in Indian kitchens. Besan, which is powdered roasted Bengal Gram is a versatile ingredient that can be made into a batter, loaded with vegetables of your choice and spread on a tawa to make a healthy cheela.
If you are looking for more Cheela recipe here are some :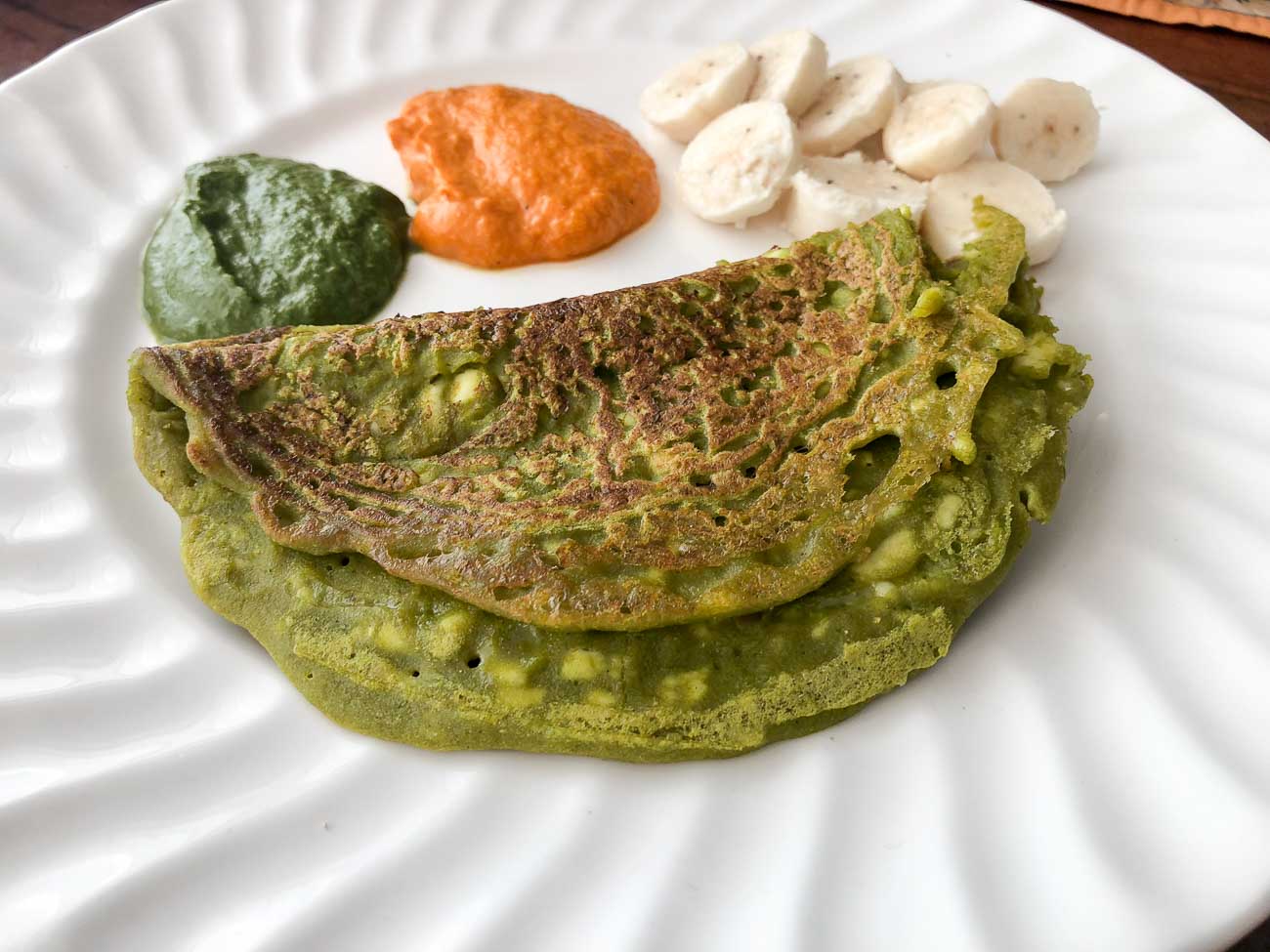 2. Tomato Garlic Chutney Recipe
A lip smacking accompaniment made by using garlic as a main ingredient. Fried Garlic Chutney is a spicy, tart and delicious chutney which goes pretty well with the south indian breakfast recipes.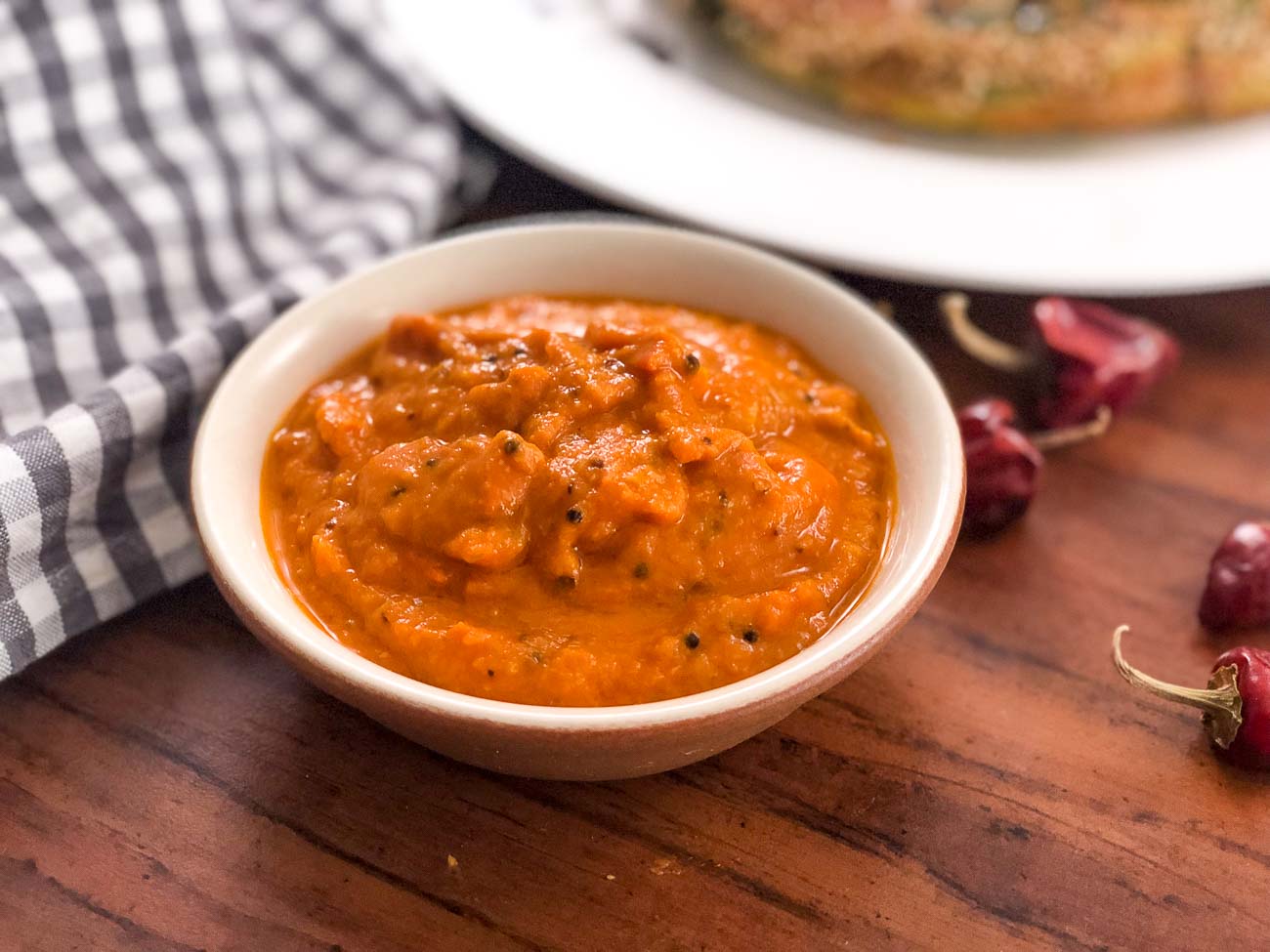 3. Lehsuni Pudina Chutney Recipe
A delicious chutney which is usually made in North Indian households. Lots of mint and garlic is grinded along with basic masalas and the chutney is ready. It is very easy to make and gets ready in no time.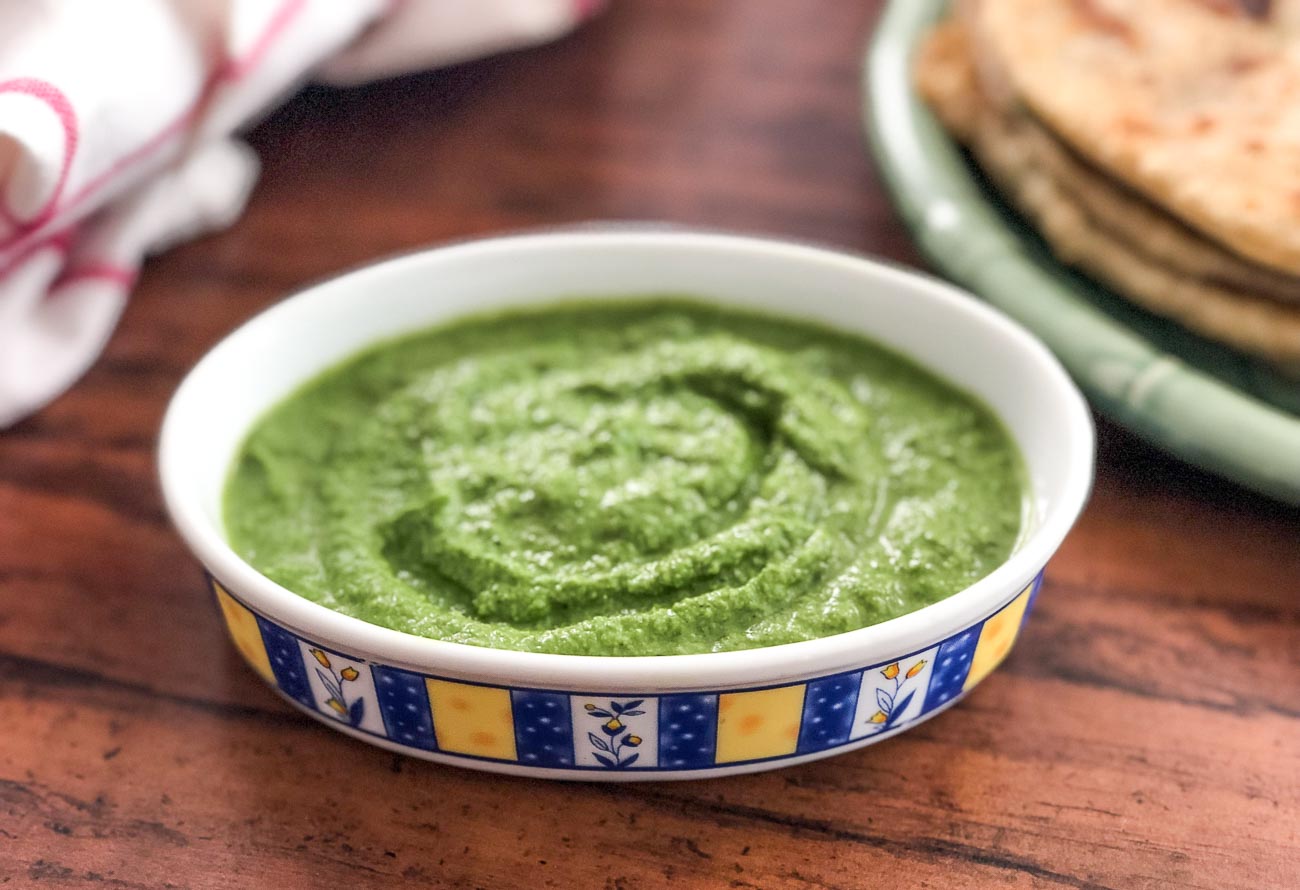 4. Fruit Bowl
We have added sliced banana in this plate for you to relish your morning breakfast but you are free to add any fruit of your choice.