Tomato Garlic Chutney Recipe

Archana Doshi
On

Tuesday, 23 February 2016 00:58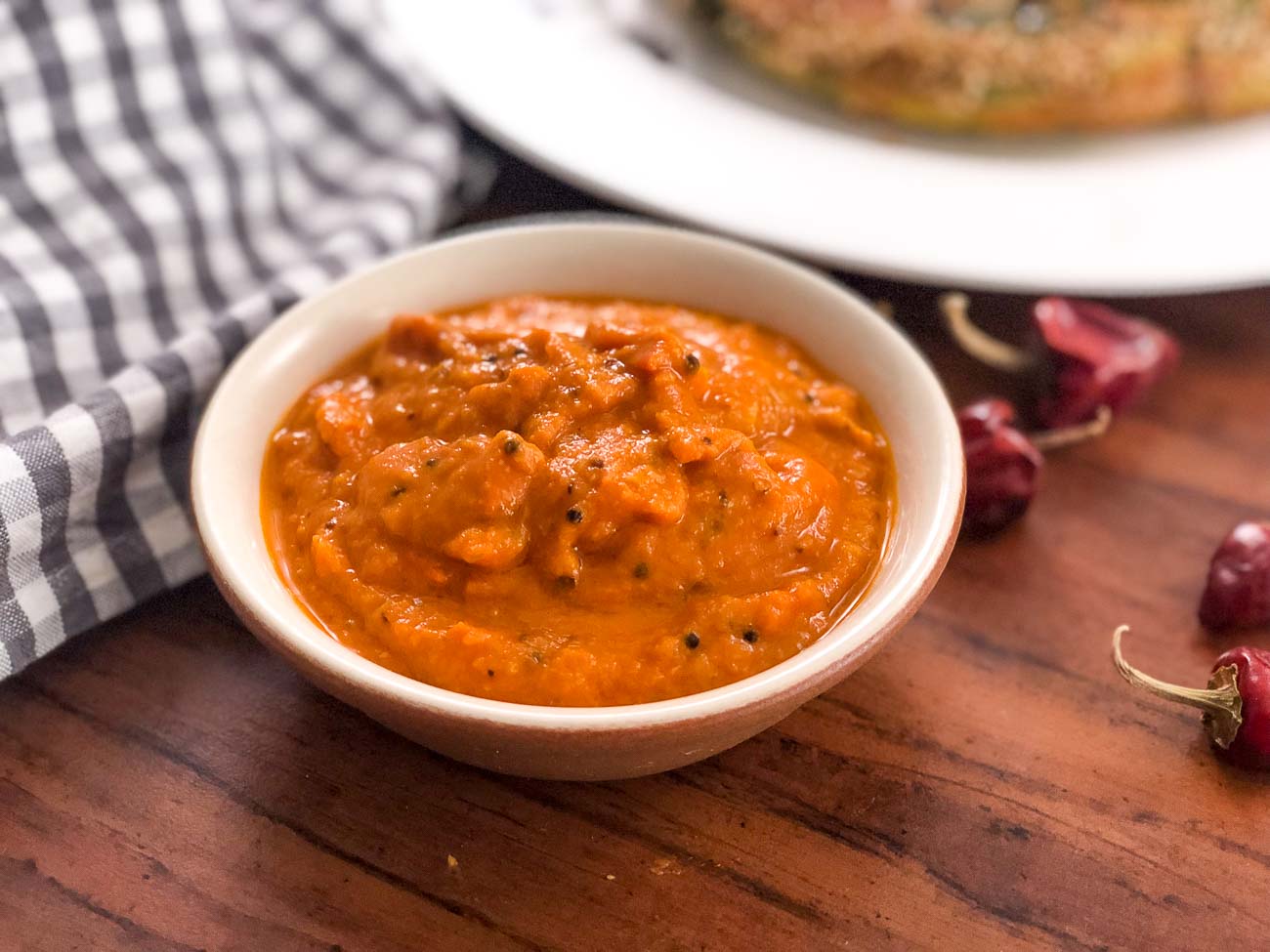 The Tomato Garlic Chutney is a perfect combination of pan roasted tomatoes along with garlic and chilies, bringing on fresh flavors to a chutney. Make the Tomato Garlic Chutney and serve it as a spread over breads, along with parathas, Litti Choka and more.
If you like Chutneys, you must try some of our favourites:
Ingredients
300 grams

Tomatoes

, finely chopped 
6 cloves

Garlic

2

Green Chillies

1 teaspoon

Red chilli powder

, to taste

Salt

, to taste
1 teaspoon

Mustard seeds

Cooking oil
How to make Tomato Garlic Chutney Recipe
To begin making the Tomato Garlic Chutney Recipe, get all the prep work done like chopping tomatoes and peeling garlic. Bring all the ingredients in one place.

Heat a tablespoon of oil in a heavy bottomed pan. Add the mustard seeds and allow it to crackle. Add the garlic and roast for a few minutes until you notice the roasted aroma coming through.

Once the garlic is well roasted, add the tomatoes and saute the tomatoes on low to medium heat until the tomatoes become very soft, mushy and also most of the water is evaporated. You will have thick tomato chutney like mixture,

Once you have the above consistency of the tomatoes, add the red chili powder and salt. Check the taste to ensure it suits your palate.

Once done, using a hand blender - pulse the garlic tomato chutney to make a semi smooth chutney.

Transfer to a serving bowl and serve the Tomato Garlic Chutney as a spread over breads, along with parathas, Litti Choka and more.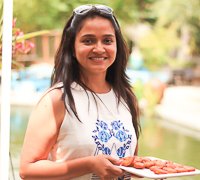 Archana Doshi is the founder of Archana's Kitchen. Archana launched Archana's Kitchen in 2007 as a way to keep track of her and family's recipes, and along the way grew it into one of the most popular cooking websites in the world. Archana is dedicated to helping home cooks be successful in the kitchen. Archana says "I hope you enjoy cooking recipes from my website where the sole effort is to make cooking simple for you. When you try out one of our recipes, we are longing to hear back from you. Do take your time to come back and share your comments, as your feedback means a lot to me"