Bajra & Dal Cheela Recipe (Spicy Pearl Millet & Lentil Crepe Recipe)

Preeti Tamilarasan
On

Wednesday, 10 February 2016 00:35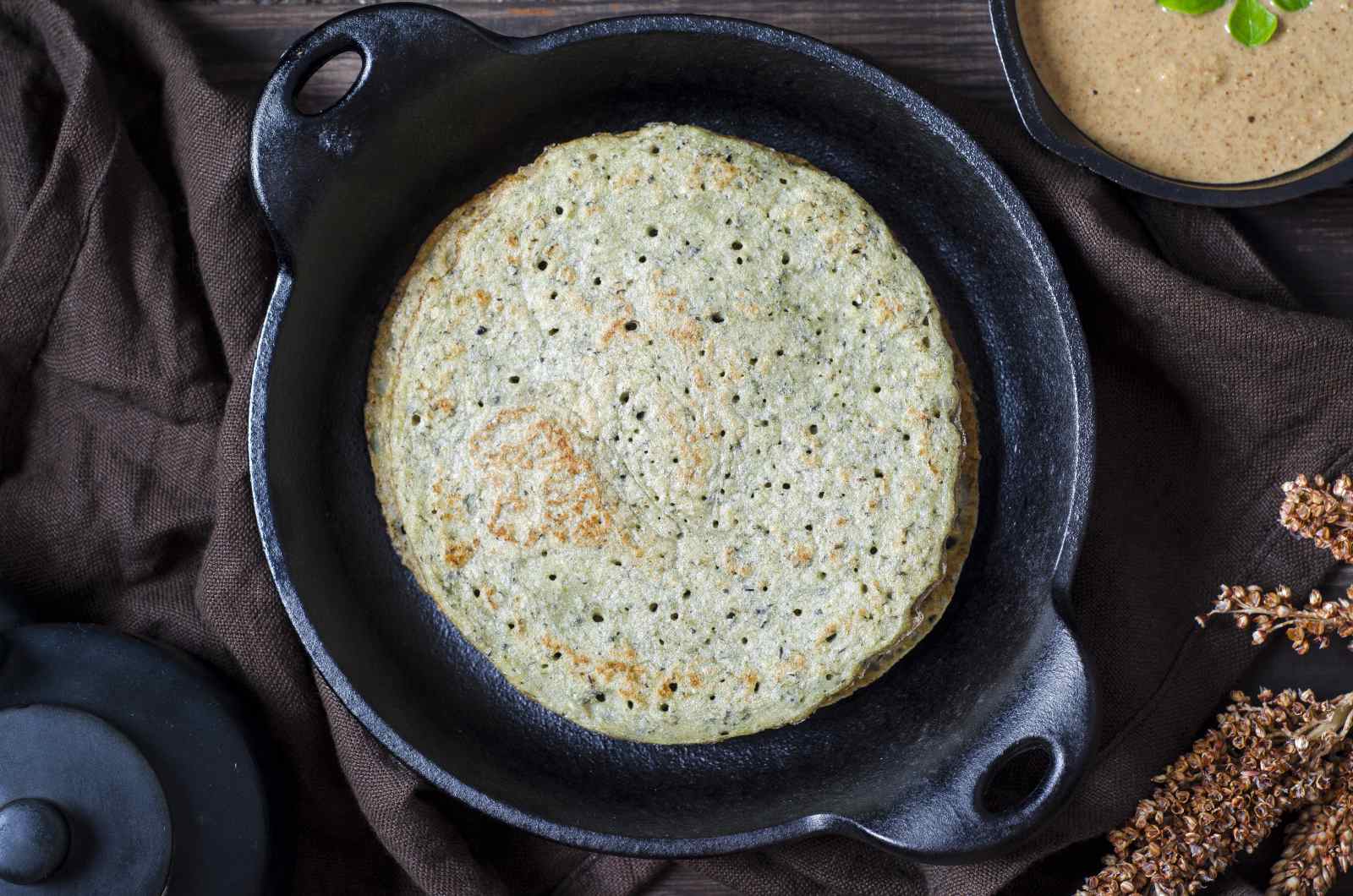 Bajra & Dal Cheela Recipe is a healthy and wholesome protein packed crepe that can make a wholesome breakfast or a weeknight dinner dish. The addition of green chili, ginger and coriander leaves makes this cheela truly delicious.
Serve the Bajra & Dal Cheela along with Peanut Chutney, a glass of Masala Chaas (buttermilk) or ginger tea for a wholesome breakfast or dinner.
Did You know: One of the most commonly consumed grains in India, bajra is often referred to as "poor man's staple". This powerhouse of a grain has multiple health benefits. Mainly made of starch, and mostly insoluble fibres. This makes it a great long-acting source of energy and takes longer time to break. Therefore you feel fuller, for longer. It is also a storehouse of amino acids essential in production of proteins.The amino acids are readily available and therefore easier to digest than in wheat, for example. The niacin present in bajra also helps in lowering cholesterol and keeping heart disease in check. These are great for diabetic people as well.
If you like Cheelas you might like some of our favorites
Course:
North Indian Breakfast
Diet:
High Protein Vegetarian
Ingredients
1/2 cup

Green Moong Dal (Whole)

1/2 cup

Chana dal (Bengal Gram Dal)

1/2 cup

Black Urad Dal (Whole)

1/2 cup

Bajra (seeds)

2

Green Chillies

, finely chopped
1 inch

Ginger

, grated

Coriander (Dhania) Leaves

, few, finely chopped
1/4 teaspoon

Asafoetida (hing)

Salt

, salt to taste

Cooking oil

, for cooking
How to make Bajra & Dal Cheela Recipe (Spicy Pearl Millet & Lentil Crepe Recipe)
To begin making the Bajra & Dal Cheela Recipe, soak whole green gram, channa dal, bajra and whole urad dal together in enough water for 5 to 6 hours.

Once soaked well, drain the excess water. Grind all the dals and bajra together along with ginger, coriander leaves and chilies in a mixer grinder to smooth batter adding little water at a time. The consistency of the batter should not be very think or very thick, but of smooth pouring consistency. Add salt, asafoetida and transfer the bajra & dal cheela batter to a mixing bowl.

To make the Bajra & Dal Cheela, preheat a skillet on medium heat and grease the skillet. Pour a ladleful of batter on the skillet and spread it in circular motion inside out to make a thin cheela/ crepe.

Drizzle a teaspoon of ghee or oil around the sides and inside and cook till it turns golden brown on both the sides. Once done, remove from the pan and serve. Proceed the same way with the remaining cheela batter.

Serve the Bajra & Dal Cheela along with Peanut Chutney, a glass of Masala Chaas (buttermilk) or ginger tea for a wholesome breakfast or dinner.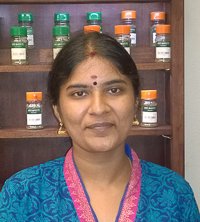 I am an Engineering graduate and was looking for a challenging yet interesting career. After realizing my interest towards food, I started a blog in early 2012 specializing Indian food. In the last 3 years, I have been able to come up with more than 1000 recipes. I am still trying to learn the cuisine as well as food photography. I've contributed recipes to Aval Kitchen (a popular Tamil Magazine), Complete Wellbeing Magazine, The Society & Honest Cooking.