Every dinner needs to end on a good note. As it is the last meal of your day and it should be light as well as help you satisfy your hunger. The meal has to be quick that can be made during the weeknight as well as nutritious. We have plated up a completely home made dinner meal that will end your day on a happy note. We have created for you a dinner plate with good ingredients put together which will not make you feel heavy before you hit the bed.
In this week's dinner plate, we have put across an innovative version of Khichdi made with brown rice and Palak. Brown rice has more fiber and protein content when compared to white rice and so is a healthier option. And the addition of palak into your khichdi will help in increasing your fiber content as well. A typical vadi which is made popularly in the region of Maharashtra is paired with the Palak khichdi so that there will be some crunchy element to the whole meal.
In today's Dinner plate we have :
1. Palak Khichdi with Brown Rice and Toasted Peanut Recipe
A variation to the usual preparation of khichdi from both rice and lentil. The khichdi not just has the protein and carbs from the rice and dal but also the addition of Palak or Spinach into the Khichdi will provide enough Iron content. The toasted peanuts will not just give the crunch to the khichdi but also up your protein content.
If you are looking for Khichdi recipe here are some: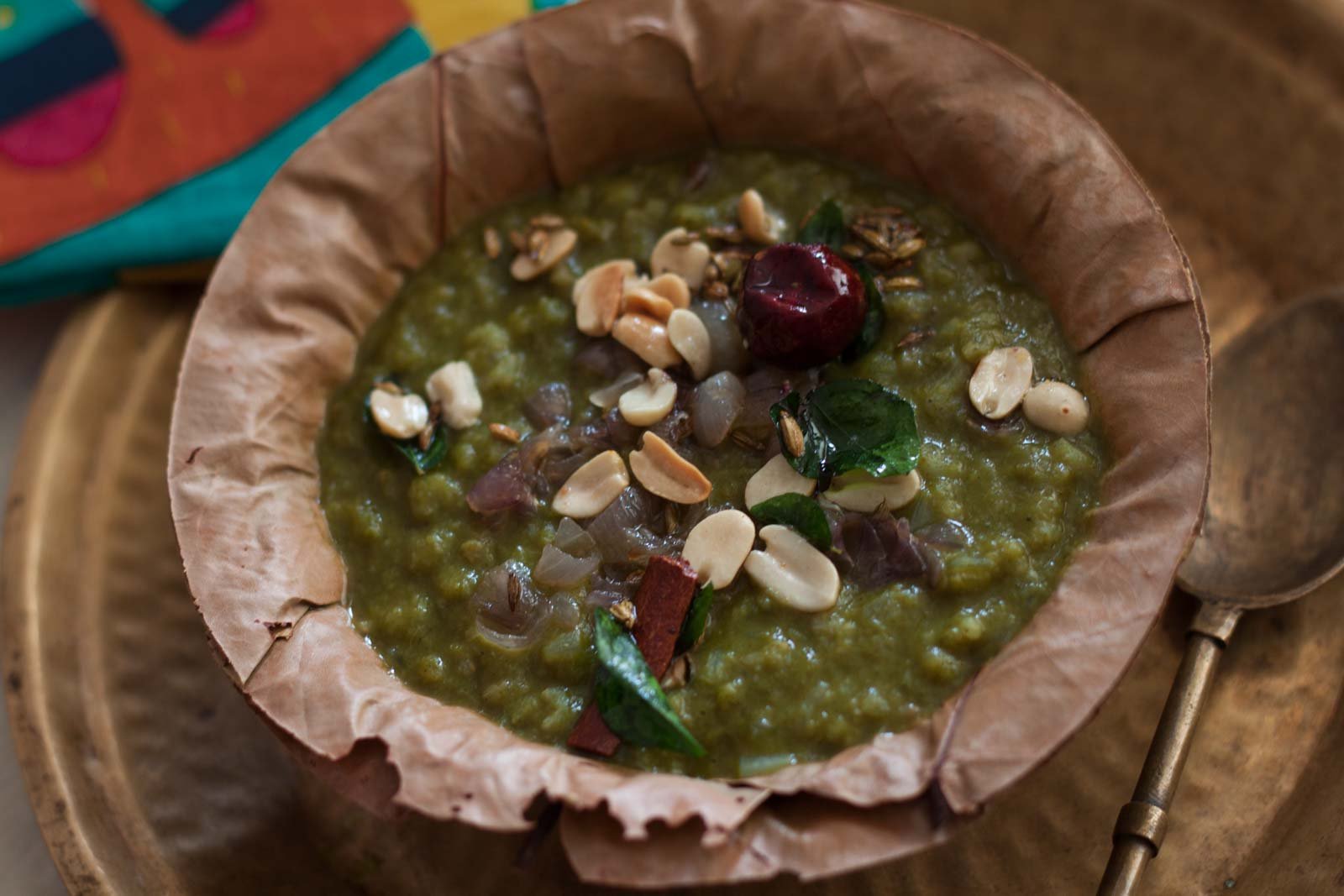 2. Maharashtrian Style Kothimbir Oats Vadi Recipe
Crispy fritter made from oats, coriander leaves and chickpea flour which is one of the famous dish in Maharashtra.This recipe has slight twist by adding oats to the besan flour mixture. That way you can add oats to your everyday cooking which will make your dish healthy as well.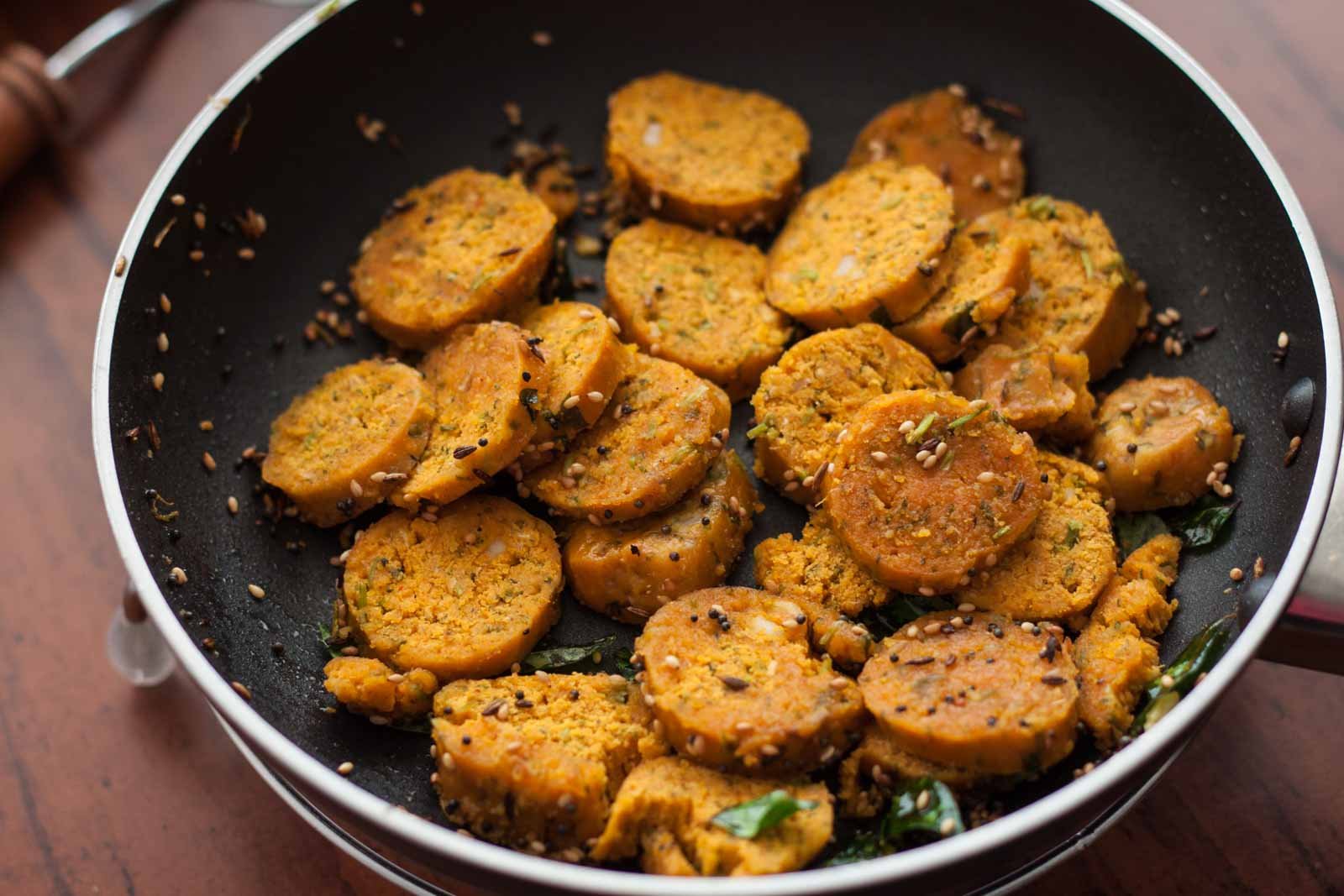 A very popular dish in the households of the state. It is usually made as a side dish to serve it along with Khichdi.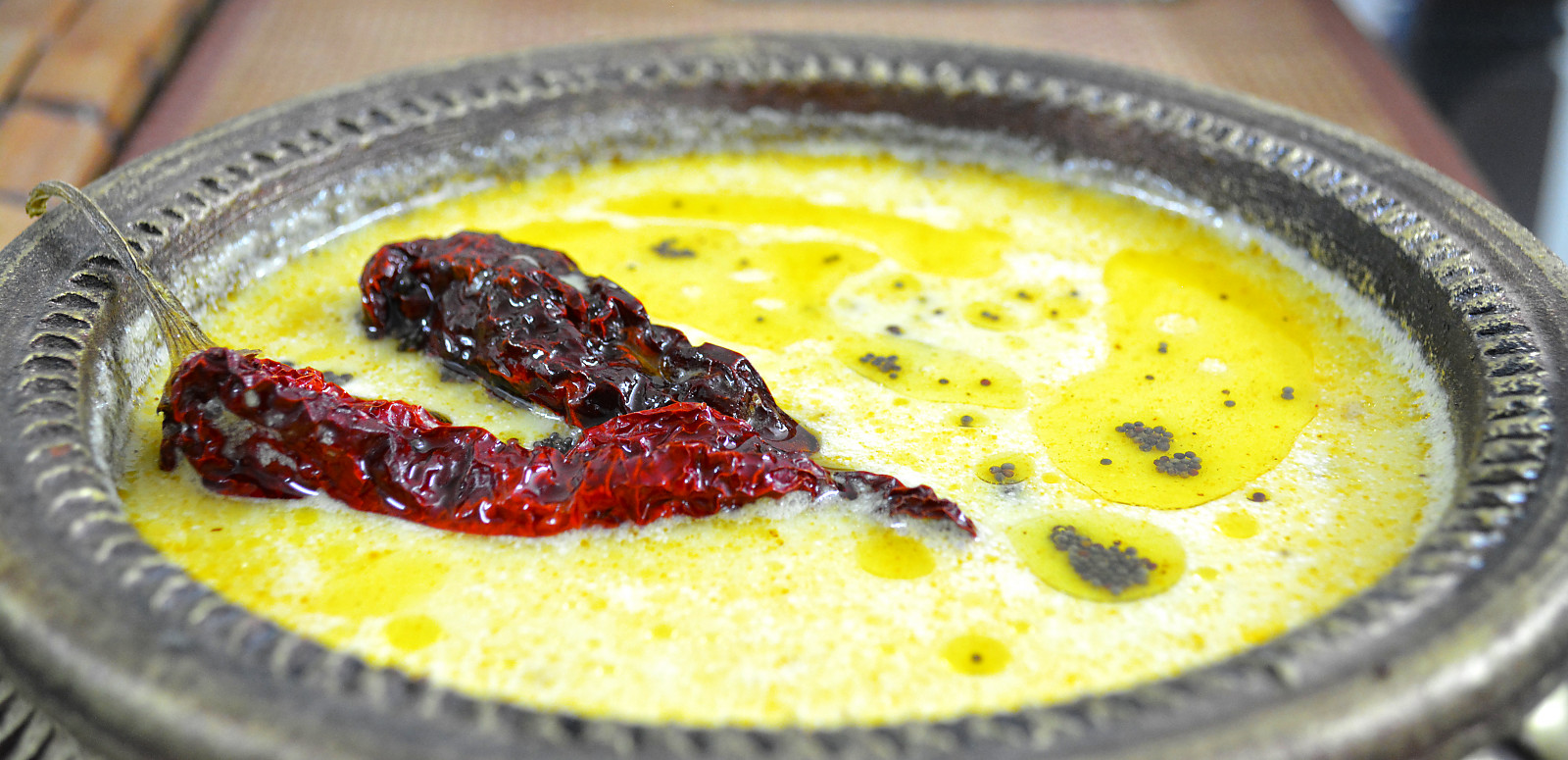 4. Sliced Indian Cucumber Carrot Tomato & Onion Salad
Add freshly cut cucumber or vegetables as part of your meal as it helps you get essential vitamins and proteins directly into your body. You are free to add any sort of vegetables that you love.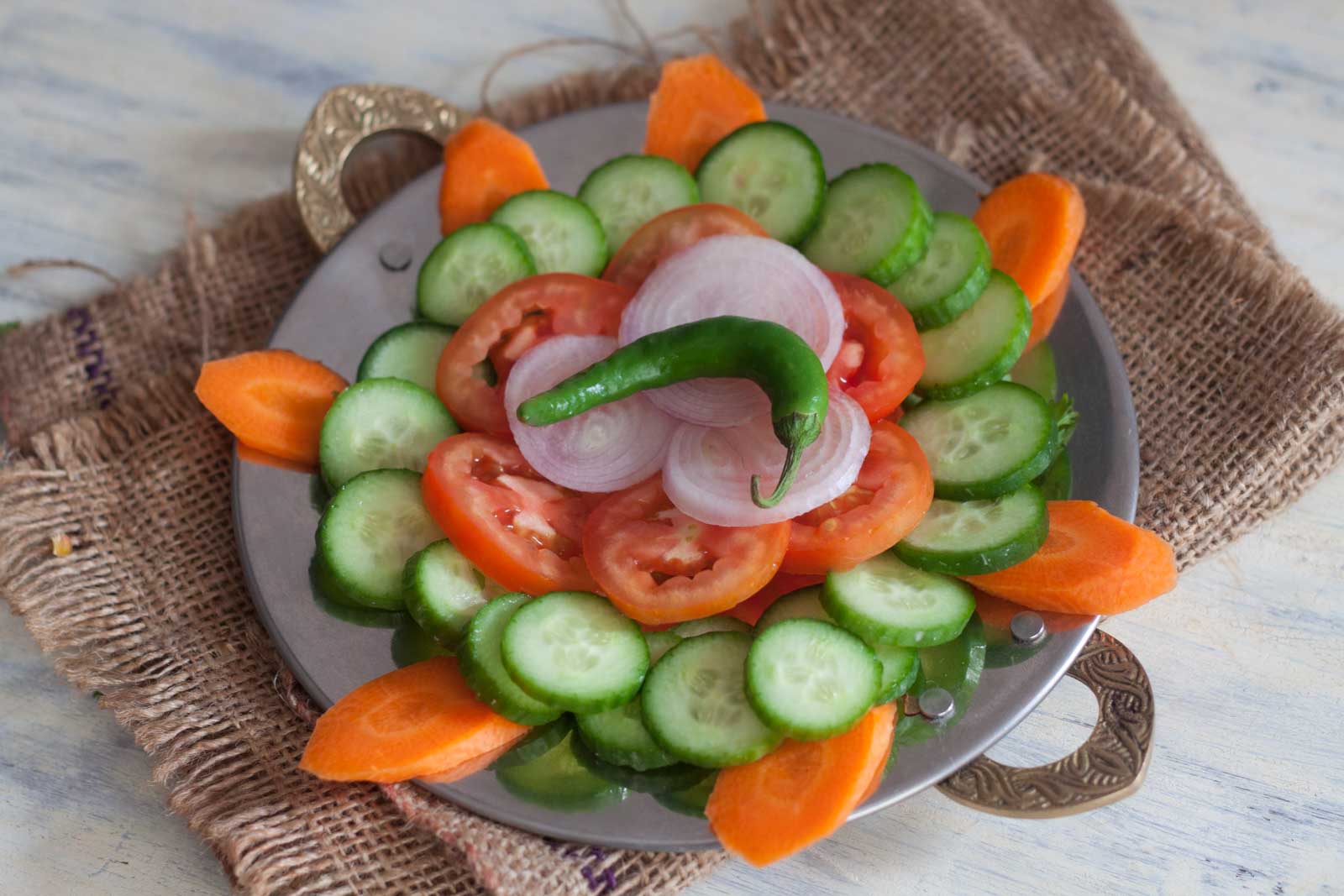 5. Fruit Bowl
We have added apples into the plate but you're welcome to add different fruits of your choice. Add fresh fruits to your everyday diet, this will help gain good amount of vitamins and minerals.