Who doesn't like a laid out lunch meal which will provide us a comfort feeling as we eat. We have put across you an easy and a quick meal that can be made instantly and relished along with your loved ones as a very light meal. The meal is packed with good amount of nutrients which will be helpful for your everyday diet.This will help all our food lovers who are seeking the need to eat healthy as well tasty meals everyday. This is very important because what you eat on a day to day basis matters a lot to help you gain nutrition in your body.
Plan your day to day meals by following our menu list for today :
1.Sobji Diye Bhaja Muger Dal Recipe (Bengali Style Moong Dal with Winter Vegetables)
The Sobji Diye Bhaja Muger Dal is delicately flavored with ghee and cumin to let the aroma of dry roasted yellow mung shine through.
If you like this recipe, you can also try other Dal recipes such as: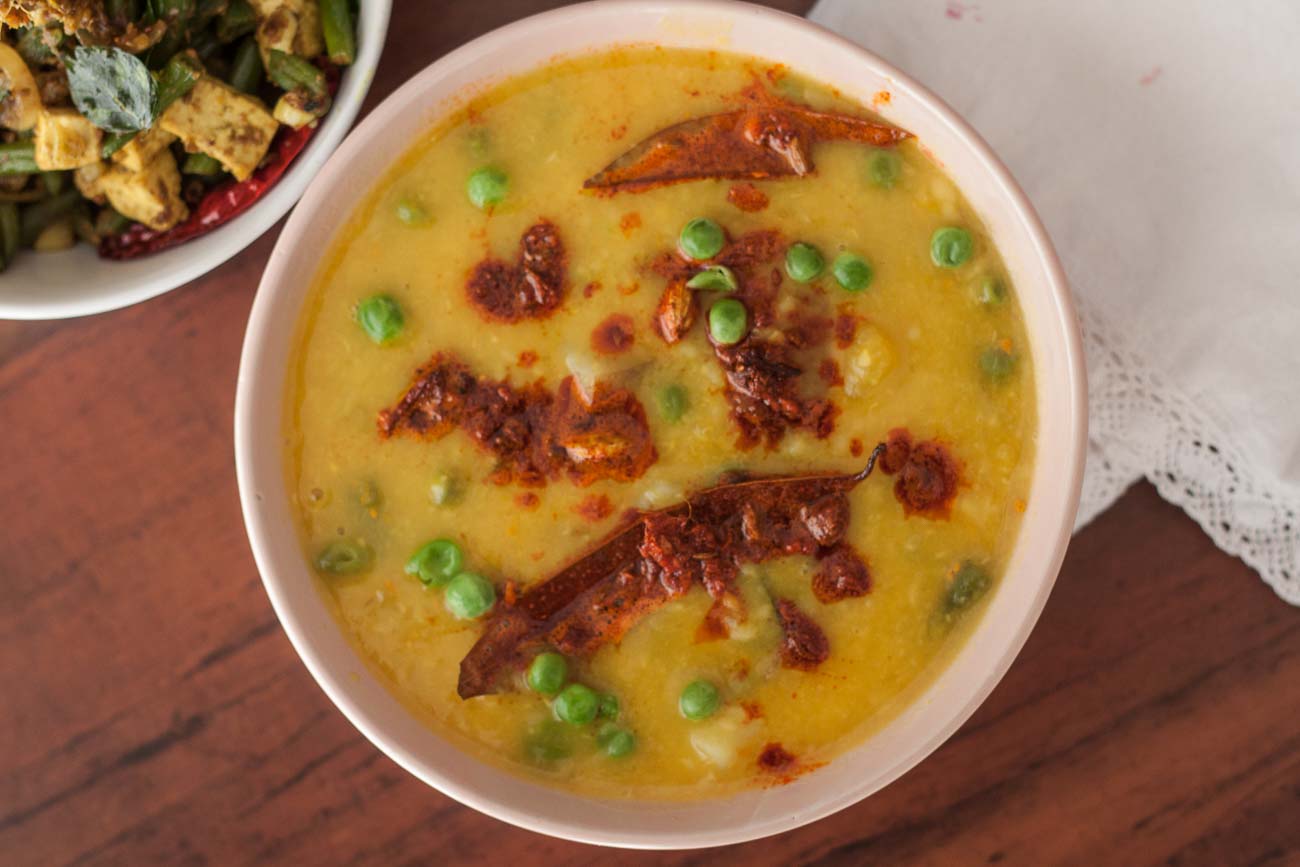 2. Stir Fry Green beans and Tofu with Panch Phoron Recipe
It is a quick dry vegetable side dish packed with proteins. The vegetable is tossed with Panch Phoron which is an authentic spice powder mix made from 5 variety of spices.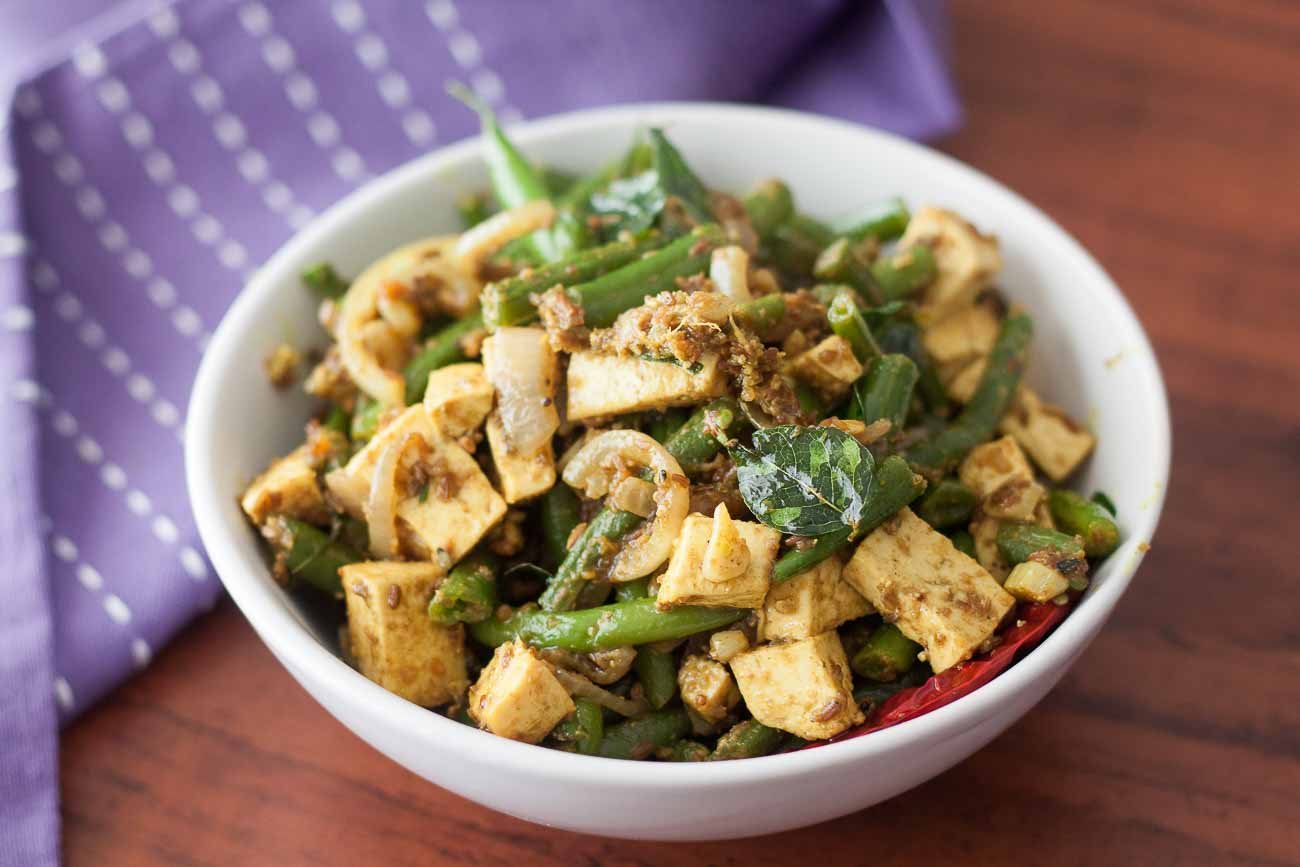 3. Papad er Dalna (bengali style papad curry) Recipe
This recipe is quick and easy for the days you are too lazy to cook up an extravagant meal.
Other papad recipes that you might like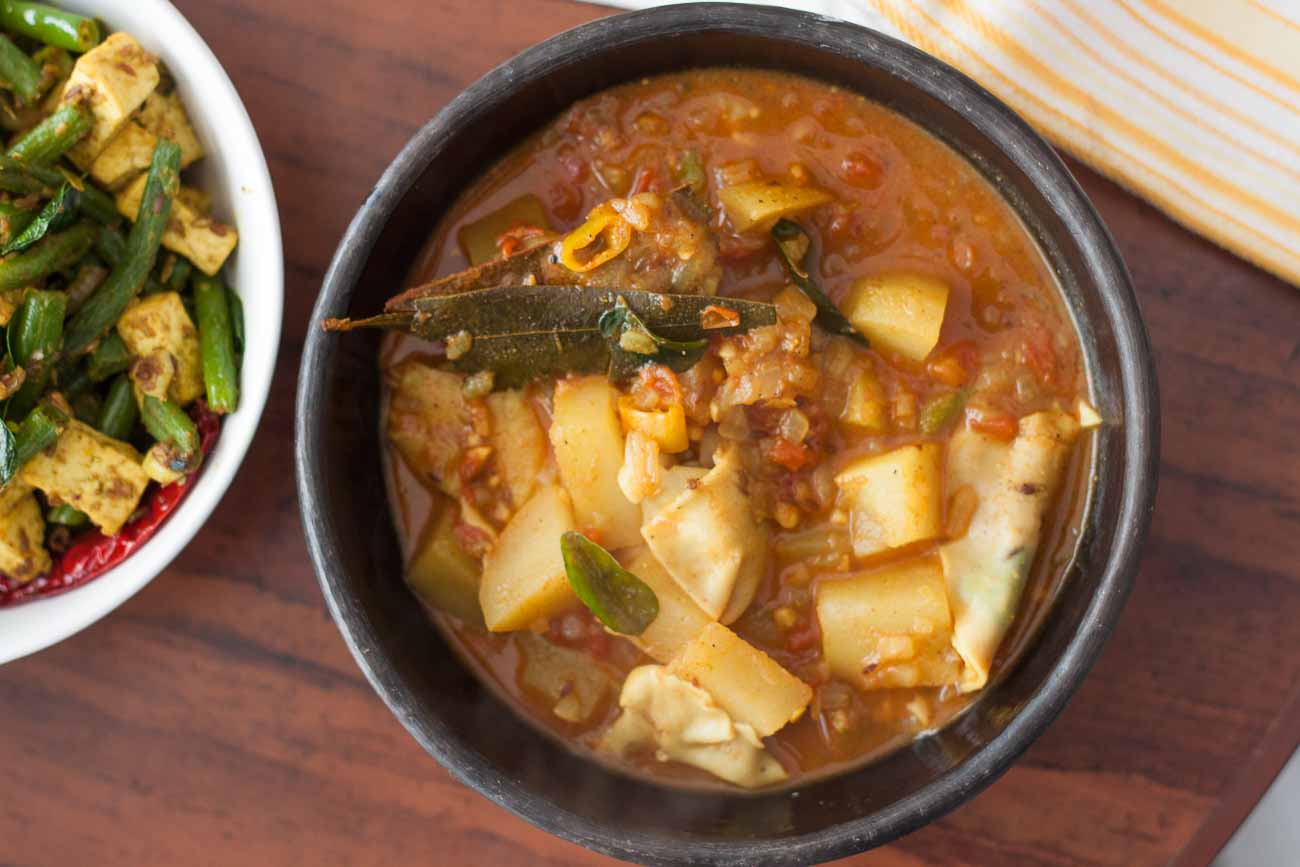 A refreshing salad that is rightly paired with the meal which has all the essential vegetables needed to give you enough Vitamins into your diet. You are also free to try out different salads like :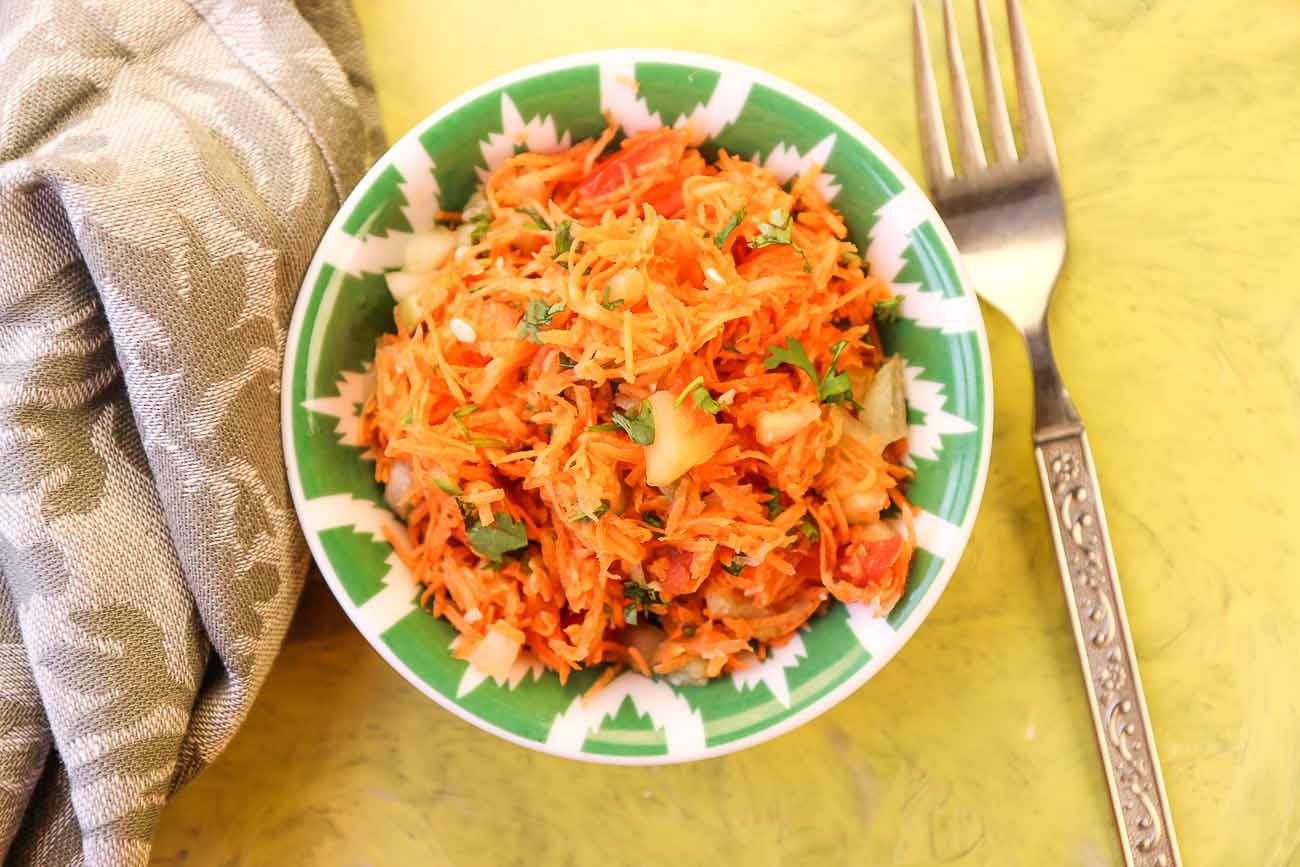 Simple steamed rice which you can serve with your favourite curry.